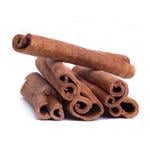 Cinnamon essential oil
The well-known cinnamon is most commonly used as a powdered spice from the bark of the cinnamon tree. The essential oil is extracted from the leaves of this tree and it has a strong, warm and comforting aroma. It is a great means for boosting the brain activity and making you fresh and active.
There are no products matching the selection.