Primula flower extract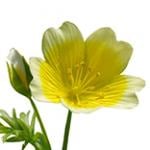 Primula (lat. – Primula Vulgaris) is a plant native to the European Alpine regions and currently there are over 800 species of this plant found worldwide. They are common to the northern hemisphere with a temperate, moderately warm climate.
Extract from primula flowers is very useful in caring for dry and sensitive skin and helps prevent skin aging processes. It protects skin from the outer influences thus retaining its youthful and healthy appearance.