Omega fatty acids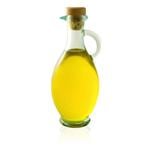 Polyunsaturated omega 3 and omega 6 fatty acids and correct their balance is essential for the helath and comfort of a human body, moreover added to body care products these fatty acids effectively care for the beauty and healthy appearance of the skin. Therefore we have supplemented the composition of STENDERS body yogurts with an ingredient complex containing the rich-in-unsaturated-fatty-acids camelina seed oil.
Camelina (lat. – Camelina Sativa) also known as false flax, gold-of-pleasure or wild flax is one of the most valuable oilseed plants long known in the northern regions of Europe. It is believed that hee false flax was cultivated already in the early period of Iron age, yet later it spread in the flax fields and was considered a weed. Nonetheless, the plant was able to adapt to various condition and even the harsh northern climate, spreading in fields and meadows enriching the so-familiar landscape of a northern meadow.
It blooms with pale yellow and greening flowers and matures the seeds that are a true treasure of nature – they contain up to 70% of polyunsaturated fatty acids. Moreover, the oil obtained from the seeds is rich in vitamin E and other anti-oxidants crucial for the youthfulness of skin cells.
Thanks to the remarkably high content of omega fatty acids this oil is being even more widely used in cosmetics and beauty care product formulas. It effectivelly cares for even particularly sensitive skin by softening, preventing ageing, and improving skin firmness. Enriched with the essential omega fattu acids, the skin is better protected against the effects of the environemnet and other causes, thus retaining its beauty and youthful, radiant appearance for long.