Natural scrubbing particles from wood pulp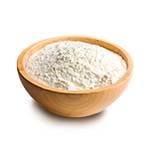 Looking in nature, we can find new ways of using environmentally-friendly ingredients to take care of our skin cleansing and body care needs. After a search for innovative and natural alternatives, we have supplemented out latest deep cleansing body scrub with a 100% natural scrubbing agent obtained from a seemingly unexpected source – wood pulp.
Made from 100% renewable natural resources, this exfoliant ensures gentle, yet effective skin peeling, while having no harm to the environment as it is recognized as biodegradable. Just like a leaf on the ground. The manufacturing of this ingredient has no impact on the land overexploitation since the wood-pulp used comes from certified and sustainable forests.