Hydrolysed collagen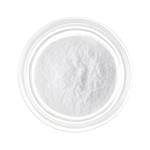 Collagen is a natural protein and the most abundant structural component that holds together our body. It can be found in bones, muscles, skin, hair, teeth. Collagen makes up for up to 75% of the protein that creates our skin, which means that it is the protein that cares for its structure, elasticity and a beautiful, youthful and healthy-looking appearance.
Our body is capable of naturally producing collagen, however after the age of 25 the process of collagen formation slows down gradually and the very first signs of aging may start appearing around this time. These are best visible right on our facial skin – the first tiny lines and wrinkles, loss of skin firmness and elasticity.
In order to care for the youthful appearance of the skin, STENDERS new skincare cosmetics is supplemented with hydrolysed collagen. This is a type of collagen obtained by the process of hydrolysis. In its hydrolysed form collagen can be best absorbed and utilised by our skin thus ensuring much deeper and richer moisturising. It contains up to 20 amino acids useful for our skin beauty. Moreover, collagen attracts water thus leaving the skin more youthful and energised.