Turn a quick shower into a fulfilling ritual!
Me-time is a conscious act when you take the time to recharge your batteries and connect with yourself. For us, it starts in the bathroom, where you can tune up for the day in the morning and leave everything behind in the evening. And what the best, it doesn't take much to turn a quick shower into a fulfilling ritual.
We've gathered some small and practical suggestions to help you to top up your #metime ritual in the mornings and evenings, based on your own rhythm and feel.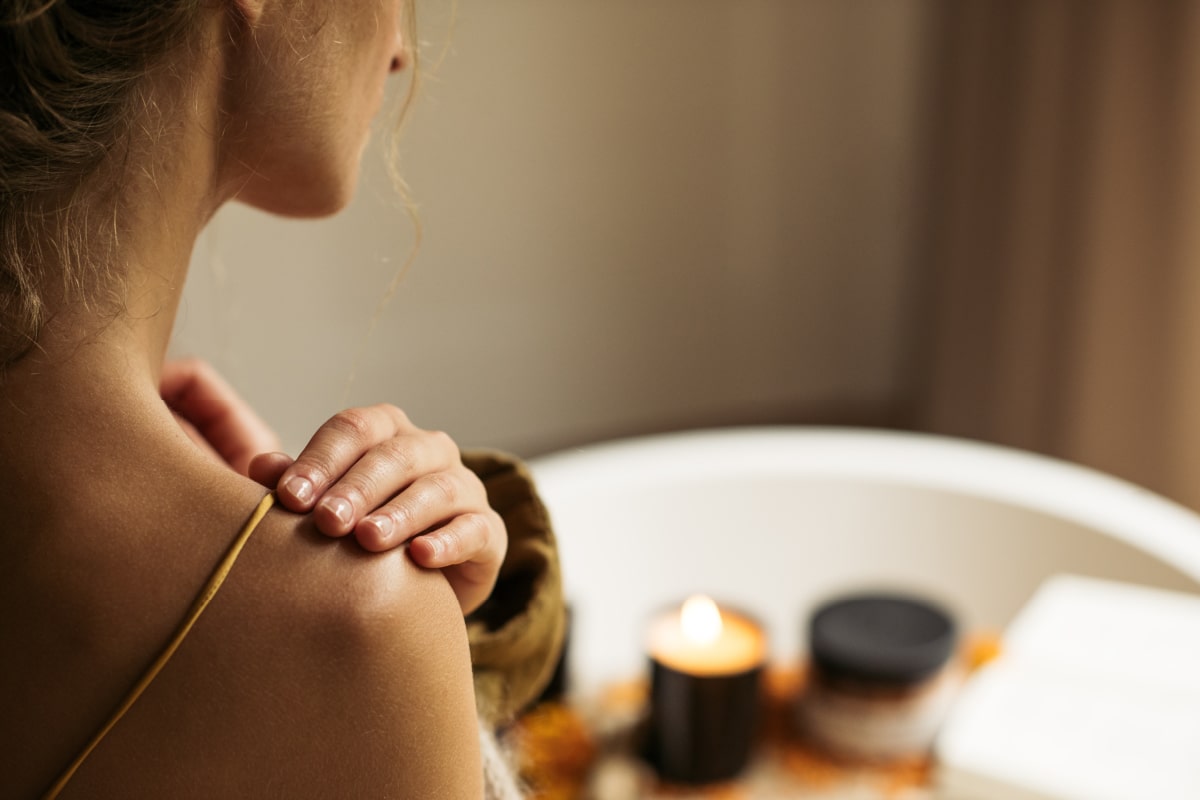 Before
Set aside ten mindful and present minutes a day for your #metime.
Choose bath products that allow you to activate all your senses - hearing, smelling, feeling and seeing.
Use essential oils. Infuse them in the shower (choosing a more refreshing aroma for mornings, a more soothing one for evenings).
Turn off the tap and let the warm steam touch the essential oils, filling the bathroom with a warm and pleasant aroma.
Press pause for the spinning world and give yourself a few minutes to enjoy the warmth and aroma.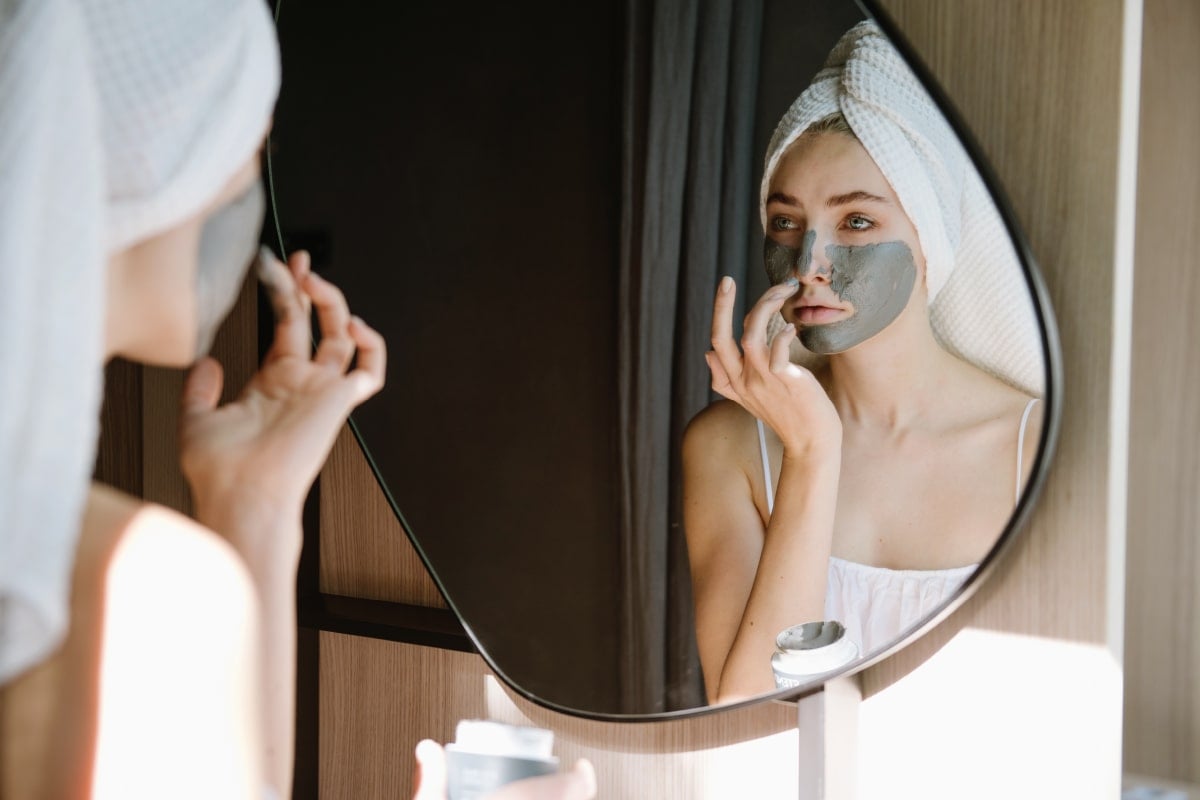 In
Take the time to cleanse your skin at least once a week.
Gently scrub your body with the salt scrub with AHA Nordic Jasmine and Yuzu, remembering to leave it on longer than usual, allowing the valuable AHA acids to do their magic.
While the body scrub is still on your skin, tackle your scalp with a hair and scalp scrub shampoo with natural exfoliants and nature-derived ingredients that deeply cleanses, improves circulation, promotes hair growth and softens the hair.
It's good to include a hair mask to nourish and soften your hair, leaving it easy to care for. We like that it doesn't get tangled but at the same time strengthens the hair.
Finish with one of the shower oil that deep cleanses, intensely moisturises and nourishes your skin during the washing. Suitable for even the most sensitive and dry skin.
Once your body has been cleansed from tip to toe, wrap yourself in a towel and let your skin relax, feeling grateful for the attention and care it has received.
Then it's time to take care for your face by cleansing with one of the black mud face masks.
Don't forget to pay attention to your lips. Use a gentle lip scrub.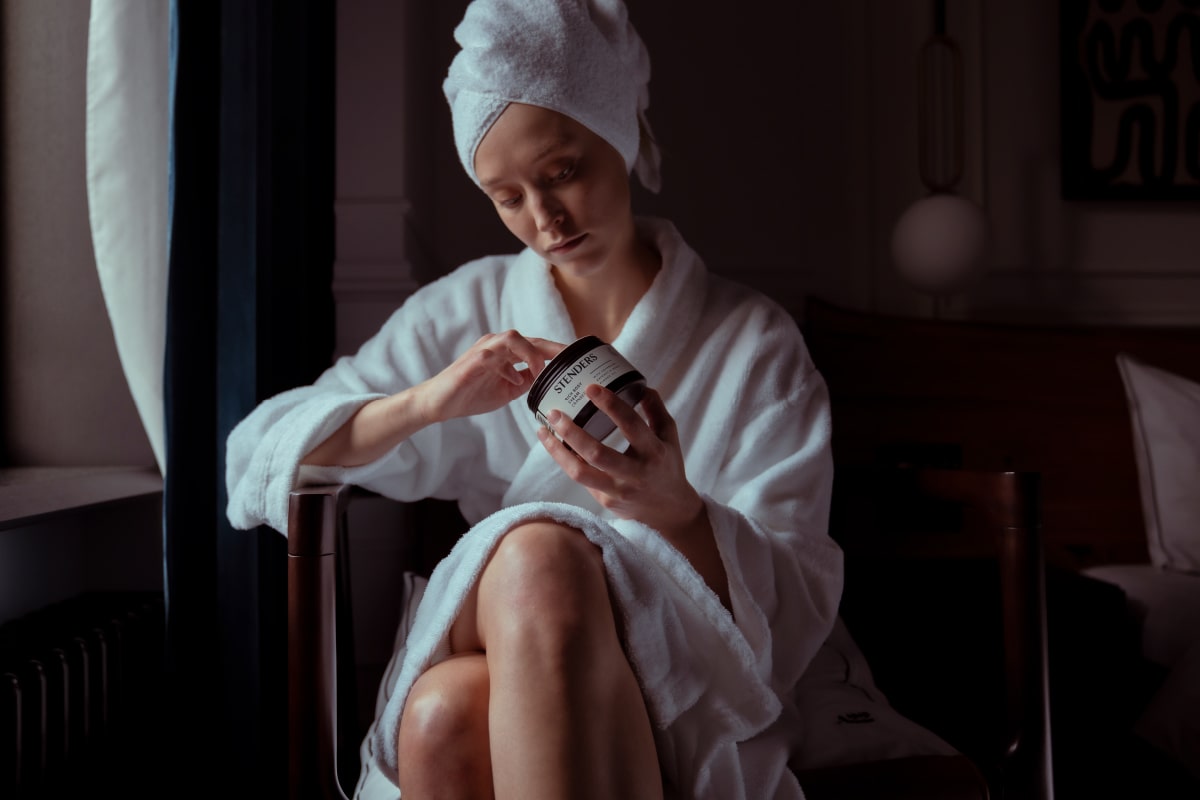 After
Moisturise your skin with the body cream to oil Nordic Jasmine and Yuzu, wrapping yourself with a delicate citrus aroma.
If you want to continue your fragrant adventure throughout the day, choose a solid perfume, that suits your lifestyle. If you lightly massage it into your wet hair, you'll feel its invigorating aroma long after you've closed the bathroom door.
Look into the mirror, and smile at yourself and life.
And what is it that makes you feel your best? Share your daily routine using the hashtag #metime.
We hope we have inspired you,
Your STENDERS
« Back
---