Time for yourself: the ritual of butter bath bombs
Imagine: on a Sunday night after a long and productive work week you prepare yourself a cup of hot, creamy chocolate, you put on your favourite music in the background, light some candles and emerge yourself in a warm, embracing bath. With your eyes closed and a peaceful mind, you recall the most beautiful events of the autumn, note the moments you would like to experience again, and then relax your mind and invite new, blessed thoughts. Isn't this great? It is very important for us to dedicate time to ourselves, but more importantly – we have to remind ourselves to do it as well, because we all know that in our everyday rush we tend to forget about taking care of ourselves.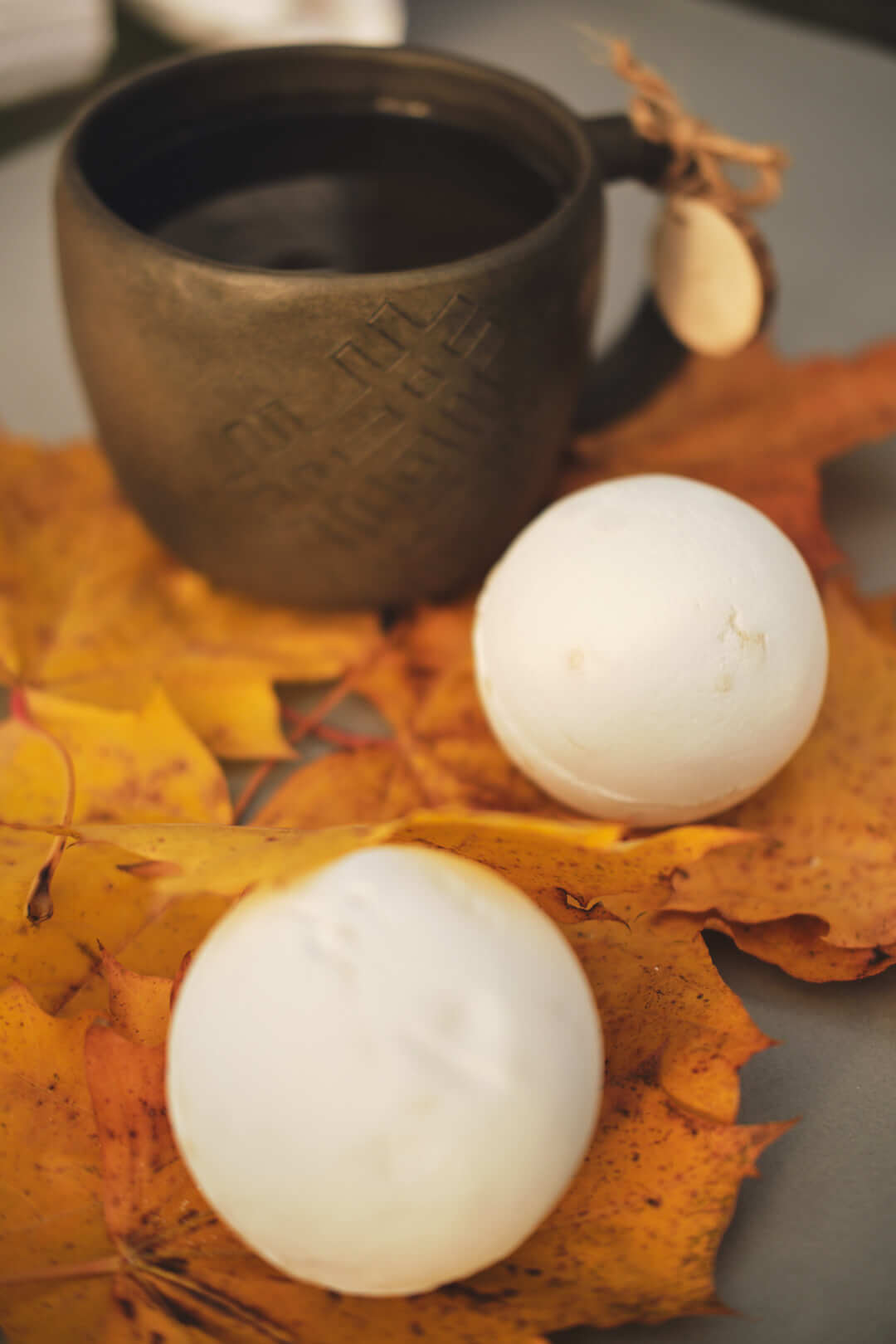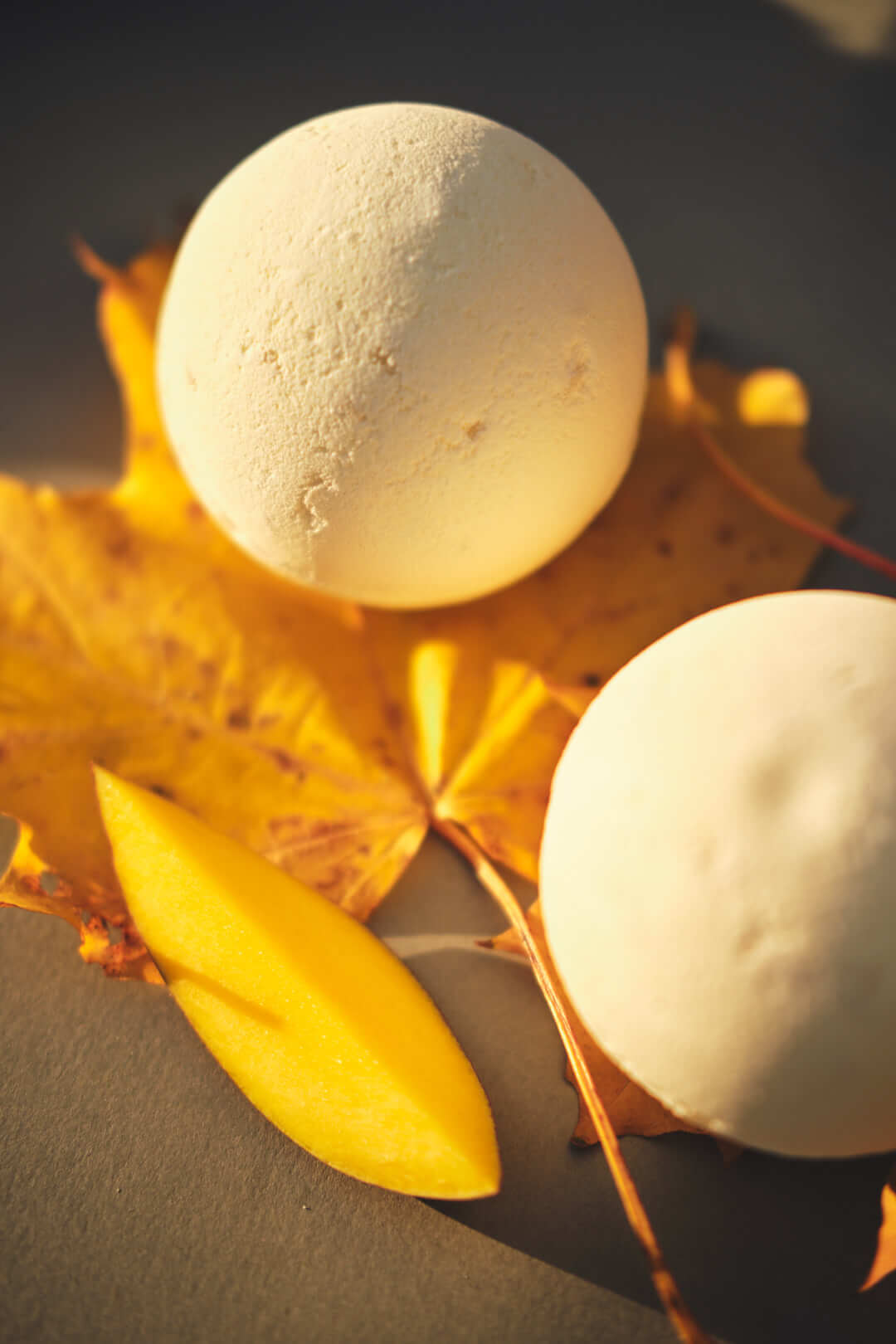 How do you perfect your special ritual and implement it in your daily life? At the beginning you may have to schedule it in your calendar and plan it carefully, but later, when you notice the first major changes, it will become one of the most anticipated events of the week. Start by preparing a sequential list of what you are looking to enjoy and what your mind and body needs. Maybe my list can serve as an inspiration? I will be happy to share it!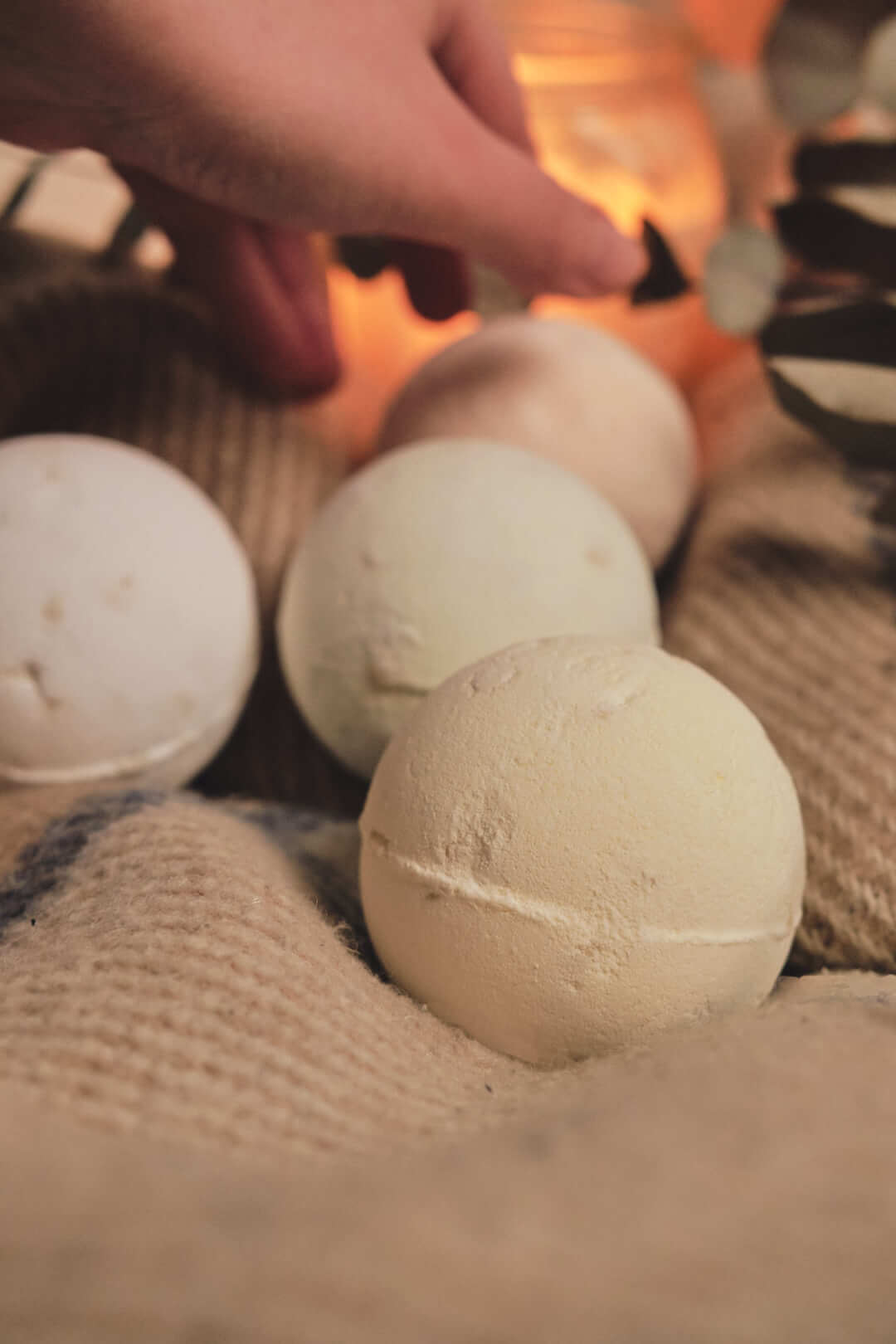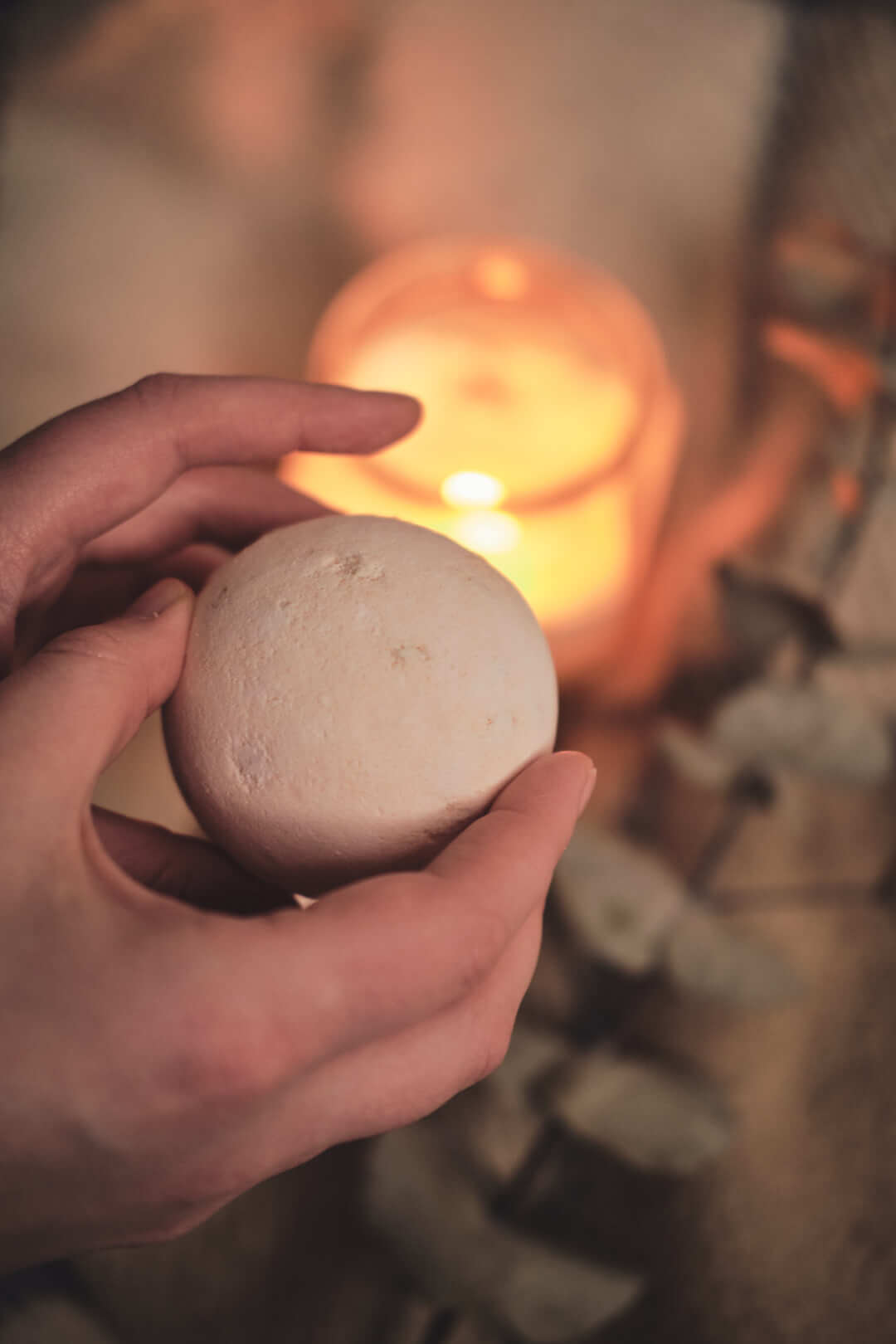 How does my time for myself begin? My ritual day is Sunday, when I want to release all the experiences of the week and prepare myself for new works and events. What does it include?
1. Ten minutes of meditation
2. Creating a gratitude list
3. Visualisation of my dreams and goals
4. Preparing the bathroom for the ritual: candles, dimmed light, calm music, selection of favourite beauty products
5. I place a pot of herbal tea in the bathroom
6. I enjoy the bath with bath bombs and then apply body scrub, use massage tools, body cream and other products
7. I settle down comfortably in bed or on the couch and spend time reading good literature
8. With my mind at ease, I prepare a list of works for the next week
9. Before falling asleep, I once again recall all the things that I am grateful for
10. I go to sleep to restore my strength and energy
I believe that one of the most important aspects of the ritual is the beauty products used, as they not only take care of the well-being of the skin, but also invigorate with various aromas. STENDERS has created a brand-new collection of bath bombs, supplemented with pieces of butter that make the water as soft as a silk blanket. The collection includes Mango, Cocoa and Shea Butter Bombs. Bath bombs not only delight us with well-considered aromas, but also provide what is most important to our skin: gentle cleansing, effective moisturising, rich nourishment, as well as skin vitality and refreshment.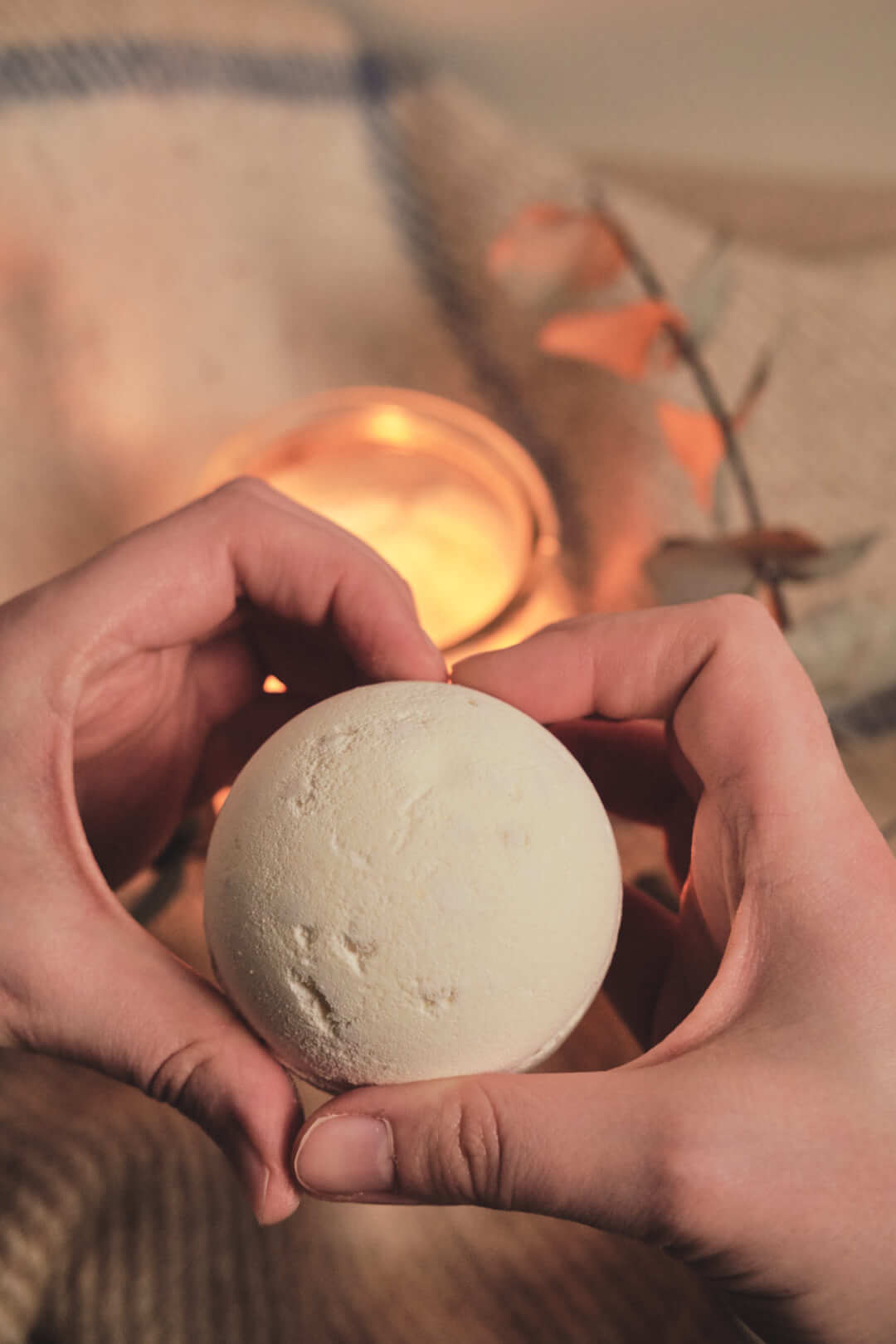 As Christmas is approaching, butter bath bombs can be a particularly thoughtful gift for your loved ones, who need to be reminded of the importance of devoting time to themselves. Why? The human body and spirit requires reserves that allow them to perform work tasks, focus, create new projects and inspire others.
And by taking care of our own well-being, we also inspire others to develop their individual rituals!
« Back