The most favourite product of the summer – new jelly soap
June is spoiling us with really summery weather, the first garden treats and summer adventures on beaches, in holiday houses and meadows. Mornings are my favourite moments, when the early freshness can be felt, bird songs can be heard and soft morning light glows, making everything twice as beautiful. All you want to do is just devote fifteen minutes to enjoying the peaceful start of the day with a coffee in your hand. Do you know what can make me and you even more happy? The new STENDERS jelly soaps, which incorporate tropical sensations and fit perfectly into your beauty ritual. Which flavour will be yours?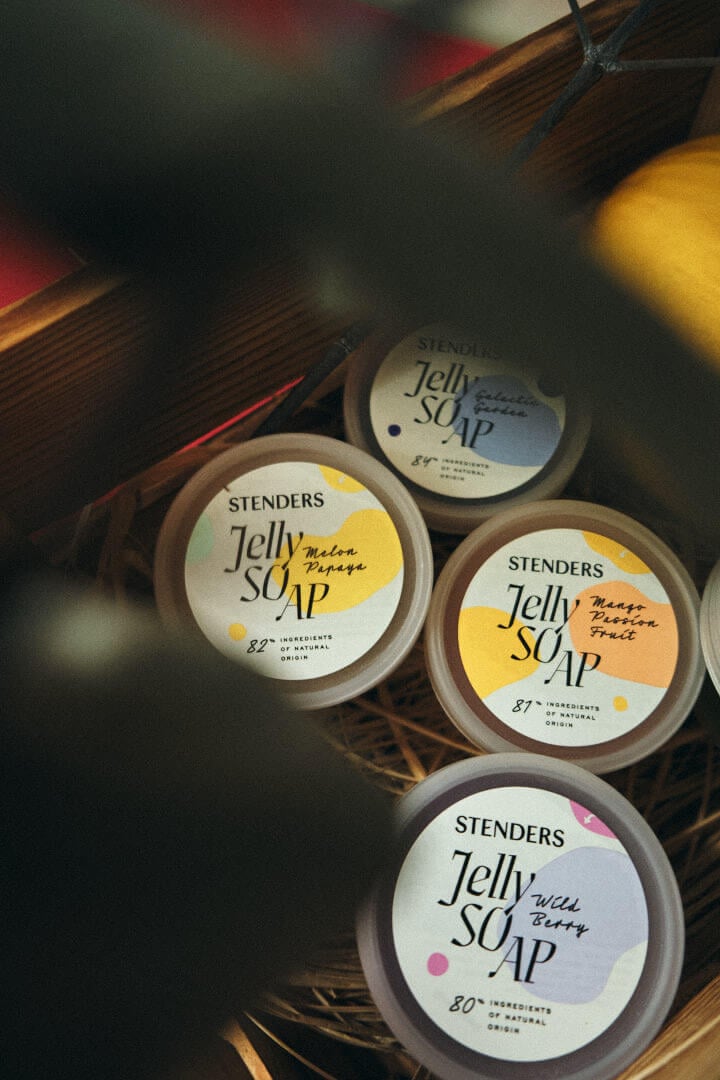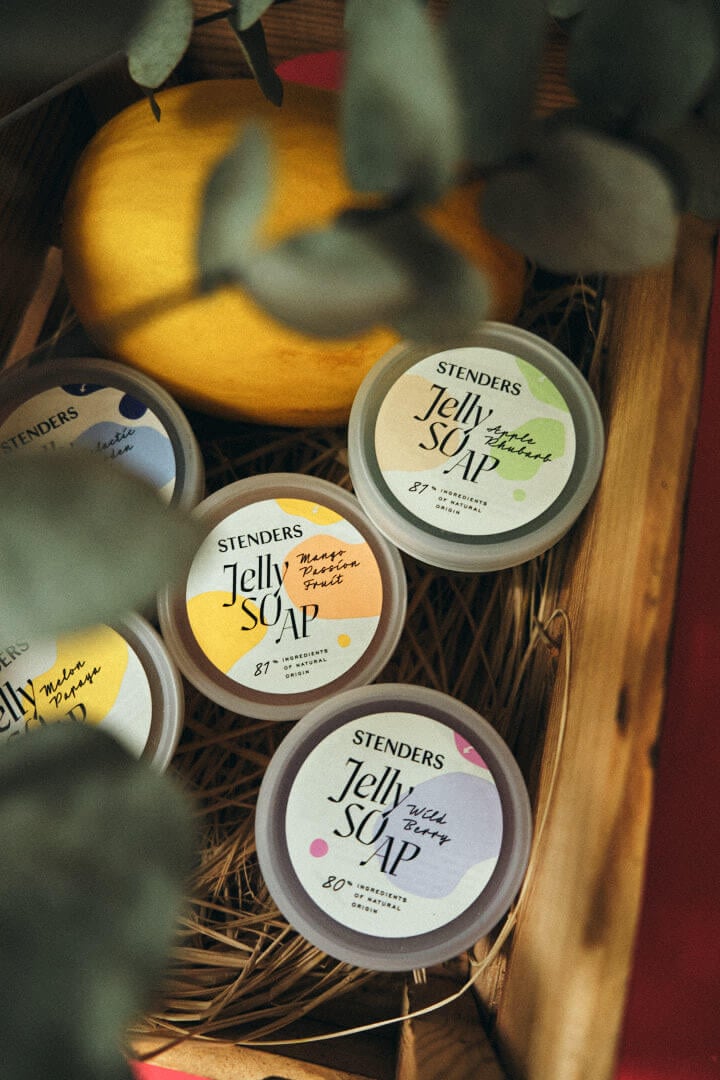 "GALACTIC GARDEN"
Jelly soap – surprise! The tiny glitter will make your showering experience special, but the charming flavour will relax and improve your mood. The tempting and mysterious colour will take you on a trip to the Far East, where, just like in this soap, magic vibrates. Beautiful, right? The jelly soap is enriched with valuable aloe vera juice, which will cool and refresh, while mint will take care of vitality and energy. What a great combination!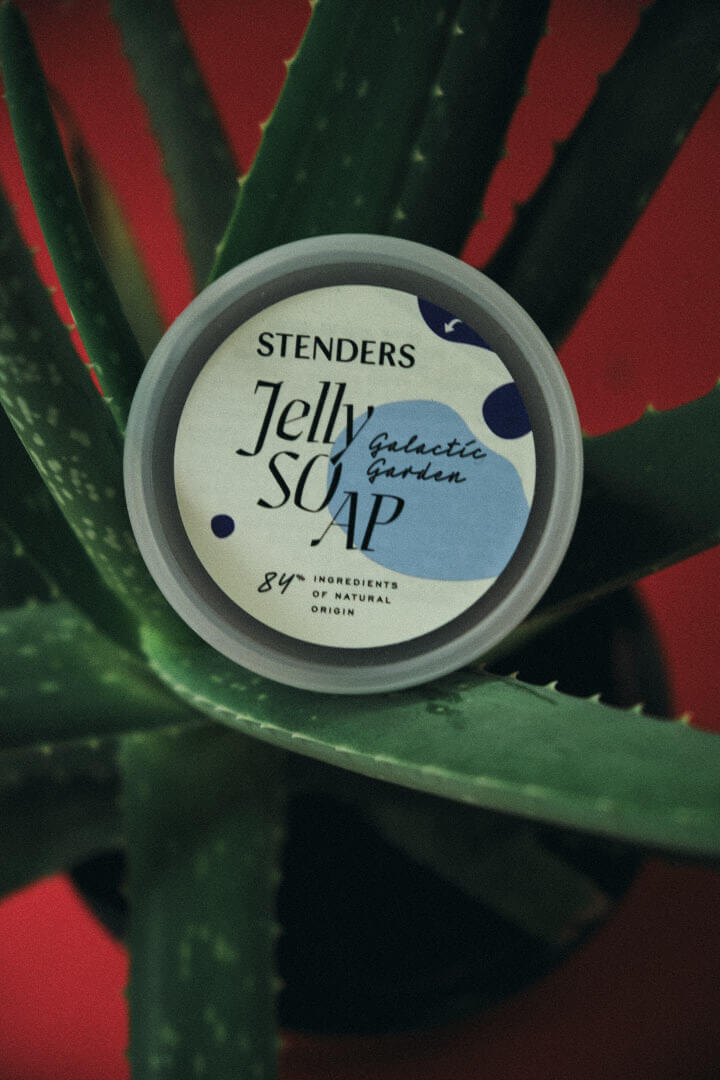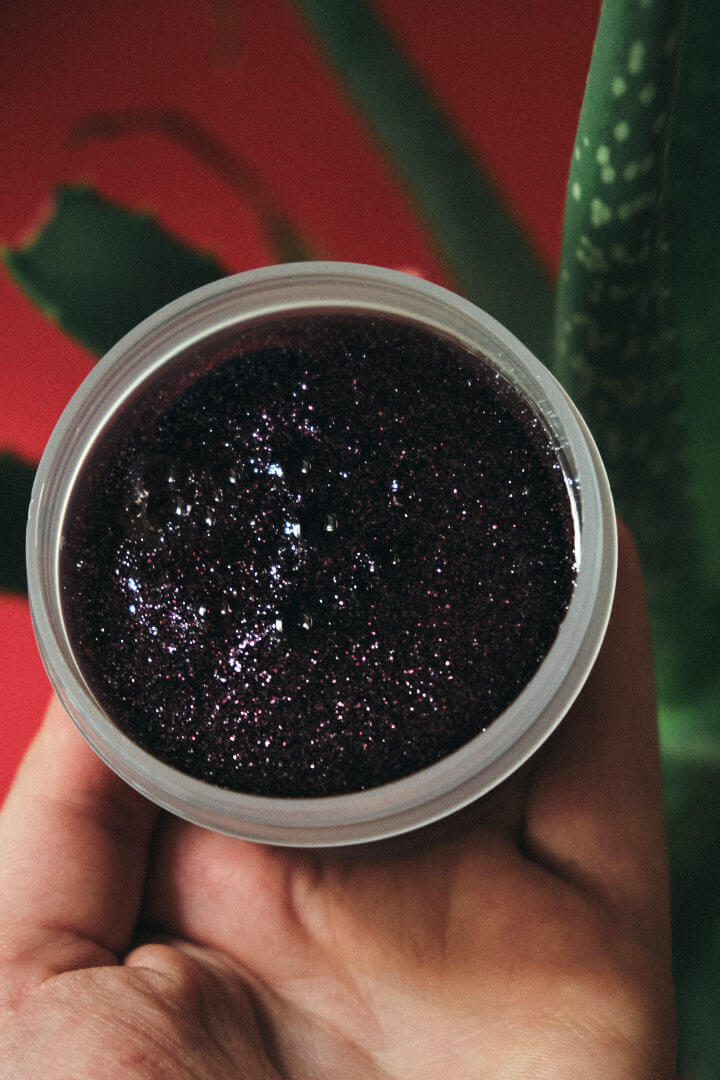 "APPLE-RHUBARB"
This soap is a true vitamin bomb filled with valuable ingredients, so that your skin receives special care and a health boost. The seaweed extract in the soap makes the skin silky smooth, but aloe vera moisturises. Apple juice and rhubarb extract refreshes and uplifts for new adventures. The soap is based on plant glycerine – the product is enriched with kiwi, coffee green beans, lemon balm leaves, avocado, ground cherry, green tea and mint. How about an apple-rhubarb smoothie for breakfast and an apple-rhubarb jelly soap for the morning shower?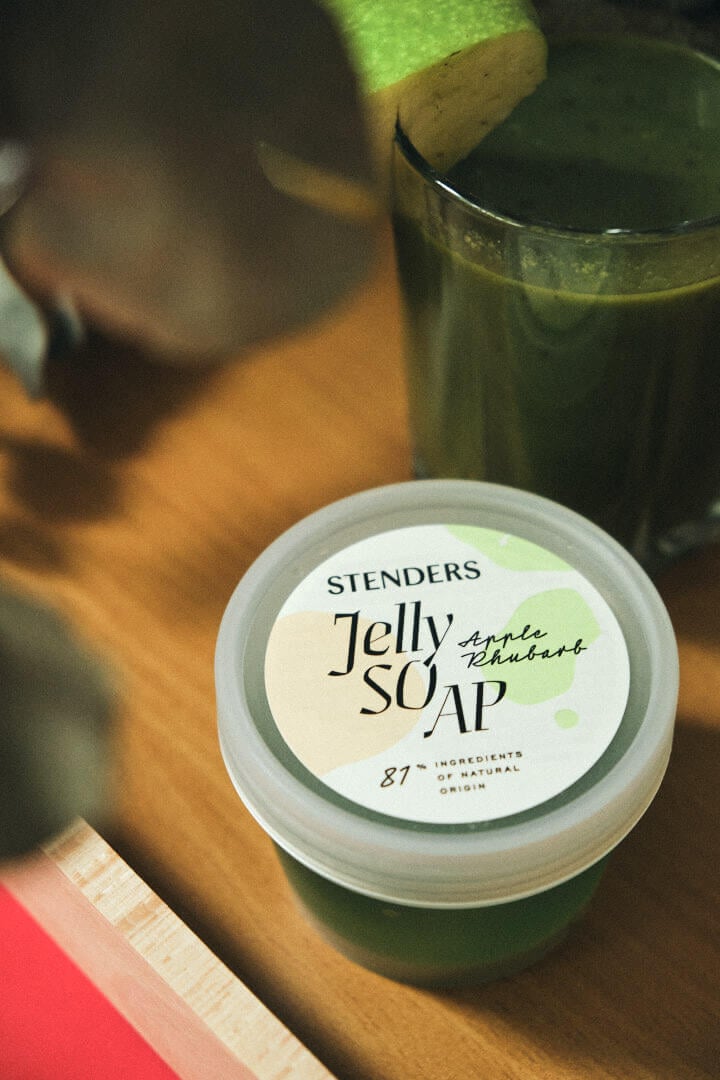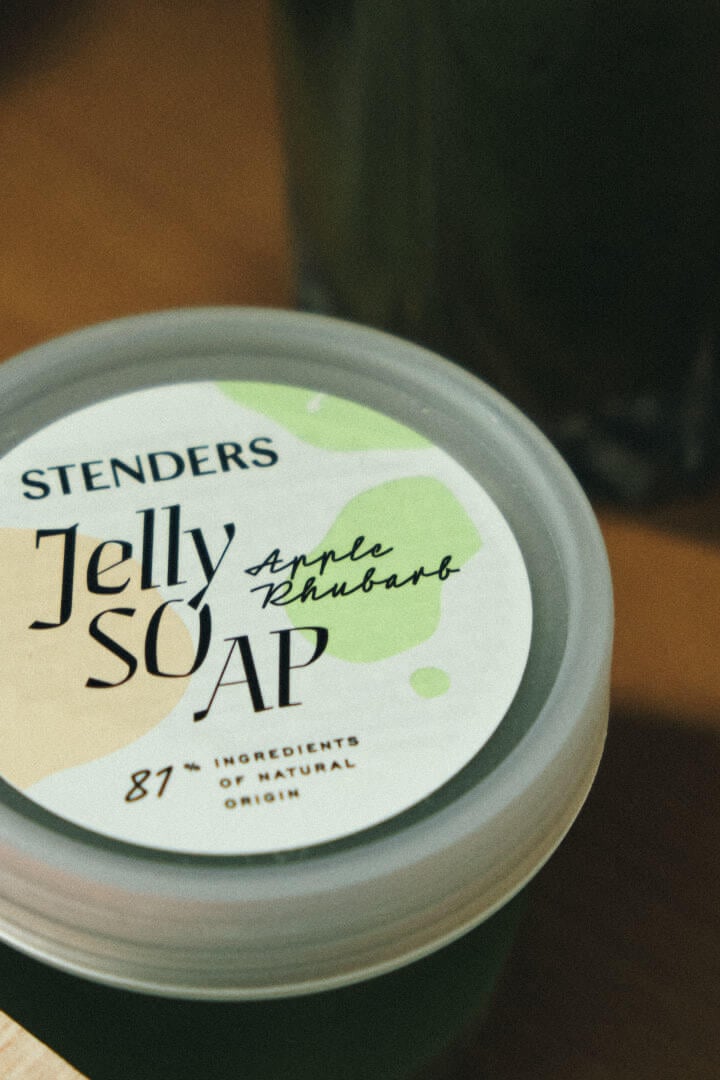 "STRAWBERRY-RASPBERRY"
An unbeatable flavour combination incorporated in the innovative and fun jelly soap formula, that makes the showering experience even more enjoyable. We are sure that children will enjoy it too! Summer is the time to enjoy all the valuable garden treats for accumulating vitamin reserves – also treat your skin with the valuable ingredients of jelly soap: strawberry, raspberry, blackberry, elderberry and blueberry juices, and grape, blackcurrant, and yoghurt extracts. Vitamins, vitamins, vitamins!
"WILD BERRY"
What could be better than diving into the deep forest and picking handfuls of the most delicious wild berries? With STENDERS wild berry jelly soap you can easily maintain this feeling throughout all seasons. In addition to wild berry juice, the soap also contains grape, blackcurrant and aloe vera extracts, that will make your skin delicate and silky smooth. What could be better than this?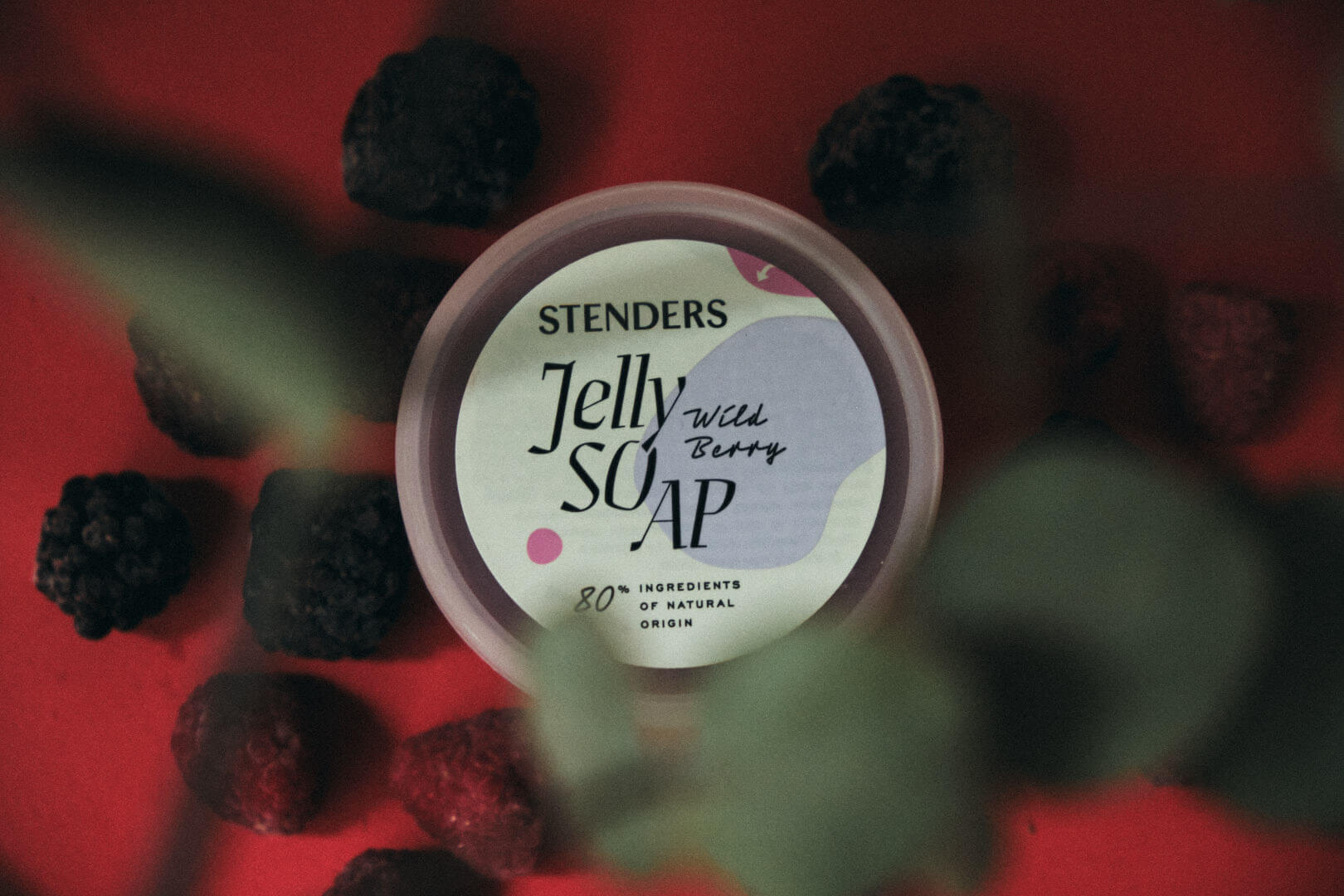 "MELON-PAPAYA"
Melon and papaya are one of my most favourite treats, which also perfectly complement breakfast smoothies, porridge and also serve as a great sweet snack. This jelly soap makes me especially happy, as the charming aroma complements my ritual and invigorates me both in the morning and in the evening. Combining countless valuable ingredients and a refreshing flavour, you will immediately feel like you're on a tropical holiday. May every day be like a sunny surprise!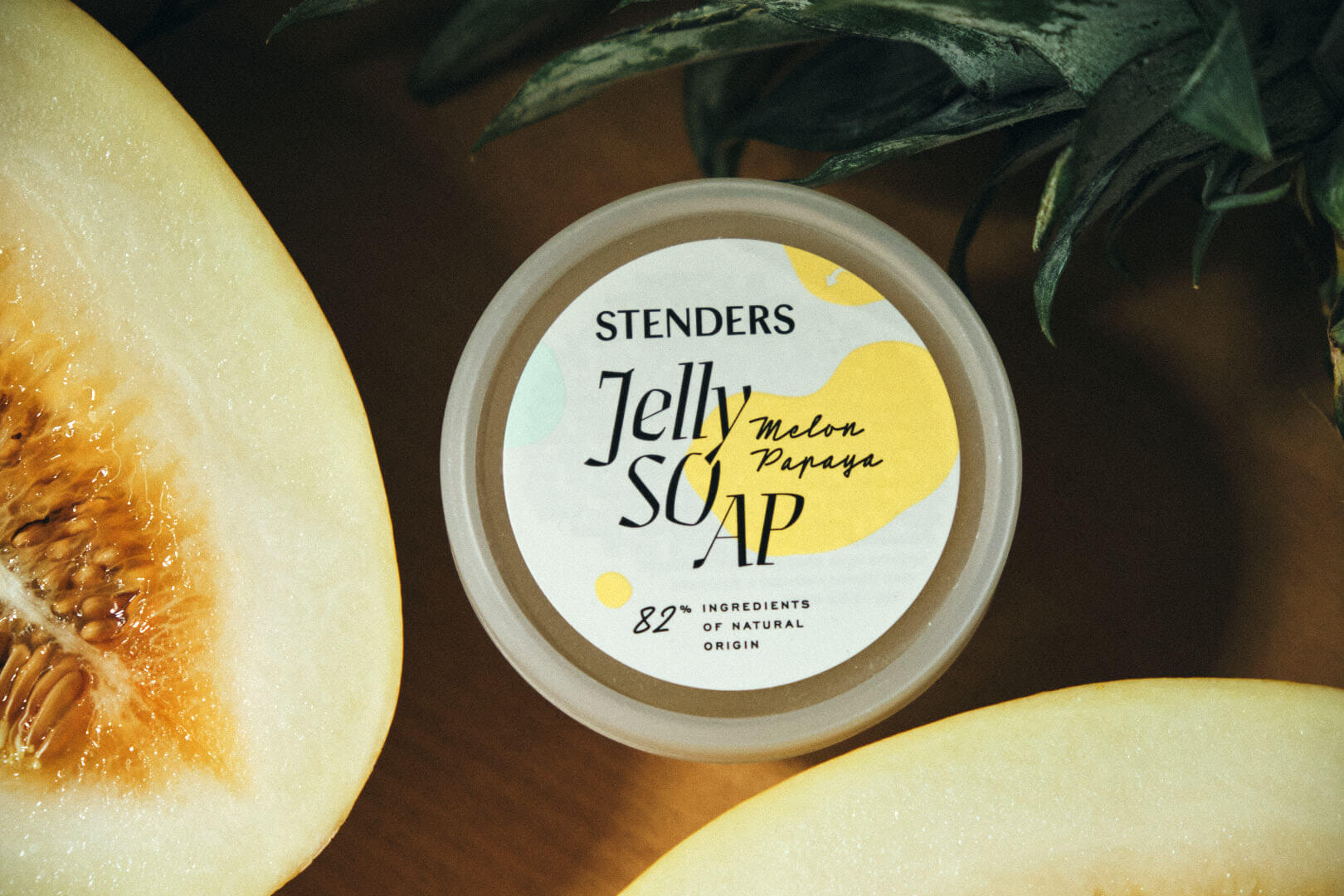 "MANGO-PASSION FRUIT"
Another of my favourites from this collection! I'm not a huge fan of sweet aromas, but I really like these sweet and fresh summer flavours, which remind me that the fruit bowl needs filling. If you want to enjoy a delightful showering experience, choose mango-passion fruit jelly soap. What valuable ingredients does this soap contain? Passion fruit juice has antioxidative and nourishing properties, which are also required during the warm months. The added mango fruit juice will protect, rejuvenate and soften the skin. Head into the summer full of joy!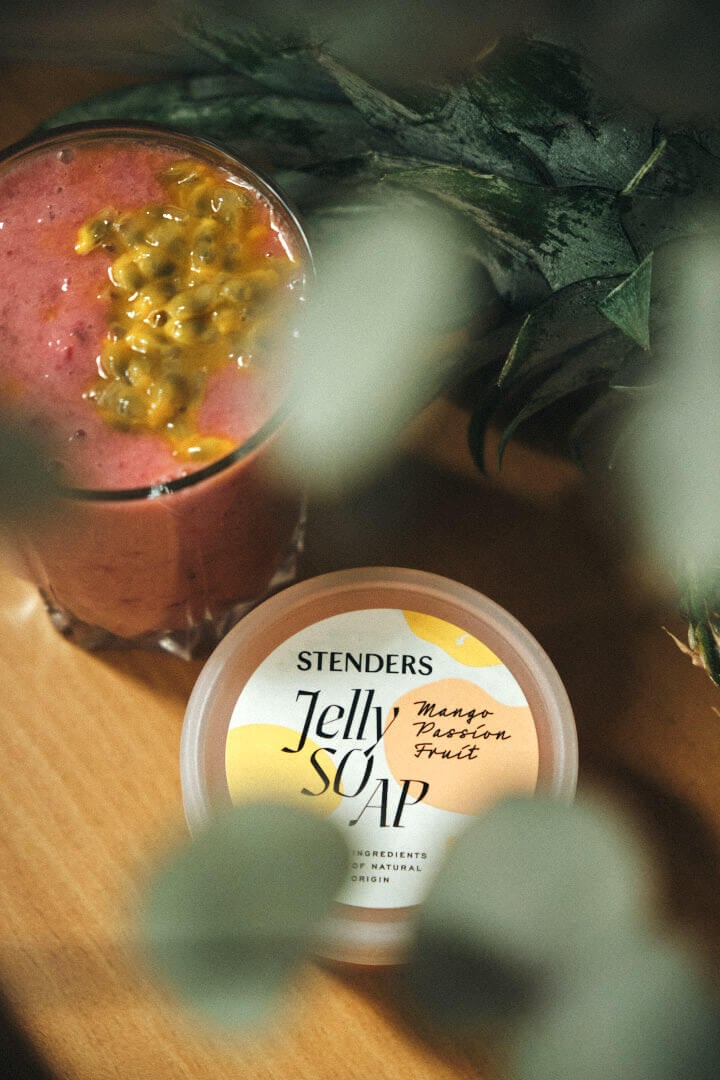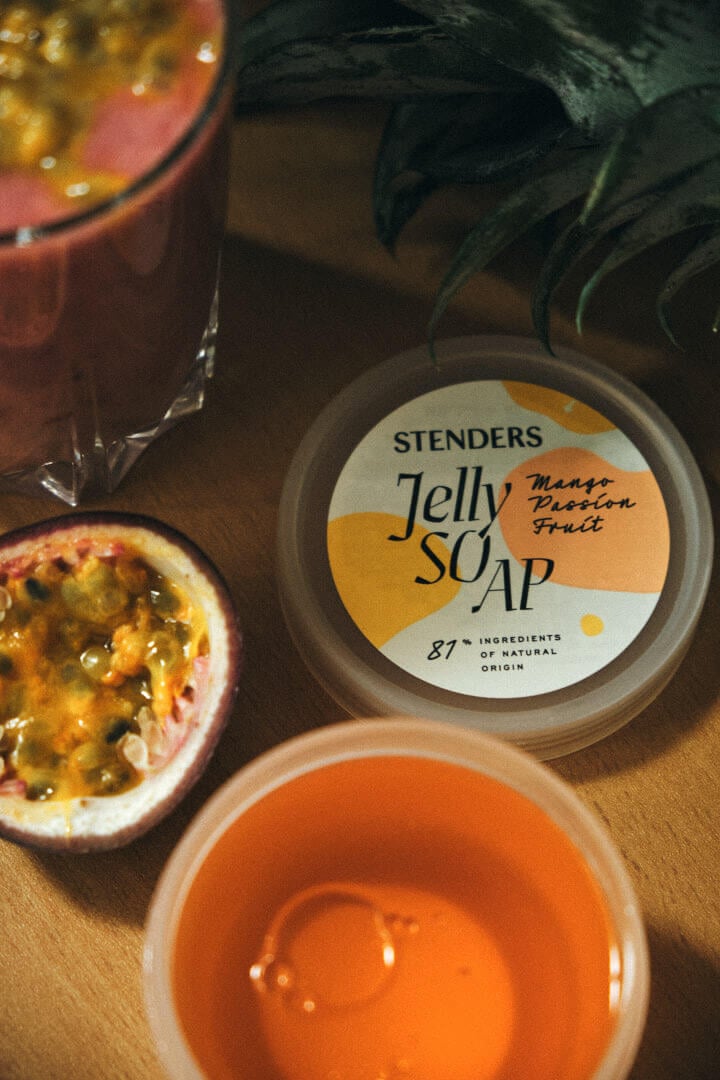 Which soap will be your favourite?
Written by: Kristīne Šeiko
« Back
---