The effect of body scrub – radiant and soft skin
My favourite days are Sundays, because then in the evenings I pamper myself with a special weekly bath ritual, when I enjoy the complete home SPA experience. I begin my SPA ritual with a cup of camomile tea, an inspiring podcast in my headphones and two peaceful hours devoted only to myself. This is followed by a warm bubble bath and various treatments. Do you know why Sundays are special days? These are body scrub days! We have selected three body scrubs that are favoured the most by STENDERS customers, so you can choose your favourite too! Sweet, fresh or refreshing?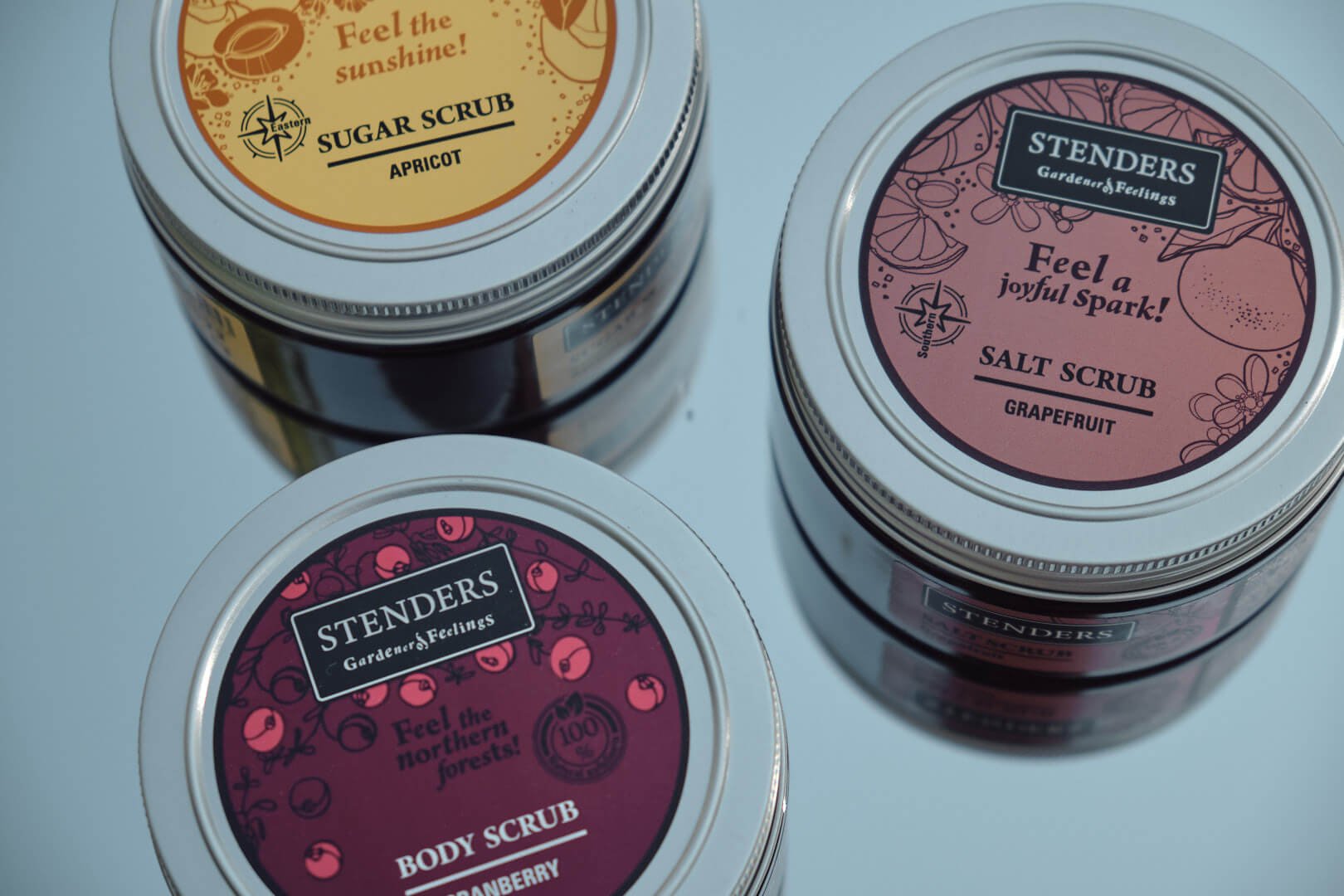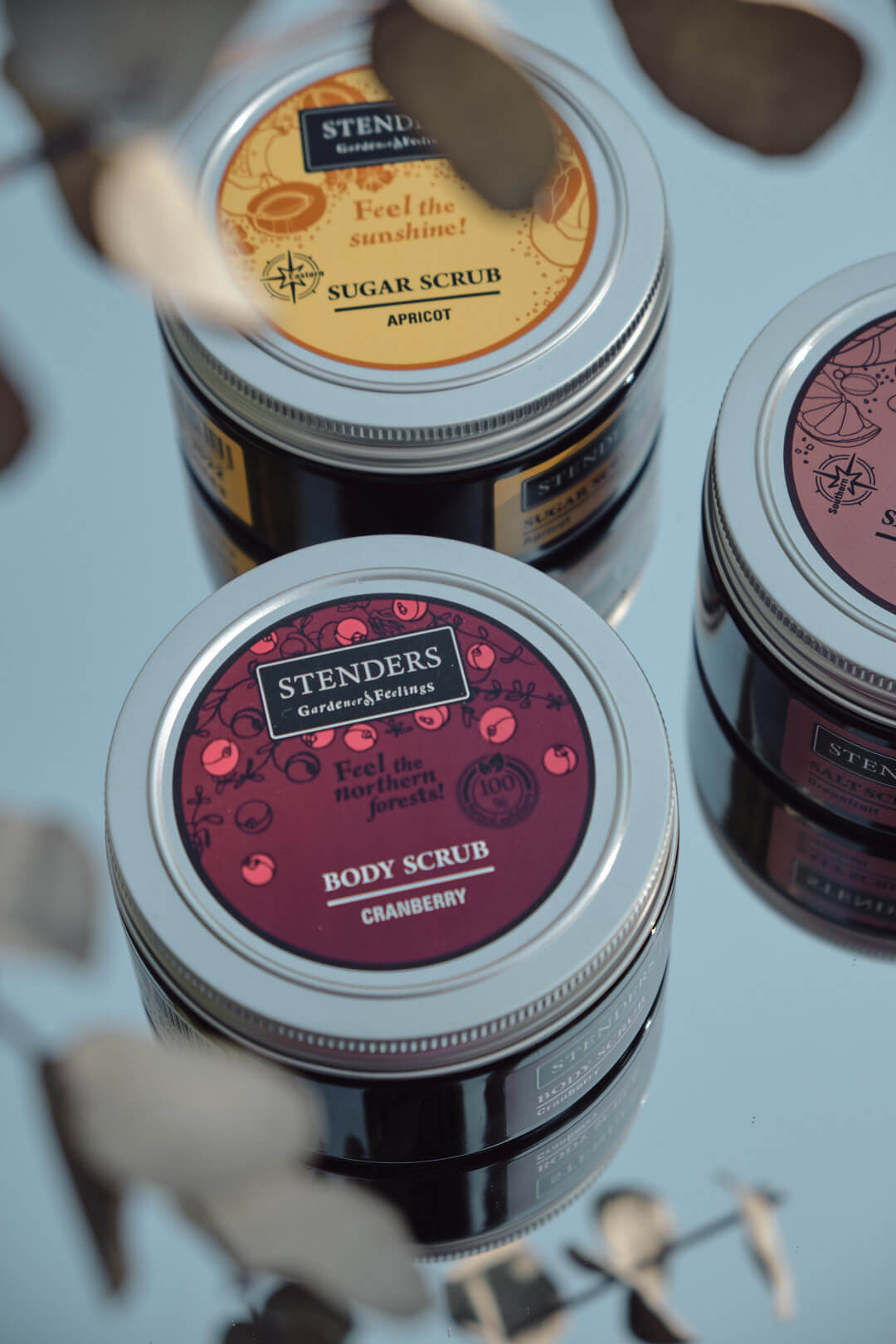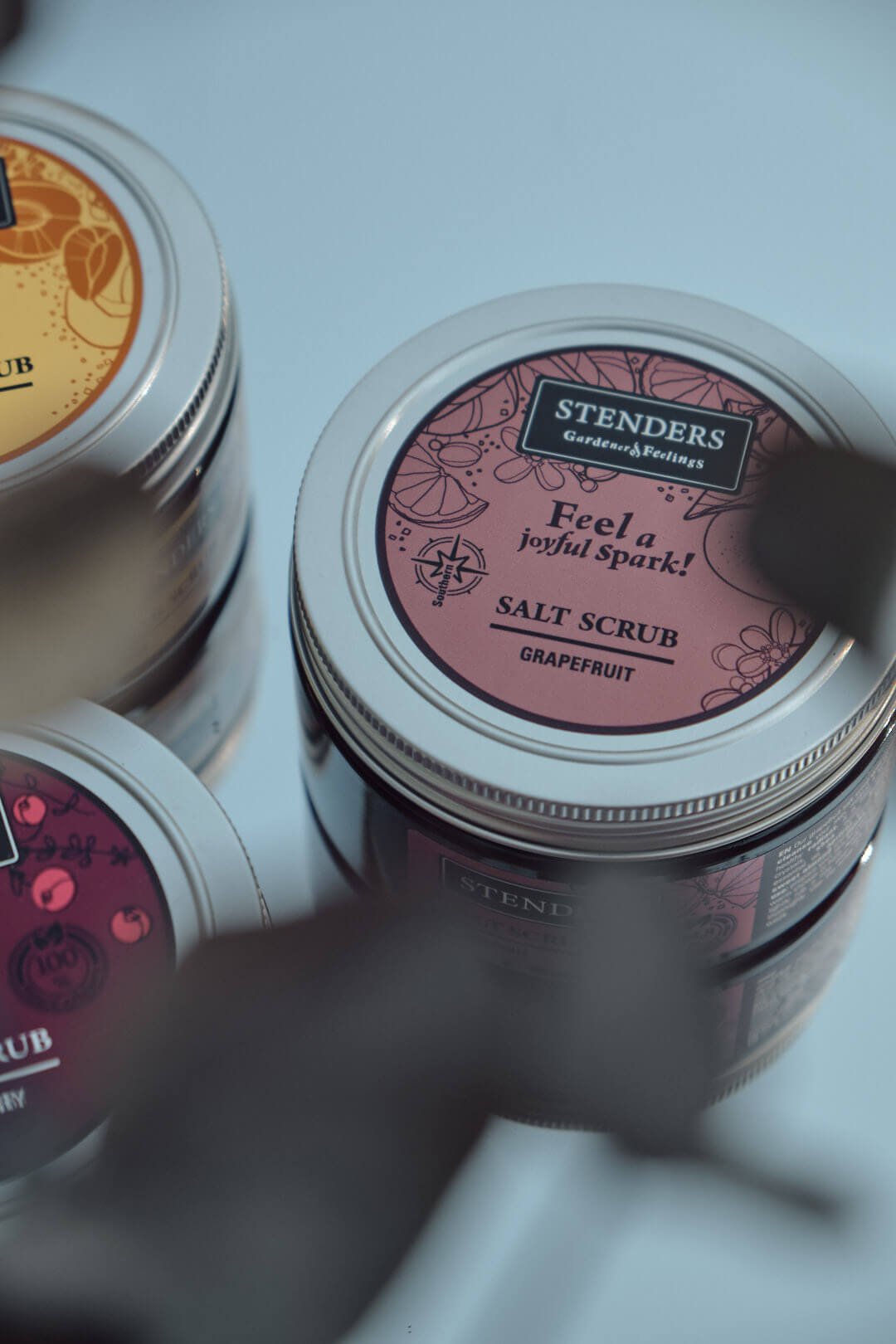 CRANBERRY BODY SCRUB
There is something special between me and the STENDERS cranberry line, because the pleasantly gentle, but invigorating scent always surrounds me like a fluffy pillow. The aroma of the scrub is just as tempting! Cranberry body scrub is deeply cleansing, it is enriched with cranberry extract and juniper essential oil, which provides the feeling of freshness. The scrub has a unique gel-like consistency that melts on the skin and effectively releases it from all the excess, improving the skin texture, making it smoother and softer. Are you ready for the cranberry dream?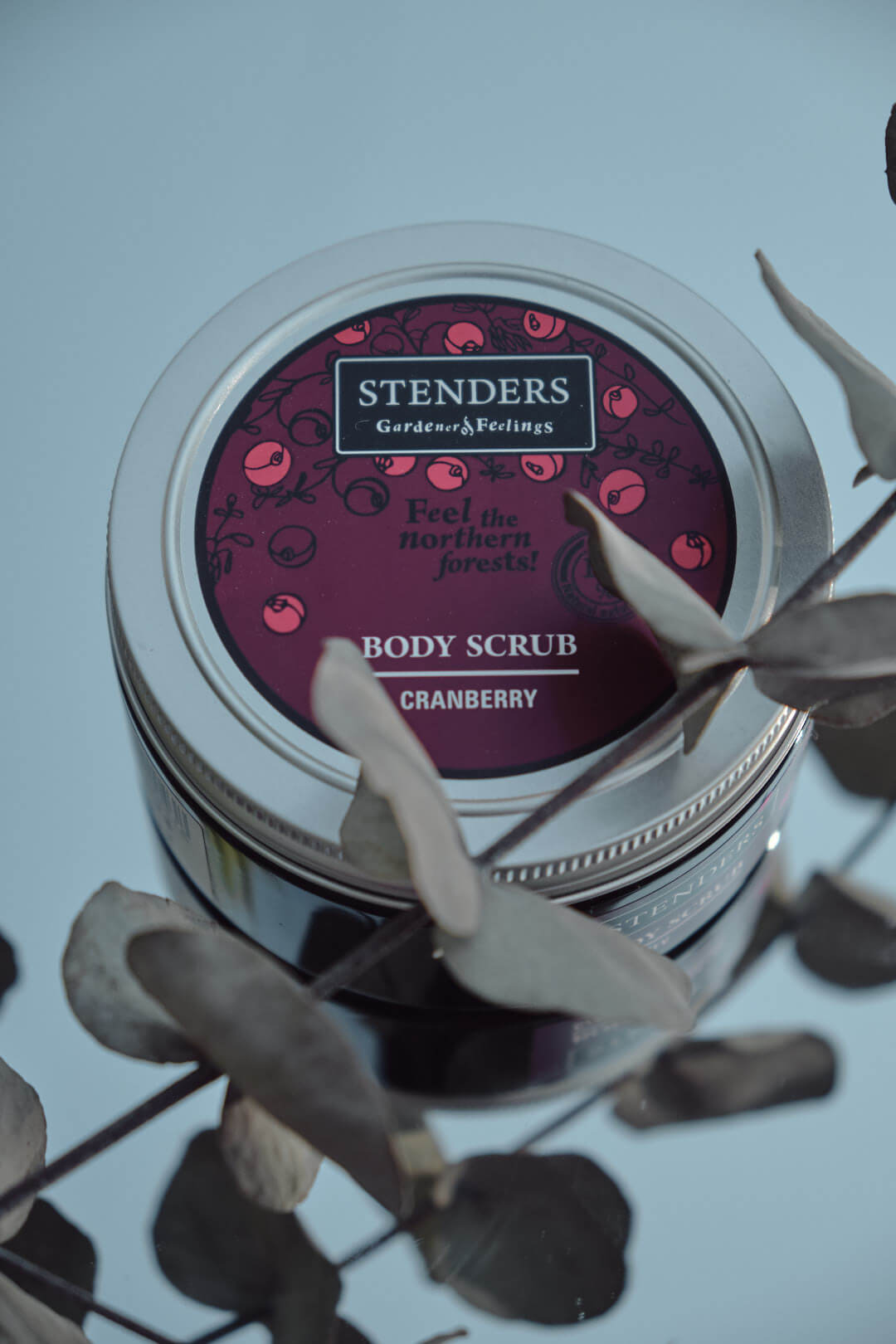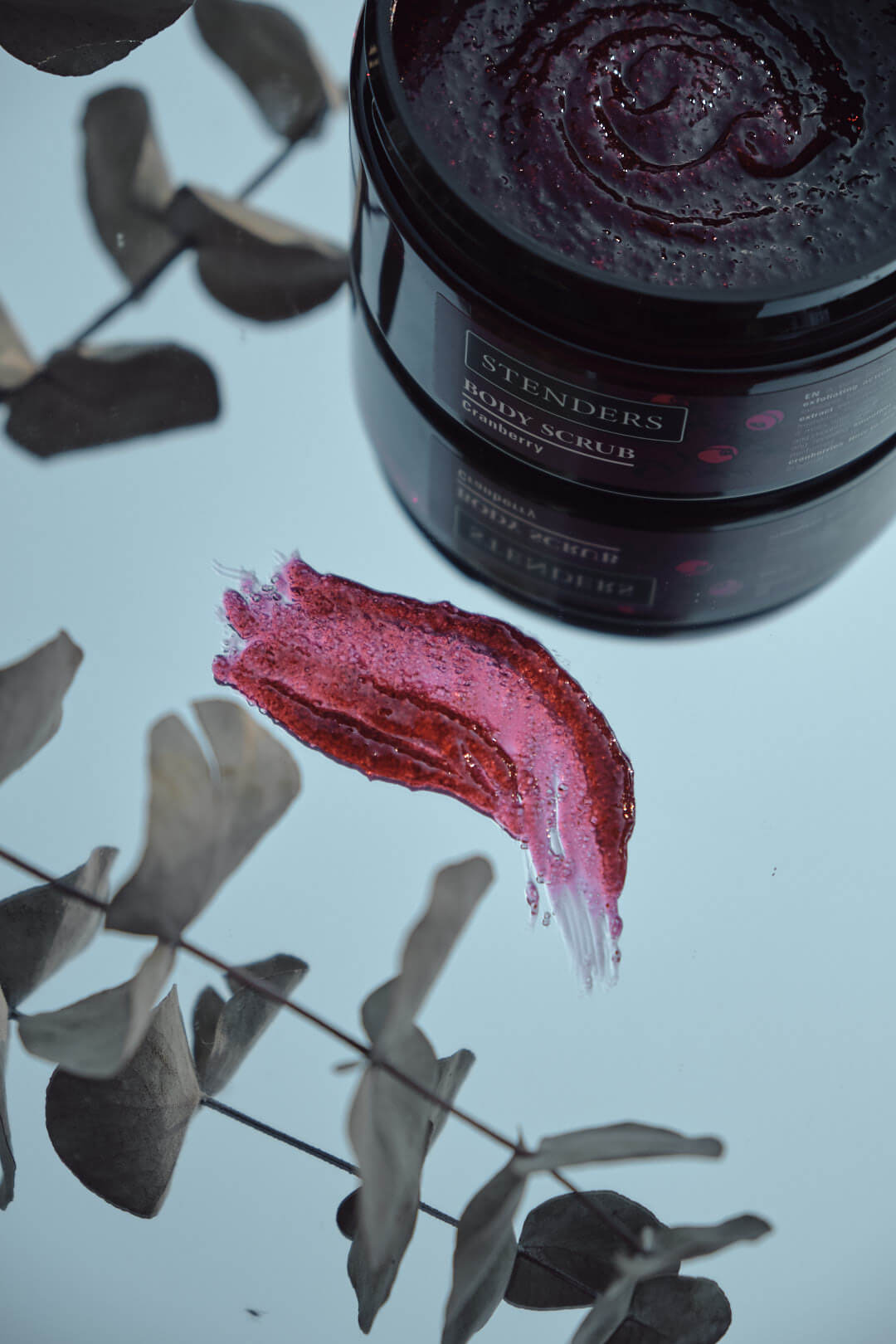 APRICOT SUGAR SCRUB
What else could make you dream of a warm evening in the Mediterranean islands, if not the seductive sweet smell of apricots? Thanks to the STENDERS team we can keep the sensations of the seashore in our beauty care cabinet and open it whenever special care is needed, combined with fragrant inspiration. Apricot scrub is the best aid to restore the softness of the skin, giving it a healthy glow. And it is especially important in the warm weather, isn't it? Apricot kernel granules, valuable oat flakes and sugar crystals will take care of the unique massage effect. The wonderful oils in the formula – sweet almond, grape seed and apricot kernel oil will nourish and make the skin silky soft. Give in to the temptation of apricots!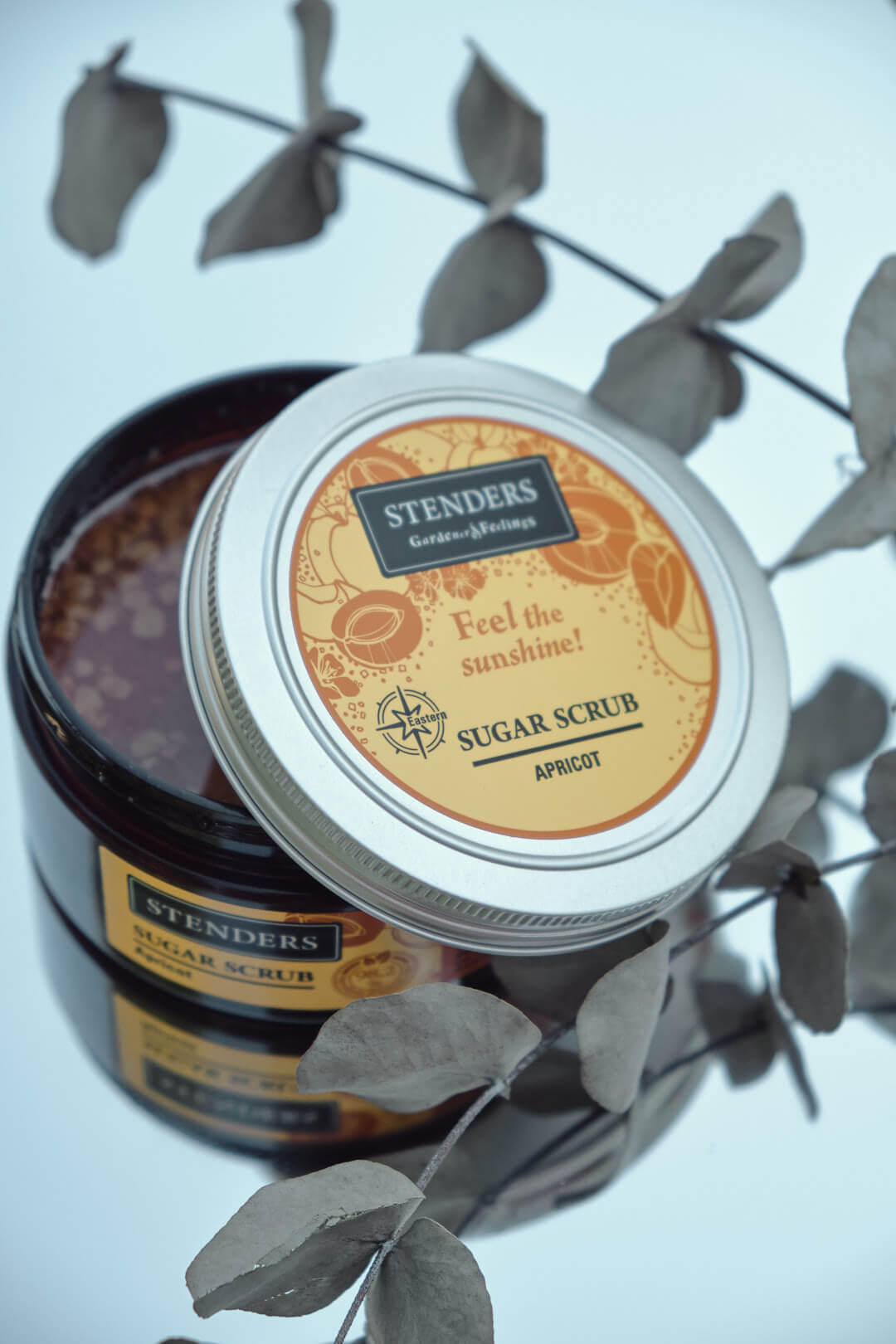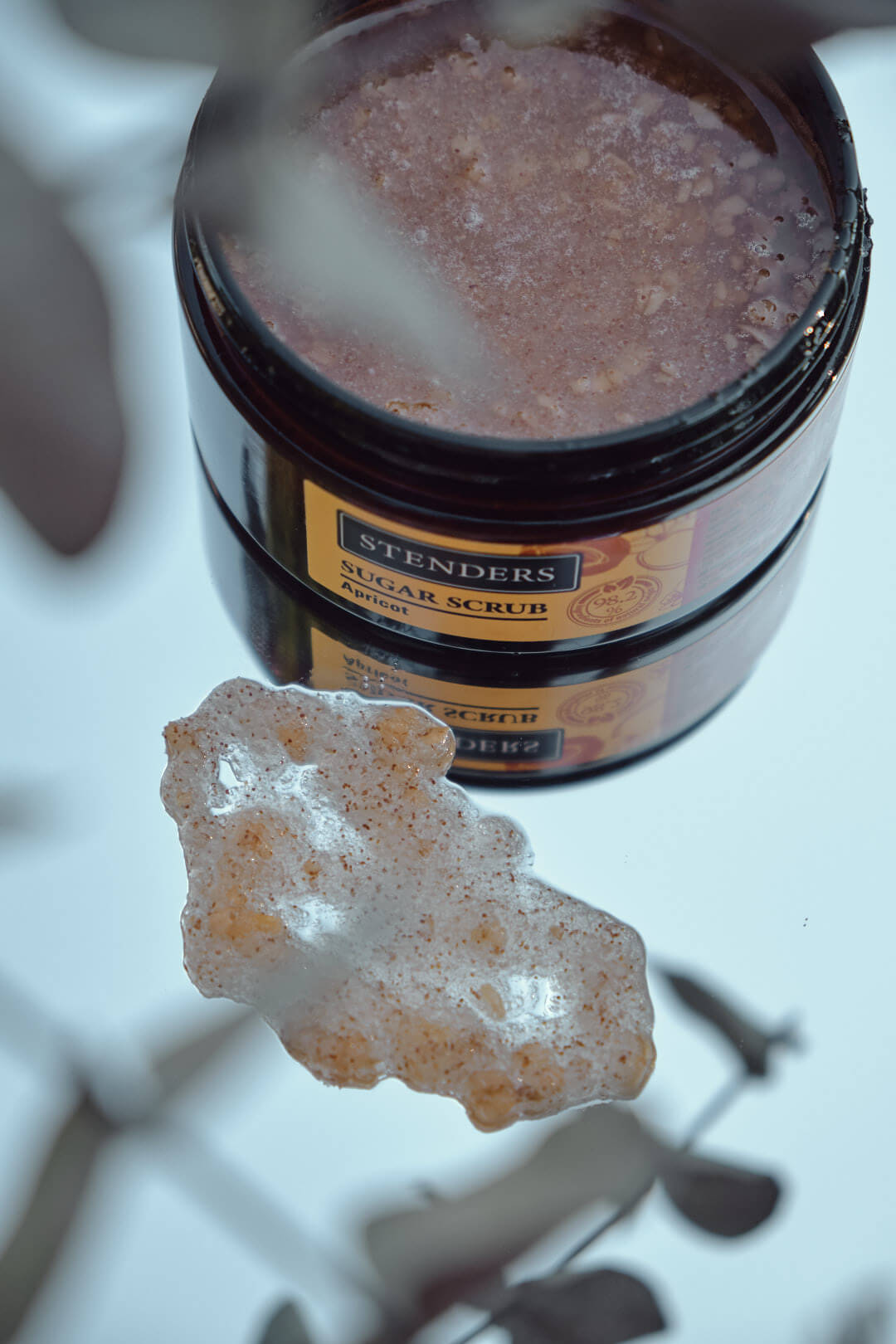 GRAPEFRUIT SALT SCRUB
Would you like to enjoy something fresh and amazing? STENDERS grapefruit salt scrub will provide exactly this! Indeed, being truly excellent, the scrub has received the Cosmopolitan Beauty Awards as the best body peeling! The valuable ingredients, which also include jojoba oil and shea butter, will take care of the effective, but gentle cleansing of the body. Bear in mind – men also like to use this scrub! Feel the refreshing scent of grapefruit!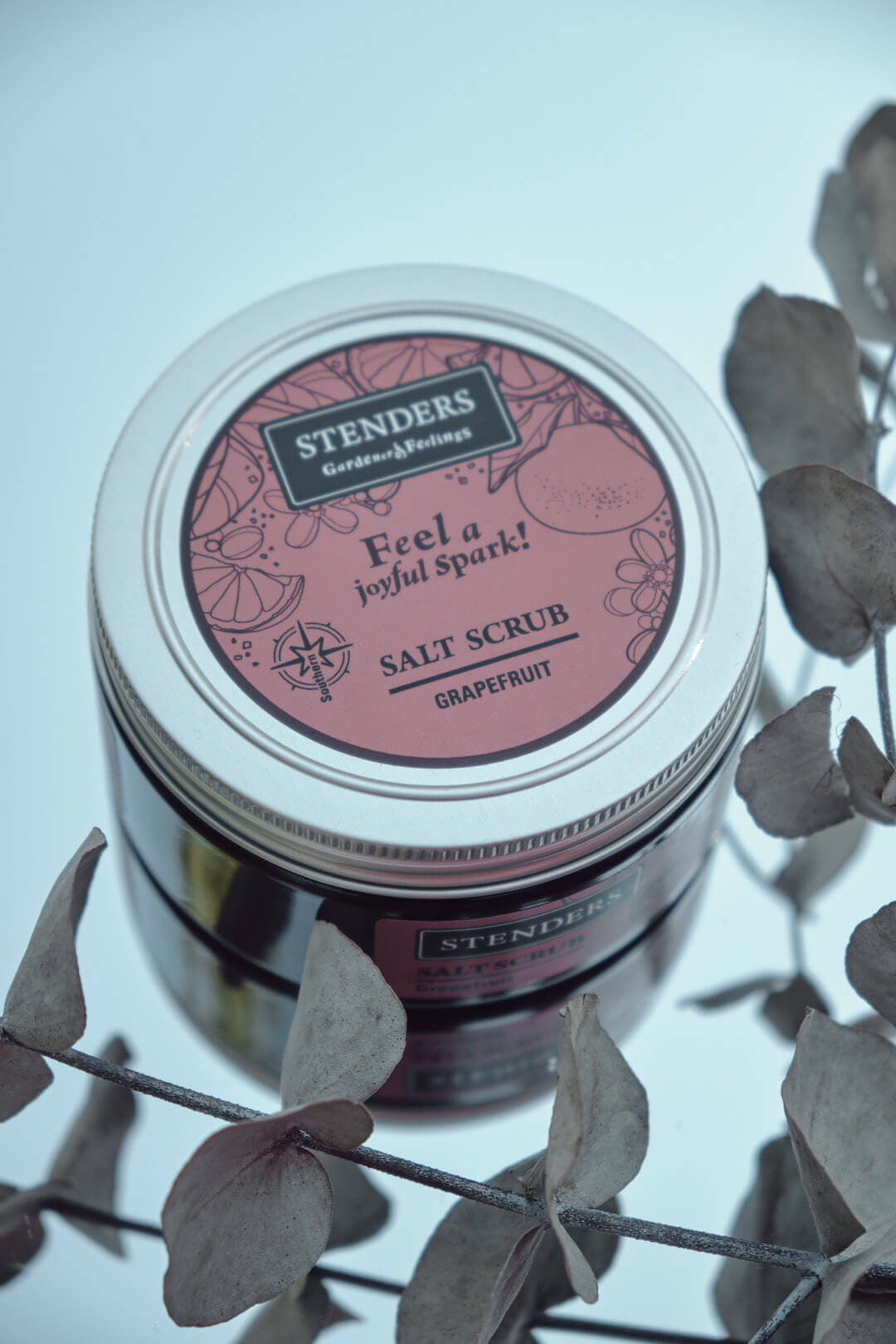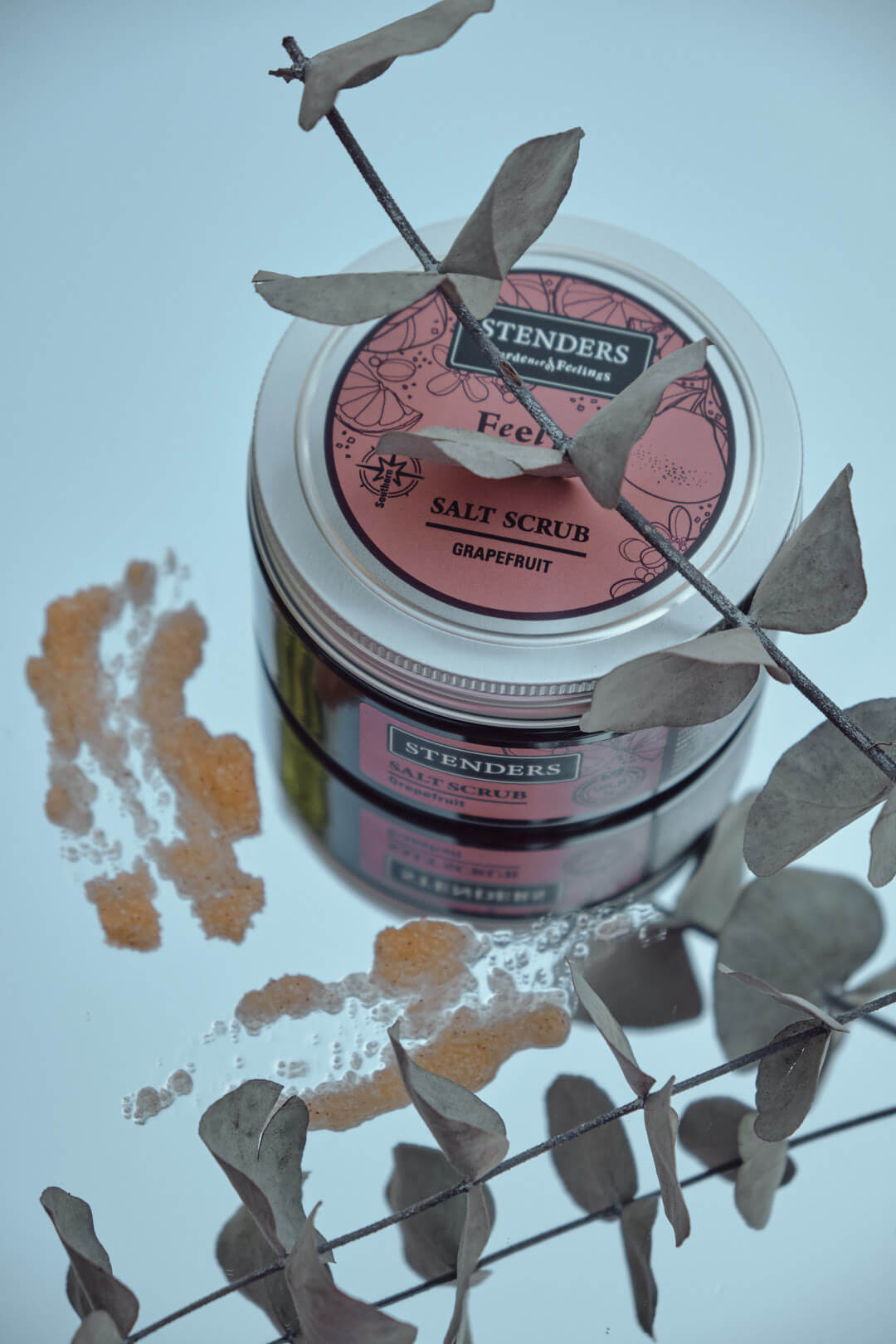 During the hot summer months body scrubs are especially popular, but I would like to remind you that in-depth skin care should not be forgotten during the cold season of the year either. Rapid change of weather, heating season, cold – these and other factors affect the well-being of our body's skin! Choose the most suitable body scrub for you and let's welcome the autumn with a handful of summer in our pockets!
« Back
---