Spring temptation – exotic lip scrubs
Spring is bringing the warm sunshine, sparkling golden hours, bird songs and a bit of exotic scents. I have to admit I prefer deep and rich scents, but in spring, when I feel the pleasant morning coolness and see the first tulips in the backyard garden, I want to take in some refreshing, invigorating and even exotic sweet aromas. I believe that also you want to dive into the sweet smell of strawberry field or enjoy the tempting aroma of a freshly baked lemon tart. What if I told you that now you can always put these scents in your purse and carry them around with you? The STENDERS team has developed a brand new product that every woman will love – lip scrubs that moisturize, nourish and cheer you up.
Why use lip scrubs? One of the main tasks of a scrub is to remove the old, dead skin cells making the lips soft and smooth. We often think that the cold season of the year is the time when lips get chapped, but even in summer it is important to take care of the delicate skin of the lips when it is exposed to sunlight, swimming in the sea salt water, and other things. For women, smooth and gentle lips will also provide for easier and better application of lipstick and lip gloss. Surrender to the spring temptation and pamper your lips with the lip scrubs enriched with shea butter and exotic extracts!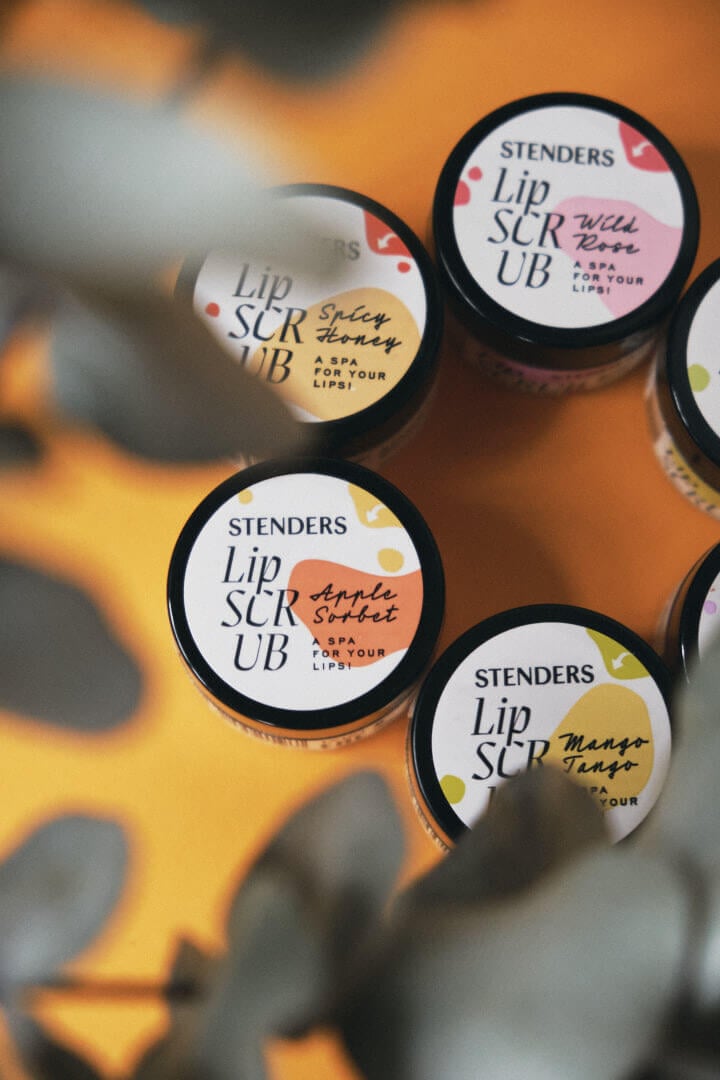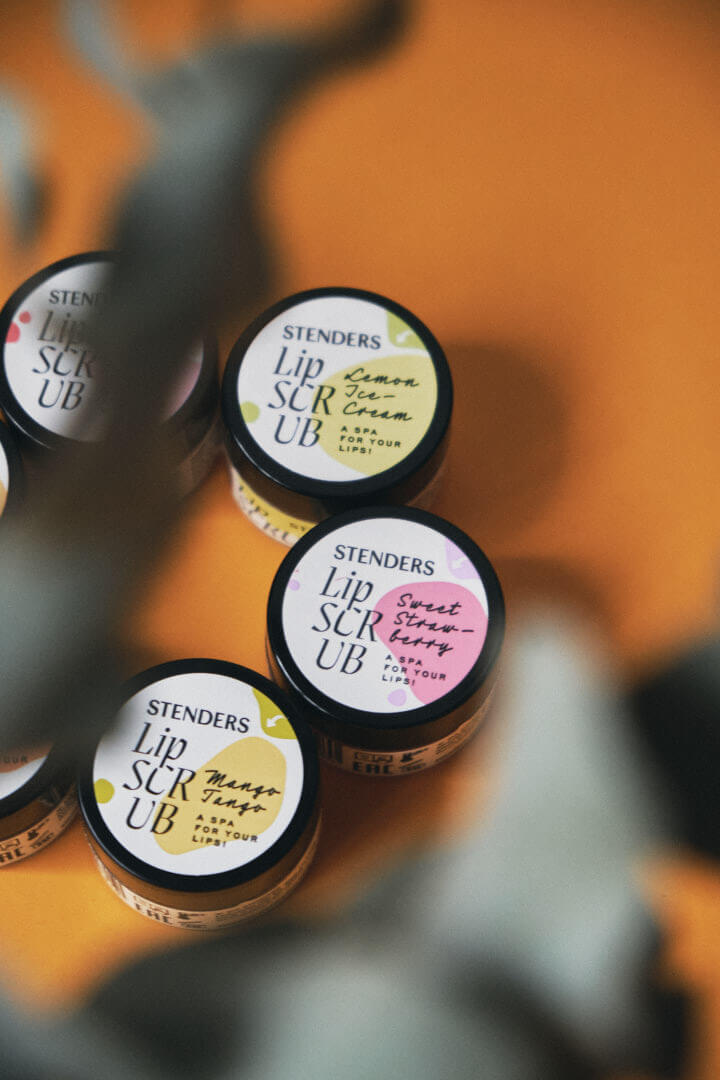 Lip scrub "Apple Sorbet"
The sweetly fresh scrub allows you to dive into the dreams of apple orchards in full bloom or excites you with the idea of the taste of homemade apple sorbet. The scrub is enriched with shea butter, which will make sure that after the "massage" your lips are nourished and softened, while the peppermint essential oil will provide pleasant freshness.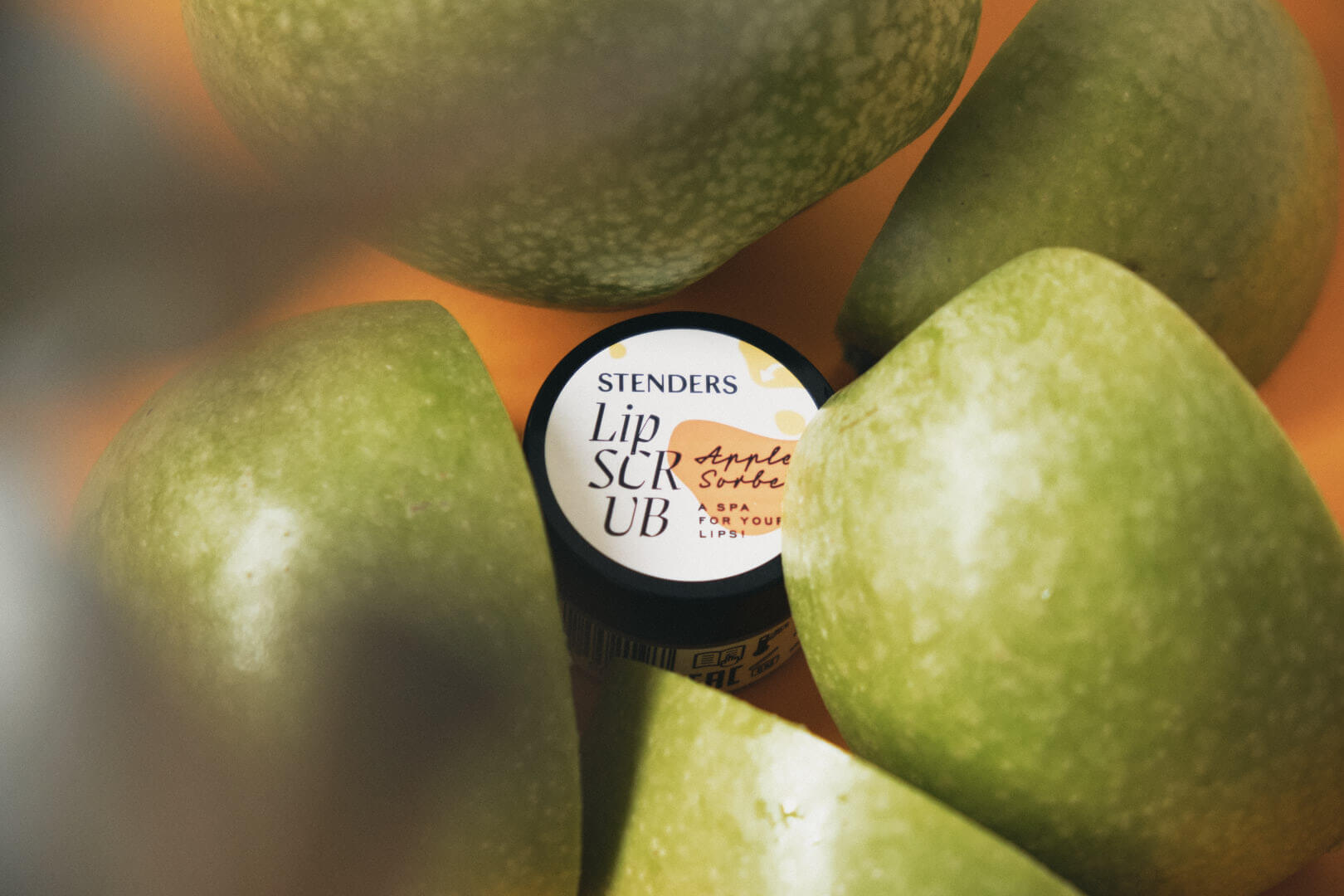 Lip scrub "Mango Tango"
I love this one the most because mango is one of my favourite fruits. The lip scrub is also enriched with lemon essential oil, which will not only make your lips soft and glossy, but will also function as a micro-aromatherapy to wake you up and raise your spirits.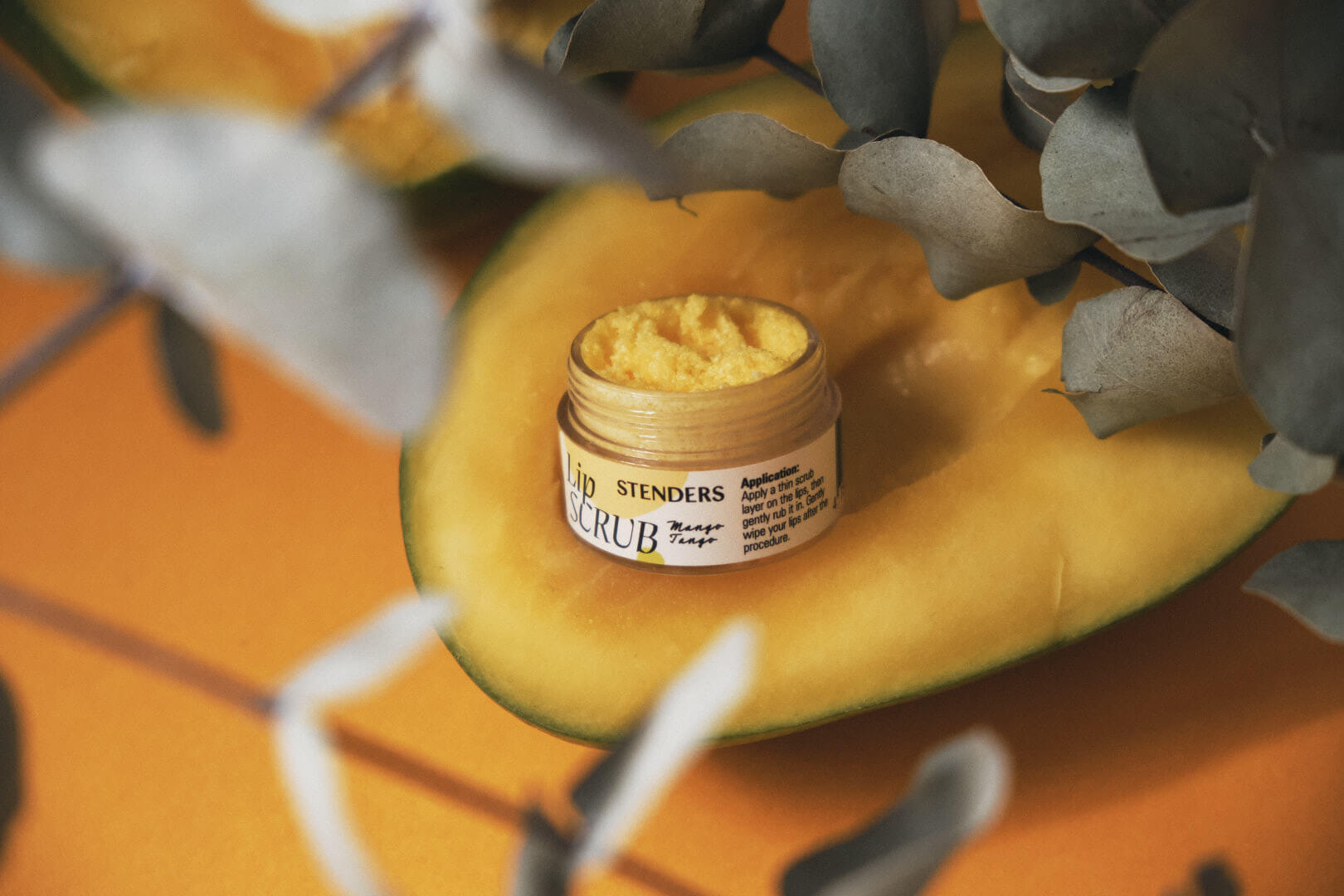 Lip scrub "Spicy Honey"
Did you know that honey is one of the most popular products used in the preparation of scrubs? It is very valuable because it contains vitamins A, C, E and B vitamins. Due to its benefits, honey has been used in beauty care since time immemorial. Don't worry if the light spiciness tickles your lips a bit!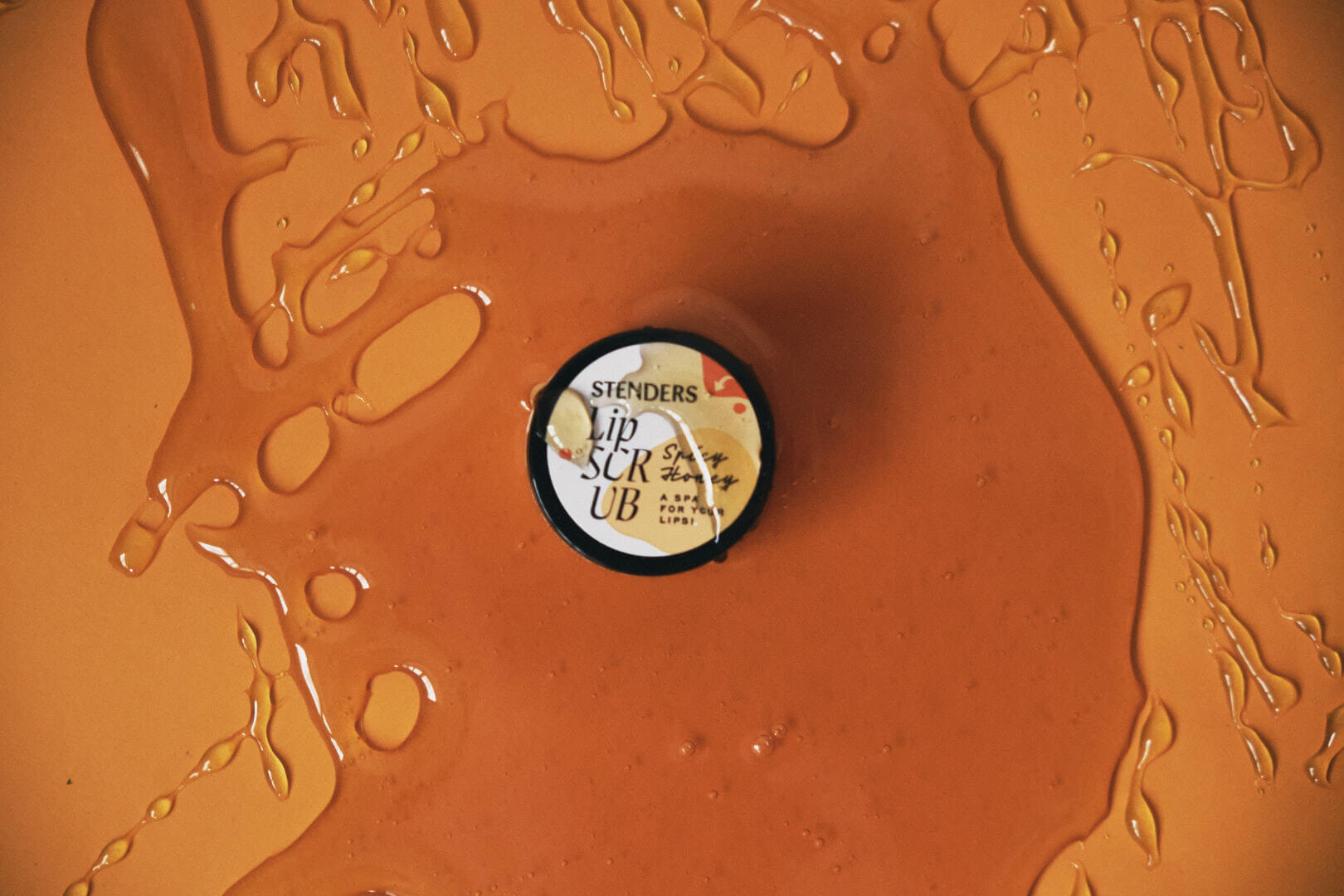 Lip scrub "Lemon Ice Cream"
Inspired by the aroma of the lip scrub, we made a lemon tart at home, which will be perfect for this weekend as well! A real springtime product that is easy to carry around in your purse to avoid dry lips. Remember that the skin of your lips is very delicate, so use a small amount of the product, gently rub it in and then wipe thoroughly. In addition, use a lip balm to moisturize the skin. I recommend using the lip scrub once a week.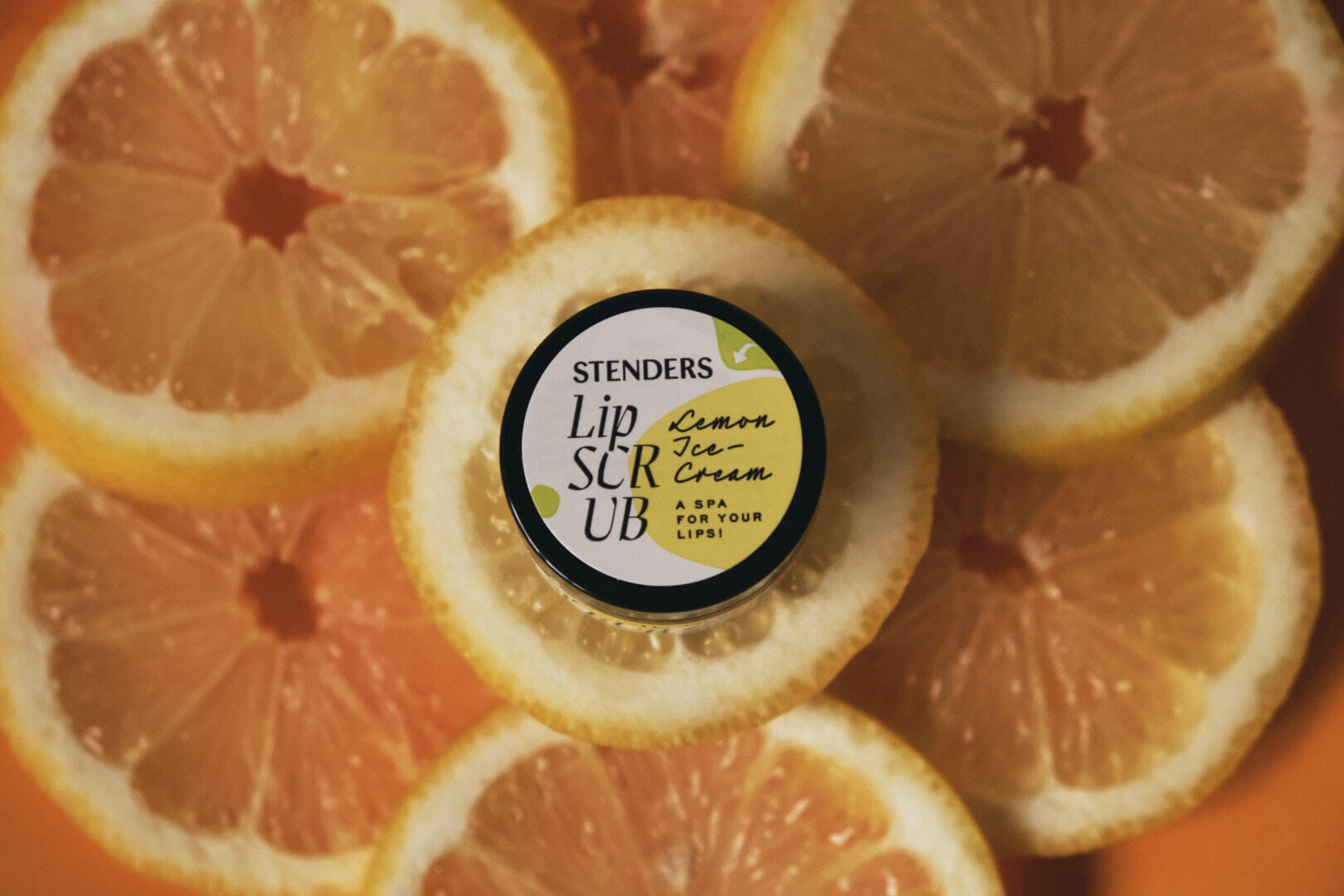 Lip scrub "Wild Rose"
This scrub is enriched with a mysterious and magical scent! Did you know that rose essential oil is one of the most valuable and expensive oils in the world? It's only logical. To produce 1 litre of rose essential oil, you need almost 4,000 kg of rose flowers. Rose essential oil plays an important role in medicine because it cleanses, disinfects and soothes irritated skin, which will be a great choice for taking care of sensitive lips.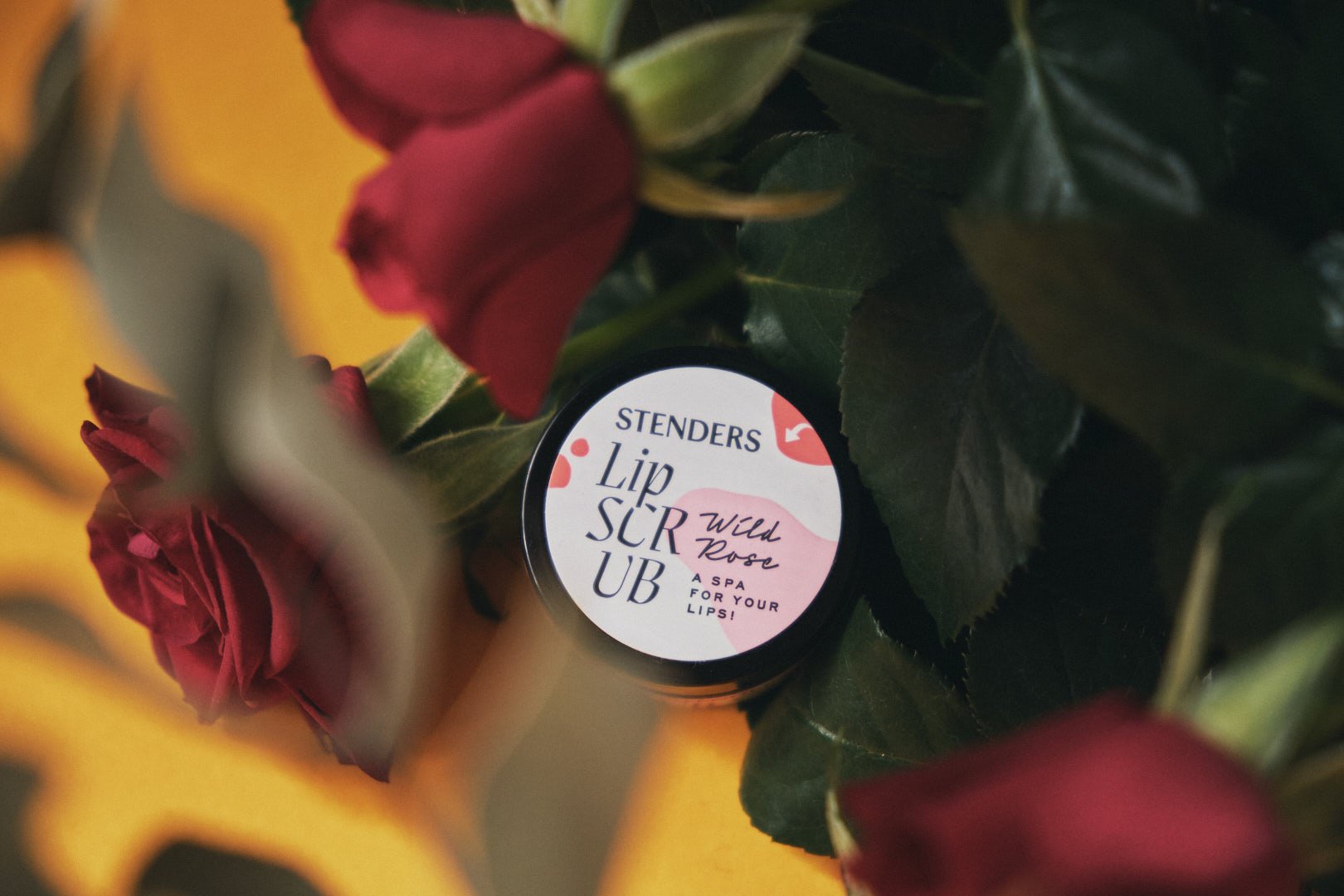 Lip scrub "Sweet Strawberry"
Is there anything that brings more joy than the tempting strawberry aroma? This lip scrub has a sweet scent that will take good care of your lips and nourish them removing dead and excess skin cells. When we can travel again, I strongly recommend taking this product with you. After long flights, apart from dry and tired facial skin, I often get dry and sore lips as well. Scrubs will help quickly and effectively!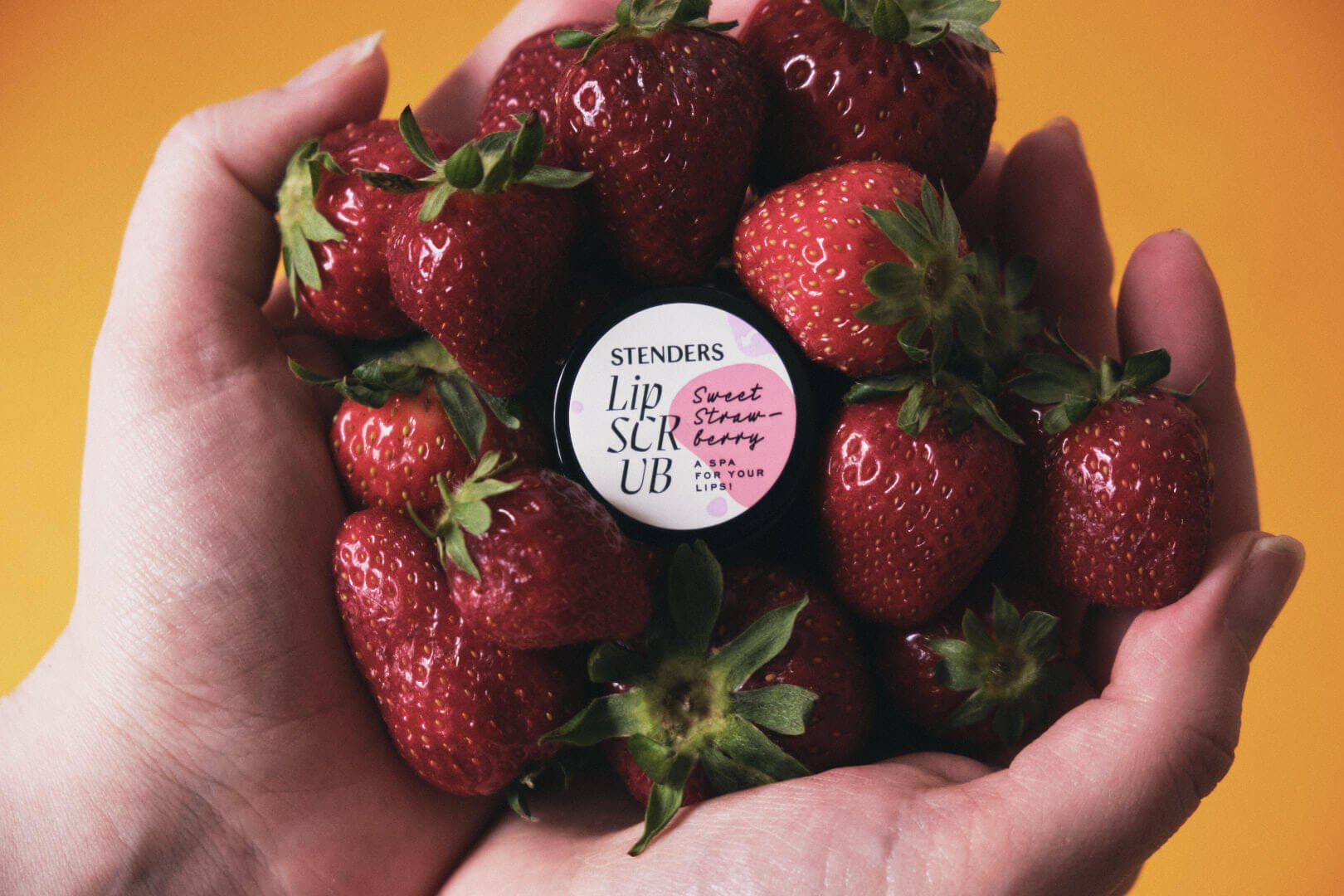 Which fruit or berry will you choose to surprise your lips? Maybe a mango, a strawberry or a lemon? But maybe one of each? While preparing for the warm summer weather, don't forget about the delicate skin of your lips – they will appreciate that!
Written by: Kristīne Šeiko
« Back
---