Ritual for a perfect silhouette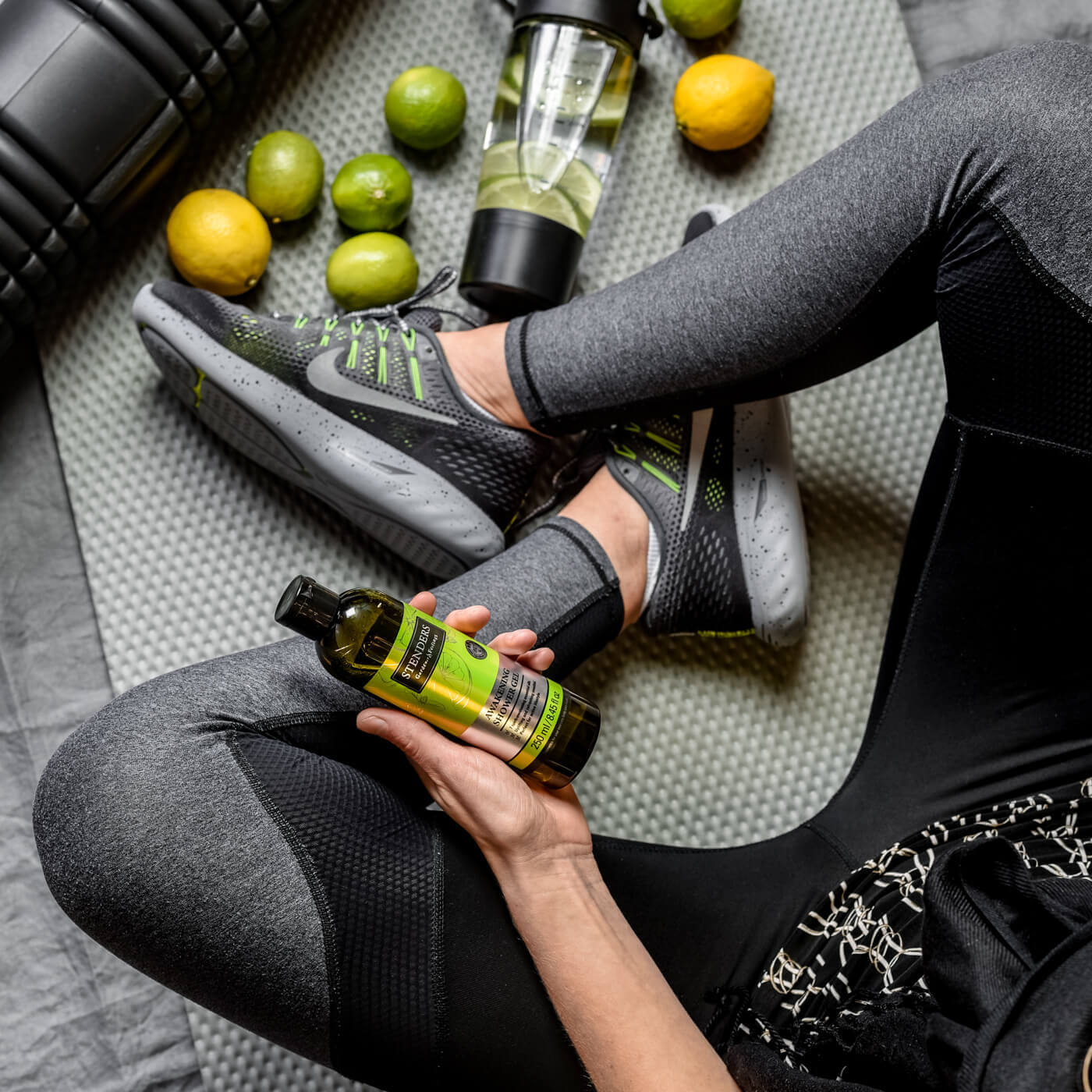 Boost your body and mind with beauty innovations and the best of nature's ingredients in our awarded firming body treatments. The firming and rejuvenating formulas combined with active and healthy lifestyle will work wonders in making you look and feel your absolute best.
In order to achieve noticeable improvements in skin firmness and appearance and be able to appreciate the effect of the silhouette beautifying products, combine the firming body treatments in an expert-advised ritual and use for consecutive 14 days, preferably 1 month..
STEP 1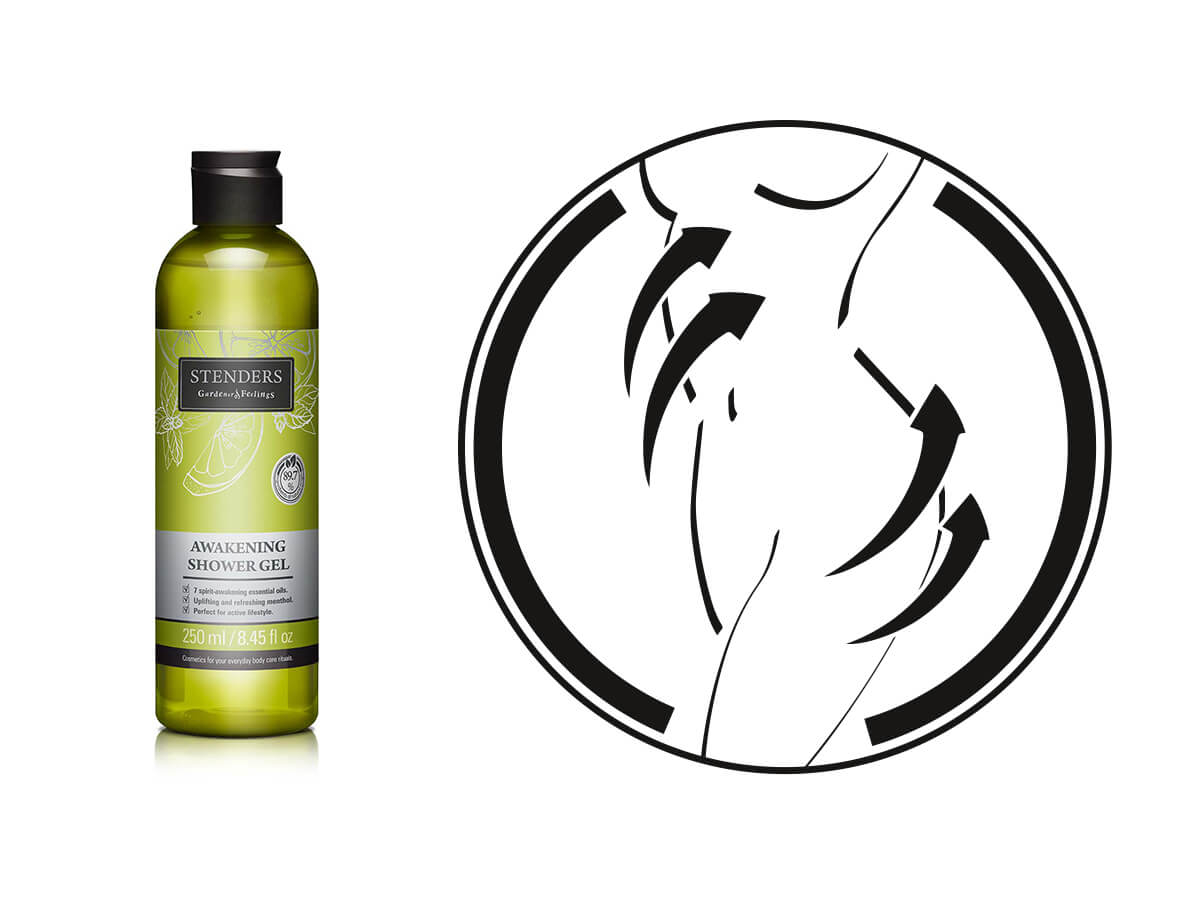 Tone up & refresh
Freshen up your everyday shower routine with the deliciously scented Awakening Shower Gel fortified with 7 essential oils to reawaken your senses, lactic acid to stimulate cell renewal processes and menthol crystals for a lasting feeling of freshness.
STEP 2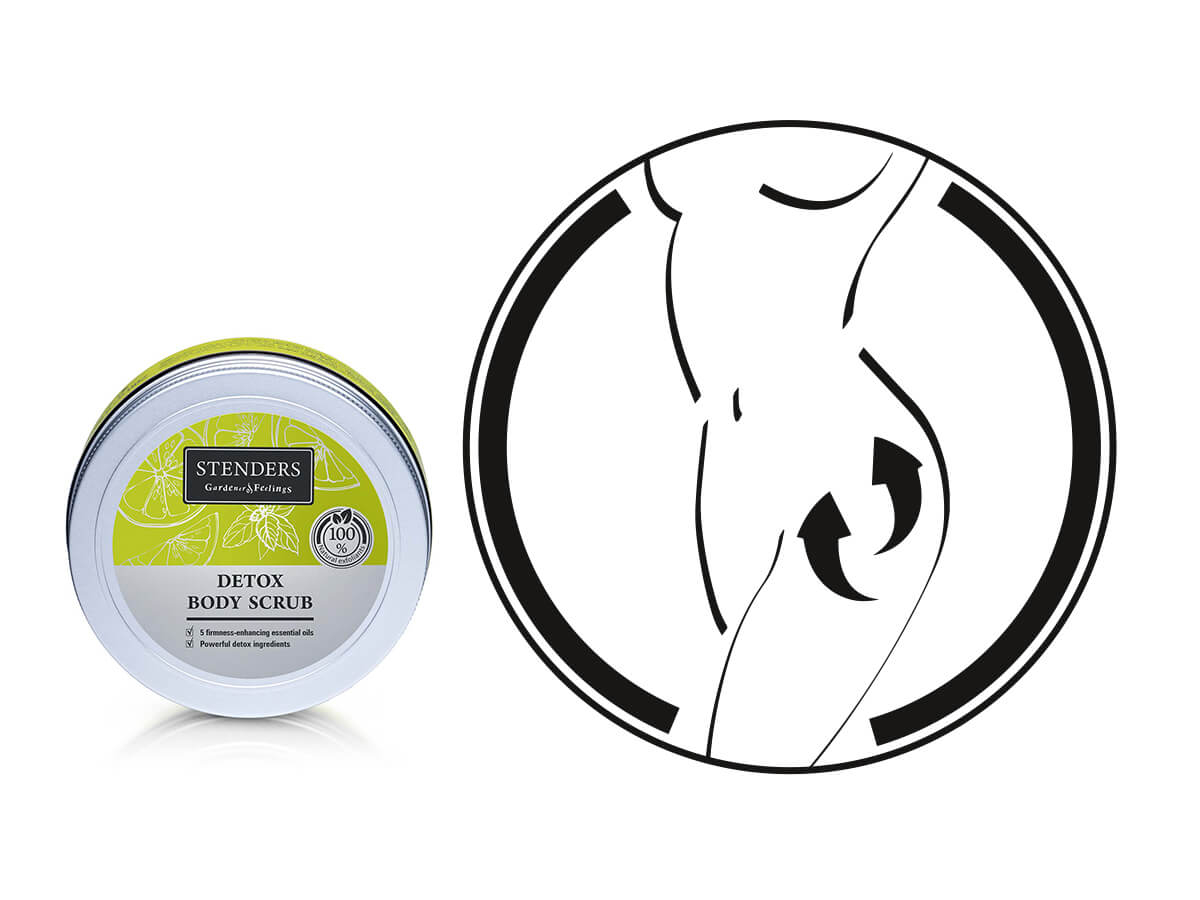 Renew & refine
Use the deeply cleansing DETOX Body Scrub to smooth, revive and prepare your skin for following hydration.
Perform a body peeling treatment at least once or twice a week. Exfoliating is most effective when done after a bath, hot shower or sauna. Apply the product to warm, damp skin which has been cleansed beforehand using a shower gel.
Start from the most remote parts of your body and perform massaging movements moving towards the centre of the body – from ankles to your hips and thighs, from your fingertips upwards your arms and in clockwise circular motion on your tummy. Massage the product all over the body in gentle circular motion. Avoid rubbing and stretching your skin.
The duration of the peeling procedure may be tailored to individual needs. For more intensive effect we recommend devoting 3-5 minutes to massaging each area, paying special attention to the concern areas – hips, thighs, stomach, as well as those drier, rougher parts like elbows, knees, heels.
After peeling, rinse well under warm water.
STEP 3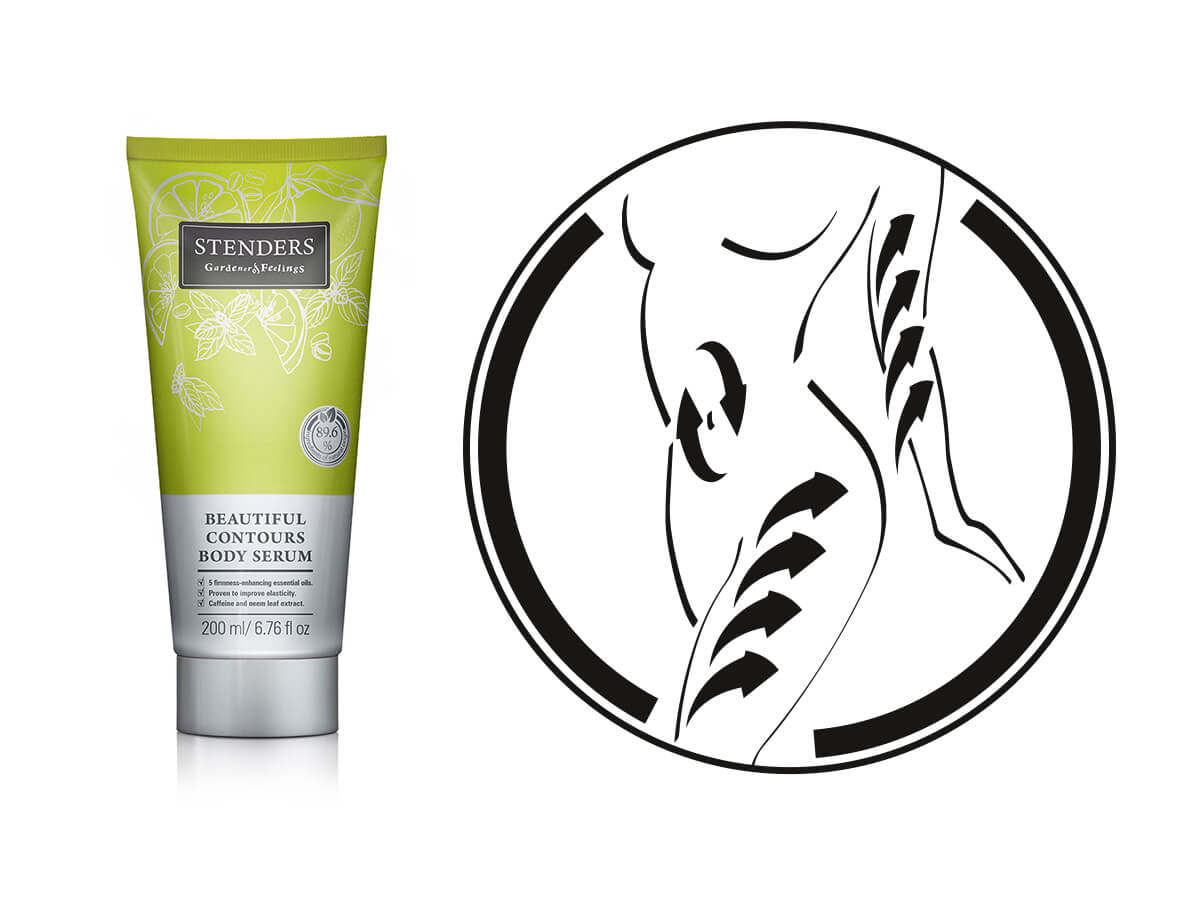 Firm-up & beautify
Apply the deeply moisturising Beautiful Contours Body Serum all over your body to moisturise skin, improve elasticity, tone and redefine your silhouette.
Use the serum 1-2 times a day, in the morning and/ or evening after a shower. For maximum effectiveness, we recommend applying the serum right after contrast shower, rubbing your body with a dry towel or using a body peeling treatment all of which activate blood circulation.
Apply the product all over the body starting from your legs moving upwards from the ankles, from the tips of your fingers upwards your arms and in clockwise motion on your tummy. Gently rub the serum into the skin until fully absorbed.
Choose the serum for your daily body care needs after completing a course of anti-cellulite treatments (for instance, using our Anti-Cellulite Massage Oil) in order to maintain the achieved results and improvements in skin firmness.
STEP 4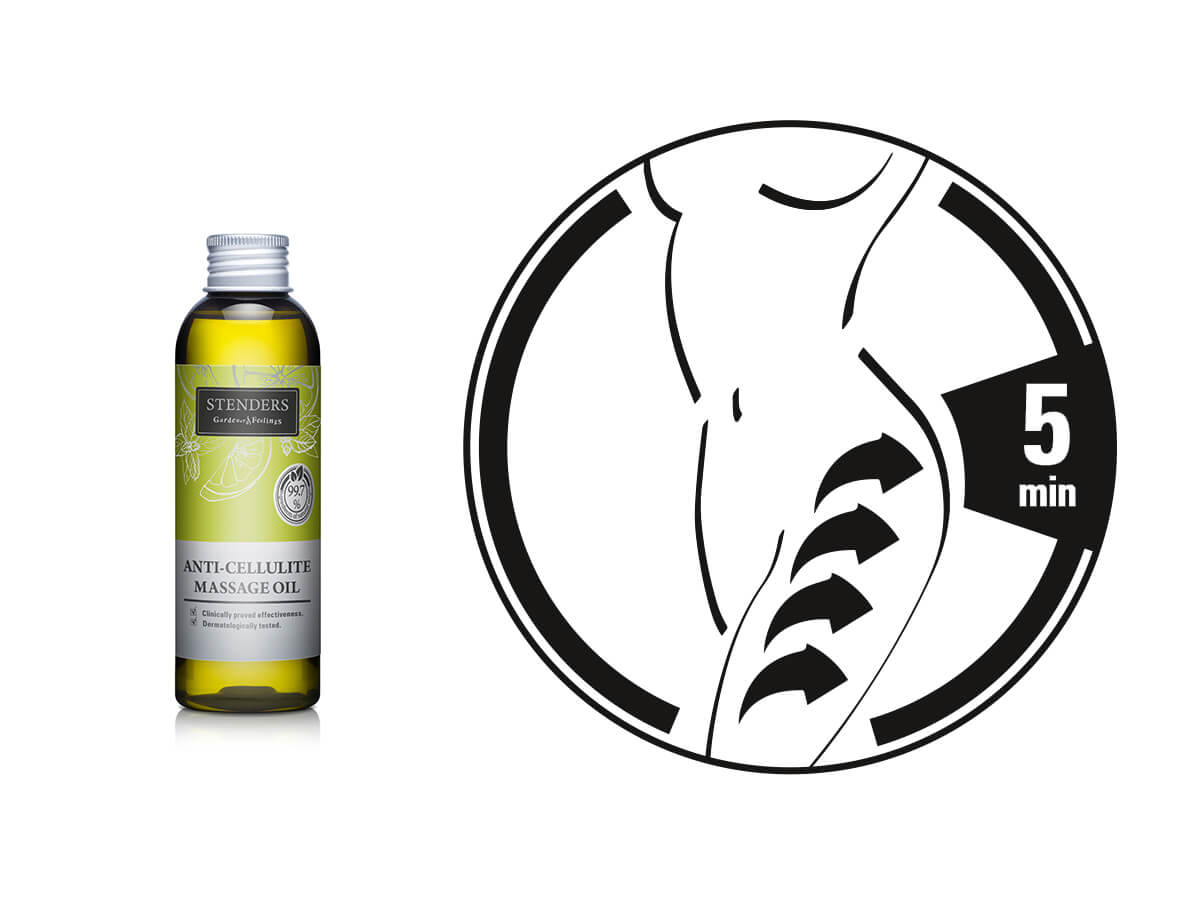 Target & improve
Perform a regular and intensive massage of your concern area using the Anti-Cellulite Massage Oil, which helps prevent and visibly reduce the appearance of orange-peel skin, improves elasticity and gives you firmer, smoother skin and a sleeker silhouette.
Use the Anti-Cellulite Massage Oil 1-2 times a day, both in the morning and evening after a warm shower, body peeling treatment or a sauna – application onto warm or even hot skin promotes better absorption and deeper effectiveness of the product.
Apply the oil to thoroughly cleansed, warm skin massaging the cellulite-prone areas, hips and thighs, moving upwards from the knees with intense circular movements. Massage each of the concern areas for at least 5 minutes or until the oil is fully absorbed.
For noticeable improvements in skin appearance we recommend using the oil for 14-30 consecutive days. For better results, apply the oil using anti-cellulite massage movements and make use of STENDERS massage accessories
STEP 5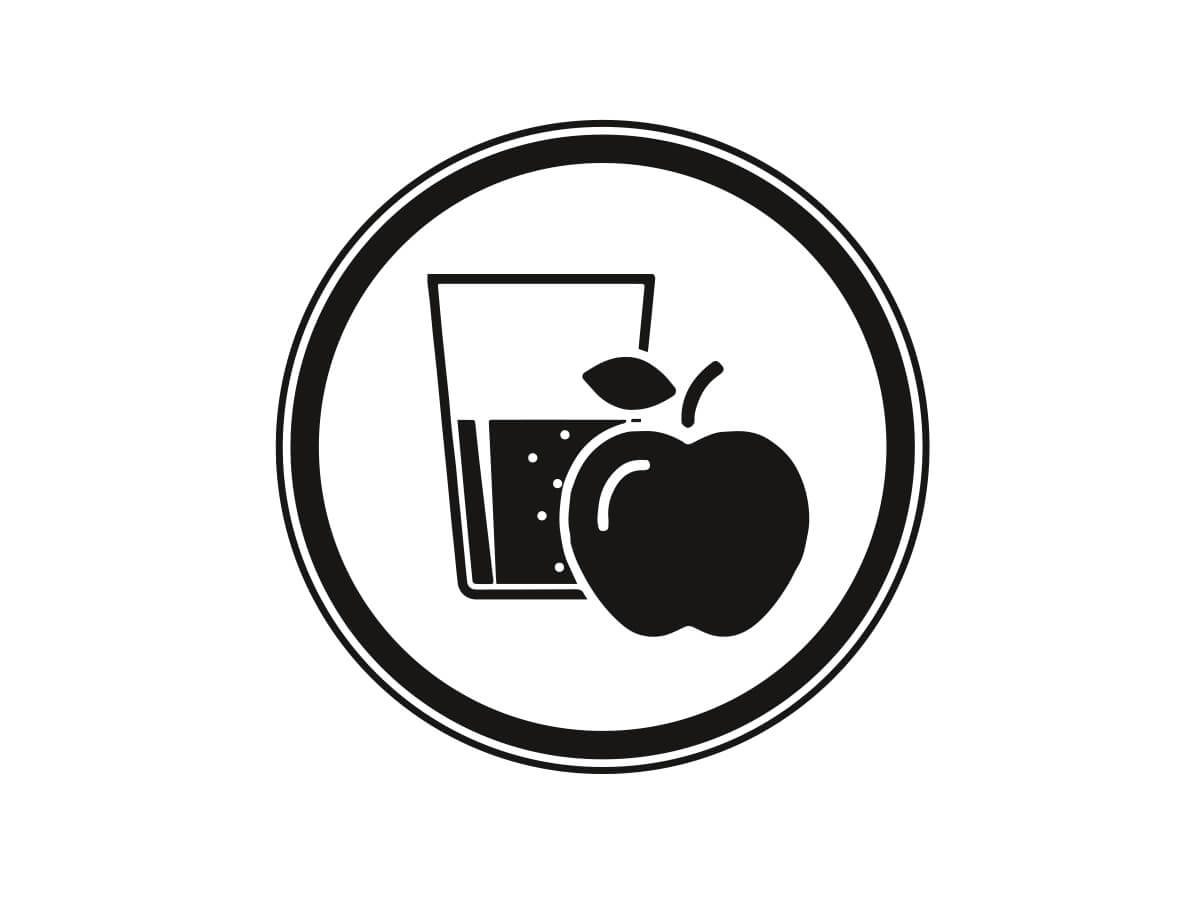 Eat healthy & be active
Combine this treatment routine with healthy daily diet and drink plenty of water. Remember to be active – run, go ty gym, cycle, take walks or simply use stairs instead of an elevator.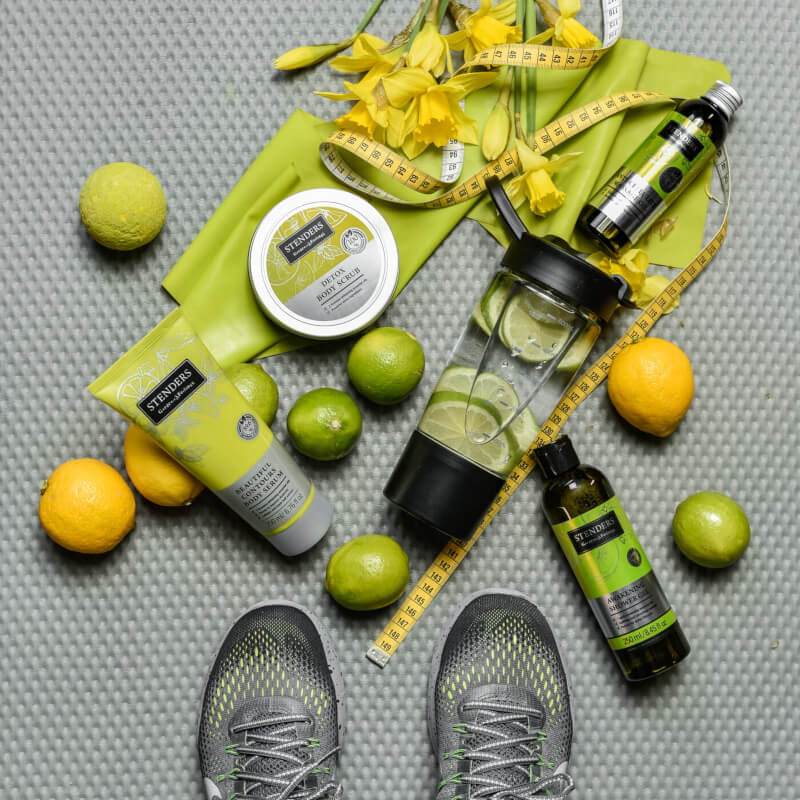 Reach your beauty gaols!
« Back
---