Pamper yourself in cold season
The time runs fast! Autumn is in its final days, which often means that we feel tired and longing for the sun, we want to spend our evenings wrapped in the plaid with a mug of hot ginger tea in one's hands. It must be admitted that at the end of the year we have less energy left, which can be explained by the fact that our reserves have been spent on the work diligently done, delivered projects and new ideas. Quite familiar situation, isn't it? I always remind my relatives and friends that this is the time when we must take special care of ourselves, which also means a bit more pampering. What do You think can brighten up this dark season? I would say, You need to bring into play the nature's gifts and a little glow...
CRANBERRY
I believe, that cranberries are one of our country treasures, which not only perfectly strengthens the immune system, but is a valuable ingredient of beauty aids likewise. Cranberries can do a lot while caring for skin, as they nourishe, cleanse, tone, and even heal the skin. Cosmetics containing cranberries are especially useful for those whose skin feels tired, has noticeable pigmentation, as well as acne. Cranberries are rich in antioxidants that promote cell regeneration, fight free radicals and smooth wrinkles and roughness, giving the skin a healthy look and natural radiance. The acid found in cranberries is valuable just as much, as it penetrates deep into the skin, cleanses it from dirt, dead cells and stimulates microcirculation, thus improving skin texture and appearance. To take care of the skin of a body, we recommend You to choose a shower gel with a cranberry extract, which will help You to cleanse and tone Your skin, or a shower souffle, which will provide a pleasant massage effect, as it contains sugar scrub particles and real strawberry seeds. As a final step in Your skin care ritual, select a nourishing cranberry cream that strengthens, regenerates, and protects Your skin in the cold winter season.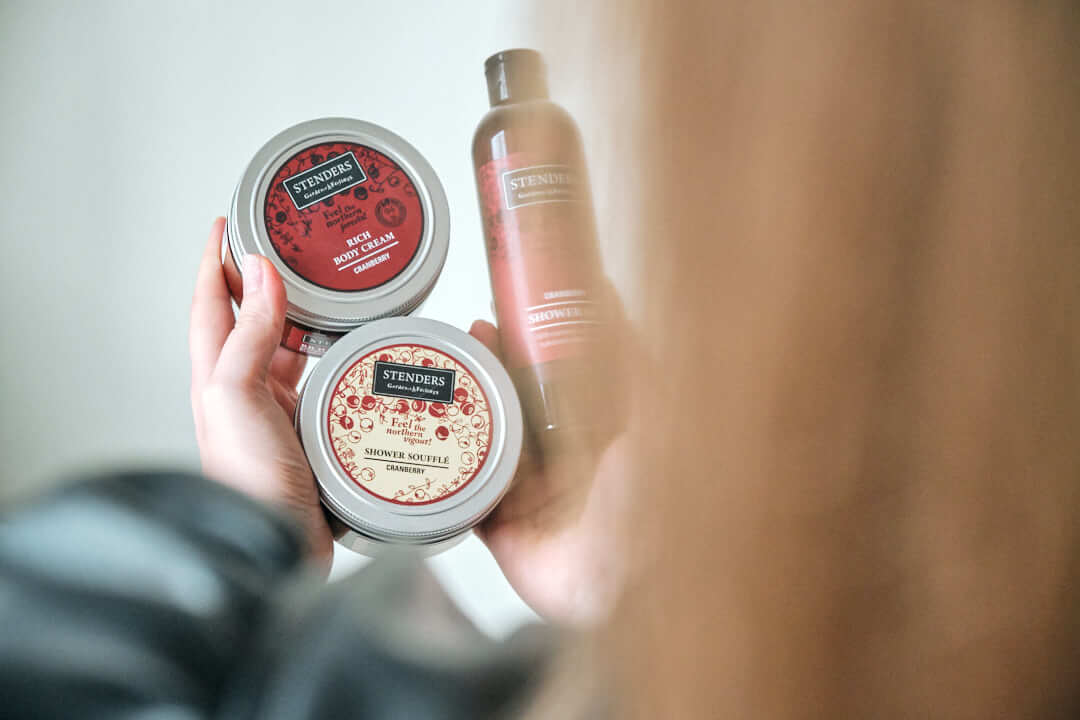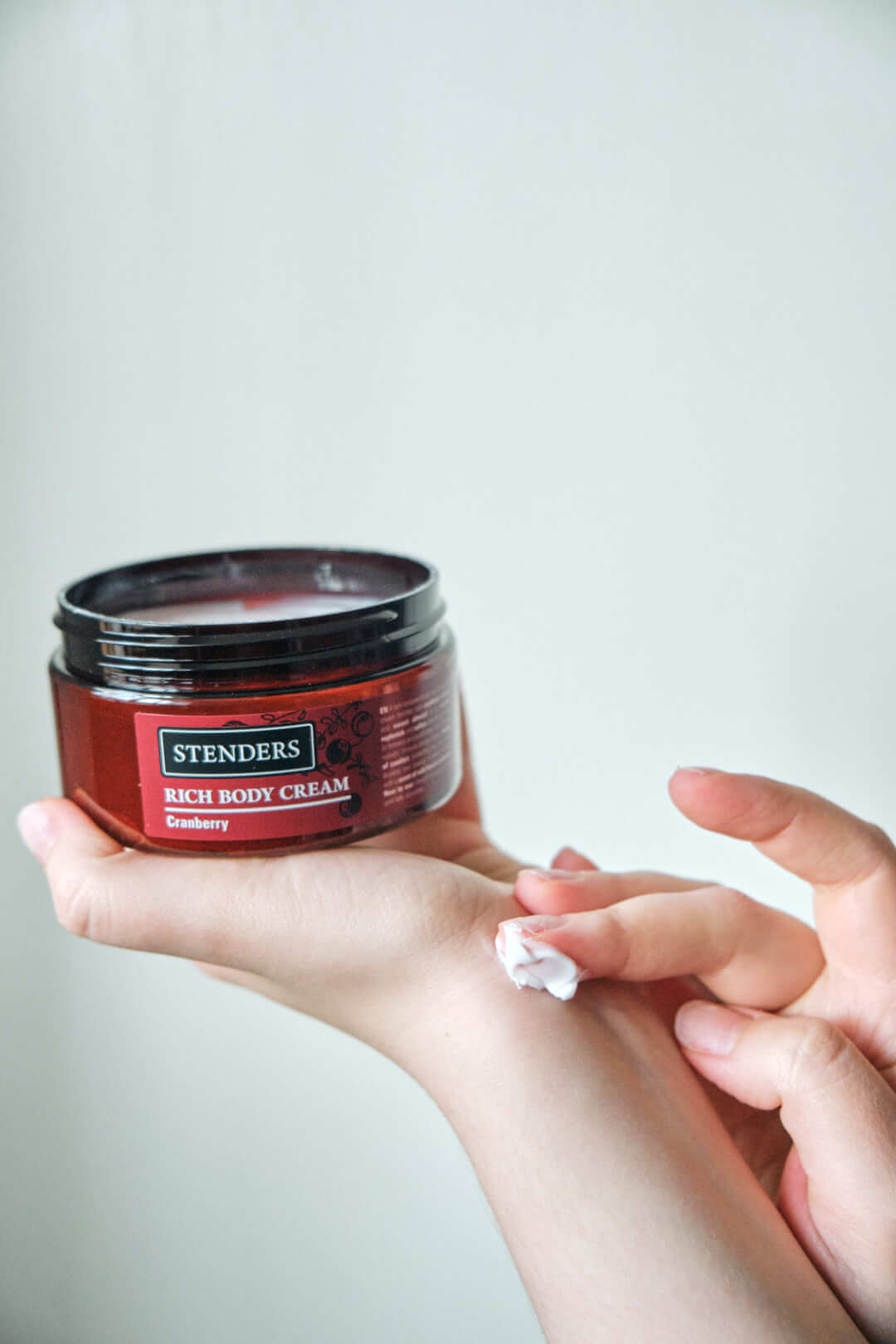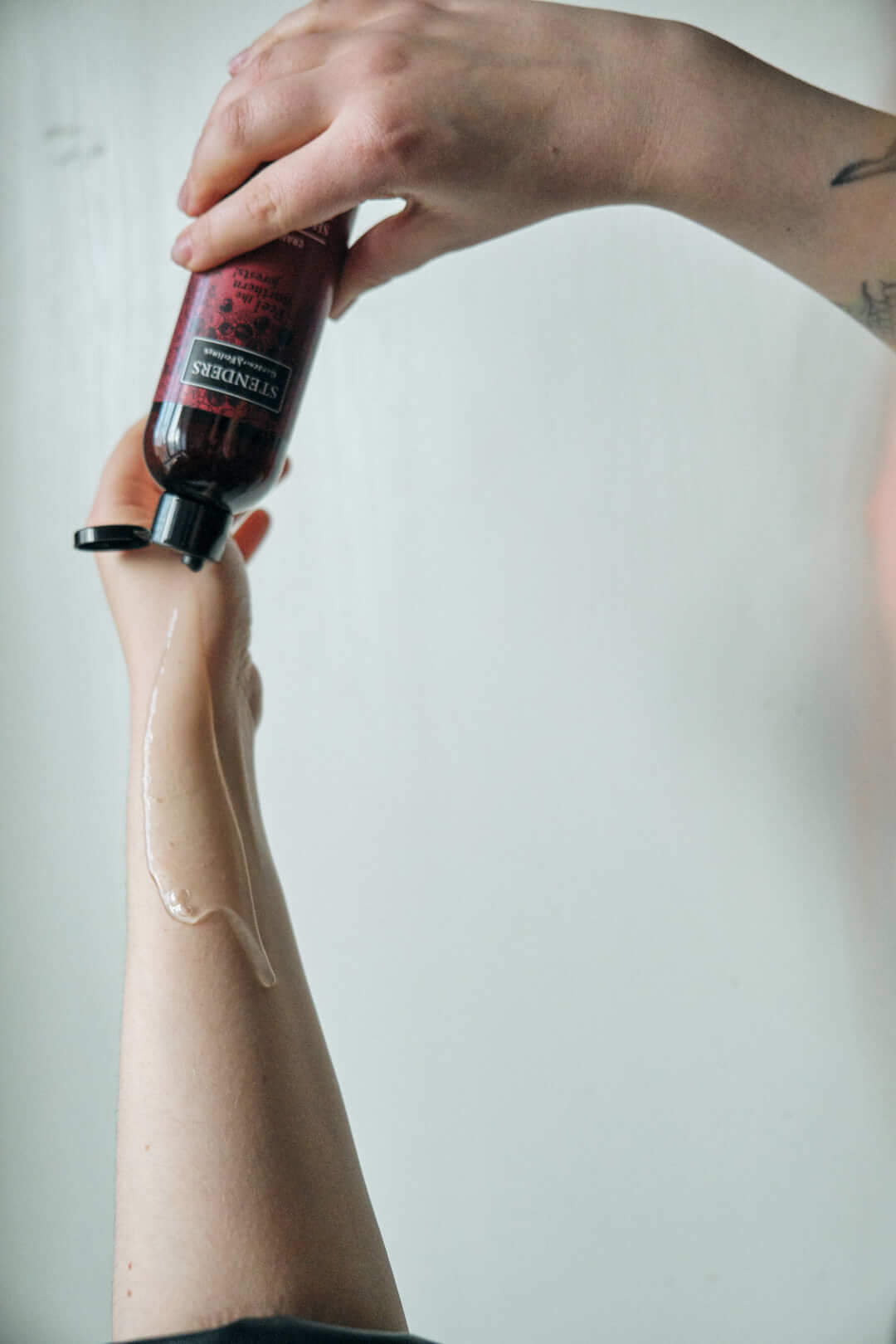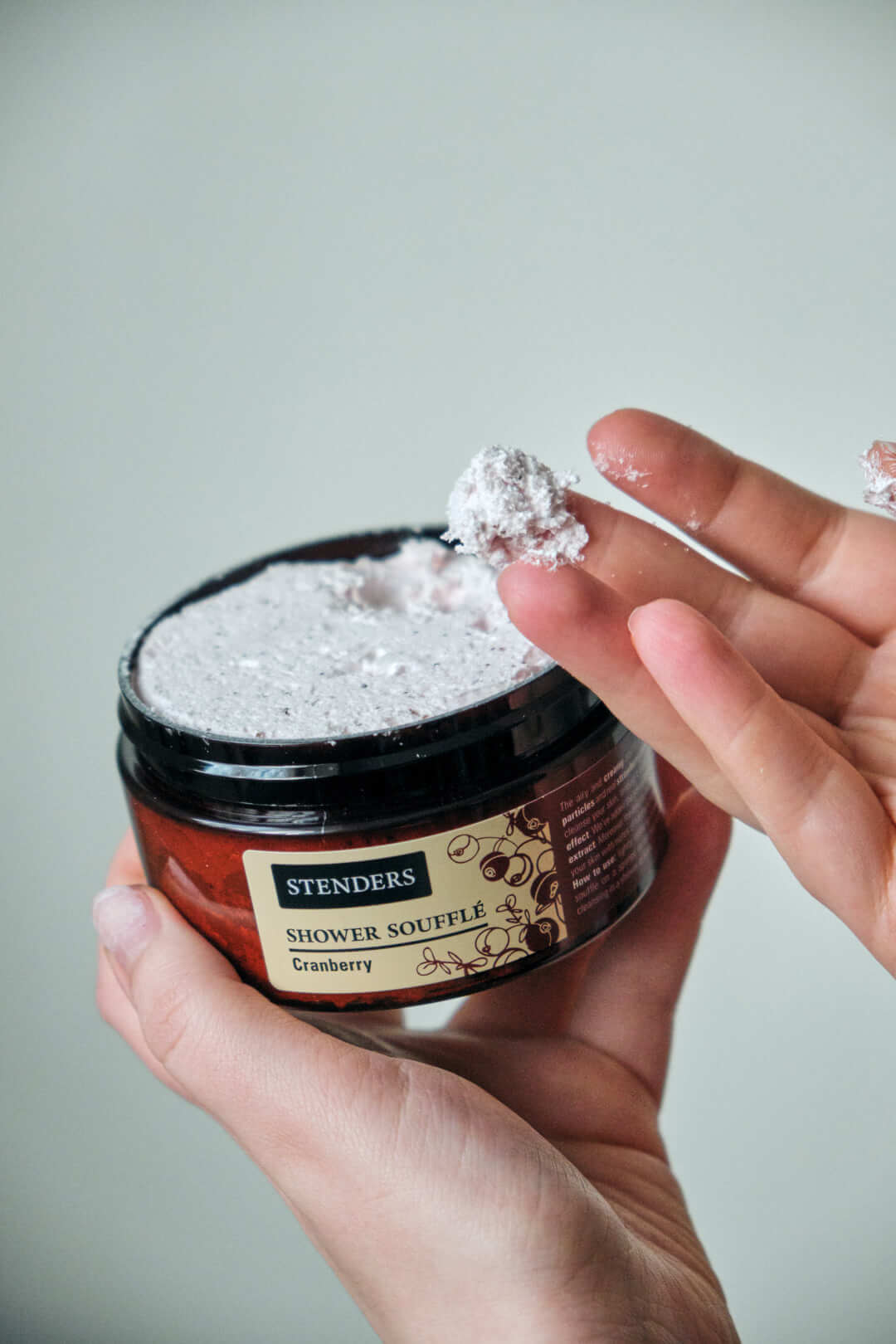 GOLD
The cold winter months are a real disaster for the skin of my hands, so I want to remind that You should not forget to take care about it! Ladies always like shiny things, so I suggest choosing a refined and fragrant hand cream with 24 carat colloidal gold. Just in case You didn't know it, colloidal gold is crushed to particles ranging in size from 1 to 1000 nanometers, resulting in a colloidal solution.
The cream is enriched with shea butter and other valuable ingredients forming a protective layer. By the way, hand cream is quickly absorbed and leaves no greasy marks, so You can safely use it throughout a day. And sparkling gold particles will provide You with an additional holiday spirit.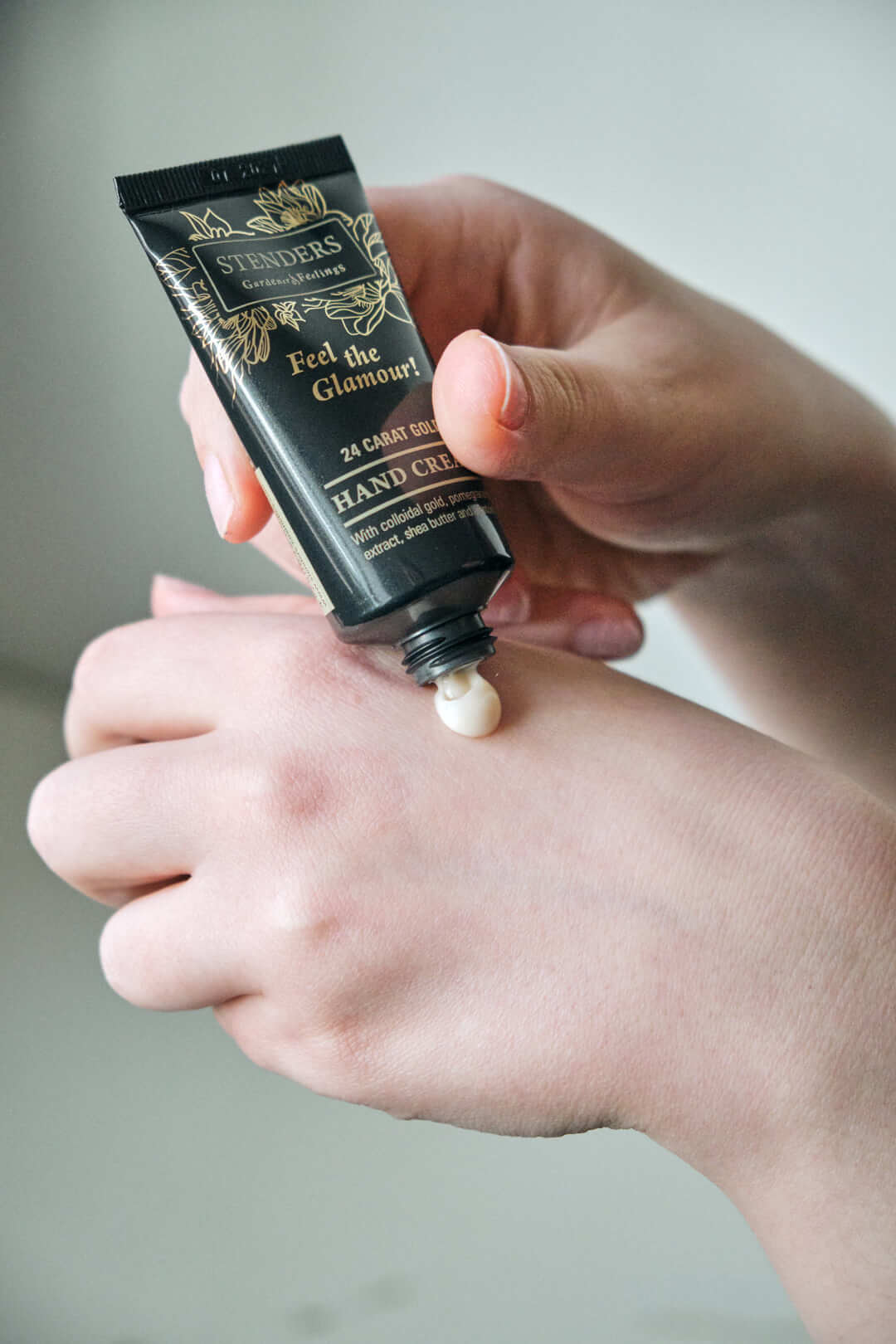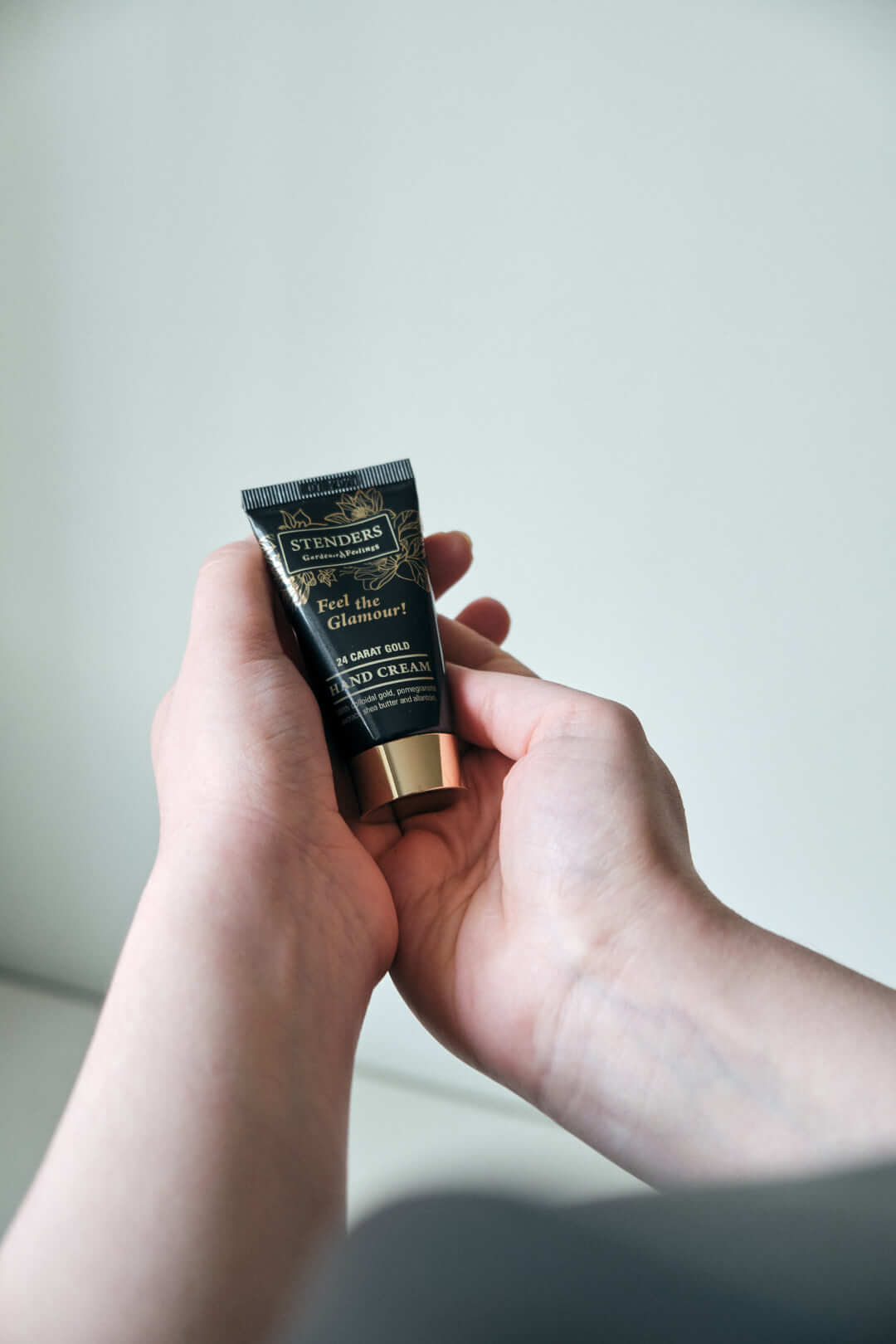 ROYAL JELLY
The skin of the lips is very soft and delicate, and almost everyone has dry and chapped lips during winter season. To avoid this, it is necessary to take care of one's lips as well. Over the years, I have mentioned in many STENDERS blog articles how much I adore the brand line containing the royal jelly. This line also includes balm, which, thanks to carefully selected ingredients, intensively nourishes and moisturizes the lips, and prevents dry feeling. I always carry around the royal jelly balm and do appreciate its warming effect; moreover the balm is thick but does not create an unpleasant and sticky feeling. Let me emphasize as well a delicate fragrance and light shine of the balm that any lady will like. Have You got this lip balm in Your daily makeup bag?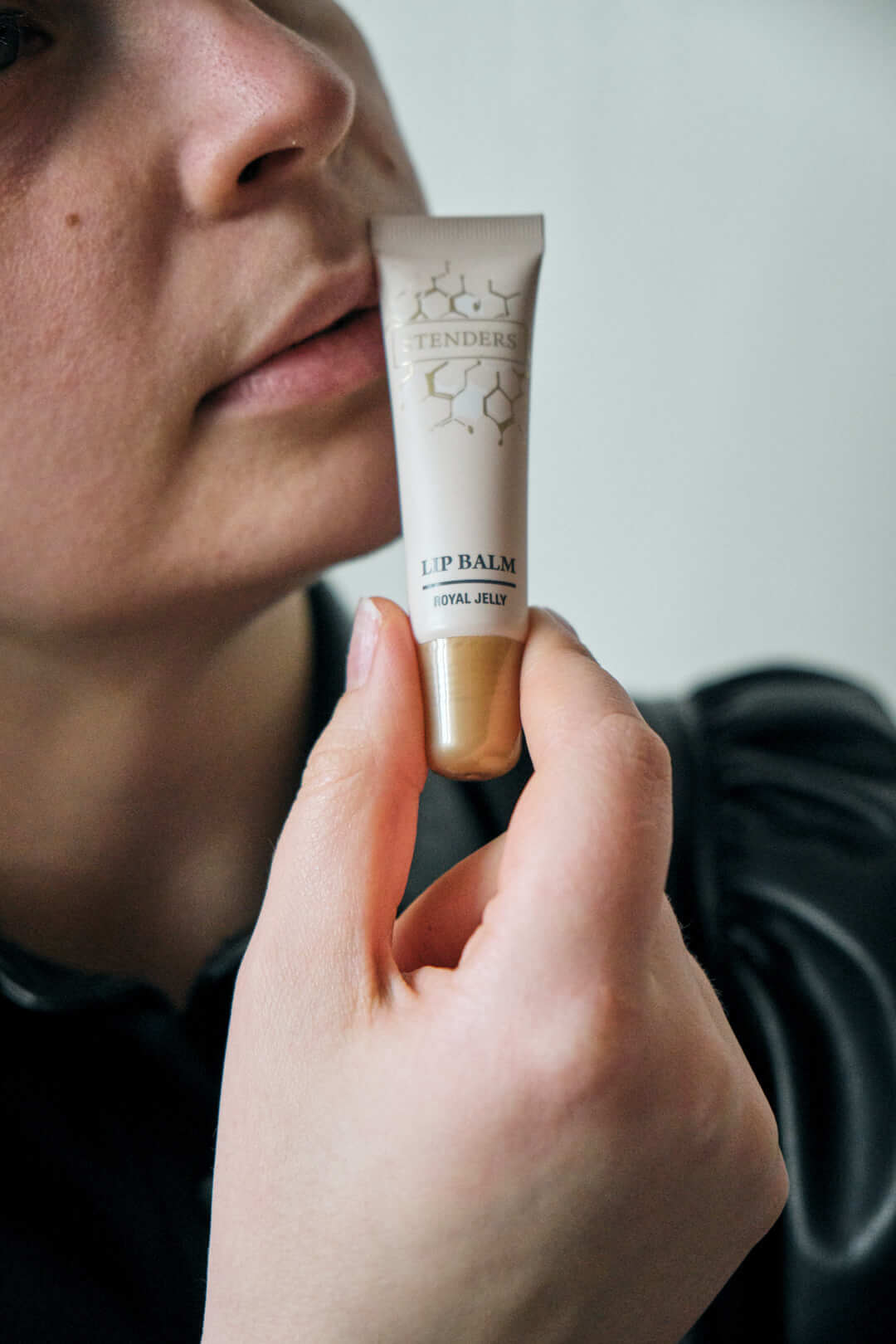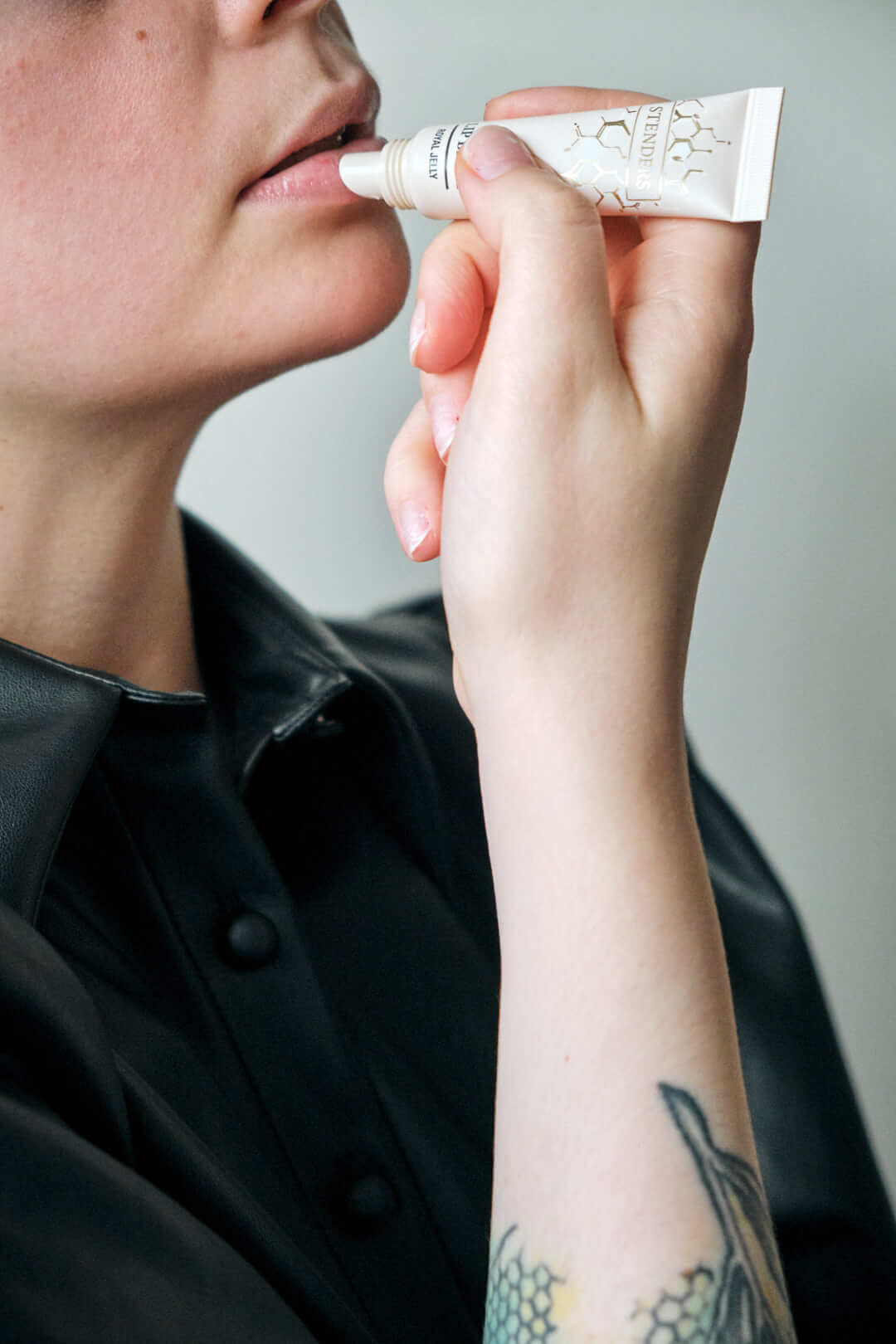 We have entered the magical Christmas time, so I would like to wish You a peaceful anticipation of this Day, remembering to take care not only of Your loved ones, but of Yourself as well!
« Back
---