New summer jelly soaps for tropical bathroom pleasures!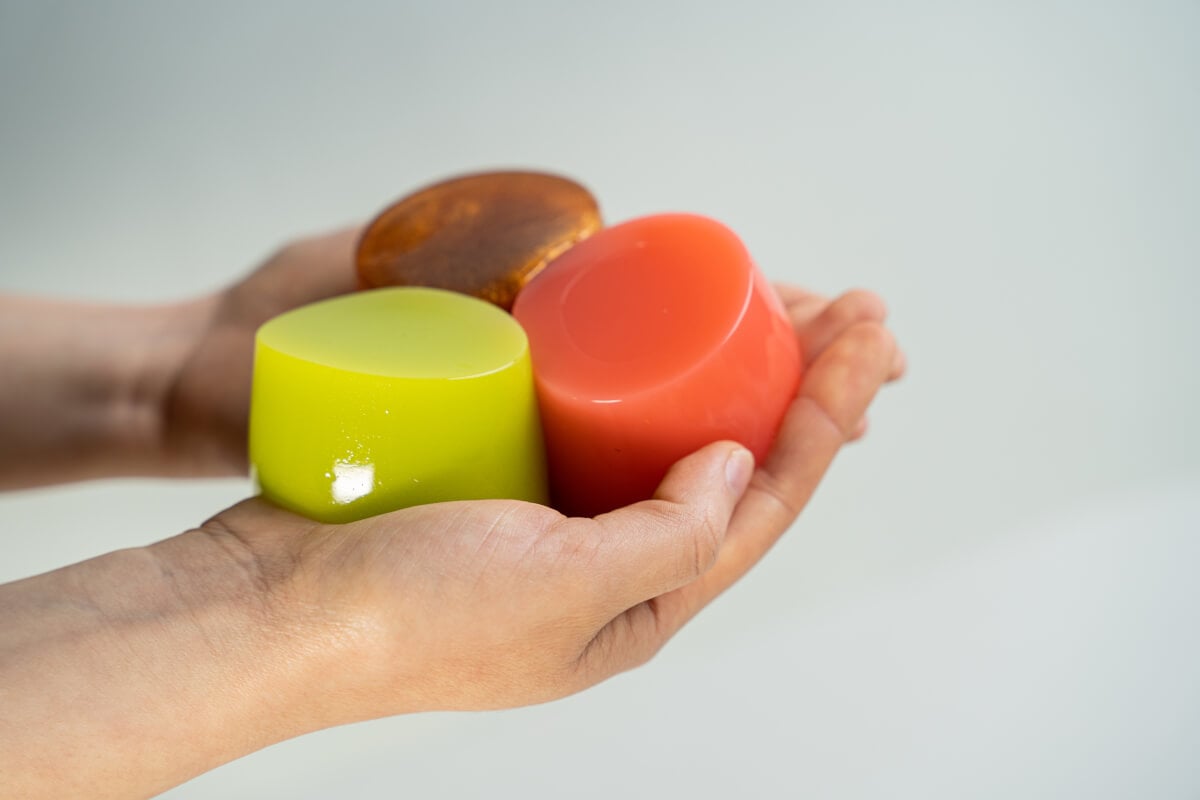 Peek-a-boo? Summer, where are you? What is taking you so long to arrive?
Well, at least we hope that the old saying "All things come to those who wait" is true, and summer is cautiously preparing for a decent heat wave for at least several months. Fortunately, meanwhile, our new jelly soaps offer exotic and intoxicating tropical aromas that you can at least enjoy in your bathroom:
Sweet Caramel.
Crazy Cactus.
Piña Colada.
Blueberry Bubble.
Are you asking – What are jelly soaps? It is an opportunity to enjoy a new, exciting, lively and colourful bathing experience. Jelly soaps have an unusual shape, texture, tempting aroma and they are exciting to use.
Indulge in an adventure of colours and scents with the new STENDERS jelly soaps!
Sweet Caramel – a sinless bathing treat
Playful spirit, tempting caramel scent and radiance for your joy. Sweet caramel jelly soap is enriched with sea algae extract and antioxidant-rich turmeric extract, which helps revive the skin, bringing out its natural glow. Honey adds freshness and a velvety feeling to your skin.
Turn your bathing time into sweet-scented fun time just like in a sweets factory!
Ingredients: sea algae, turmeric, honey.
Recommended: when you are craving something sweet, but are preparing for the summer, and so should avoid real caramel.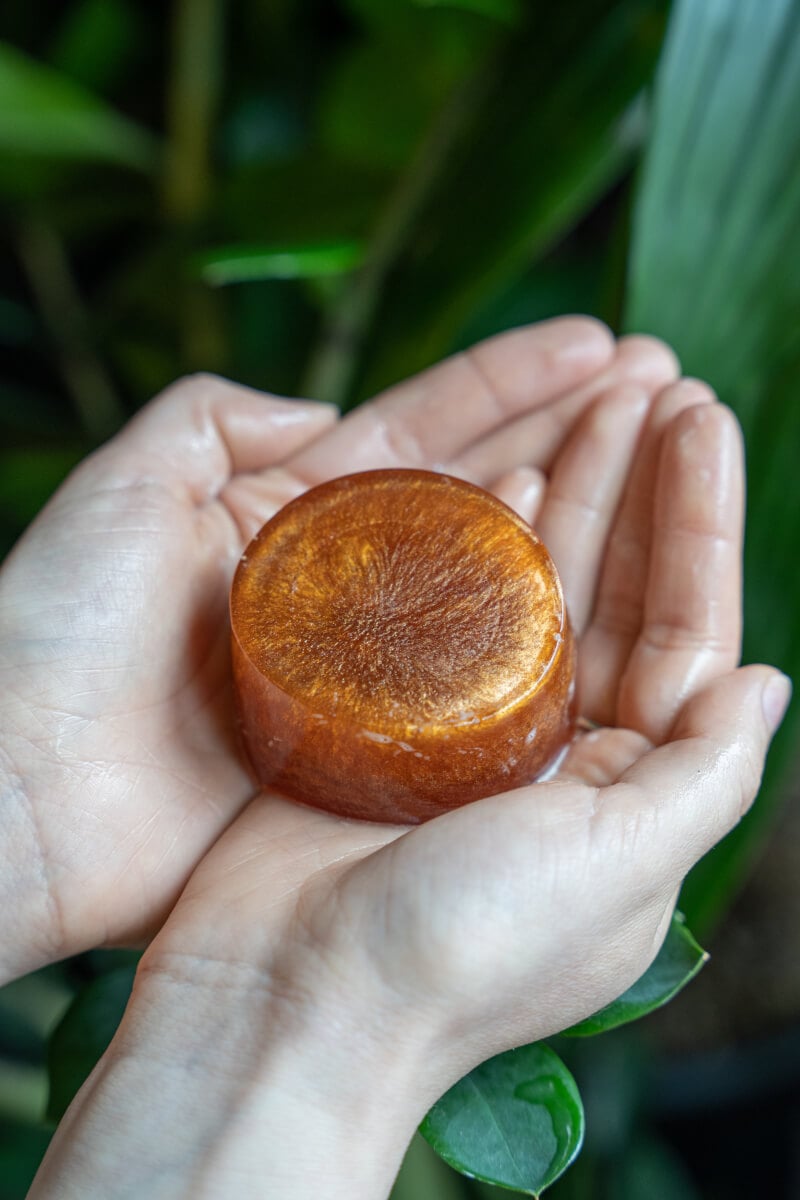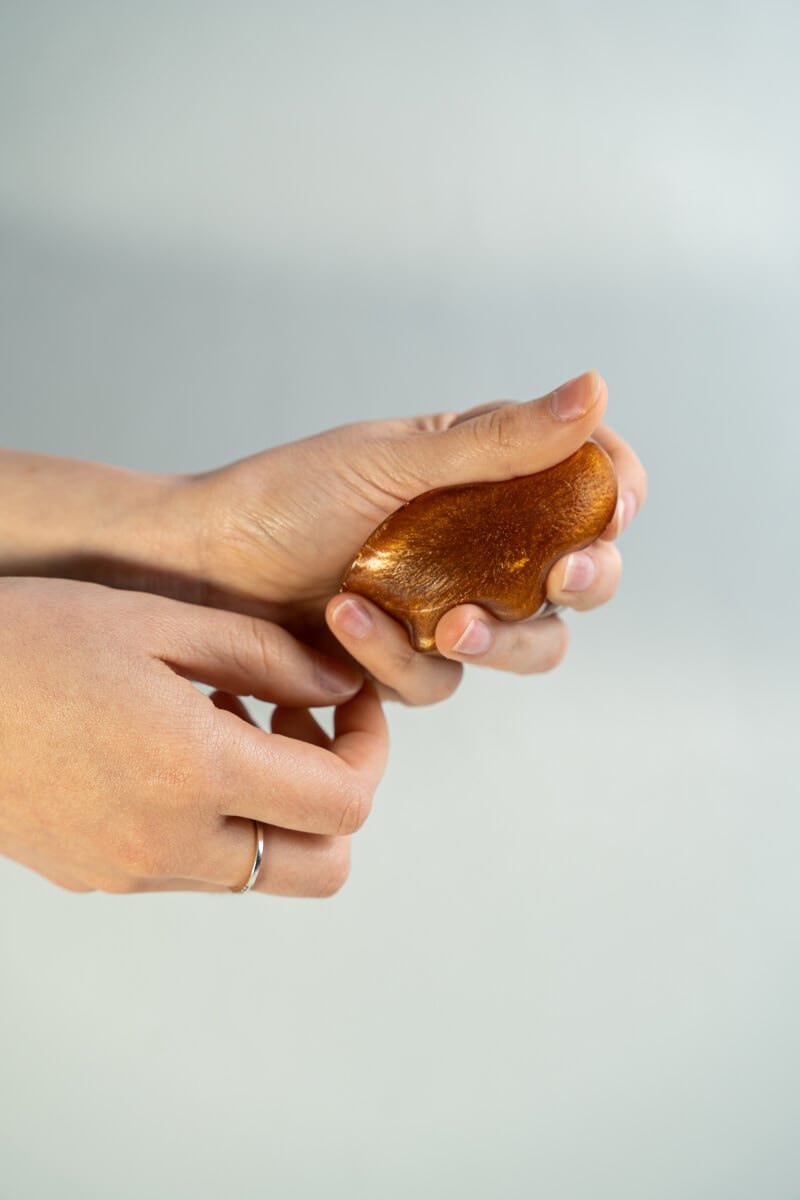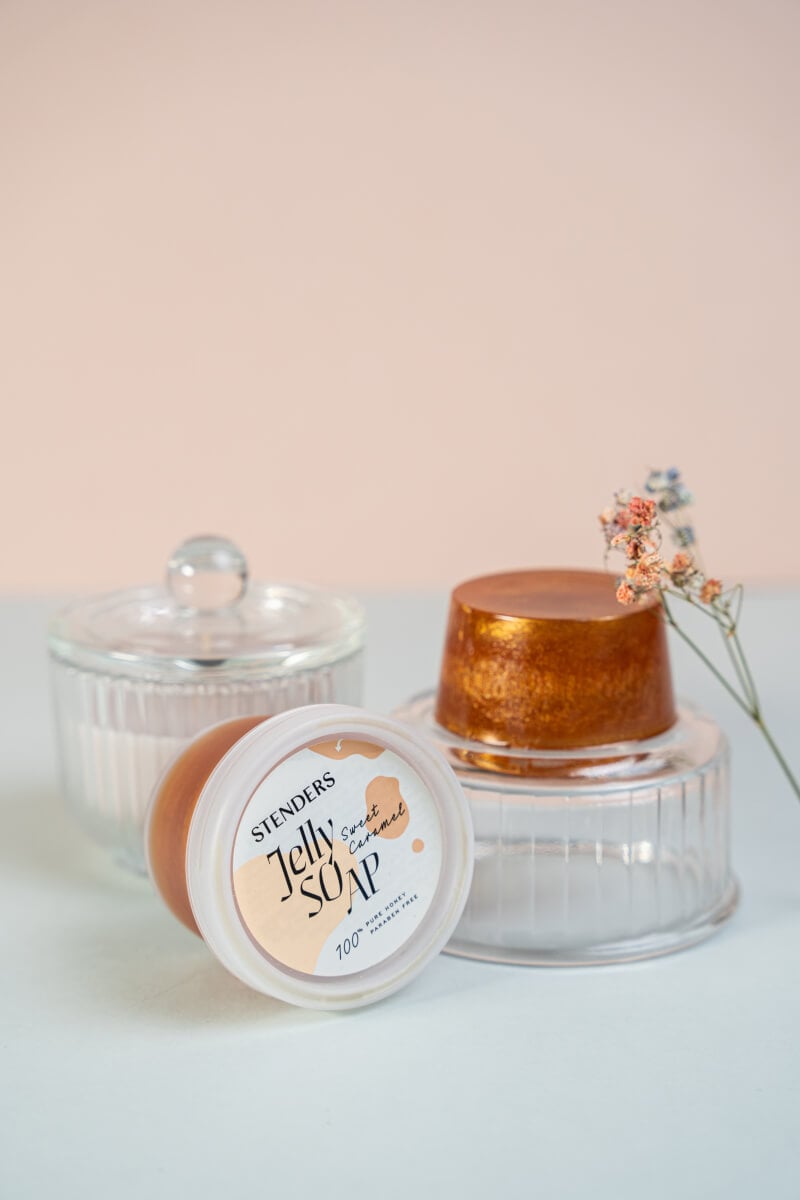 Crazy Cactus – a tropical party every day
Playful spirit and tropical sweet fruit scent for you to enjoy. The crazy cactus is not thorny – on the contrary, it slides across your skin, while the juices of melon and elderberry provide refreshment, reminding one of sunny summer days.
An exciting ritual and tropical island energy right there, in your bathroom!
Ingredients: sea algae, fruit and berry juice, blackcurrant and grape extract.
Recommended: when you tend to dream about tropical islands, but the holiday has not yet arrived.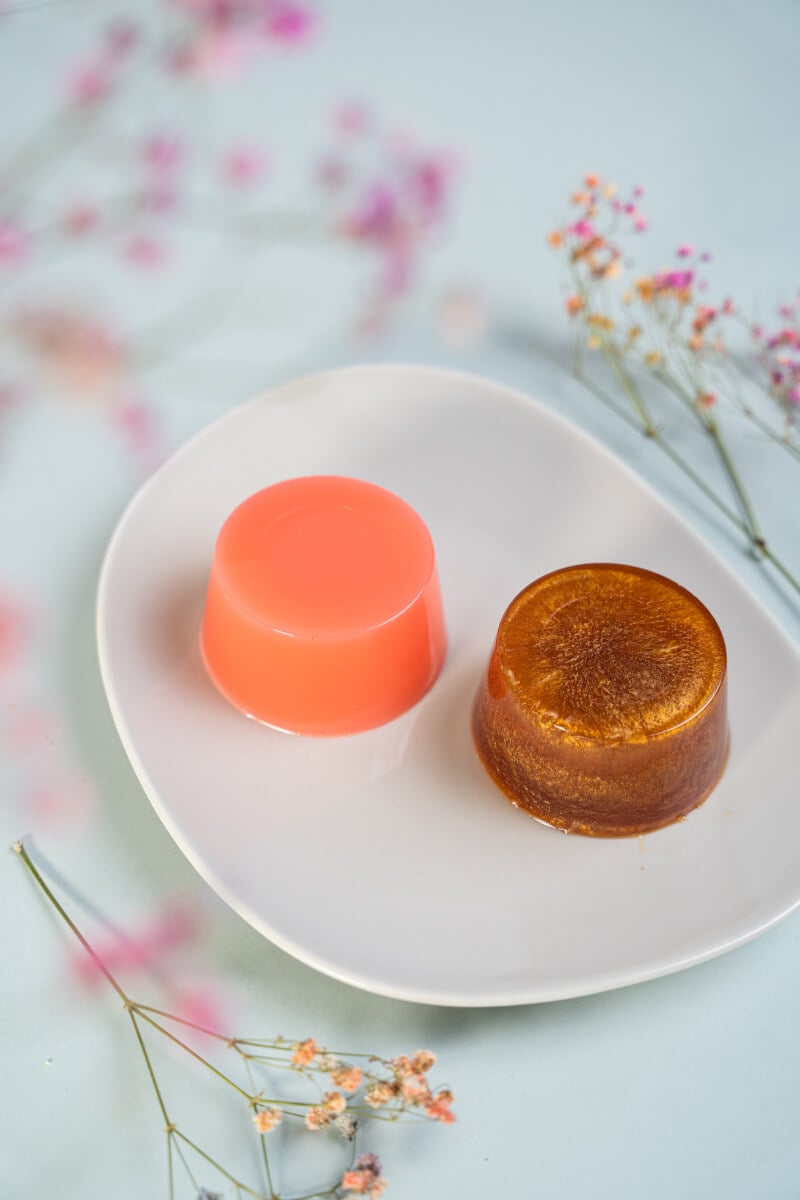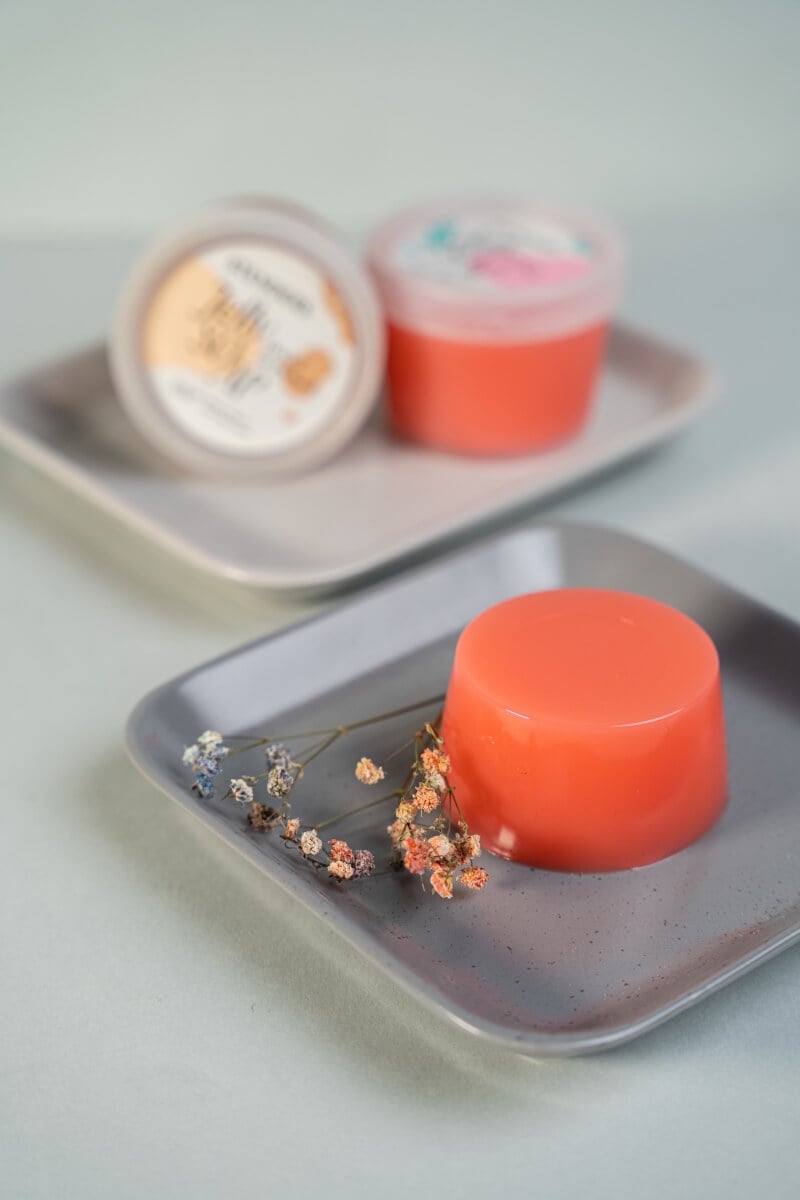 Piña Colada – cheers!
Playful and sweet aroma of tropical fruits. This exotic jelly soap is enriched with banana water, pineapple juice and coconut aroma, which creates a refreshing summer cocktail right on your skin. Is it too hot? Carrot and lime juice balance out this dizzy mix.
Fun and intoxicating sweetness that turns your bathroom rituals into a true party!
Ingredients: sea algae, banana water, tropical fruit juice, cactus and lychee extract.
Recommended: when you tend to dream about partying in Hawaii, but you have to go to work the next day.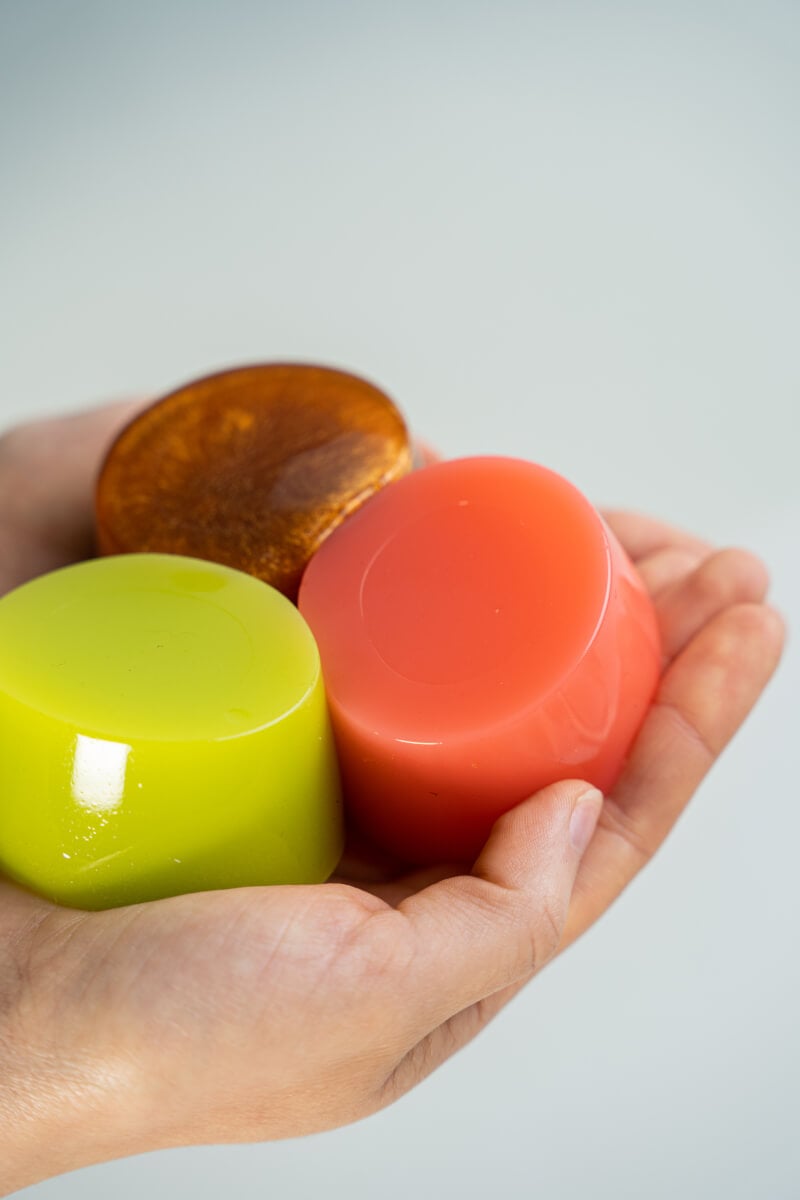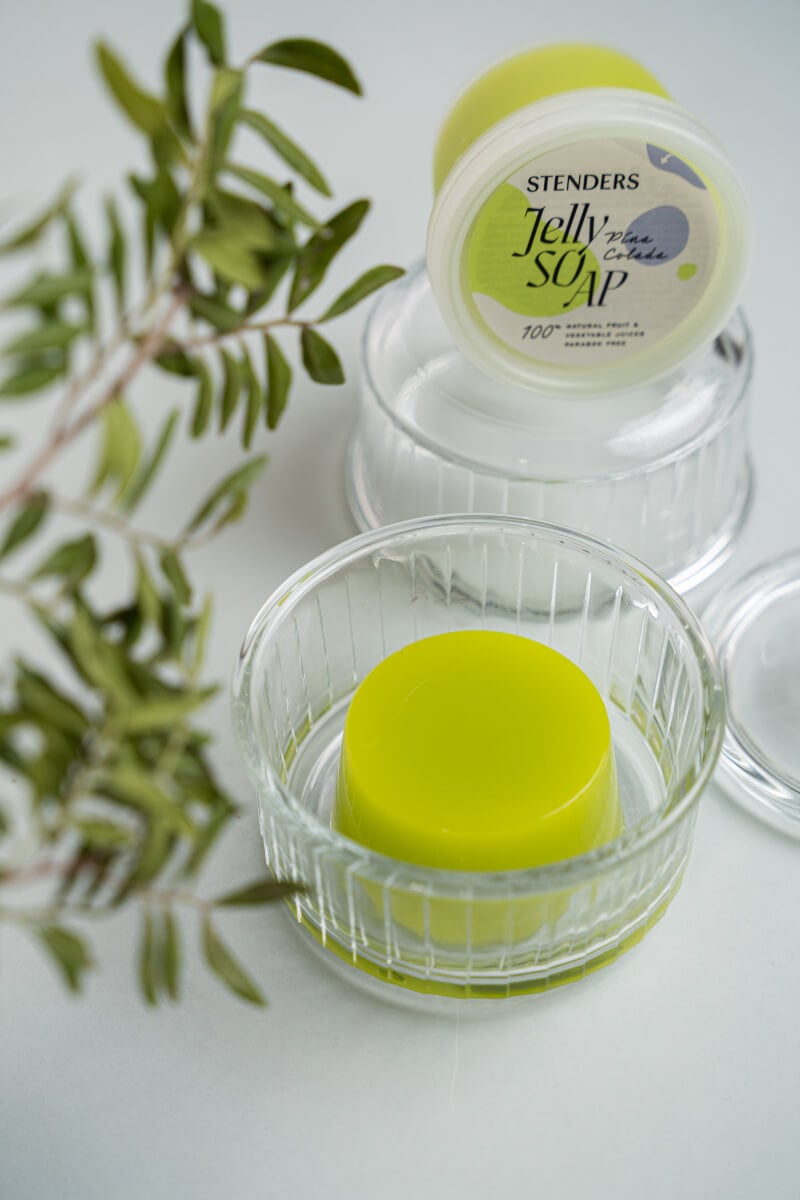 Blueberry Bubble – a delightfully invigorating ritual
Juicy berry aroma and radiance in your bathroom. Blueberry Bubble contains sea algae extract, as well as bamboo charcoal powder, which cleanses the skin, making it healthier and suppler. Quartz extract that embodies the calming effect of the gemstone helps restore balance and vitality.
It adds creativity to everyday rituals and provides pleasant relaxation for all the senses!
Ingredients: sea algae, bamboo charcoal powder, quartz extract.
Recommended: when after a long day, only a bath and a full bowl of fresh summer berries can save you.
We hope that you can already guess, which jelly soap of this new product range will be your favourite one.
May your summer be delicious and full of great adventures!
Your STENDERS
« Back
---
More info