The beauty of northern nature: how to properly take care of your hair with the new hair scrubs and masks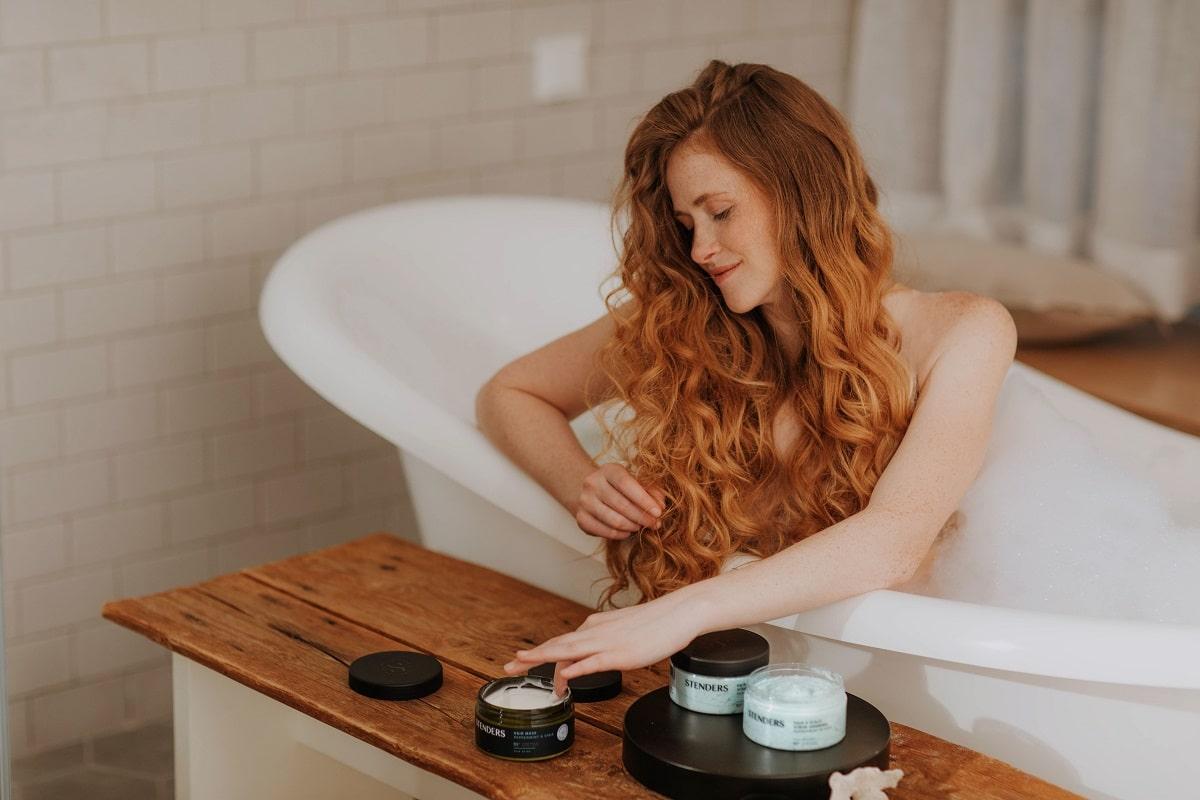 Our hair is exposed to a variety of factors on a daily basis that do not necessarily benefit its health, such as heating, harsh weather, dyeing and frequent heat treatment. We usually pamper the skin of the face and body with different creams, but our hair also needs that special care and it must be protected from the harmful effects of the environment.
The product range of STENDERS now includes special novelties - shampoos that also act as scalp scrubs and hair masks. Let's look at them one by one.
Shampoo that also acts as a scrub - double the power of nature for your hair
We are not exaggerating in saying that a scalp scrub is almost a miracle remedy for making your hair up to 6 times more shiny and increasing its volume by 79%. Yes, it is not only the skin of the face and body that benefits from scrubbing or peeling, which is basically the removal of dry shampoos and other hair styling products and dead skin cells, thus promoting the emergence of new cells. Beautiful hair starts with a clean and healthy scalp.
Why should you use a scalp scrub?
In addition to the valuable benefit of deep cleansing due to the removal of dead skin cells, the scalp scrub also increases blood circulation in the skin around the hair follicles, leading to faster hair growth and promoting the supply of oxygen to the scalp to slow down the ageing processes. But that is not it!
The scalp scrub reduces hair loss and breakage, promoting growth and volume.
It gives your hair that fresh feeling, prevents itching and dandruff.
It nourishes your hair, making it dense, shiny and soft.
If you want your hair to be astonishingly beautiful, give the scalp the care it deserves.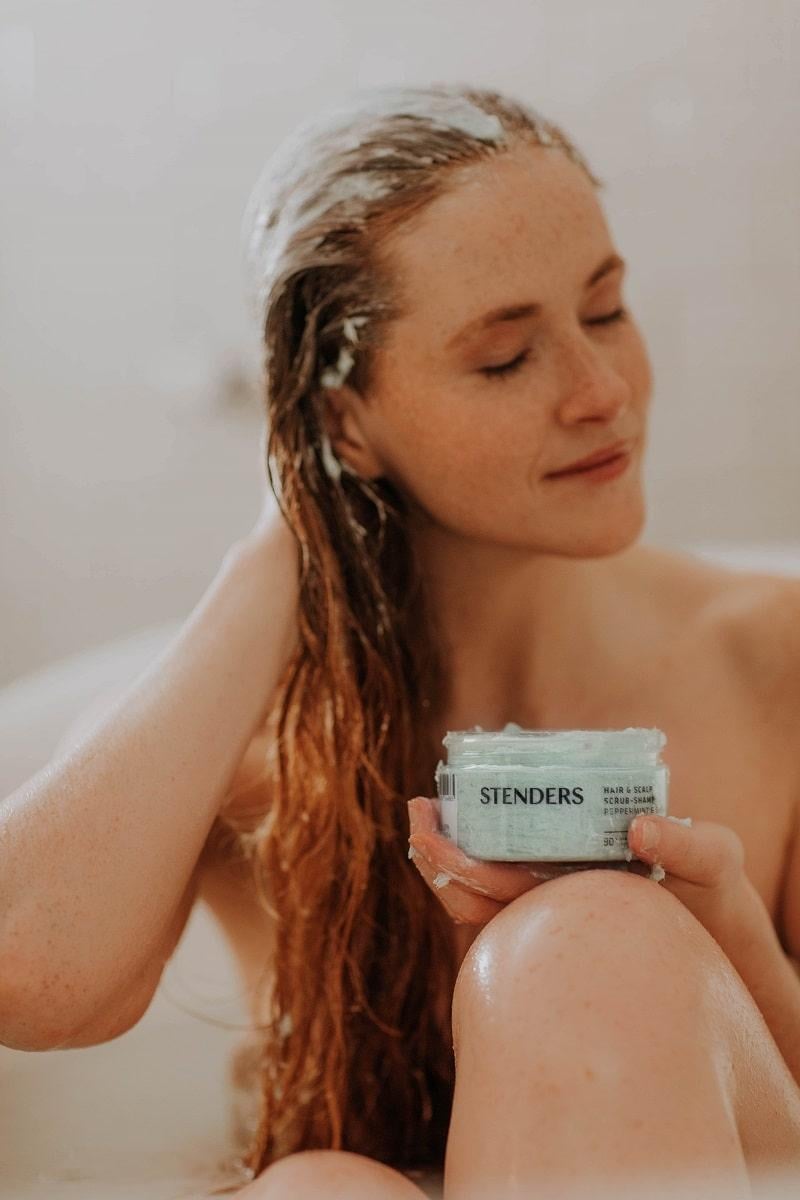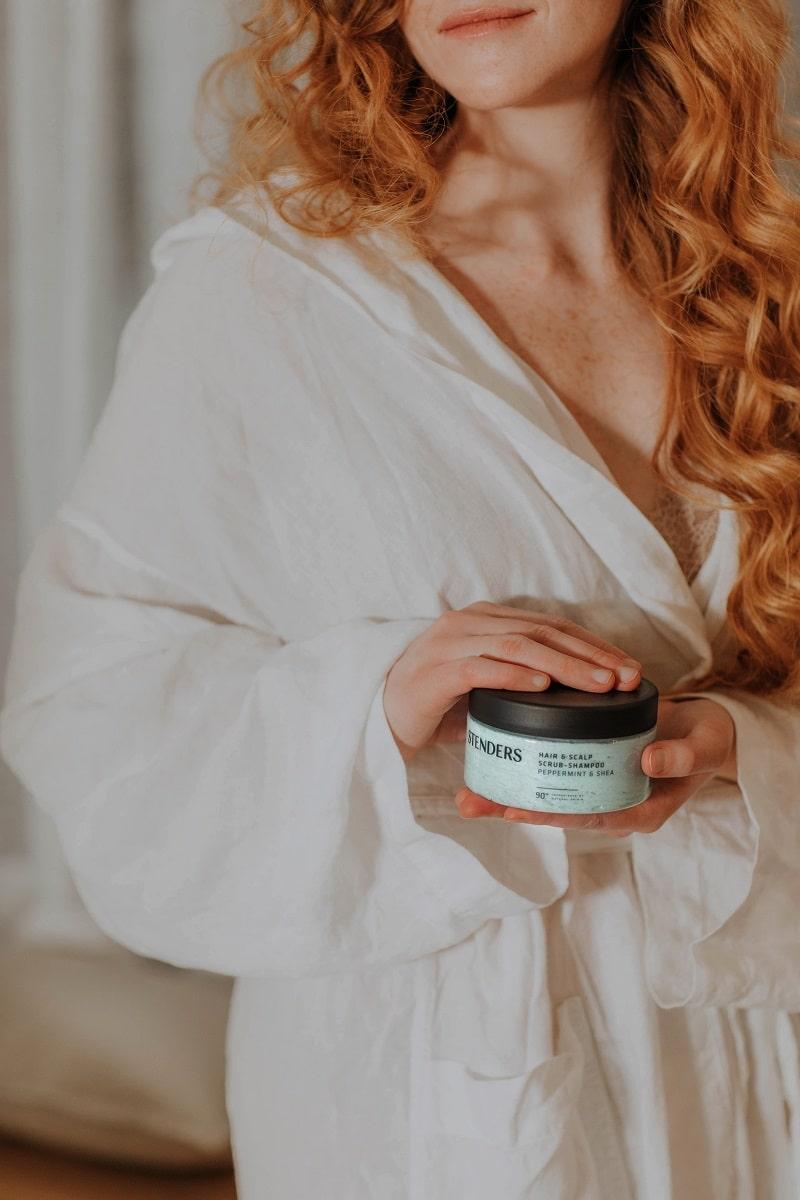 Which hair type will benefit from the scrub?
This miracle cure of Northern nature - hair scrub - is suitable for all hair types, but you will feel a special effect if you dye, heat-treat or style your hair a lot. The scrub is especially recommended if your hair is fine and frizzy, gets greasy quickly or vice versa - if it is extremely dry and you suffer from dandruff. Transform your hair care ritual into a pleasant and fulfilling experience, not forgetting to take care of the scalp as well.
Introducing the new hair and scalp scrubs
The new hair and scalp scrubs by STENDERS are truly precious - these products not only lather well, cleansing your hair like a classic shampoo, they also act as natural scrubs. All products contain a minimum 90% of natural ingredients, including sea salt and other gifts of nature.
Gingeris one of the oldest medicinal plants used in traditional Chinese and Indian medicine, stimulating the scalp and moisturising the hair.
Lemonextract has an astringent effect and a fabulous aroma - it invigorates and helps to cleanse the skin.
The black mud in our products is obtained in a sustainable way from mud fields that formed 13,000 years ago. It has antibacterial, anti-inflammatory and detoxifying effects.
The bamboo charcoal powder works as an ingredient with excellent cleansing and absorbing functions that make the skin healthier and firmer.
The menthol contained in peppermint essential oil has a cooling and refreshing effect that provides energy, freshness and balance.
Theshea butter moisturises, softens and regenerates the skin, as well as delays its ageing. It manages to nourish and protect the skin for a long time, making it silky smooth.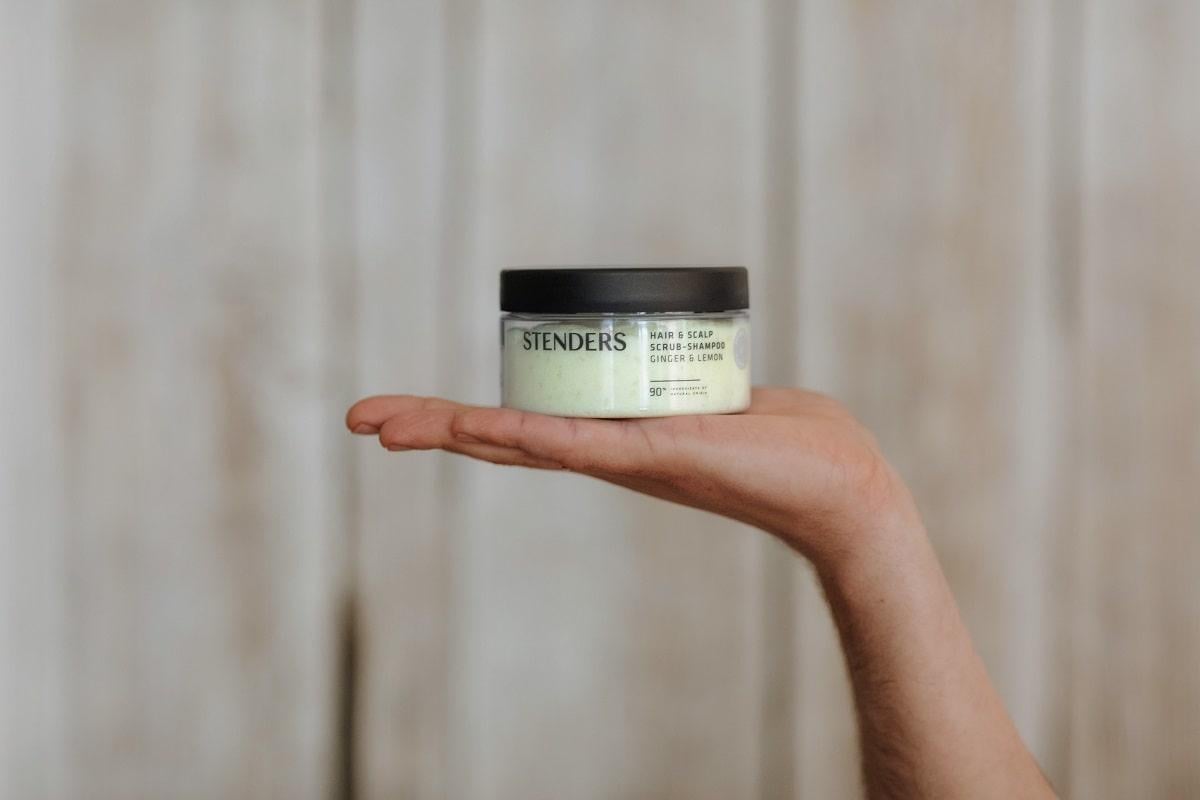 How to properly take care of your hair by using the scalp scrub to get the best possible effect
Here are four tips to help you get the most out of your scalp and hair remedy.
Recommended 1-2 times a week.
Apply to damp hair and massage into the scalp in a circular motion, then rinse.
The scalp scrub also acts a shampoo, so no extra shampoo is needed.
In the case of contact with eyes, rinse with clean water.
Do not forget that beauty and washing rituals are a time you can devote solely to yourself - choose natural products endowed with the healing power of nature and wonderful aromas.
Masks inspired by nature for exceptionally beautiful hair
Taking care of your hair with shampoo and conditioner alone is the bare minimum to keep your hair looking clean and well-maintained, but in the long run it is not enough. It is recommended to use hair masks at least once a week in addition, which intensively cares for the hair and improves its structure. For a truly beautiful hair experience, choose the magical power of the glorious Nordic nature.
What are the benefits of the hair mask?
Hair masks penetrate much deeper into the hair structure than conditioners, so they can improve hair by intensively nourishing and making it elastic. As a result, the hair becomes:
Shinier and healthier.
Softer, more compliant and easier to style.
Deeply conditioned and quite simply - more beautiful.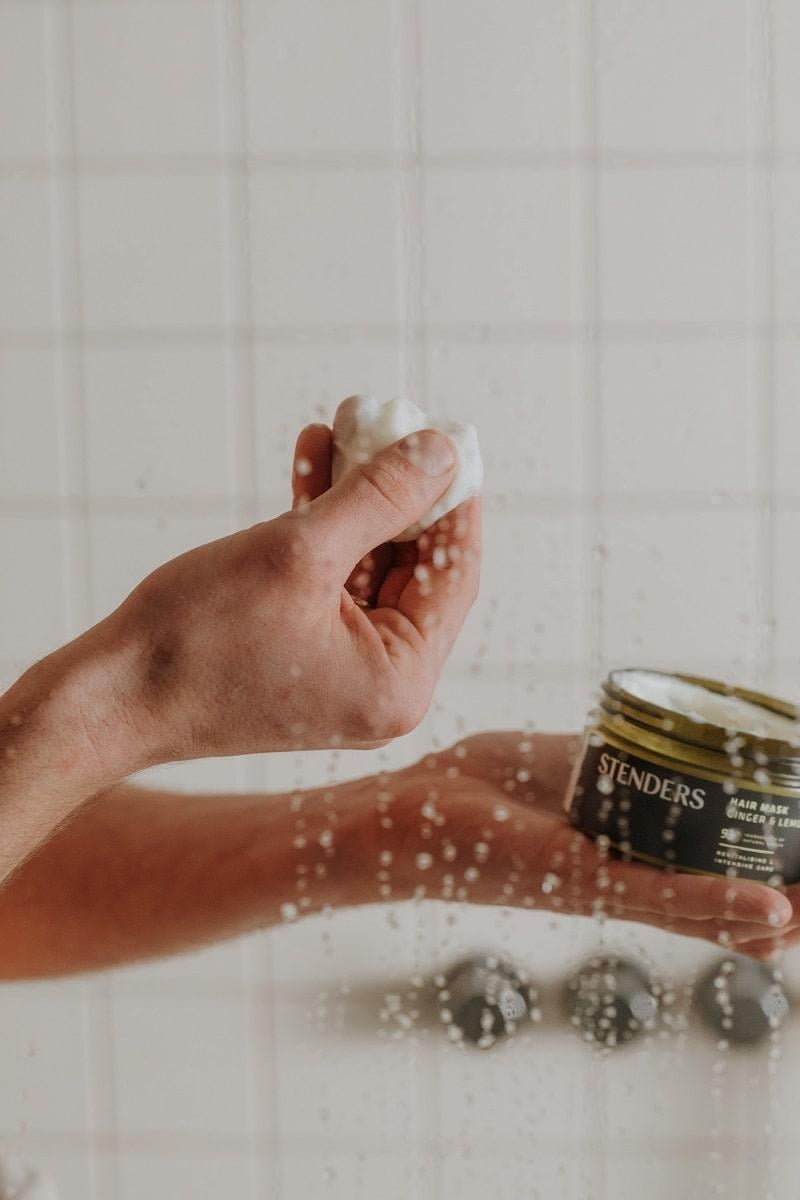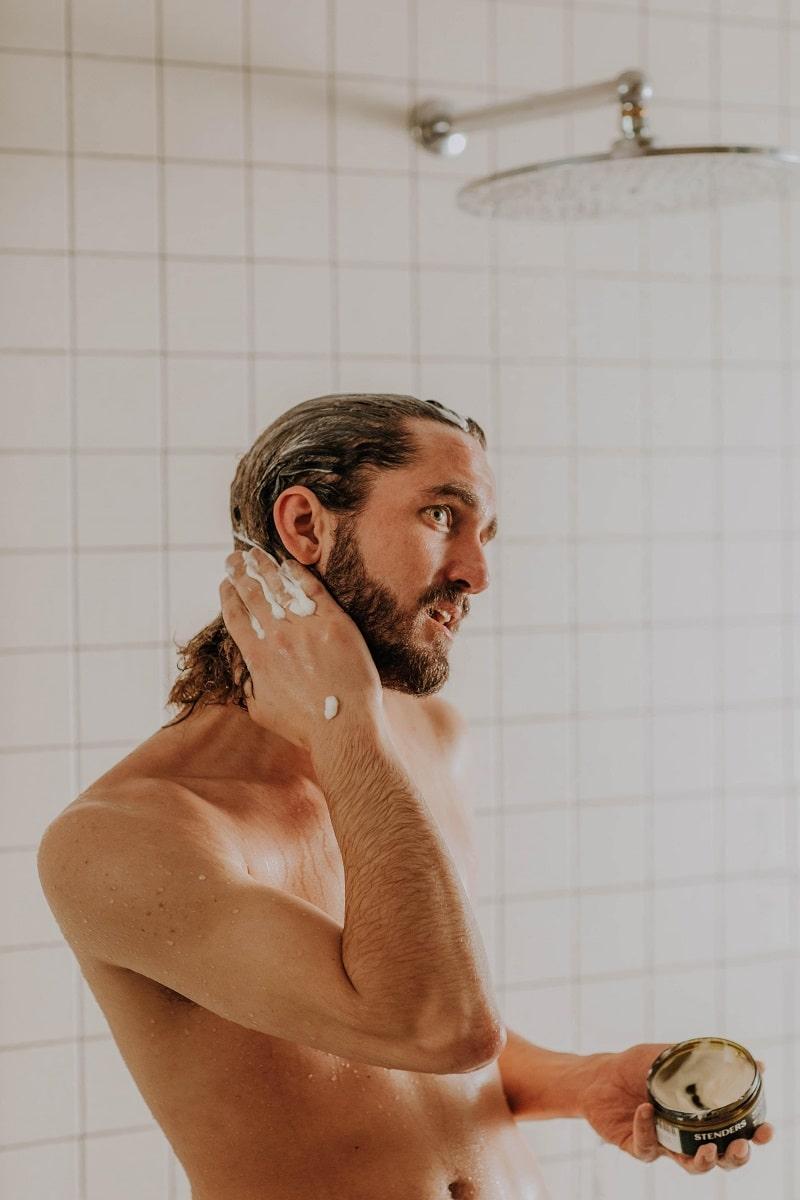 Which hair type will benefit from the masks?
Hair masks are not only suitable, but even especially recommended for all hair types. The mask will be of particular benefit to the users, whose hair is often exposed to the environment, has become dull, dry and split. Problematic hair is certainly not something you should put up with - take an effective hair mask and give your hair the care it deserves.
Introducing the new hair masks
The formula of the STENDERS hair mask is similar to professional hair masks, combining functionality and 93% ingredients of natural origin. Shall we get to know each of these products?
The Hhydrolysed wheat protein both soothes and softens the skin and strengthens the hair. It forms a lightweight protective layer that helps retain moisture and improves flexibility.
The black pepper extract takes care of toning and stimulation. It stimulates cellular processes in the scalp, promoting hair growth.
In addition to the Nordic natural forces described above - black mud and bamboo charcoal powder - this hair mask contains vitamin B5-rich black truffle extract, which takes care of healthy hair growth by stimulating follicle division and hair recovery.
We have already told you about the effects of peppermint and shea butter in the section on scalp scrubs, but there is another hidden treasure in this hair mask - keratin. It smoothes the scales that form the outer layer of the hair, making the hair shiny, less frizzy and easier to style.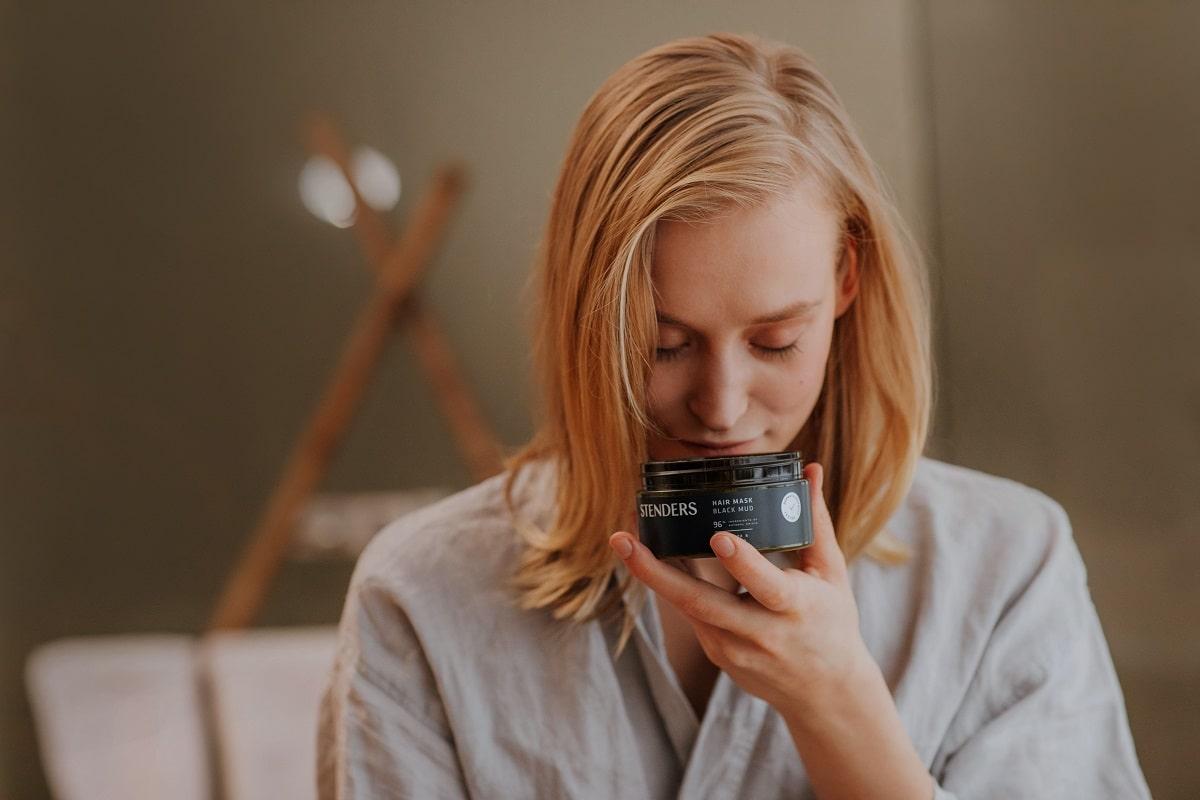 Two ways to properly take care of your hair using hair masks
The mask is a versatile hair care product as it can be used in two different ways:
For easier daily hair care
Immediately after washing, apply the mask to damp hair, except for the roots.
Leave for 2-5 minutes and then rinse.
For a more intense effect
Apply the mask to the hair for a longer period of time immediately after or even before washing.
Leave it in for up to 20 minutes and then rinse.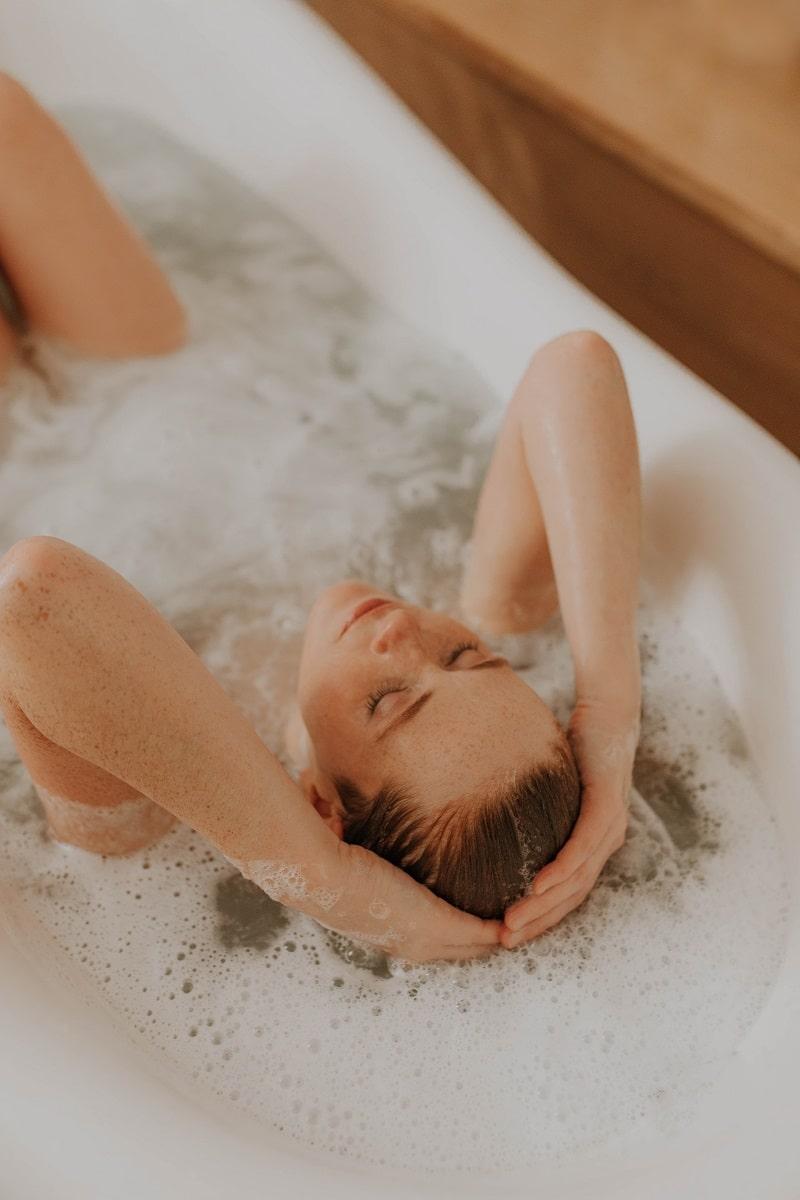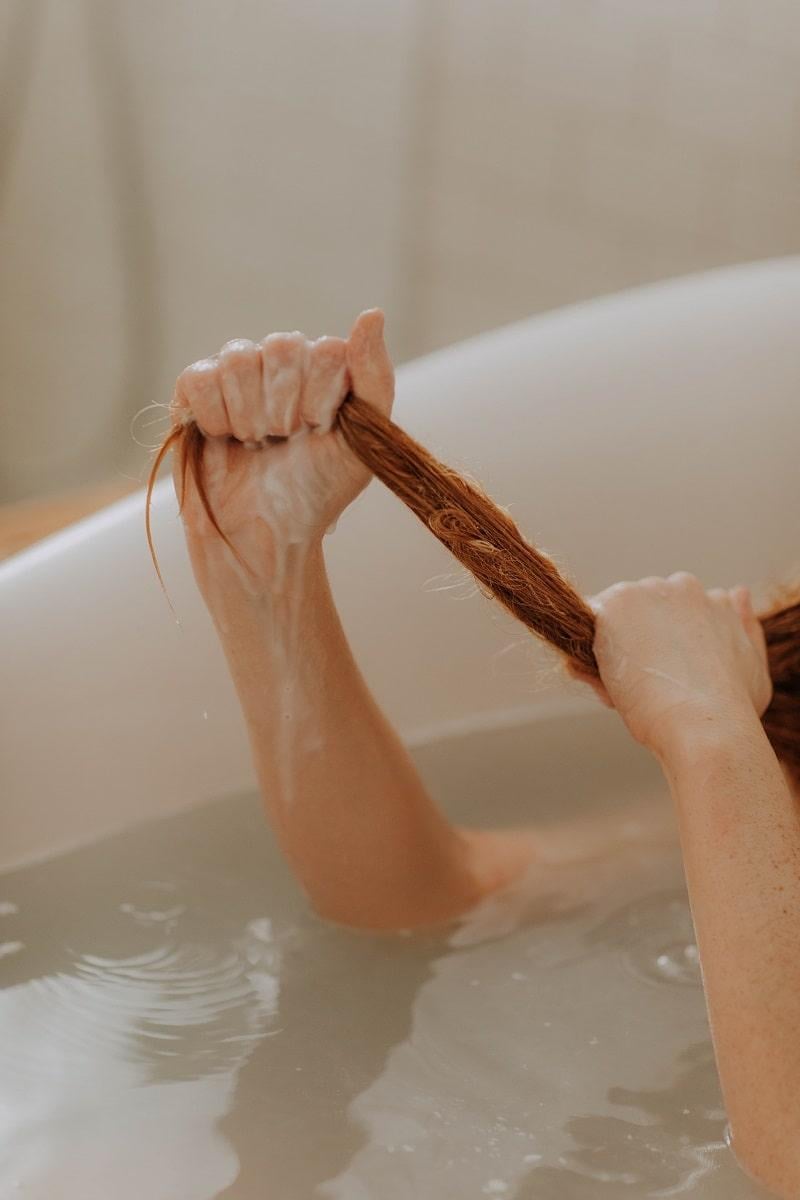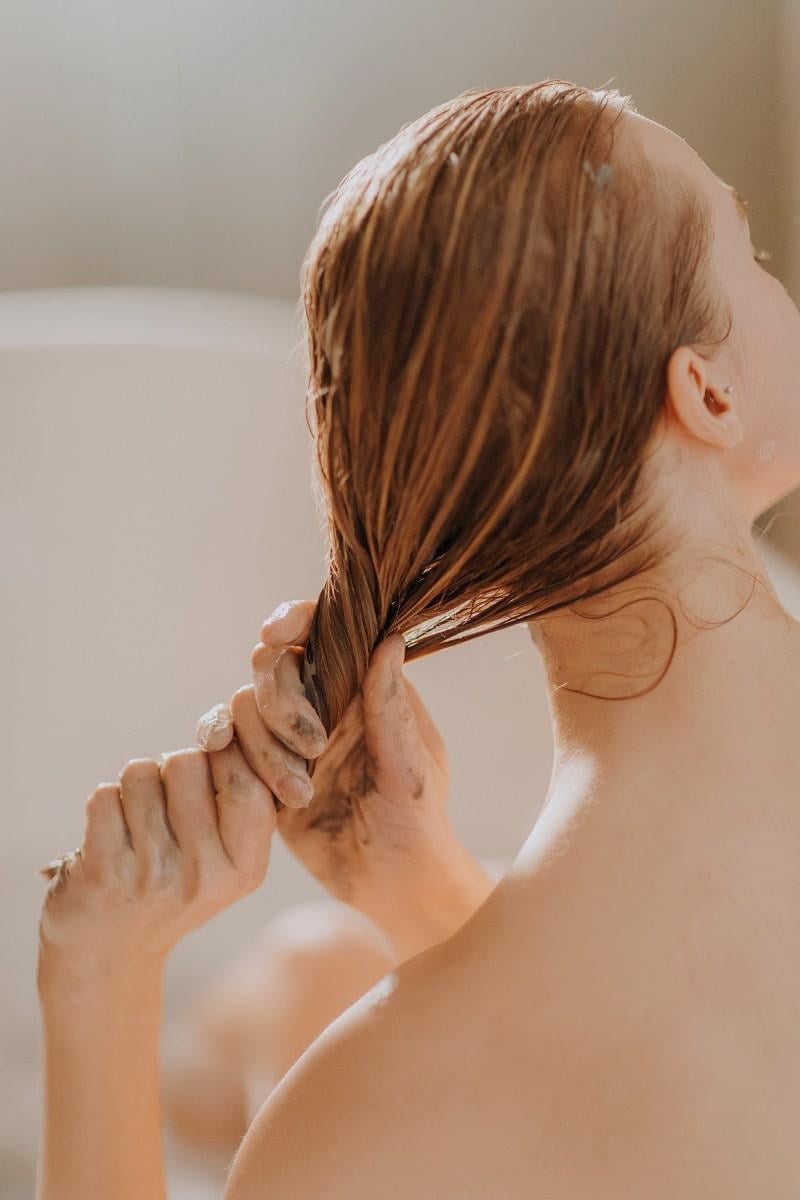 May the gifts and strength of Northern nature enhance the beauty of your hair.
Your STENDERS
« Back
---