Home fragrance for a particular mood
As the seasons change, so do the fragrance and mood in our homes. In summer you just need to open the windows to let in nature and freshness, while autumn and winter call for warmer and fuller aromas that are hard to find outside. During the darker months of the year, with a bit of help from candles, reed diffusers, aromatic oils and incense sticks, you can create a mood that enhances your personality. We believe that aroma is essential to #metime, so we've made reed diffusers and candles to extend your bathroom rituals outside its walls.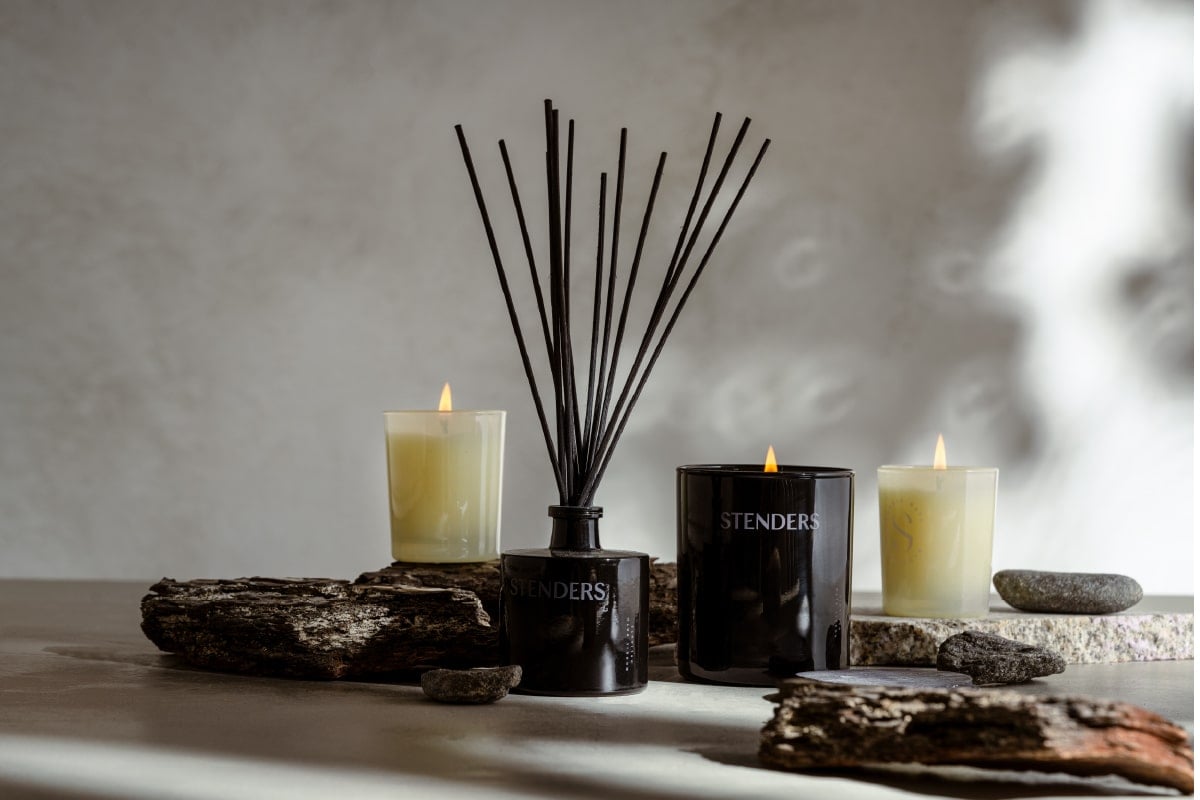 How to choose home fragrances?
The most essential thing in choosing a reed diffuser, candle or other aromatic item is that you like the scent. Close your eyes and try to recall the aroma that makes you feel good. Is it fresh? Would you prefer something bitter? Or do you choose sweet perfumes to feel good? Hear yourself out!
The second, but not the less important thing before buying a home fragrance is to understand the purpose of the place where you will put your home aroma. Is it a bedroom, your workspace, an area where you do your workouts, or other. Choose fragrance wise, so it could help your activities.
And, of course, you should never overestimate the packaging. Sometimes it is as important as the fragrance itself, complementing the interior organically.
Choose the aroma of your home!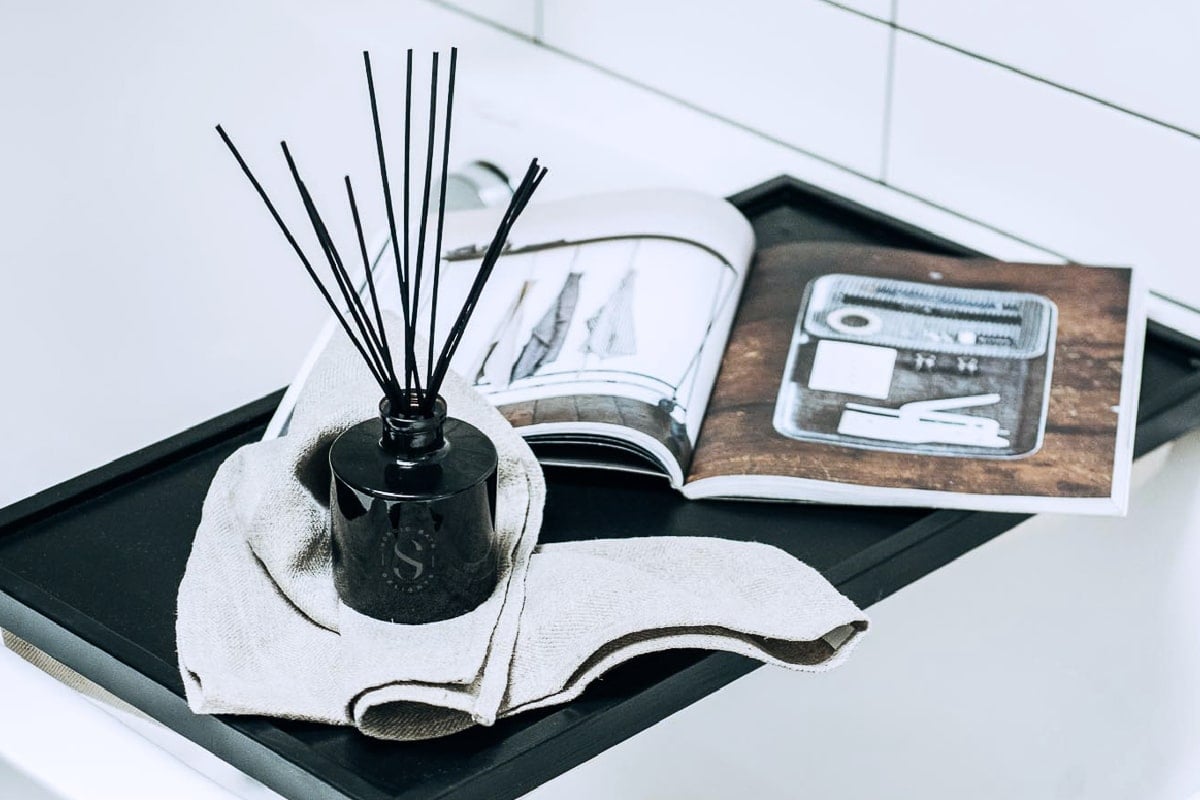 STENDERS reed diffusers
The collection includes eight reed diffusers and different compositions of fragrances, which let you enjoy the magic of exquisite aromas, creating a special mood in the room! The sophisticated design makes it perfect for design elements.
Black Orchid and Lily – our most popular home fragrance with slightly bitter and noble floral notes.
Raspberry and Black Vanilla – Madagascar black vanilla mixed with red raspberry. If you like an intensely mysterious aroma, this is the one to choose.
Tobacco and Amber – this choice might appeal to lovers of exotic fragrances. Citrus, ginger and Indian tobacco take you on the trip to the Orient.
Ginger and Orange Blossom – a refreshing citrus, floral and woody aroma fills the room with an invigorating festive atmosphere.
Mediterranean Blue – if you're an admirer of summer's freshness and the sea's scent. Based on citrus floral notes and a combination of Mediterranean scents.
Festive Spirit – when do the festivities begin? When the house starts to smell like a celebration! Meet the true holiday aroma of vanilla, cinnamon and lemon - sweet and refreshing.
Musky wood – the most sensual fragrance in our collection, where you can feel notes of pepper, wood and musk.
Radiant basil – when basil is intertwined with mandarin and patchouli, a fresh sweet combination is created. Enjoy!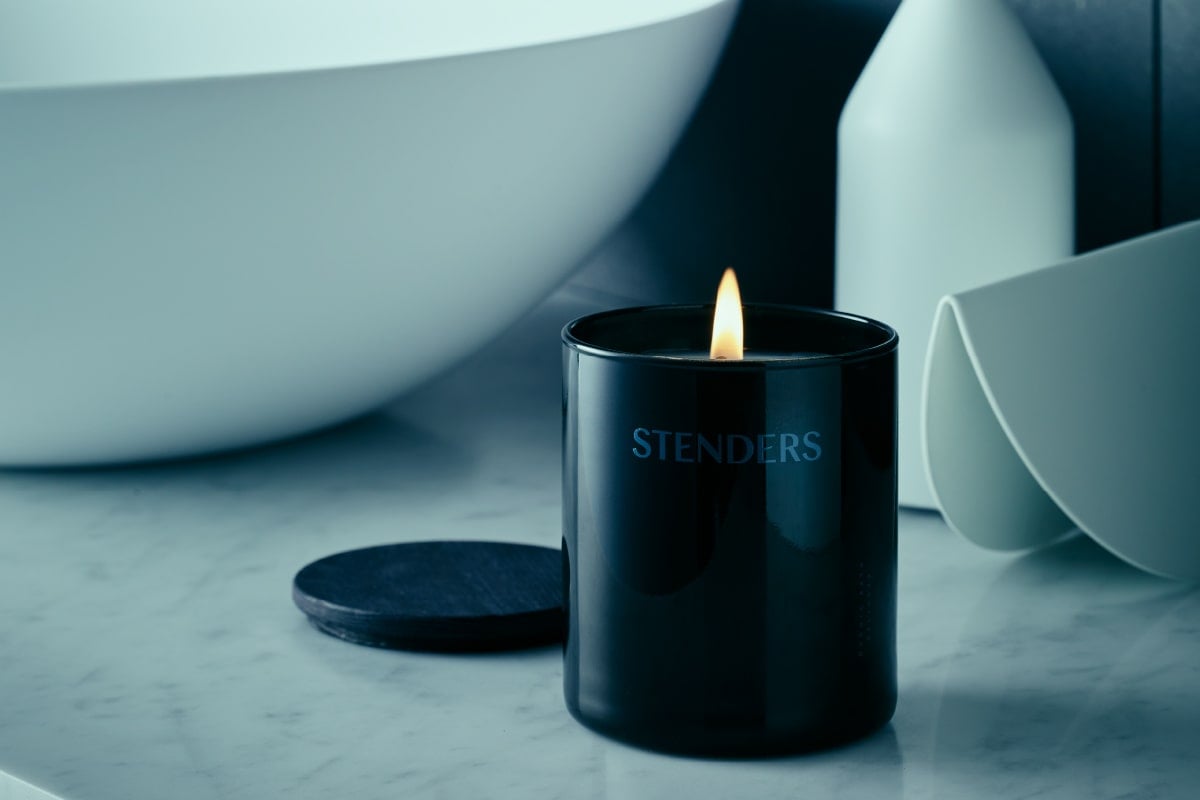 STENDERS scented candles
Quality scented candles represent not only the room but also its owner. Scented candle lovers can choose from six different types of handmade candles. They contain vegetable wax and cotton wicks, which do not smoke or give off the soot. The candles have a burn time of up to 50 hours.
Ginger and orange blossom – a refreshing citrus, floral and woody aroma.
Raspberry and Black Vanilla – an intensely mysterious aroma of Madagascar black vanilla mixed with red raspberry.
Black Orchid and Lily – a slightly bitter and noble floral fragrance.
Tobacco and Amber – a fresh base of citrus and ginger infused with the exotic aroma of Indian tobacco.
Mediterranean Blue – a combination of Mediterranean and citrus.
Festive Spirit – vanilla, cinnamon, lemon - an elated sweetness for the festive mood.
And what does your home fragrance tell about you? We believe that the very best!
Wishing you a warm and aromatic #metime,
Your STENDERS
« Back
---