Hand cream and lip balm for softness
What would you find in my everyday beauty bag? Lipstick, mascara, mini eye shadow palette, highlighter, hand sanitiser, lip balm and hand cream. How do you take care of the fragile skin of your hands and lips? Do you use protective and nourishing products daily? We often assume that hand creams and lip balms are only a necessity during the cold season of the year, but it is always important to remember that the skin is affected by both cold and heat, as well as other activities such as gardening or leaving your gloves on the shelf. Do you know which are the two lip balms and hand creams that are favoured by STENDERS customers the most? Are any of these your favourite?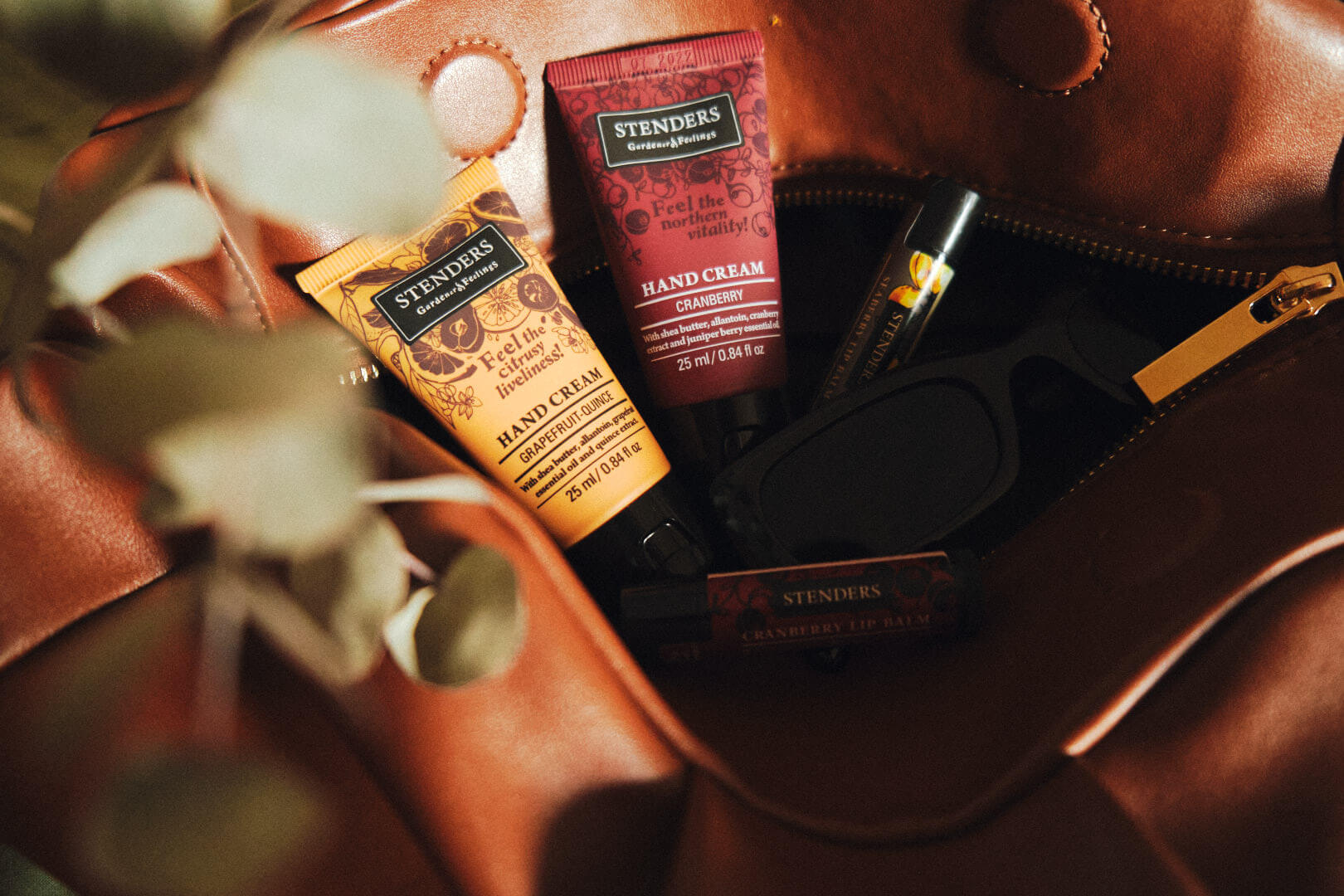 CRANBERRY AND GRAPEFRUIT-QUINCE HAND CREAMS
STENDERS protective hand creams that provide special care – the product will not only already provide a pleasant feeling of softness after the first use, but will also create a moisture-retaining protective layer that will take care of the well-being of your hands. It is very important to me that the cream is nourishing, but does not leave greasy marks and an unpleasantly sticky feeling, and I am glad that hand creams of this brand have never disappointed me.
Cranberry hand cream is supplemented not only with berry extract, but also with valuable juniper essential oil, that makes the skin velvety smooth. Grapefruit-quince hand cream also contains allantoin, which provides effective skin nourishment. Both hand creams are also supplemented with shea butter, which provides skin rejuvenation. This butter is often also called African gold, which is obtained from the fruit of the shea tree. African women have already been using this miraculous butter in beauty care since long ago to protect themselves from the dry winds of the African desert. Which cream will you choose – refreshing cranberry or grapefruit-quince which reminds one of autumn?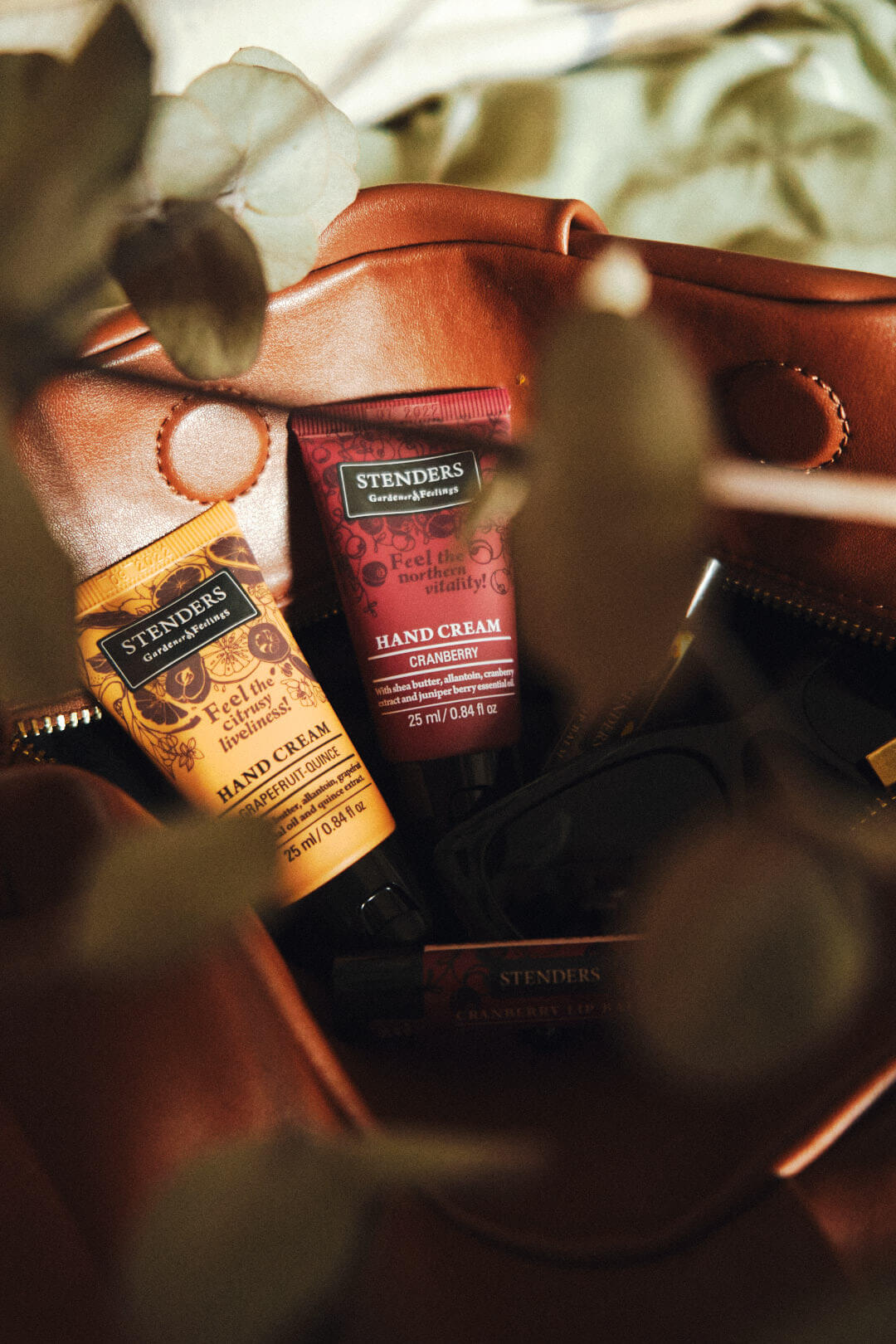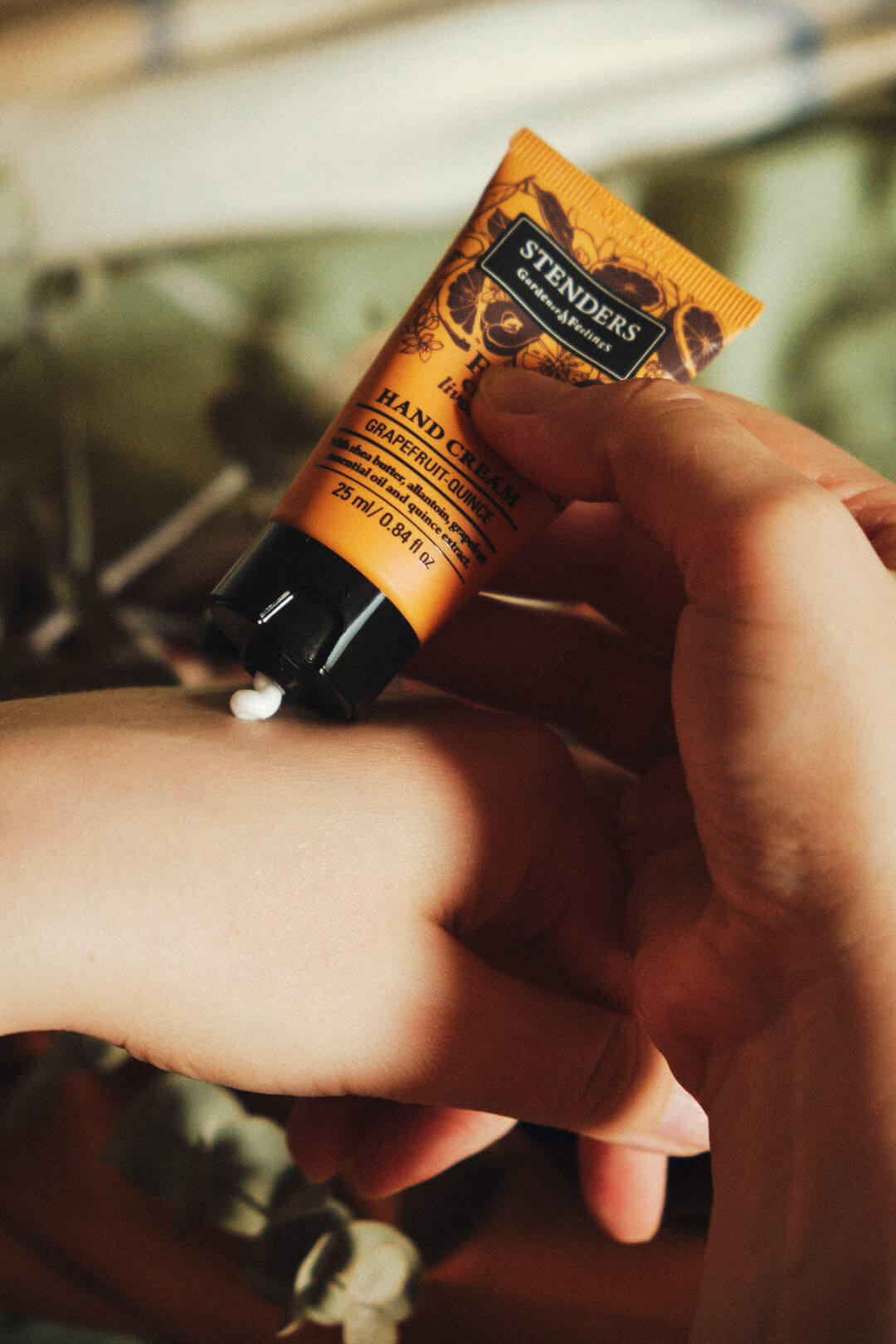 CRANBERRY AND SEA BUCKTHORN LIP BALM
I always take lip balm with me not only in my purse, but also in my pocket and in my wallet as well – just to be sure I have several of them with me, so that I don't forget to use lip balm in my daily rush. Nourishing, velvety soft and fragrant – true wealth hiding in a small package. STENDERS customers most often choose cranberry or sea buckthorn lip balm, and I am joining the cranberry fan club. Thanks to the natural shea butter, the lips are protected and moisturised. For invigorating lip comfort choose sea buckthorn lip balm and pamper yourself with the refreshing aroma. In recent years we are being actively introduced to sea buckthorn, but its berries were already used in ancient Asian medicine and beauty care. We choose healthy and beautiful lips!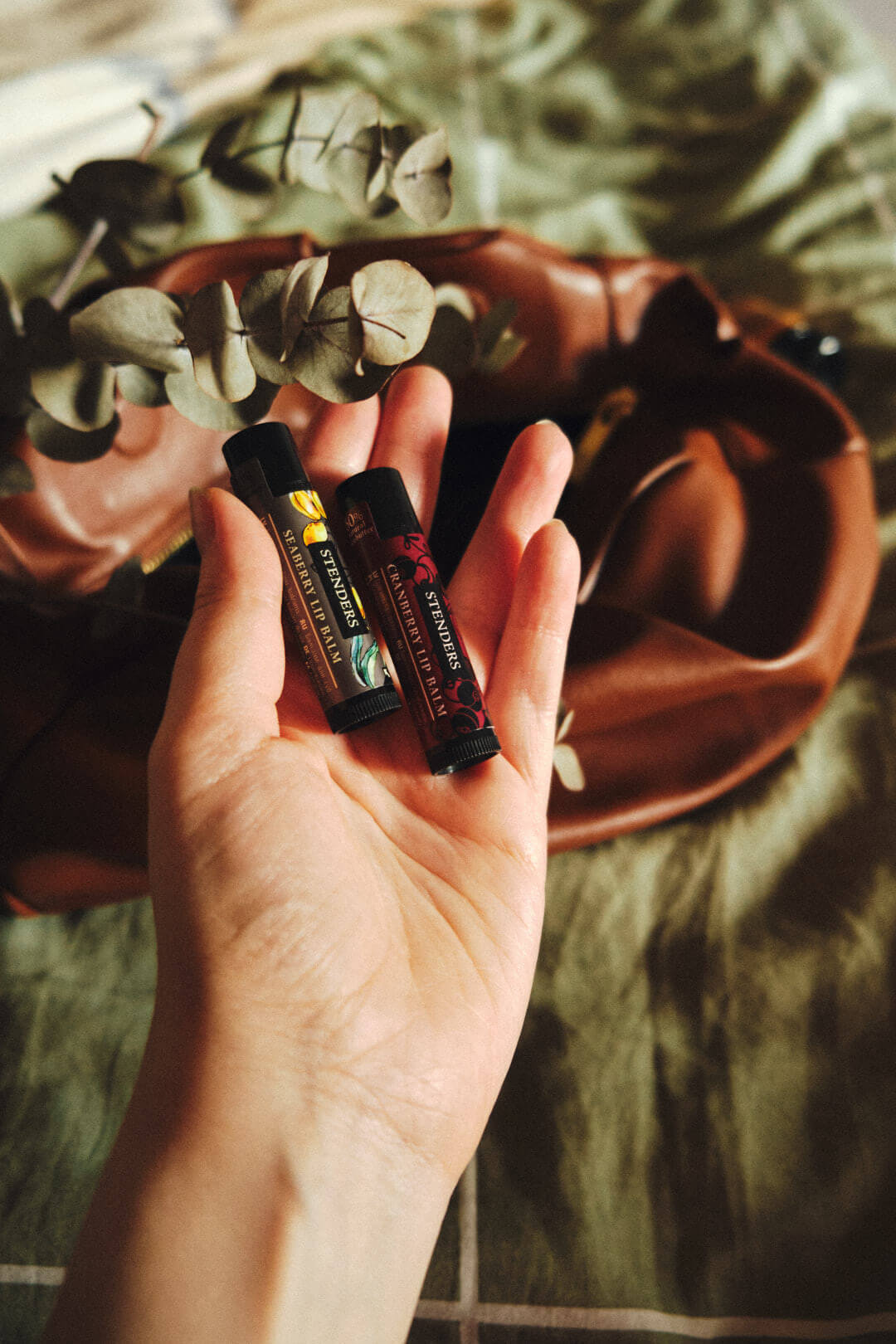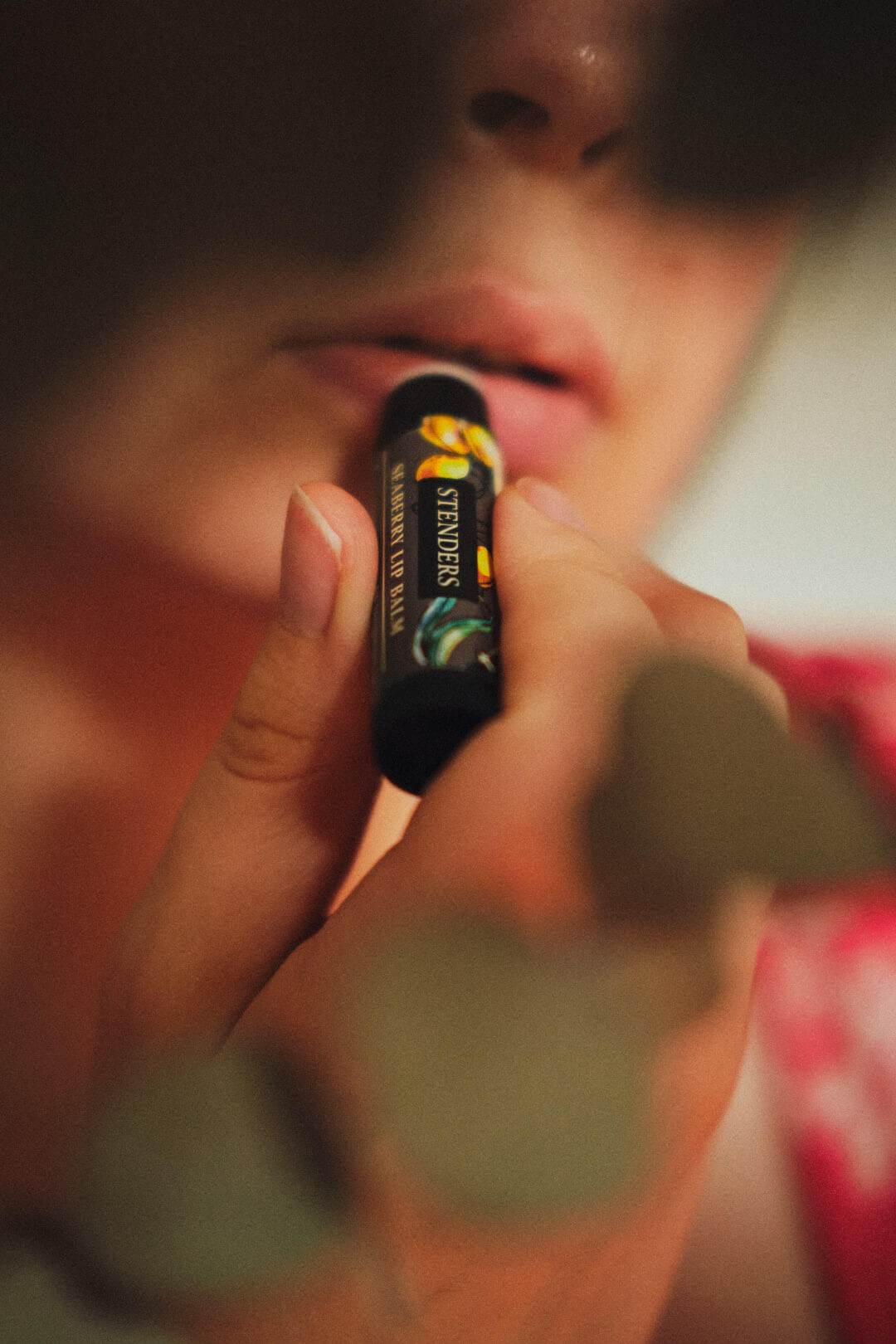 We truly hope that you will not forget to take care of yourself in the daily race. Remember – well-being increases joy and energy!
« Back
---