Classic values – Stenders Rose line
STENDERS history spans almost 20 years. It is more than just products in stores and beautiful photos in magazines. Starting this month and going forward, STENDERS blog will take a peek behind the scenes and ask the most curious questions to those who know best. Let's start!
Let's meet Romāns Sokolovs and Jūlija Kuzņecova. They both work at STENDERS laboratory, and they are the ones who touch every new STENDERS product. As this is the month of romance and love, and we pay special attention to our Rose line products, we visited the laboratory to find out what is inside these products, why people have fallen in love with them and why we can say the Rose line is a classic value.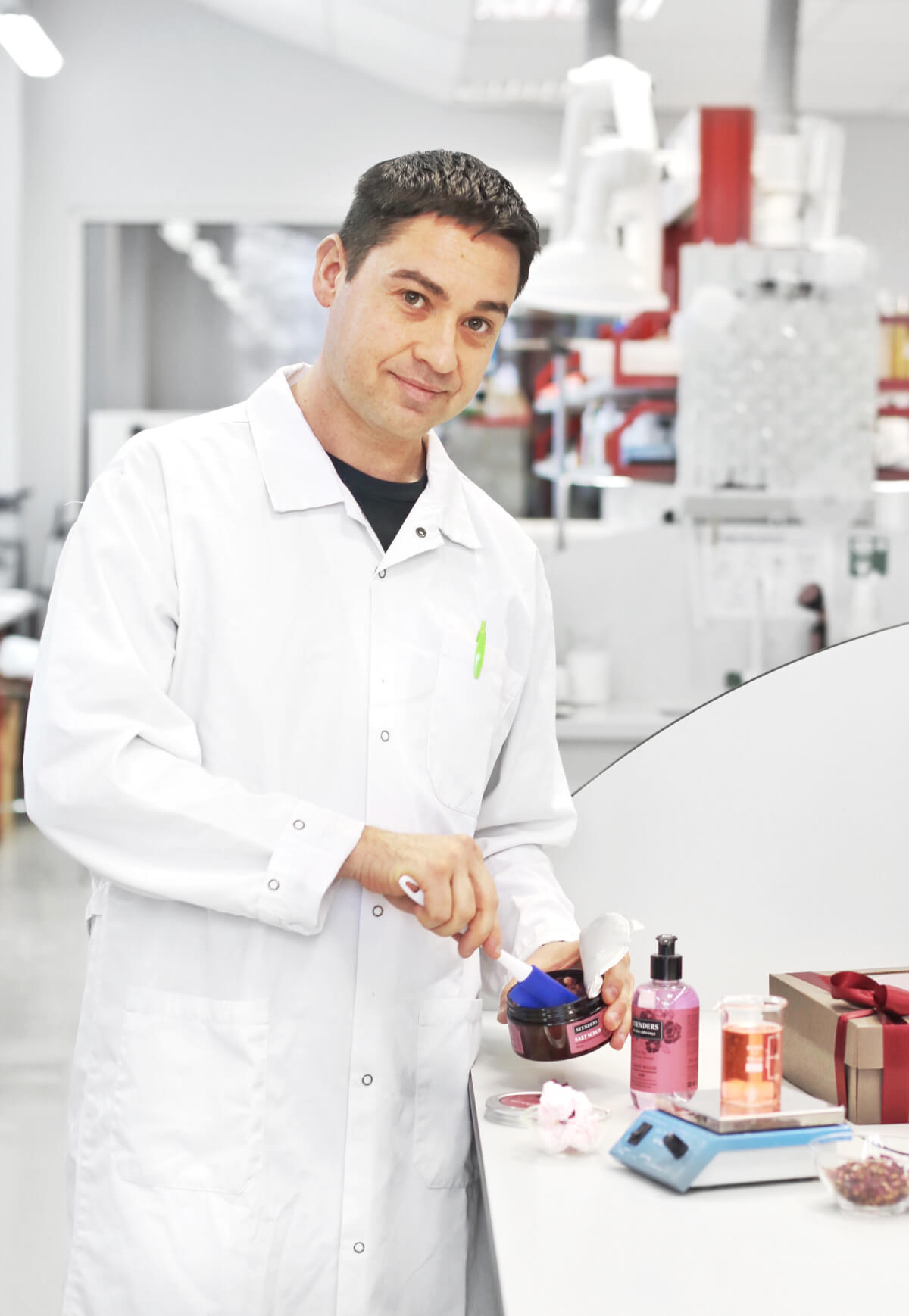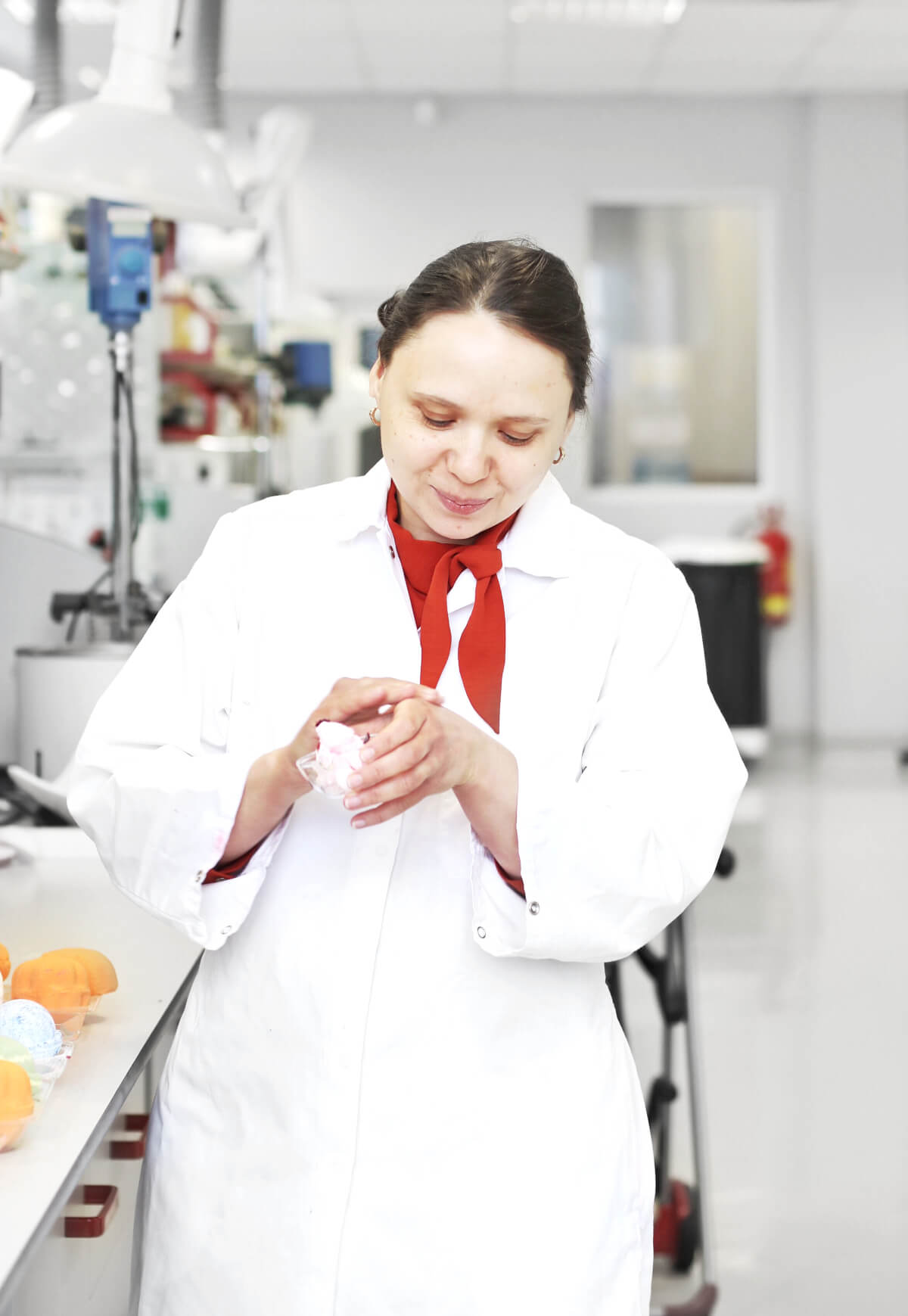 Cosmetics industry is often inspired by less known exotic fruits or flowers and their extracts, but the rose with its valuable ingredients has never lost its place in body care and aromatherapy.
STENDERS Rose line offers more than 15 different cosmetic products, and it is the most represented line in STENDERS assortment. It includes soap, milk, salt, a variety of bath bubble balls, a hand cream and lotion, hand and body wash, scrub, and lip care products. They are enriched with rose essential oil, rose water, wild rose extract and dry rose petals.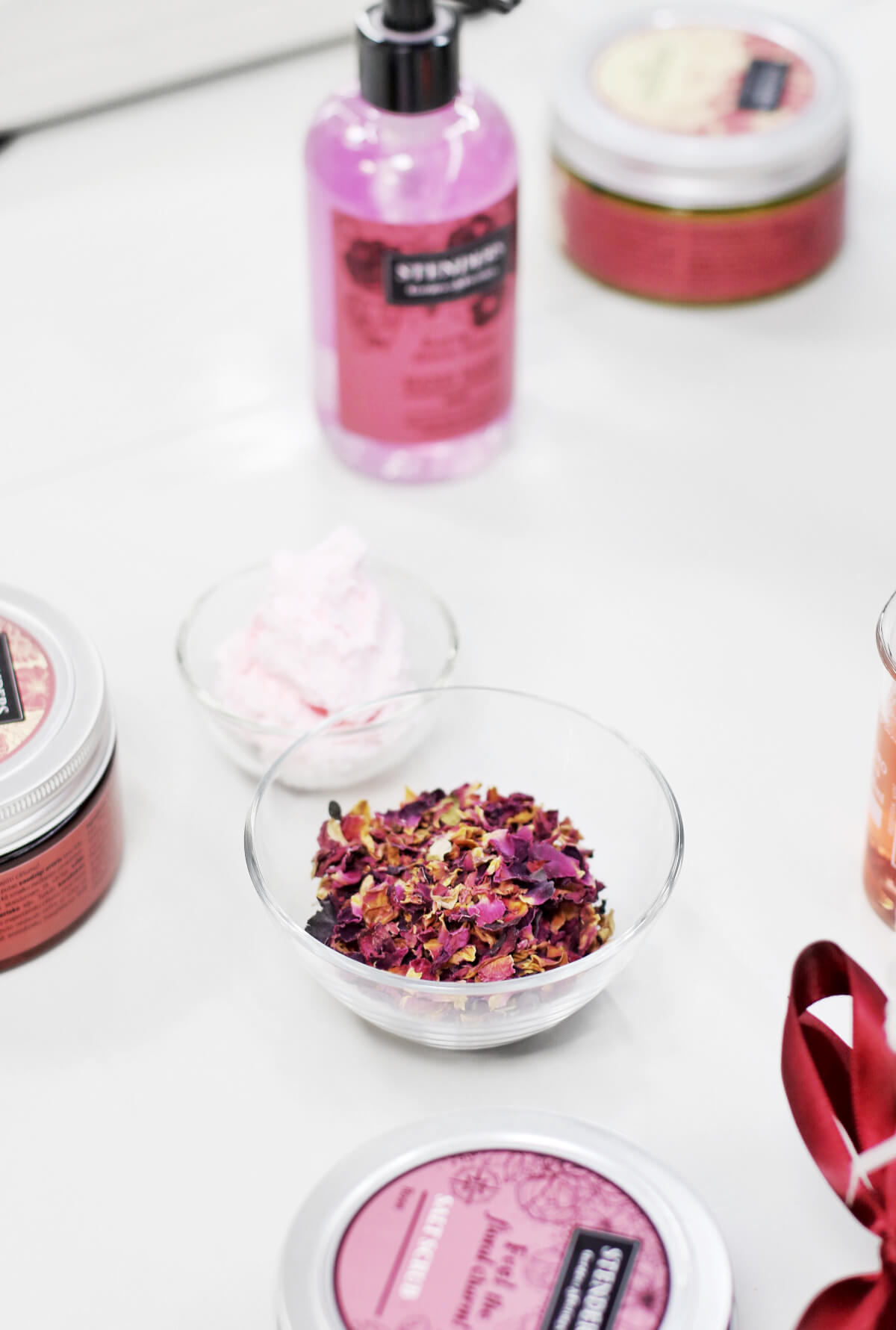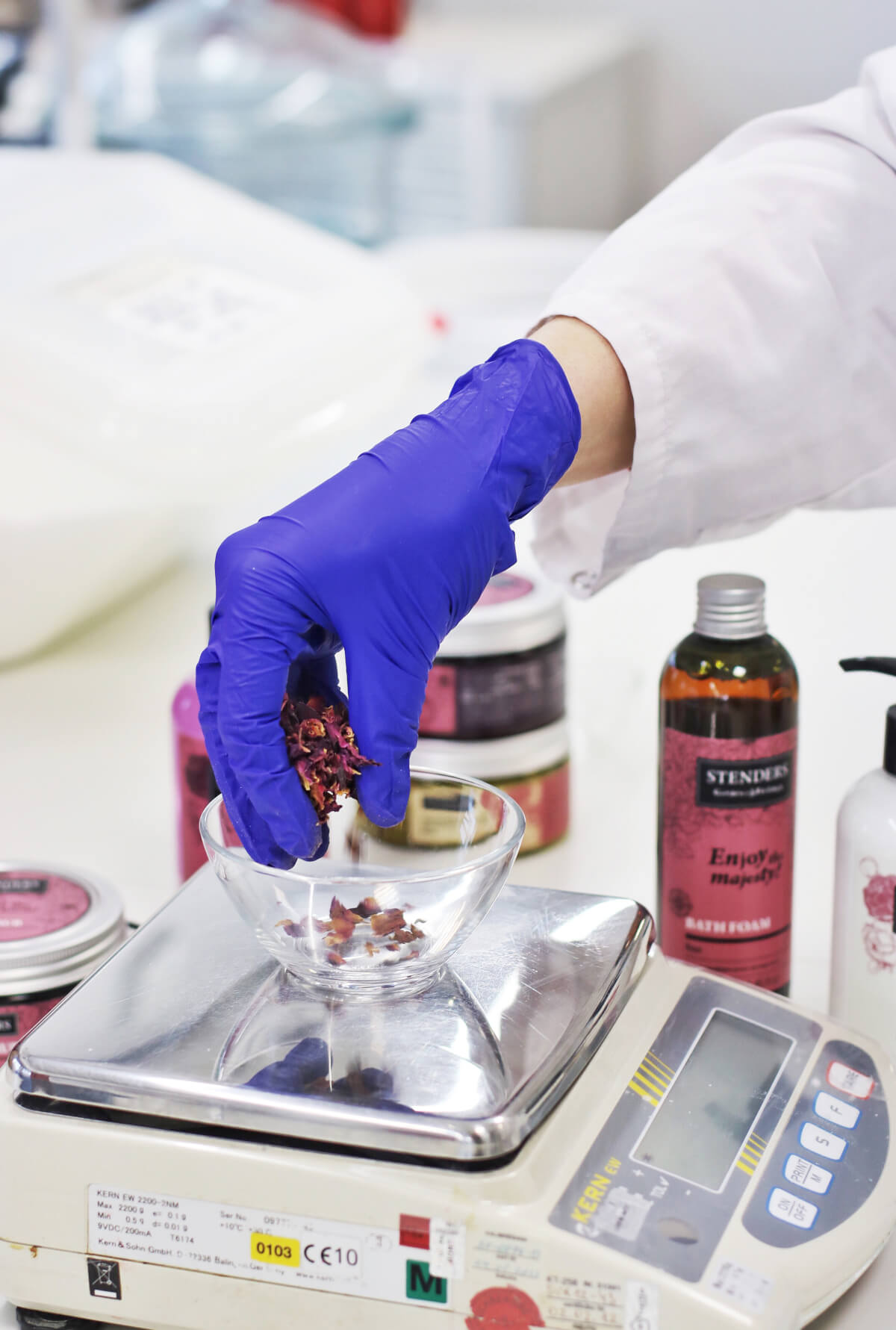 Rose (R.Damascena) essential oil is widely used in the cosmetics industry. For example, in perfumery, it is used to enhance aromas of floral compositions, cloves, jasmine or oriental aromas, so that they would overflow with energy and warmth.
Some of the Rose line products feature rose essential oil, rose water and rose flower extract as these are antioxidant-rich ingredients. These active components soothe, soften and moisturize the skin.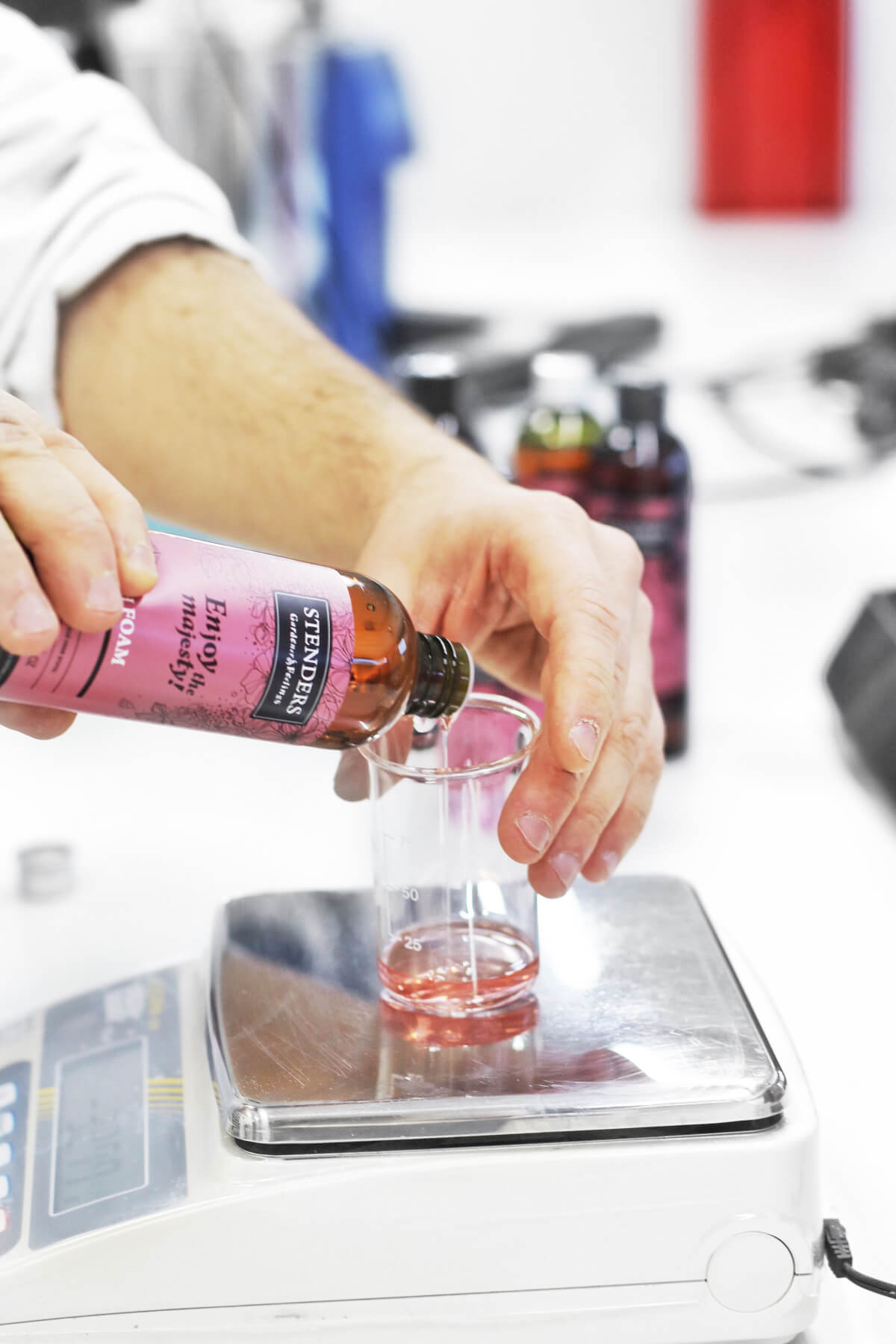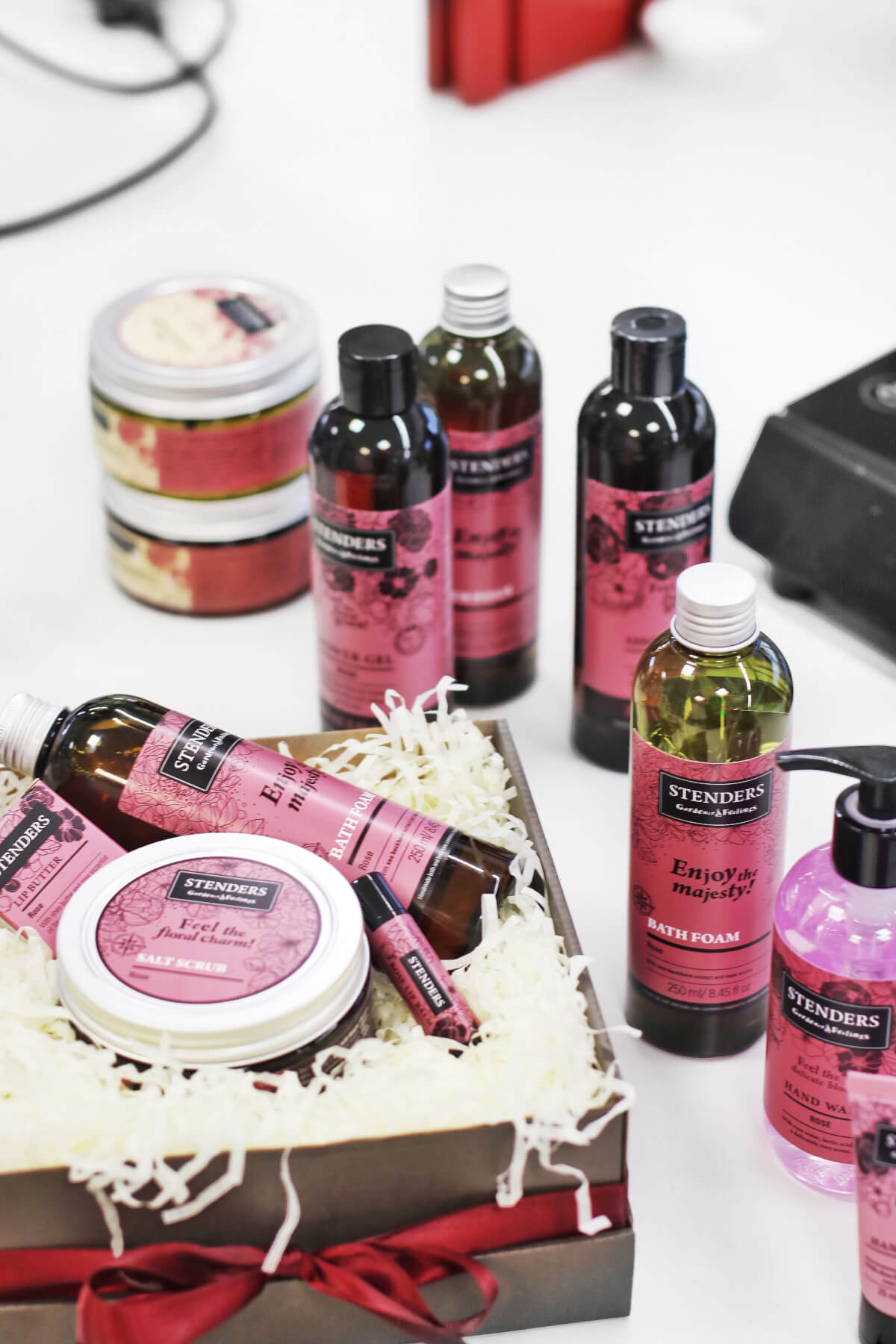 « Back
---