Body skin and skin of your lips – nourish and prepare it for the spring!
Currently smartphone apps herald the approaching warm weather, signalling that it is time to not only think about the spring wardrobe, but also about preparing the skin. The most diligent beauty enthusiasts have their plans prepared already, but we know it's easy to get confused. Do I need exfoliation? Salt or sugar scrub? Which body moisturiser to choose for my skin type? How do I take care of the skin of the lips?
SCRUB – GLOWING SKIN
In the world of beauty, exfoliation is considered to be the basis for healthy and clear skin. Body skin undergoes a constant cyclical process: the dead skin cells form a surface layer before falling off, and under it lies the new skin, which requires oxygen. Influenced by the environment, clothing and beauty routines, the process can be either dramatically increased or slowed down, which means that the skin accumulates an invisible layer of dirt that fills the pores and prevents it from receiving oxygen. As a result, the skin loses its radiance, becomes pale, rough, starts to itch and becomes inflamed.
The main tasks of body skin peeling are to rid the skin of the dead cells, ensure the effect of massage and blood circulation, which promotes skin regeneration and a healthy appearance, soften the skin and smooth out the thicker areas, cleanse the accumulated dirt from the pores, as well as take care of freeing in-grown hair, which is the main reason why waxing specialists suggest skin peeling as part of your daily routine.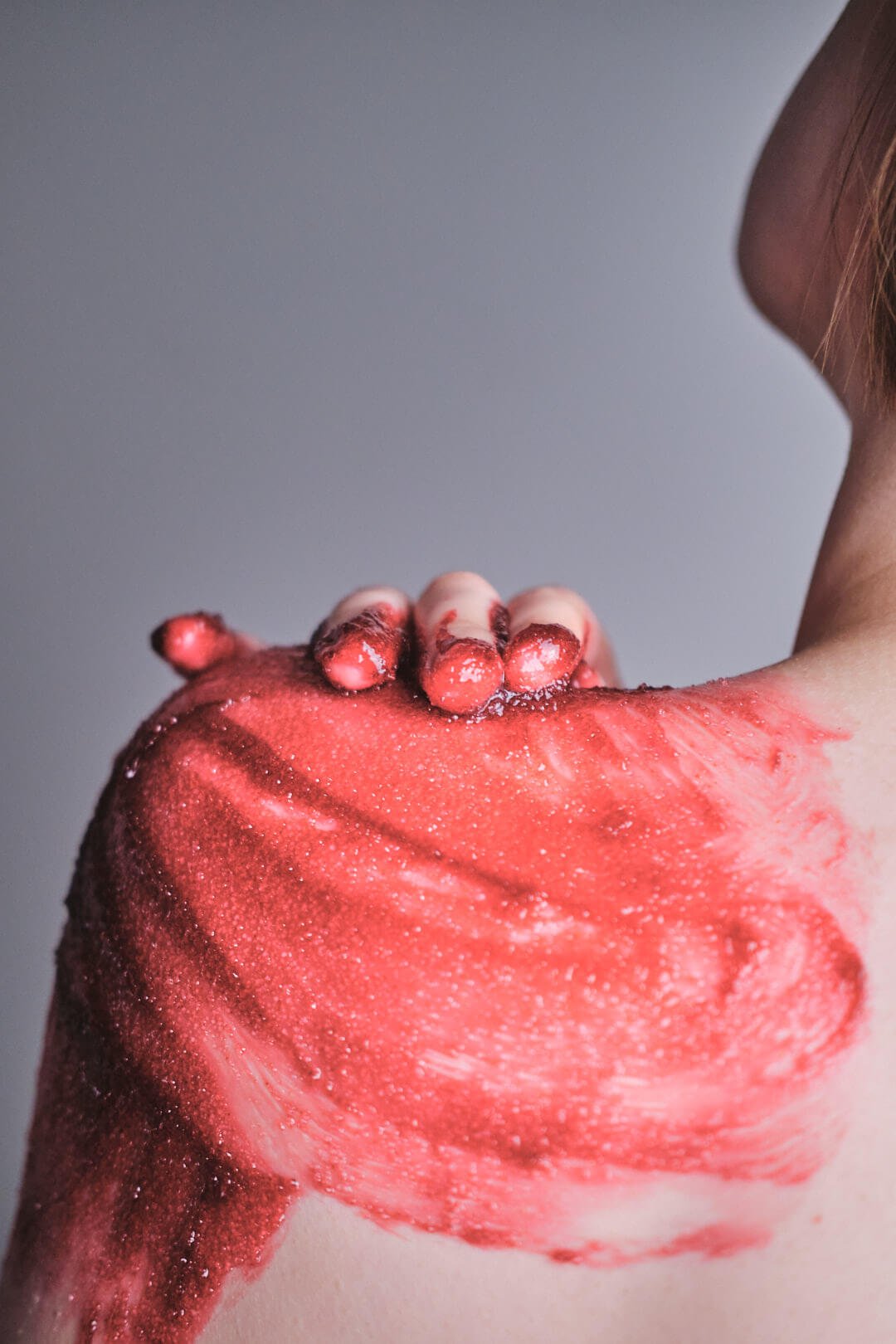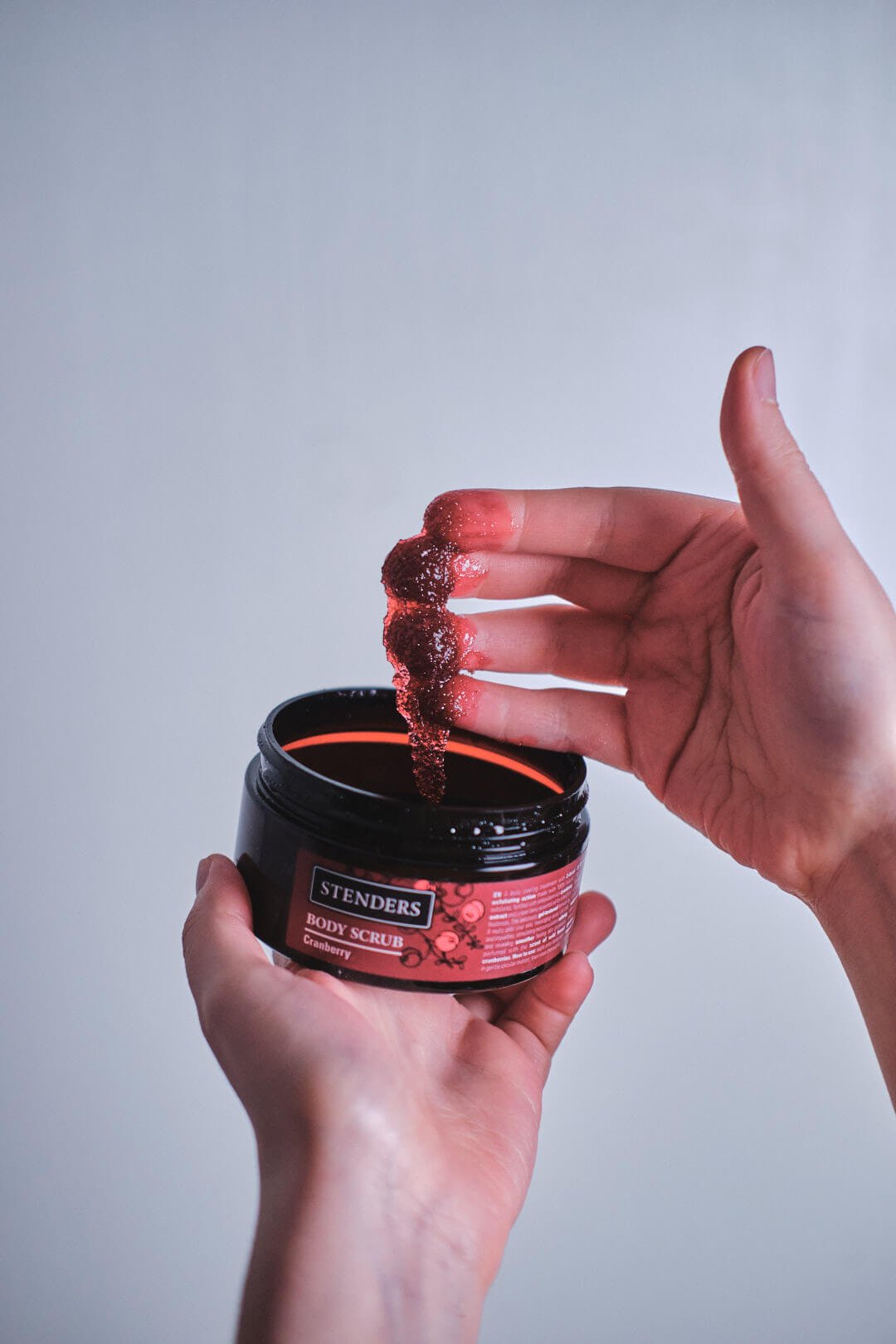 The most common types are salt and sugar scrubs. How do you choose the right one? Critically assess your skin condition, sensitivity and requirements and, if necessary, consult a specialist!
Salt scrub is more abrasive and will effectively cleanse the skin of the dead cells, especially if quite some time has passed since the last exfoliation. In addition, it will help smooth out rougher areas such as the feet, knees and elbows. Salt is an antiseptic and provides detoxification. It must be noted though that salt scrub will not be suitable for sensitive and very sensitive skin, as it can cause itching and irritation.
Sugar scrub is softer and even very suitable for sensitive skin. The gentlest type of scrub also provides all the above processes, but unlike a salt scrub, which can slightly dry the skin, a sugar scrub already takes care of moisturising the skin during the cleansing process. Due to the specifics of the scrub, it can also be used safely after waxing or shaving (2-3 days after the procedure) to ensure the elimination of in-grown hairs. Small amounts of sugar scrub can also be used on hair to refresh the scalp and remove the dead skin cells, which is difficult to do with the shampoo. Hairdressers and experts recommend using a small amount of scrub every 6-7 washes. In addition, the gentle massage effect will also ensure blood circulation, which is essential for hair growth.
Remember – when using both salt or sugar scrub, never rub your skin! It is better to apply even, light pressure in a circular motion. Which scrub will you choose – salt or sugar?
BODY CREAM, YOGHURT, LOTION OR MAYBE BUTTER?
After thorough cleansing of the body skin, well-considered hydration is required. Which product will be right for my skin type? Body cream is intended for the daily care of normal skin and will also take care of dry skin. Body cream is the most purchased moisturising product in the world, and it is believed that people are familiar with it for the longest time. Moisturising creams are mostly based on oil, which provides a rich and caring product formula. However, it is important to remember that body creams are not intended for oily or sensitive skin.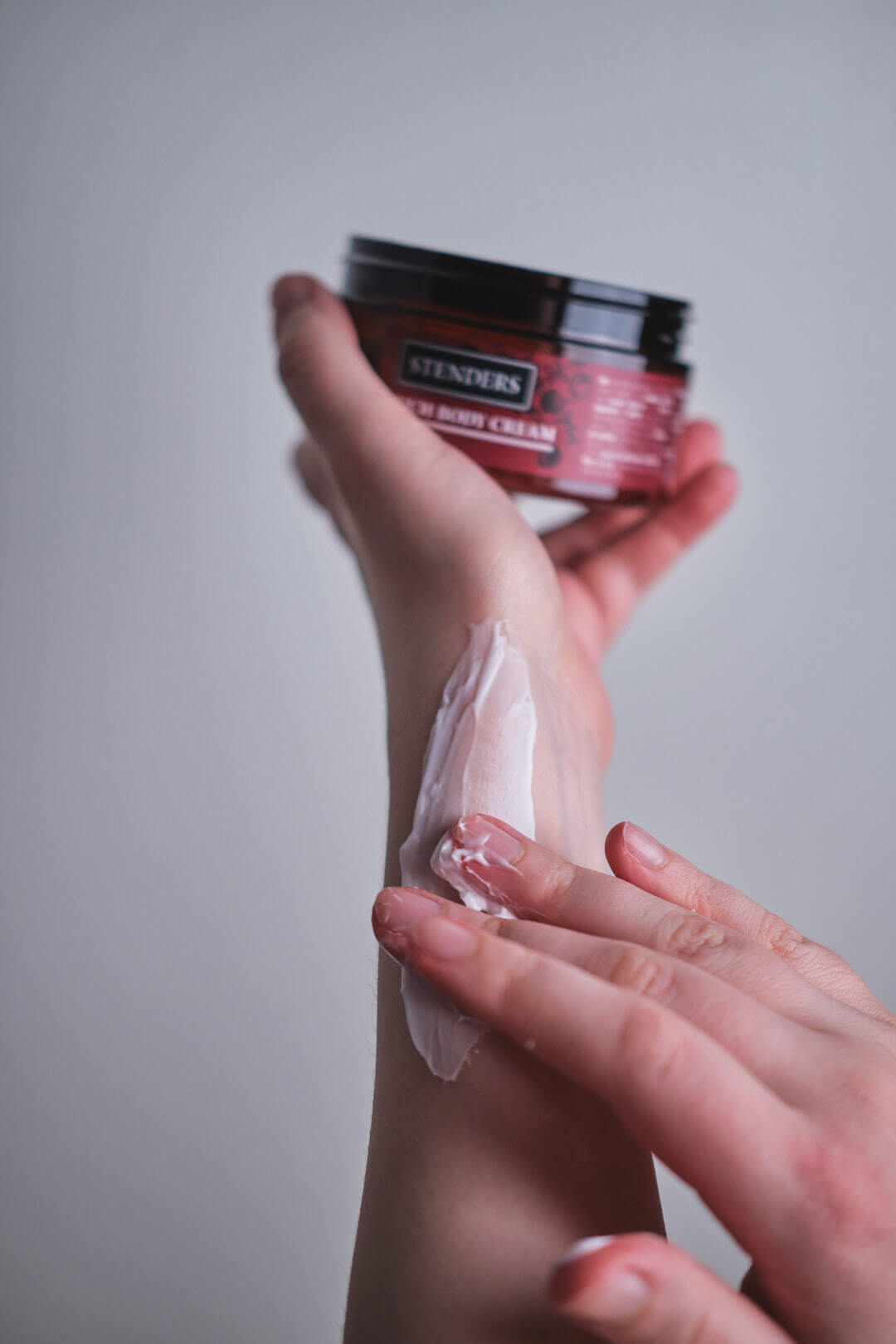 What is suitable for oily and sensitive skin? Body lotion has a medium liquid consistency; its formula is quickly absorbed into the skin without leaving a greasy layer, which means that it is very light. This type of product is best suited for oily and sensitive skin that needs hydration. However, it should be assessed whether the product will have the opposite effect, filling the pores. According to dermatologists, it is often believed that body lotion can be suitable for all skin types, but in fact it is most effective for those mentioned above.
Which product should be chosen for the care of dry and very dry skin? Body butter will be most suitable. Most often the base is shea or avocado butter, which are naturally rich products. In addition, the butter is supplemented with various oils, forming a soft and melting consistency. As already mentioned before, body butter is suitable for dry and very dry skin and can even save dry skin that has begun to peel. Body butter traditionally contains very small amounts of water – this is also the reason why butter is considered a luxury class product.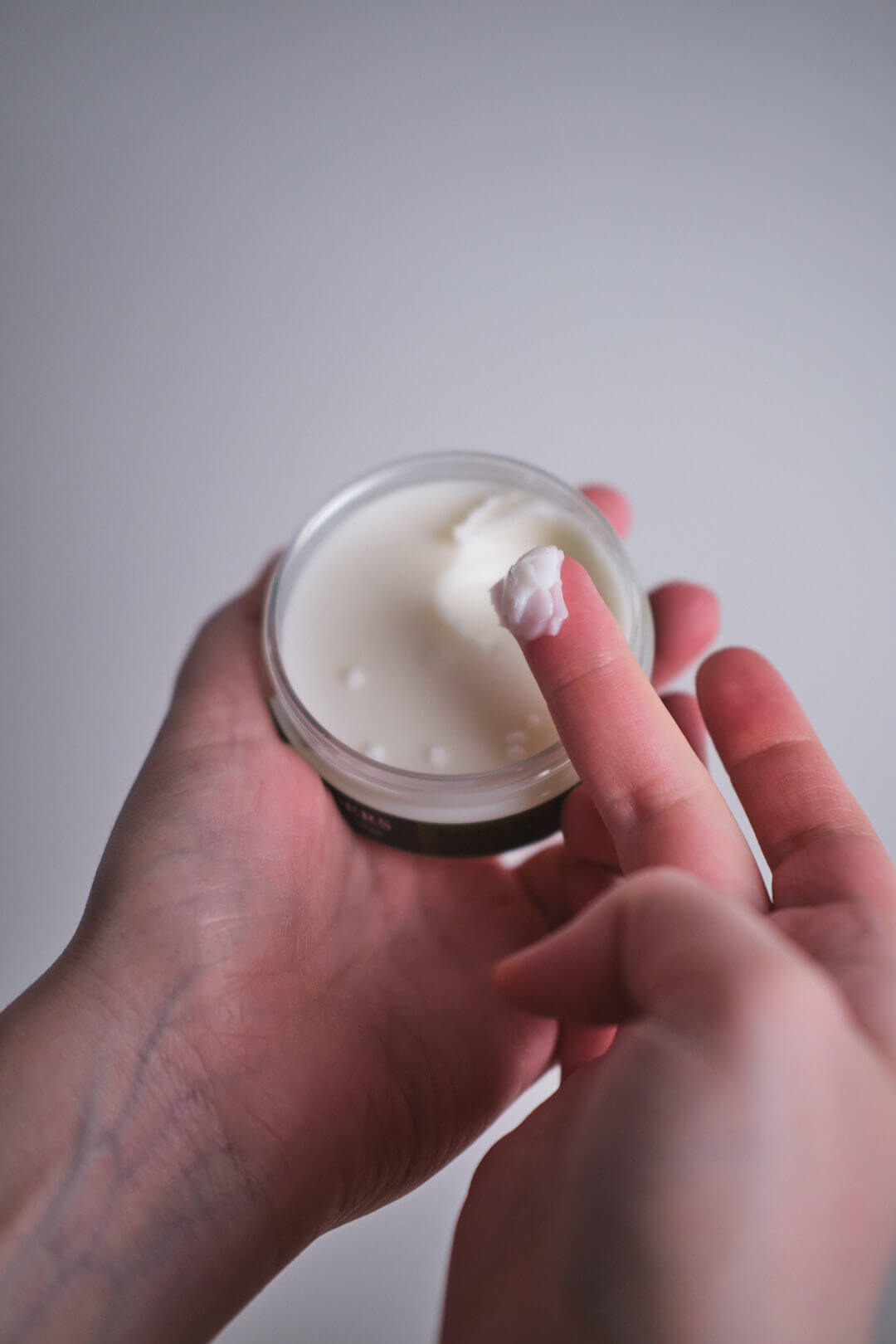 Is body yoghurt suitable for normal and combination skin? Yes, if you have one of these two skin types, body yoghurt will be right for you. This product is special due to the fact that it does not have to be applied on dry skin, and will have the best effect, if applied on wet skin. Body yoghurts absorb water drops and lock them in the skin to provide easy, but effective hydration. Additionally, it is also able to attract the necessary moisture from the air. The light formula will be quickly absorbed into the skin, which will especially delight combination skin.
Whichever moisturising and nourishing product you choose, remember to apply it immediately after taking shower or bath, so that it can take good care of your skin.
CHANGING OF THE SEASONS AND LIPS
It is similar with the skin of the lips – lips also need exfoliation with a lip scrub. Changing weather conditions will not only significantly affect the skin of the body, but also the lips. Cold and warm winds as well as humid air can cause the lips to crack and become sore. To prevent cracking of the skin and cleanse the lips of the dead cells, use a gentle lip scrub 1-2 times per week.
Experts also invite you to lose the bad habit – biting of the lips, which often causes microscopic or even visible injuries, contributing to the development of bacteria growth and inflammation. If the old skin is removed from the lips, you will no longer have the desire to bite them. Choose the most suitable fragrance and exfoliate your lips, giving them a pleasant massage effect. Remember that the skin of the lips is especially thin and soft, therefore massage the lips with your fingers using light movements for no more than 2-3 minutes!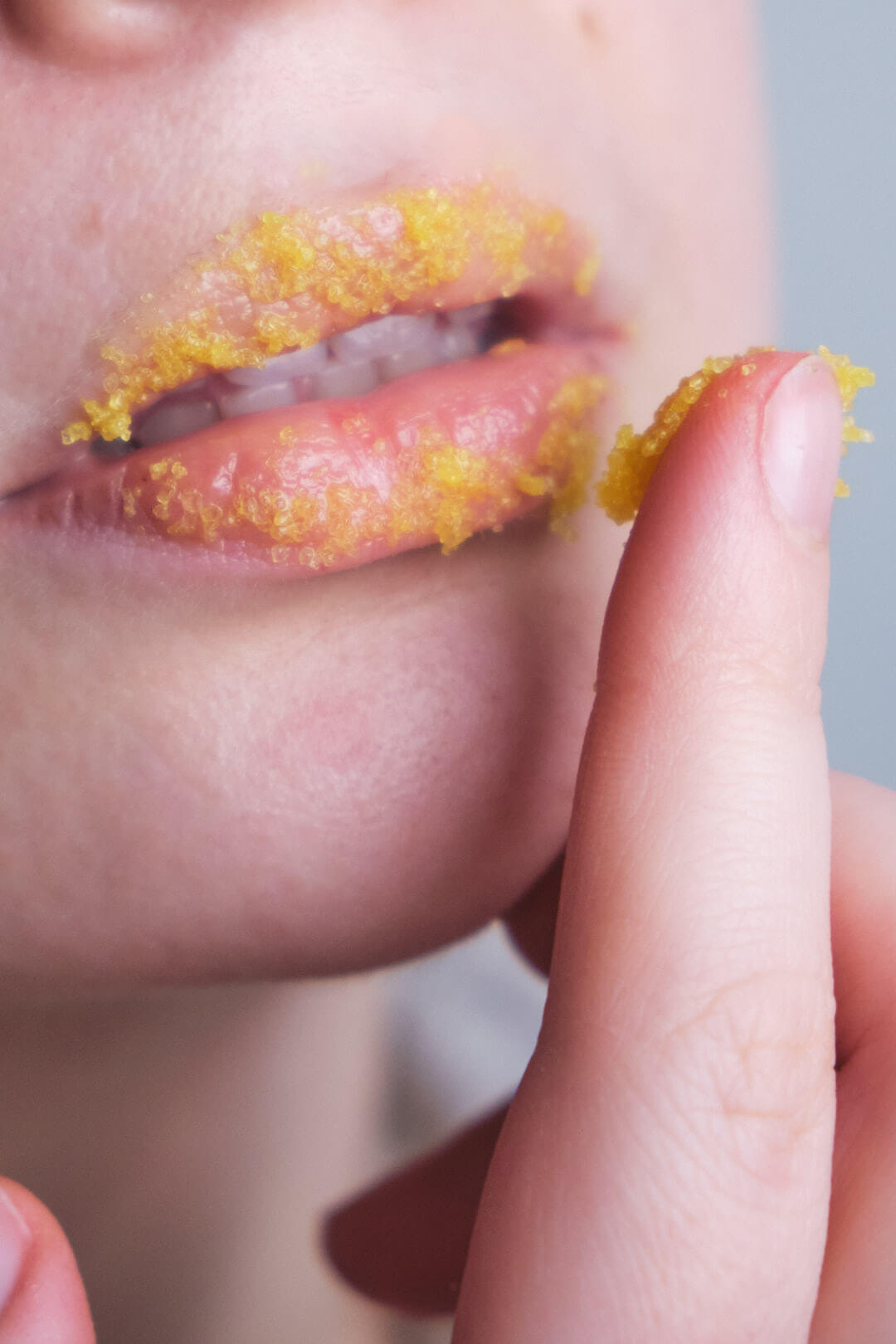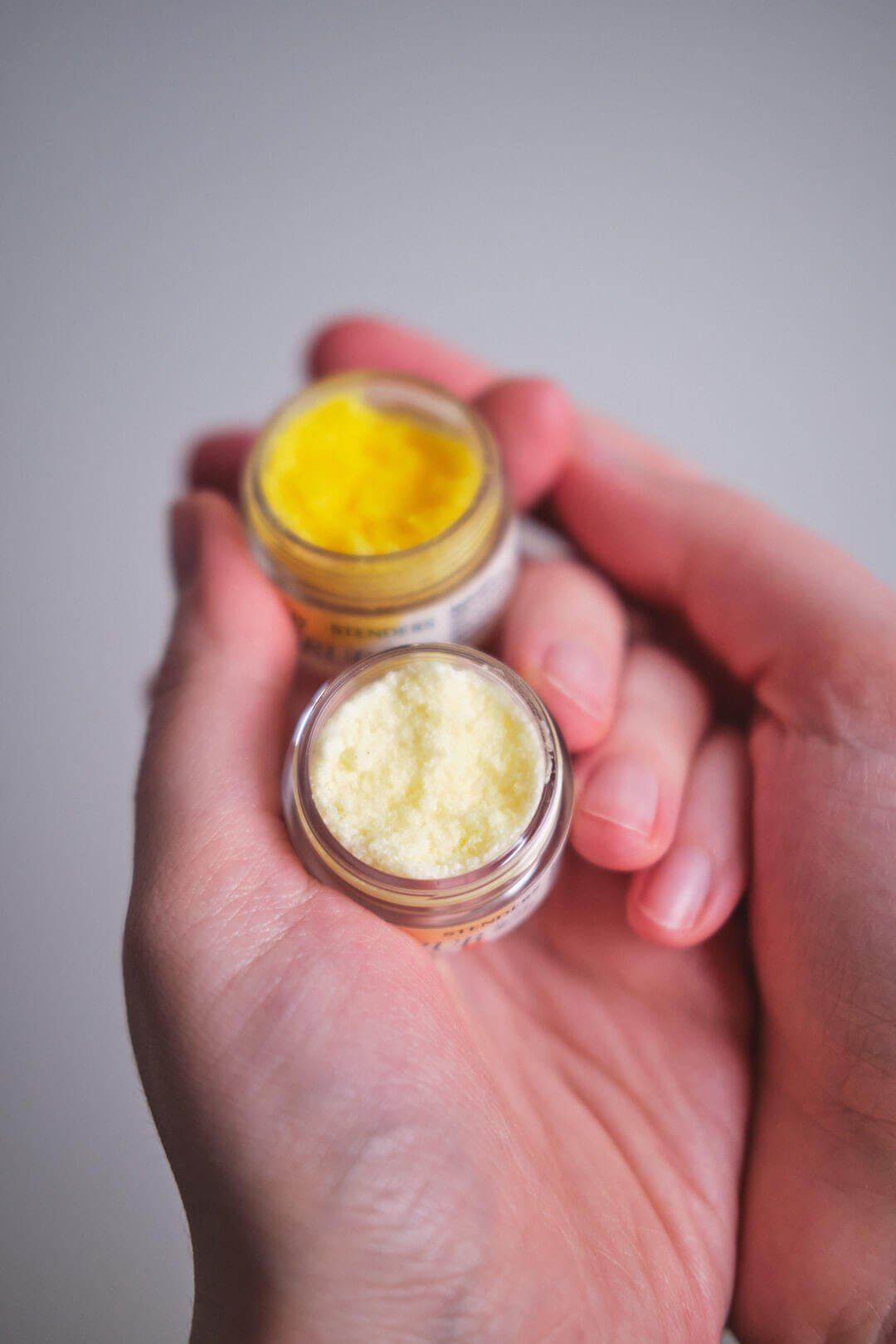 Lip butter or balm?
The main difference between these two products is the basic ingredients and thus also their consistency. Butter is thicker and more greasy, but also more effective, if the lips need "emergency" rescue. Interestingly, the packaging of lip butter has not changed over time – various brands still fill it in round containers, which makes the application process more special. Remember to wash your hands before applying the product, so that it is not contaminated.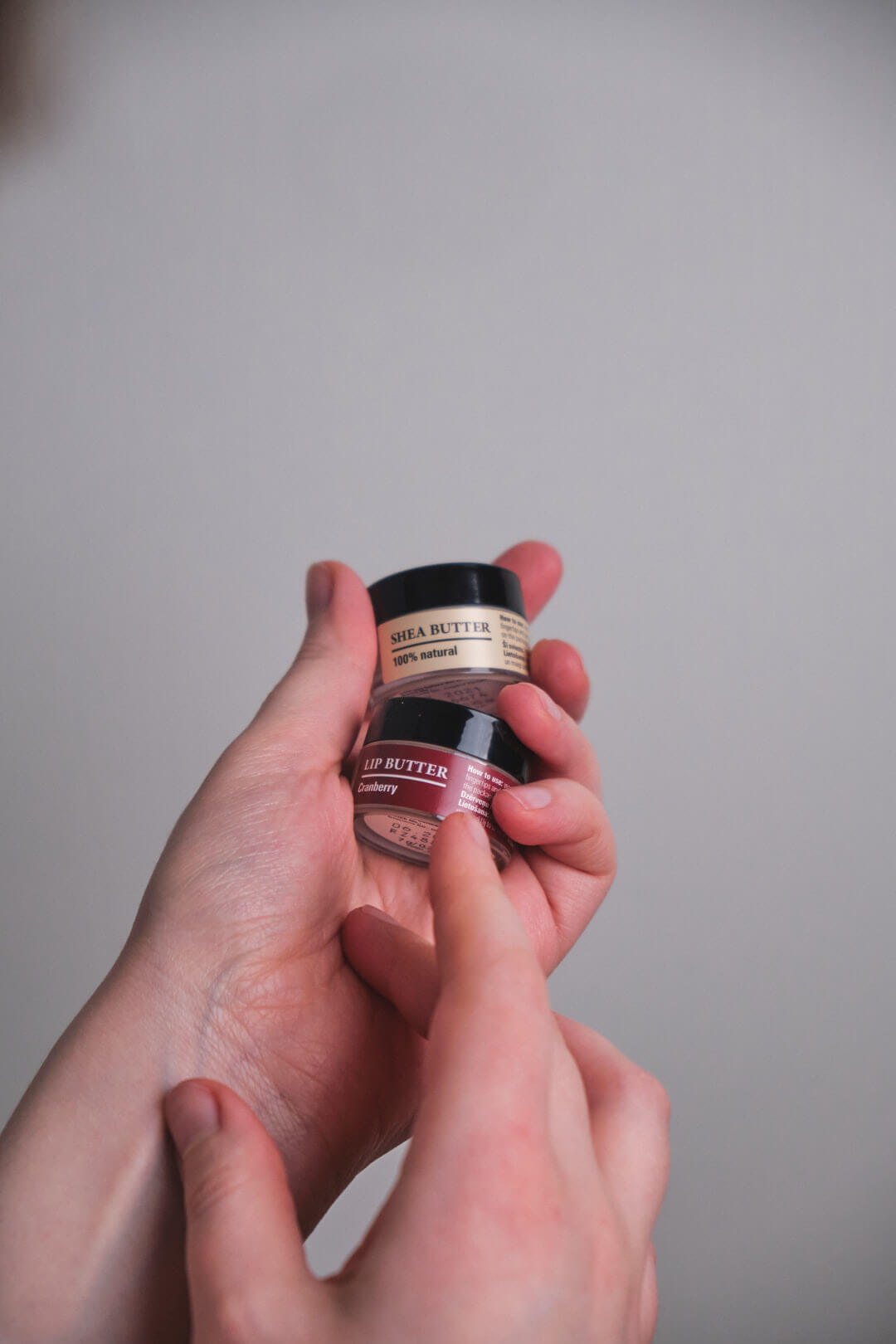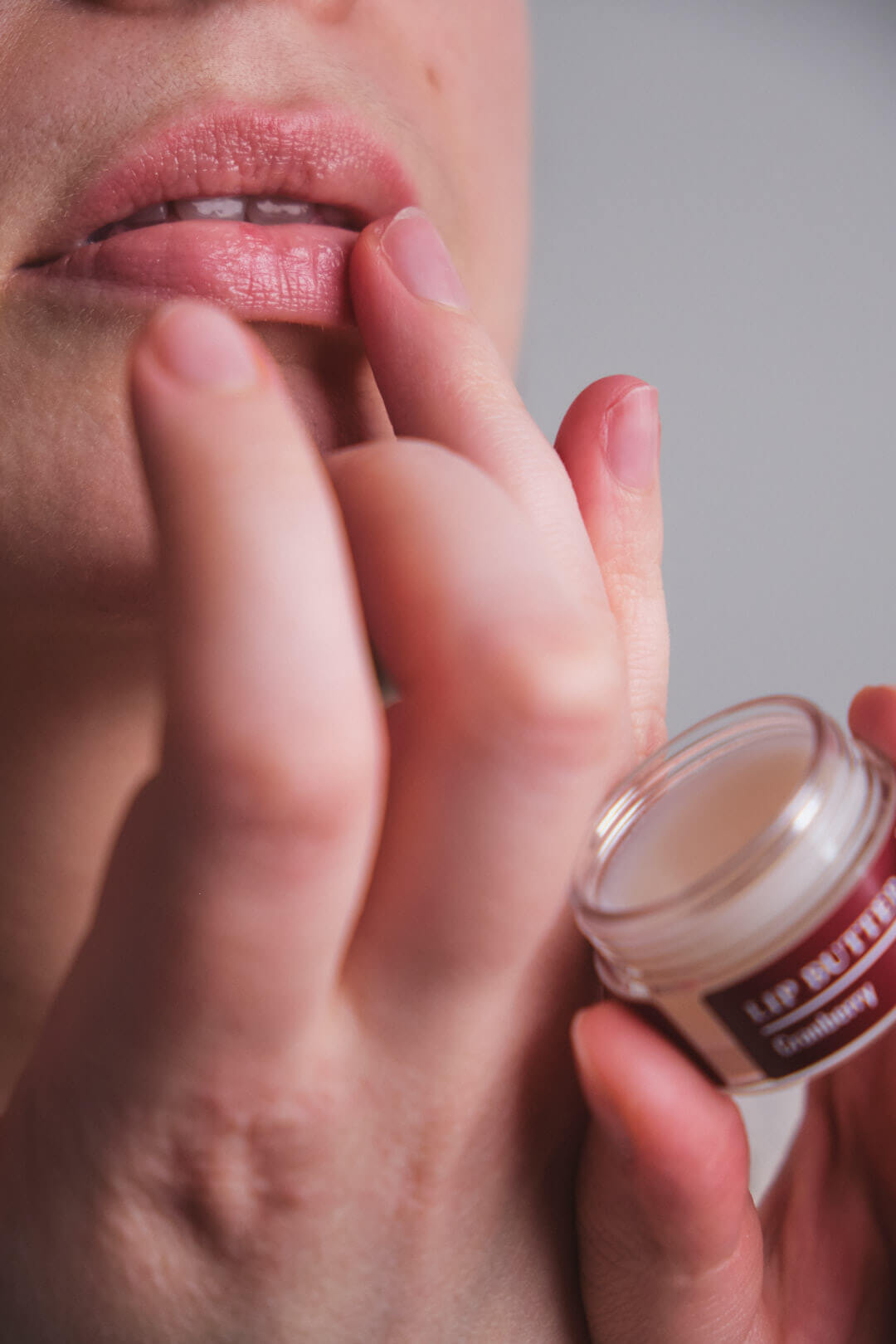 Maybe lip balm is better suited for me? If you want your lips to always be nourished and prefer easy application of the product, lip balm will be the best choice for a dynamic lifestyle. Traditionally, it is based on beeswax, which provides particularly deep hydration and detoxification. In addition, lip balm will not be as greasy as butter, therefore it will be easier to apply. Do you carry lip butter or lip balm in your bag?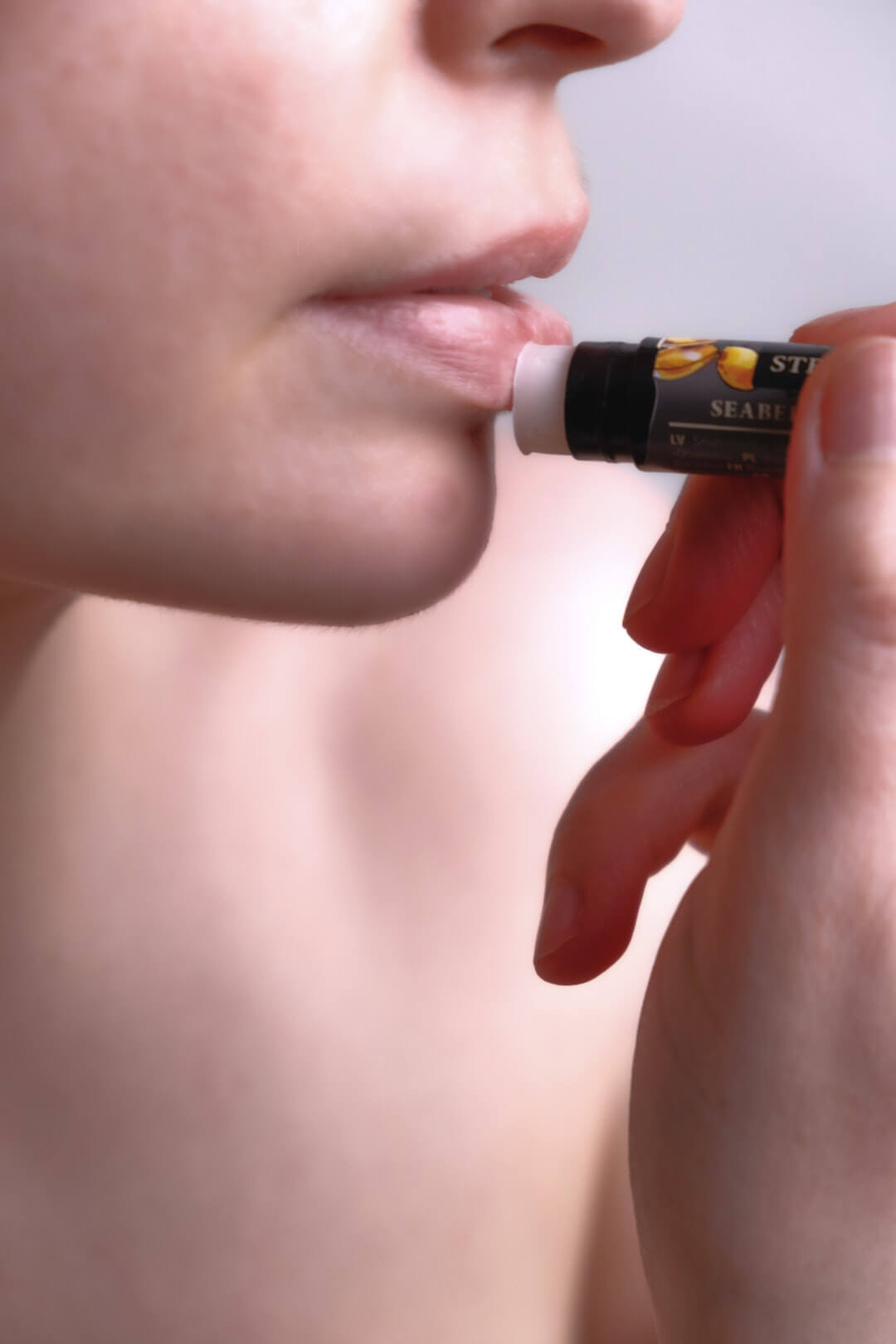 Written by: Kristīne Šeiko
« Back
---