Berry of the season – cranberries
This season, cranberries dress up not only the nature, but also us. Full of antioxidants and vitamins, they help strengthen immunity and skin health. Known as a great helper in treating various skin problems, maintaining skin elasticity and radiance.
Used for consumption or beauty care, cranberries are definitely a must-have this autumn! How to use them?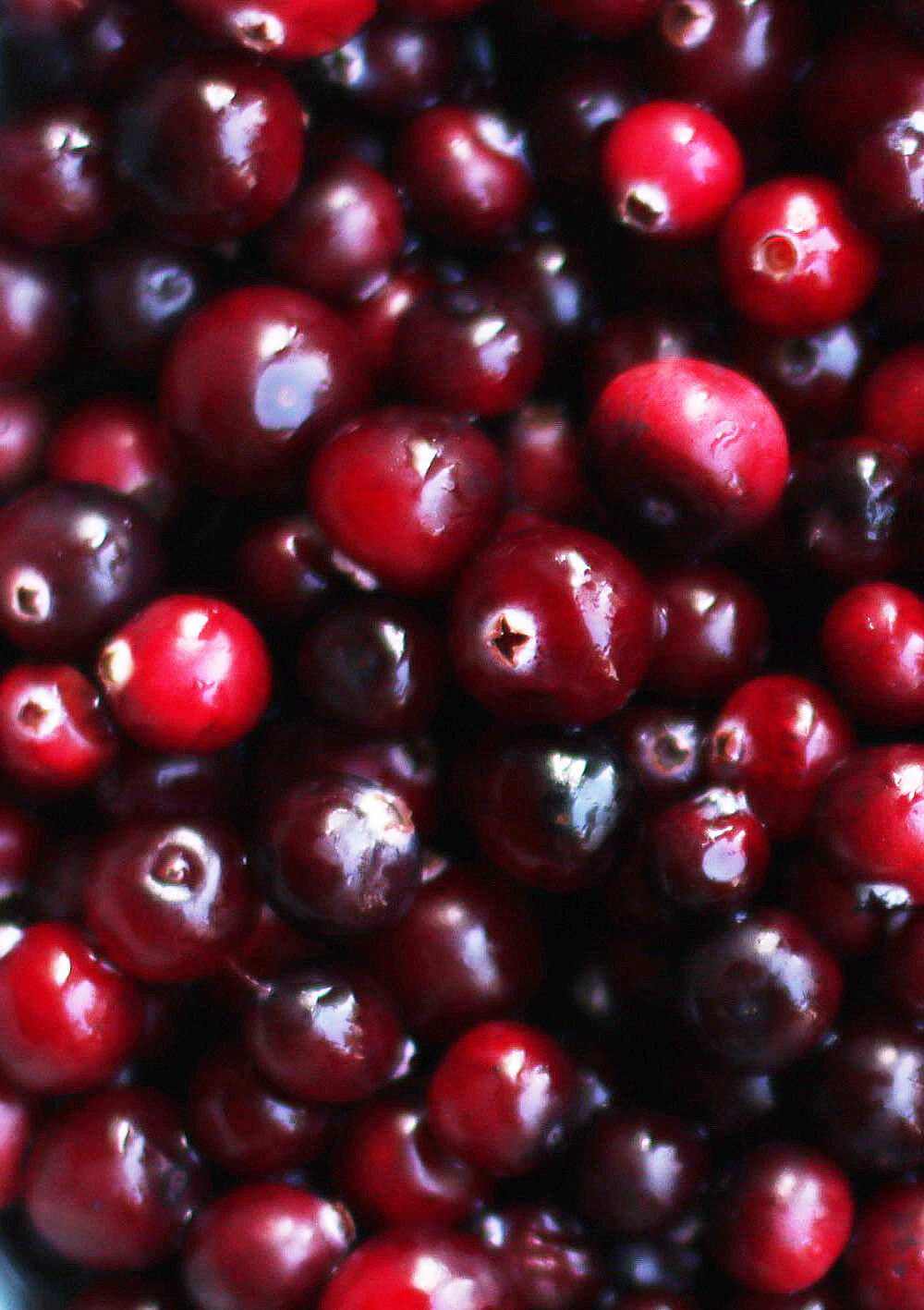 AS FOOD
// FRESH
Not everyone enjoys the sour cranberry taste to be able to eat them like popcorn. However, they contain the largest amount of vitamins when unprocessed and fresh, therefore we recommend to add them to green salad, sweet smoothies or at least as decorations for cupcakes and cakes.
Fresh cranberries are a perfect match for apples, oranges, Brussels sprouts, broccoli, quinoa, red meat dishes.
BEAUTY CARE
// FACE MASK
Cranberries contain plant enzymes that help get rid of dead skin cells, stimulate synthesis of new cells, and eliminate bacteria that cause inflammation. It is gentler than products with acid, so it can be used even by people with sensitive skin.
Prepare and use this mask twice a month:
1 glass of fresh cranberries
1 glass of red or green grapes
2 teaspoons of lemon juice
2 teaspoons of gelatine (without flavour or aroma)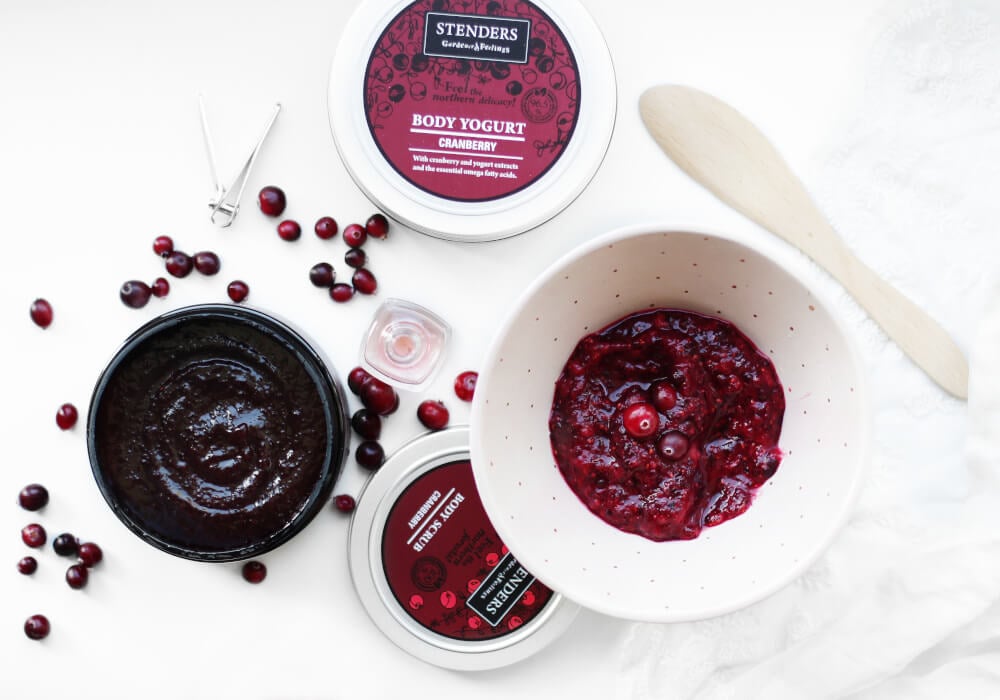 All ingredients are blended to a steady, pastel-like consistency. Put it in an airtight container, place in the refrigerator and let it cool down for at least 45 minutes. Apply to clean, dry skin, avoiding skin around the eyes. Relax and leave the mask on for at least 15 minutes. Then wash off with warm water.
// TONER
Helps oily facial skin or refreshes it before or after removal of make-up.
2 tablespoons of cranberry juice
2 tablespoons of rose water
Mix the ingredients mentioned and apply on the skin with a cotton swab. If prepared in larger quantities, store in a bottle with a spray gun and apply by spraying 15 to 20 cm from the face. Store in a refrigerator for no longer than 3 to 4 weeks.
// SPA RITUAL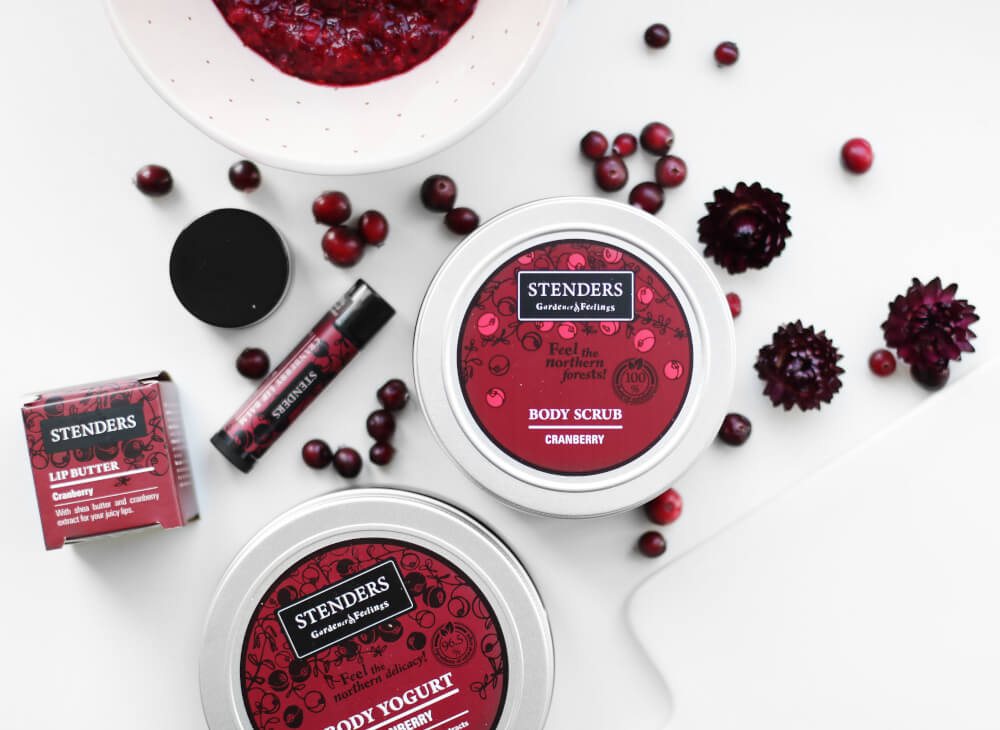 Choose any STENDERS cranberry line product and enjoy the charm of the berries. Our team has made sure that the cranberry extract found in the products stimulates the natural regeneration processes of your skin, invigorates, tones and keeps it youthful and radiant.
FRIDAY EVENING
You can also take in the antioxidants and vitamin C found in cranberries with a light Friday evening cocktail. By adding the warming ginger, we will also take care of inflammation.
// NON-ALCOHOLIC CRANBERY SANGRIA (6-8 people)
Lemon
Lime
Orange
Cranberries
2 glasses of cranberry juice
2 glasses of grape juice
1 glass of orange juice
½ glass of lemon juice
4 glasses of carbonated mineral water
Cut the lemon, lime and orange into slices, place them in a large, deep container, add cranberries and the juices listed above. Mix thoroughly and put in the refrigerator overnight or at least for 4 hours to brew. Before serving, add mineral water and, if necessary, ice cubes. Mix thoroughly and serve to the guests!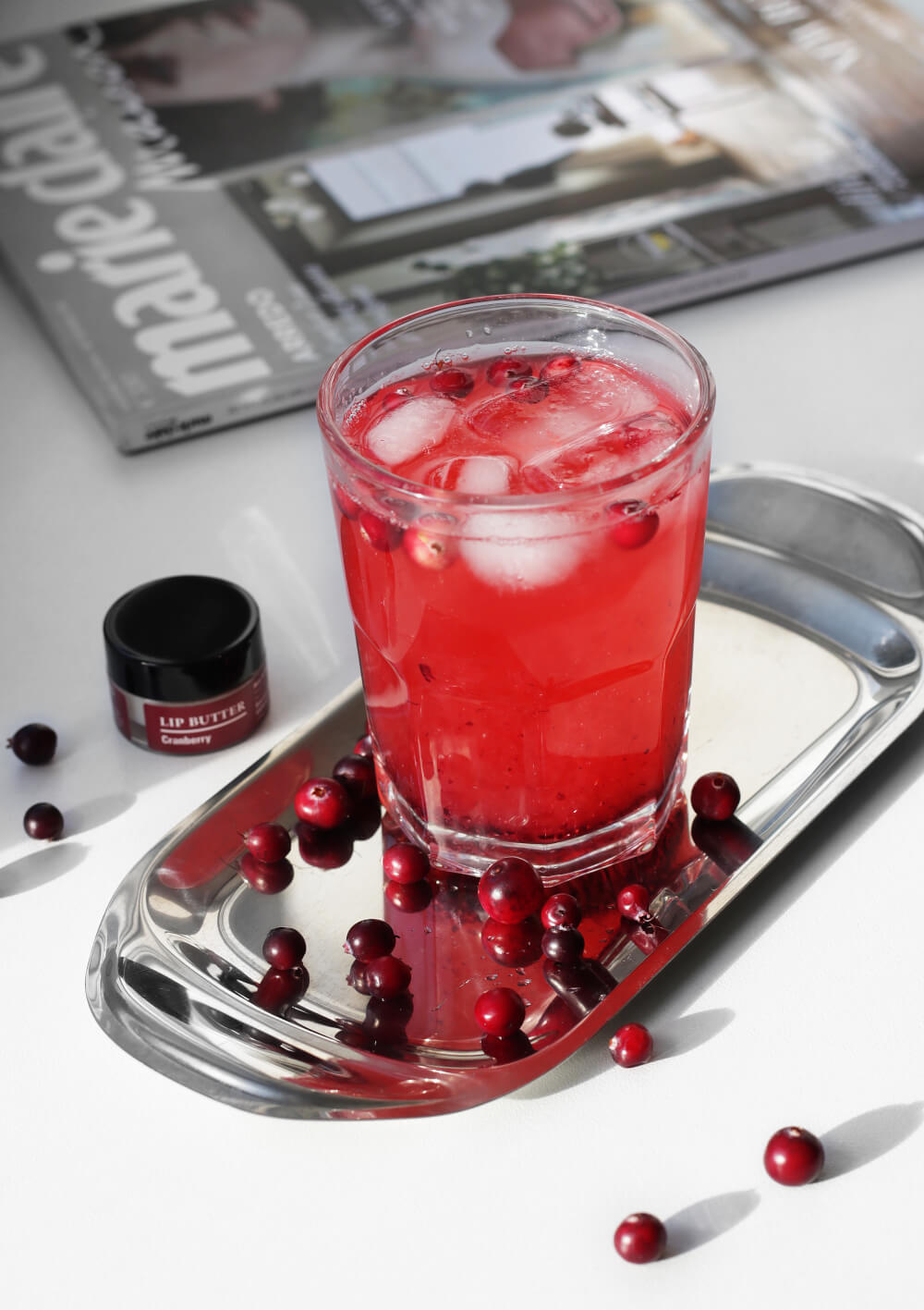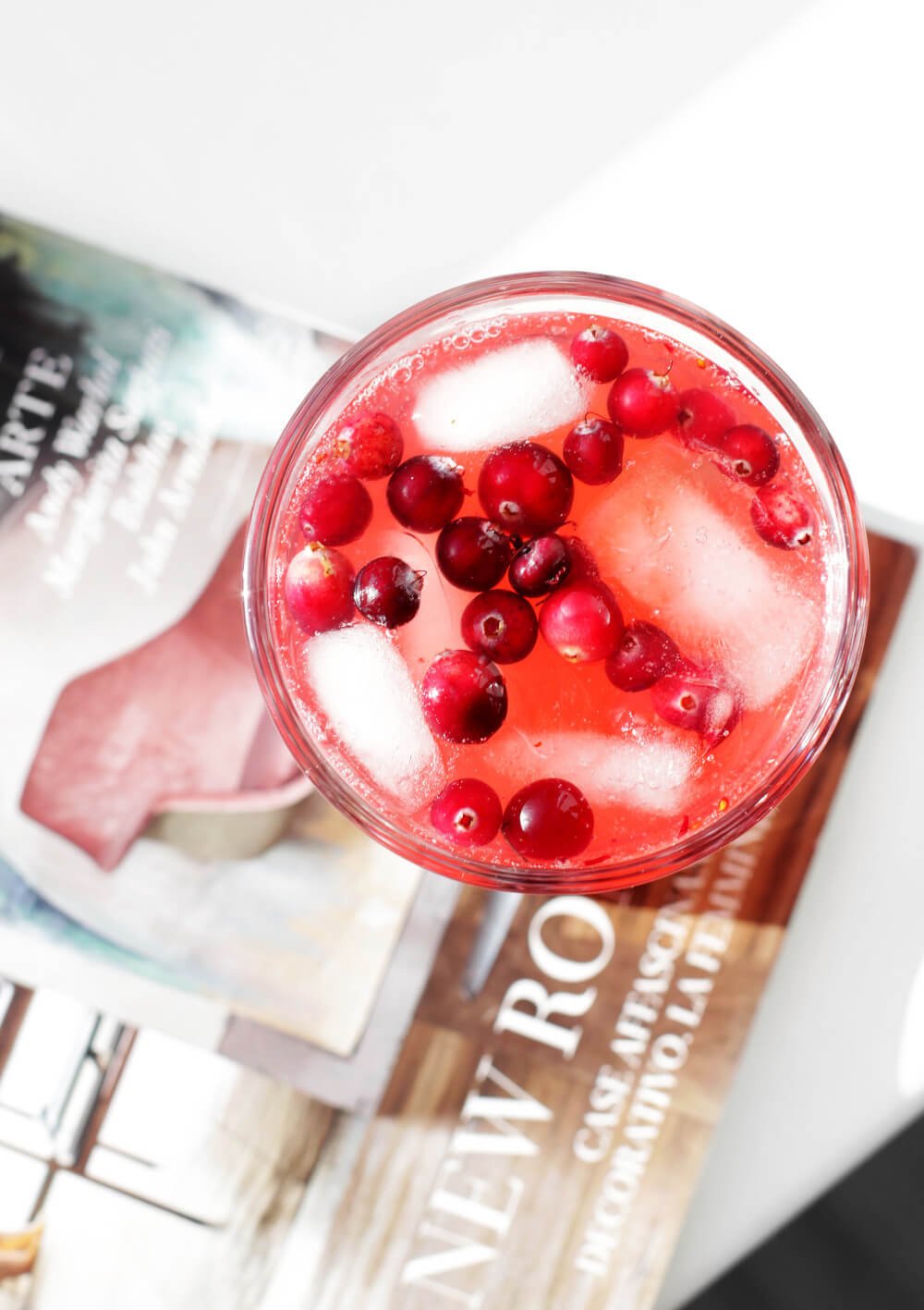 « Back
---