Blog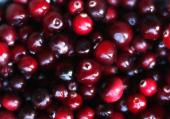 This season, cranberries dress up not only the nature, but also us. Full of antioxidants and vitamins, they help strengthen immunity and skin health. Known as a great helper in treating various skin problems, maintaining skin elasticity and radiance.
Read more »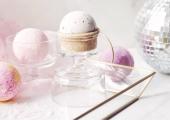 Romantic, gorgeous, full of colours and magic, incredibly aromatic bath bubble balls... How to choose the right one?
Read more »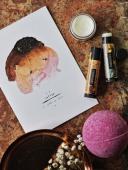 STENDERS cosmetics are known for their distinct and mesmerising aromas. To find the most suitable scent for yourself and not to get lost in the wide range of aromas offered, we have combined aromatherapy and astrology to give you the most suitable scents for each zodiac sign and offer the appropriate products from STENDERS shelves.
Read more »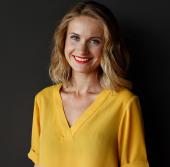 During summer, while indulging in everyday beauty rituals, pay special attention to correct body care, and proper moisturizing and nourishment of your skin. Remember that well moisturized skin is an important step in maintaining that perfect summer sun-tan.
Read more »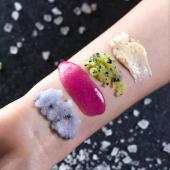 We believe exfoliating to be the ultimate beauty therapy you can treat your skin to that is why we've taken our body scrub game to a whole new level offering you a variety of deliciously-scented choices with powerful beauty benefits for skin that feels plumped with freshness and beaming with radiance.
Read more »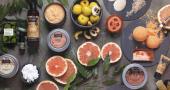 Die schönen, prächtigen Grapefruits verlocken uns oft mit ihrem frischen Duft, aber es ist für viele nicht so einfach, sich an ihren bitteren Geschmack zu gewöhnen. Doch die Grapefruit bewahrt einige wertvolle Geheimnisse, die sie zu einer der heutigen Superfrüchte machen. Deshalb lohnt es sich, sie in den Speiseplan aufzunehmen und für die Schönheitspflege des Körpers und der Haut zu verwenden.
Read more »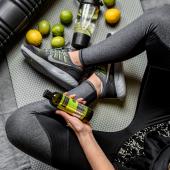 Boost your body and mind with beauty innovations and the best of nature's ingredients in our awarded firming body treatments. The firming and rejuvenating formulas combined with active and healthy lifestyle will work wonders in making you look and feel your absolute best.
Read more »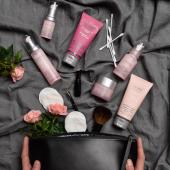 STENDERS Wild Rose deep moisture skincare range combines products for all the basic daily skincare steps – cleansing, toning and moisturising. Combined with power treatments for deeper, more effective moisturising benefits this range gives you all what's necessary for that perfect everyday skincare routine.
Read more »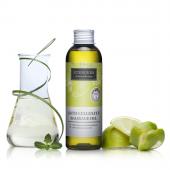 16 women, aged 25 to 50, with signs of cellulite classified according to the Nurnberger-Muller scale, took part in the study.
Read more »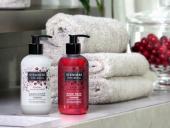 Your hands, just as your face, each day are exposed to the winds, sun, cold, water and, what's more, the effects of chemical detergents. Under the influence of all these factors, the skin of your hands ages much faster. Peeling is one of the most effective ways of caring for the youthful appearance of the skin and deliver instant feeling of softness and silkiness. Supplement the peeling treatment with other simple, yet equally effective steps for your hands to retain softness, smoothness and neat, youthful appearance for long.
Read more »