Blog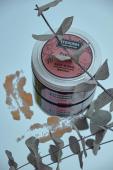 Do you know why Sundays are special days? These are body scrub days! We have selected three body scrubs that are favoured the most by STENDERS customers, so you can choose your favourite too! Sweet, fresh or refreshing?
Read more »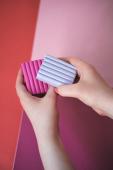 Would you like to give your little one a bath full of joy? STENDERS has created a unique product in Europe – soap clay, which is a well-thought-out hand-made product of the brand. We know that children sometimes do not find bathing every night to be their favourite pastime, but with the help of modelling soap, bathing becomes a fragrant adventure.
Read more »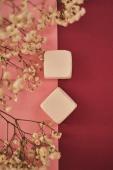 Do you know what is small, compact and especially fragrant? Yes, it is the new STENDERS wash cube – now even more tempting. The small cube is filled with heaps of magic, because when combined with water, it turns into a soft and elegant foam that will gently cleanse and tone the skin. The product contains valuable kaolin or white clay, which is considered to be the purest clay. Kaolin clay will take care of the cleansing, removal of dead cells and skin detoxification, while ionised and atomised seawater will refresh the skin, leaving it invigorated and radiant.
Read more »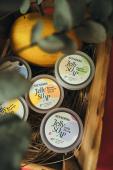 June is spoiling us with really summery weather, the first garden treats and summer adventures on beaches, in holiday houses and meadows. Mornings are my favourite moments, when the early freshness can be felt, bird songs can be heard and soft morning light glows, making everything twice as beautiful. All you want to do is just devote fifteen minutes to enjoying the peaceful start of the day with a coffee in your hand. Do you know what can make me and you even more happy?
Read more »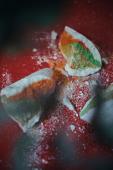 Who says that warm baths should be cancelled during the sunny time of the year? As a true supporter of home SPA, I think that a relaxing bubble bath is necessary for everyone, and at any time. To bring us new sensations and perfumes, STENDERS has created a surprise saturated with spring scents and true colour therapy – new bath bubble bombs.
Read more »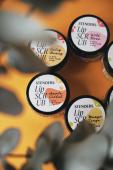 Spring is bringing the warm sunshine, sparkling golden hours, bird songs and a bit of exotic scents. I have to admit I prefer deep and rich scents, but in spring, when I feel the pleasant morning coolness and see the first tulips in the backyard garden, I want to take in some refreshing, invigorating and even exotic sweet aromas.
Read more »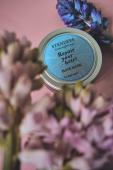 We are just a few steps away from diving into the warm summer sun, orange sunsets, relaxing hugs of the sea and delicious picnics. We would like to remind you that all the safety measures must still be followed to curb the spread of the virus, but that doesn't mean you cannot choose well-thought-out summer activities. With the first warm touches of the sun, I always ask myself – how can I take care of my hair in summer? What to add to my hair care routine? What will ensure that my hair stays shiny and protected?
Read more »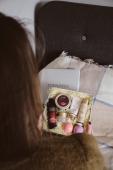 We live in trying times and experience changes with every step. However, when I look around, I see (more precisely - I hear) that people are looking for the positive things in this situation as well, and that makes me very happy. Doesn't every cloud have its silver lining? Or golden one? I have said multiple times on social networks that this is the time to look around and appreciate what we have. And we tend to forget that we have so much! What seems so obvious in our daily life is not available at the moment.
Read more »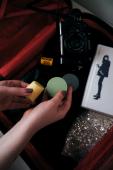 I have already mentioned several times that I am particularly fond of STENDERS, because it is part of my childhood memories and reminds me ones of the first products of the brand – bath bubble bombs. I believe that companies must also think about new technologies and modern products meeting our current needs, values ​​and global processes.
Read more »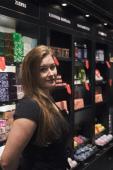 A warm smile, cheerful "Hello!", friendly reception at the store, extensive knowledge about the brand products, ability to find the right product you need to make the Sunday evening even more wonderful, a skill to create a small celebration 30 times a day, ability to find the most suitable gift for your significant other, special attention to wrapping every gift… Do you know who these people are? If the first thing that comes to mind is the friendly STENDERS store consultants, you hit the bullseye. I believe it is the consultants we meet on a daily basis that are the faces of the brand, which allows us to learn about the values of the company and understand them. Did you know that each STENDERS consultant have their own special daily ritual? Do you know what they like about working with people? Do you know which products foreigners choose and what aromas we in Latvia like the most? Keep reading and meet three of our store consultants.
Read more »