Blog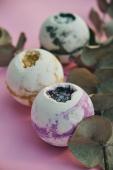 The use of minerals and semi-precious stones in cosmetics is not new, but it seems to be a well-forgotten old method, as currently brands that develop high-end cosmetics are resuming integrating or are attempting to integrate crystal extracts into their cosmetic products. Crystals have been used in beauty care since the time of Cleopatra, which means that historically, people have already understood the use of various valuable substances that we are now rediscovering.
Read more »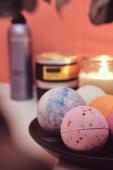 Autumn is approaching along with its characteristic chilly weather, making us long for additional warmth and coziness. Wool socks, the favorite plaid and warm tea containing natural riches collected in the summer meadows are the first salvation, but the gentle warmth of the bath rituals is also an effective option.
Read more »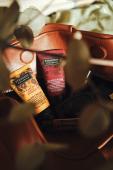 How do you take care of the fragile skin of your hands and lips? Do you use protective and nourishing products daily? We often assume that hand creams and lip balms are only a necessity during the cold season of the year, but it is always important to remember that the skin is affected by both cold and heat, as well as other activities such as gardening or leaving your gloves on the shelf.
Read more »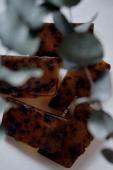 Tea tree soap with antiseptic and antibacterial properties is a must have in any household. At the moment you have to take various safety measures and pay special attention to your hygiene. The tea tree oil and aloe juice in the soap will not only awaken and nourish your skin, but it will also form a special layer that will protect you from harmful sunlight, free radicals, pollution and various infections.
Read more »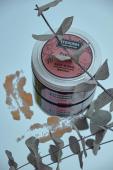 Do you know why Sundays are special days? These are body scrub days! We have selected three body scrubs that are favoured the most by STENDERS customers, so you can choose your favourite too! Sweet, fresh or refreshing?
Read more »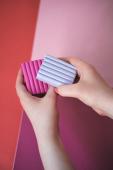 Would you like to give your little one a bath full of joy? STENDERS has created a unique product in Europe – soap clay, which is a well-thought-out hand-made product of the brand. We know that children sometimes do not find bathing every night to be their favourite pastime, but with the help of modelling soap, bathing becomes a fragrant adventure.
Read more »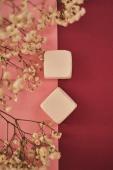 Do you know what is small, compact and especially fragrant? Yes, it is the new STENDERS wash cube – now even more tempting. The small cube is filled with heaps of magic, because when combined with water, it turns into a soft and elegant foam that will gently cleanse and tone the skin. The product contains valuable kaolin or white clay, which is considered to be the purest clay. Kaolin clay will take care of the cleansing, removal of dead cells and skin detoxification, while ionised and atomised seawater will refresh the skin, leaving it invigorated and radiant.
Read more »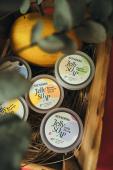 June is spoiling us with really summery weather, the first garden treats and summer adventures on beaches, in holiday houses and meadows. Mornings are my favourite moments, when the early freshness can be felt, bird songs can be heard and soft morning light glows, making everything twice as beautiful. All you want to do is just devote fifteen minutes to enjoying the peaceful start of the day with a coffee in your hand. Do you know what can make me and you even more happy?
Read more »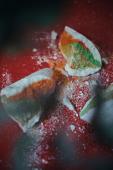 Who says that warm baths should be cancelled during the sunny time of the year? As a true supporter of home SPA, I think that a relaxing bubble bath is necessary for everyone, and at any time. To bring us new sensations and perfumes, STENDERS has created a surprise saturated with spring scents and true colour therapy – new bath bubble bombs.
Read more »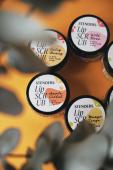 Spring is bringing the warm sunshine, sparkling golden hours, bird songs and a bit of exotic scents. I have to admit I prefer deep and rich scents, but in spring, when I feel the pleasant morning coolness and see the first tulips in the backyard garden, I want to take in some refreshing, invigorating and even exotic sweet aromas.
Read more »