Blog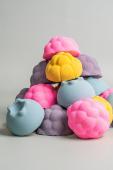 Now is the best time to bring berries from the bounty-filled forests to your kitchen, jars and bathroom! So we are happy to introduce our new jelly bath bomb gift set - That's My Jam.
Read more »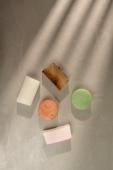 We've selected five favourite STENDERS soaps for souvenirs from Latvia. All our carved soaps are made in Latvia, and we pay great attention to detail and quality, so all soaps are hand-crafted, delicately, and carefully as the most exceptional work of art.
Read more »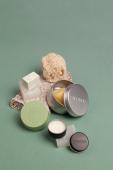 We have assembled a selection from the STENDERS travel size beauty products for your me-time rituals while traveling.
Read more »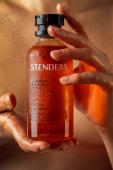 You can find products that transform in STENDERS product range to, we are happy that they have wone undivided love and appreciation in a relatively short time.
Read more »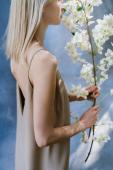 The beautiful time of graduation is right around the corner. Have you chosen a gift for your graduates and teachers? How about giving them qualitative #metime, a relaxing bath ritual, or some small everyday happiness?
Read more »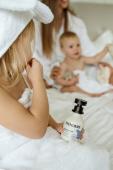 Mommies, dear mommies of babies – all our admiration and praises to you! We know very well that it takes a lot of strength, endurance, and the ability to perform millions of tasks simultaneously, both when taking care of the little ones and when pampering yourselves. Inspired by you, we have created products that will help raise the multi-tasking skills of mommies to heights never seen before.
Read more »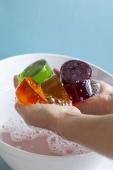 Who said that only Easter eggs get the privilege to enjoy the colours in April? This Easter, we challenge you to egg fights, swinging, and bathroom rituals filled with colours and fragrance.
Read more »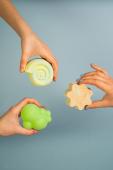 With its colours, scents, blooms, and sunshine, Spring perhaps is one of the most anticipated times of the year - makes the soul grovel and quietly open eyes to miracles.
Read more »
Our hair is exposed to a variety of factors on a daily basis that do not necessarily benefit its health, such as heating, harsh weather, dyeing and frequent heat treatment. We usually pamper the skin of the face and body with different creams, but our hair also needs that special care and it must be protected from the harmful effects of the environment.
Read more »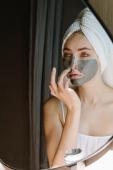 The daily ritual of facial care usually includes three steps: cleansing, toning and moisturising. However, we often feel that every cell of our facial skin is craving additional "support" – especially in winter and in harsher weather conditions, when sharp fluctuations in air temperature can be observed, when winds are blowing, and the rooms are filled with dry air…
Read more »