Blog
Achieving and maintaining firm and healthy skin might be a goal for many of us. We have explored essential daily habits that help you improve overall well-being and keep your skin firm, supple, and glowing.
Read more »
The word gourmet is associated with high quality and excellence. Our latest selection of hand-crafted soaps provides a touch of luxury to your daily routine.
Read more »
In this blog, we've put together some practical tips to help you look at sustainability in the bathroom. Read and get inspired!
Read more »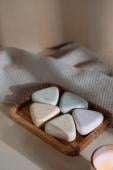 Solid shampoos offer several benefits over traditional liquid shampoos and are an excellent choice for those who want to make a sustainable choice without compromising effectiveness.
Read more »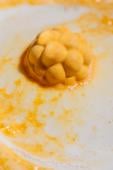 The aroma is essential component also in skincare products and rituals. When we think about STENDERS products, finding the right aroma that enhances product functionality takes a lot. To learn more about fragrances, we asked perfume expert Marika Rozenbergs, creator of Follow the Nose, to share some guidelines for aroma perception.
Read more »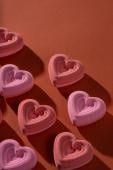 We share some suggestions that can serve as thoughtful Valentine's Day gifts and an aromatic and emotion-filled scenario for a romantic evening.
Read more »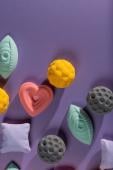 The Spring/Summer 23' bath bomb Awakening collection brings global trends into your bathroom through brightly coloured and designed bath bombs with functionality – infused with specially developed, scientifically-proven aroma combinations to enhance your well-being, sleep and energy.
Read more »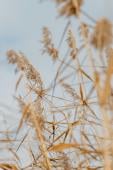 Writer and producer Marta Selecka highlight the diversity of amber, seeking and finding the values she trusts. Watch, be inspired, and be captivated by the magic of amber!
Read more »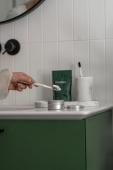 For your dental health, we have created three different tooth powders using natural and effective ingredients to ensure quality and functionality.
Read more »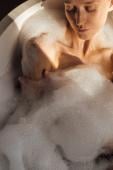 The New Year often comes with resolutions, most likely to do what is best for ourselves, and that comes hand in hand with planning.
Read more »