Time for yourself – a peaceful bath ritual
This year, winter brings us the special gift of beautiful views and heaps of snow, but along with the cold winds we are looking for more and more opportunities to warm and nourish both our mind and body. How about a fulfilling and special bath ritual, that will tuck you in like a warm blanket, smothering you with peaceful feelings? This ritual should involve more than just soaking in the bath – it can be an evening full of activities, devoting time for yourself, relaxing the mind and providing the skin with much-needed vitamins and care.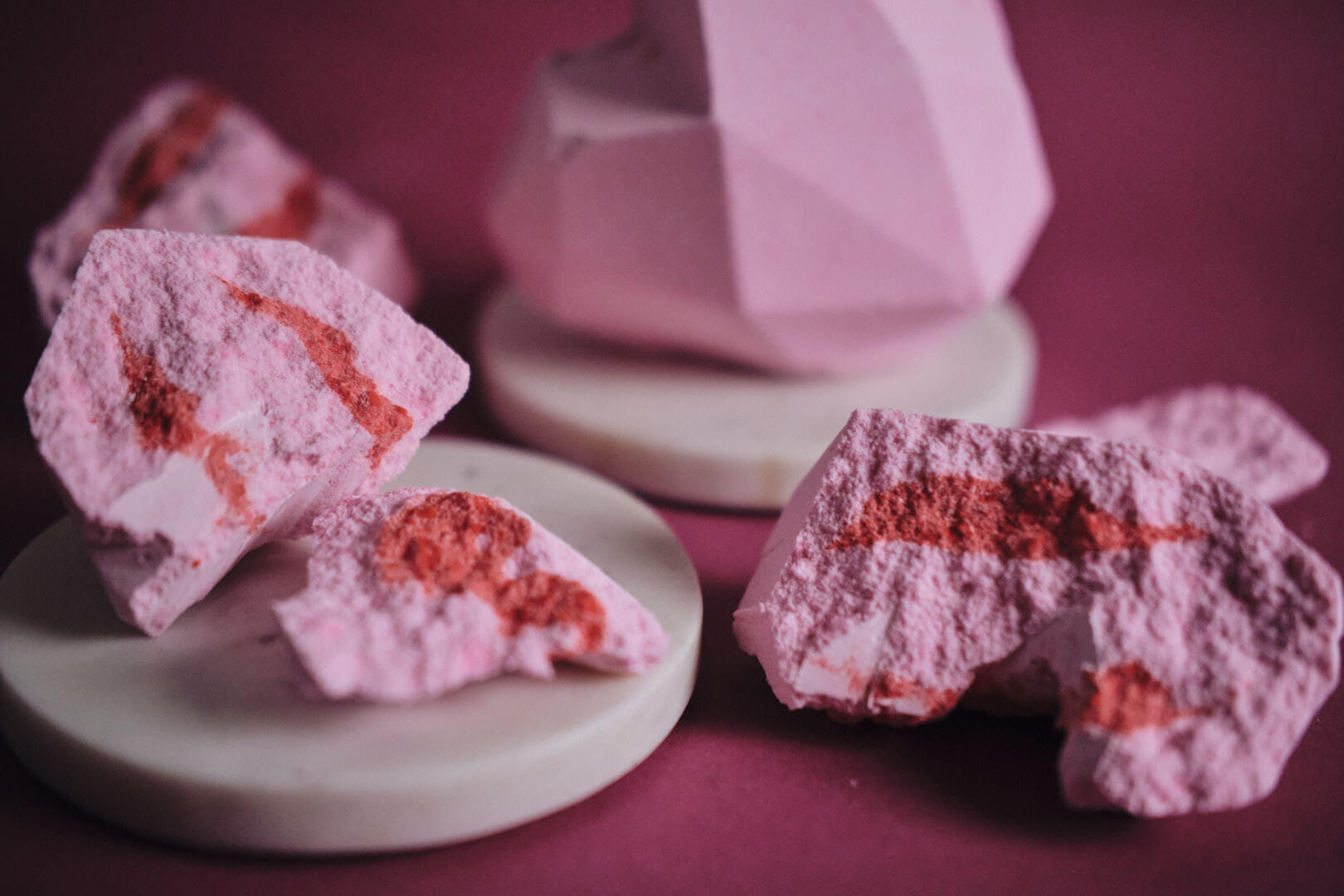 I begin my bath ritual by preparing – I dim the lights in the bathroom, light a few scented candles, prepare a warm bath, as well as make myself a cup of delicious herbal tea or hot chocolate with cinnamon. Remember that the water temperature should not exceed 37 degrees to avoid harming the skin. 15 minutes will be enough for a relaxing bath soak. Afterwards I choose my favourite products – bath ball, shower cream or moisturising soap, scrub and body cream.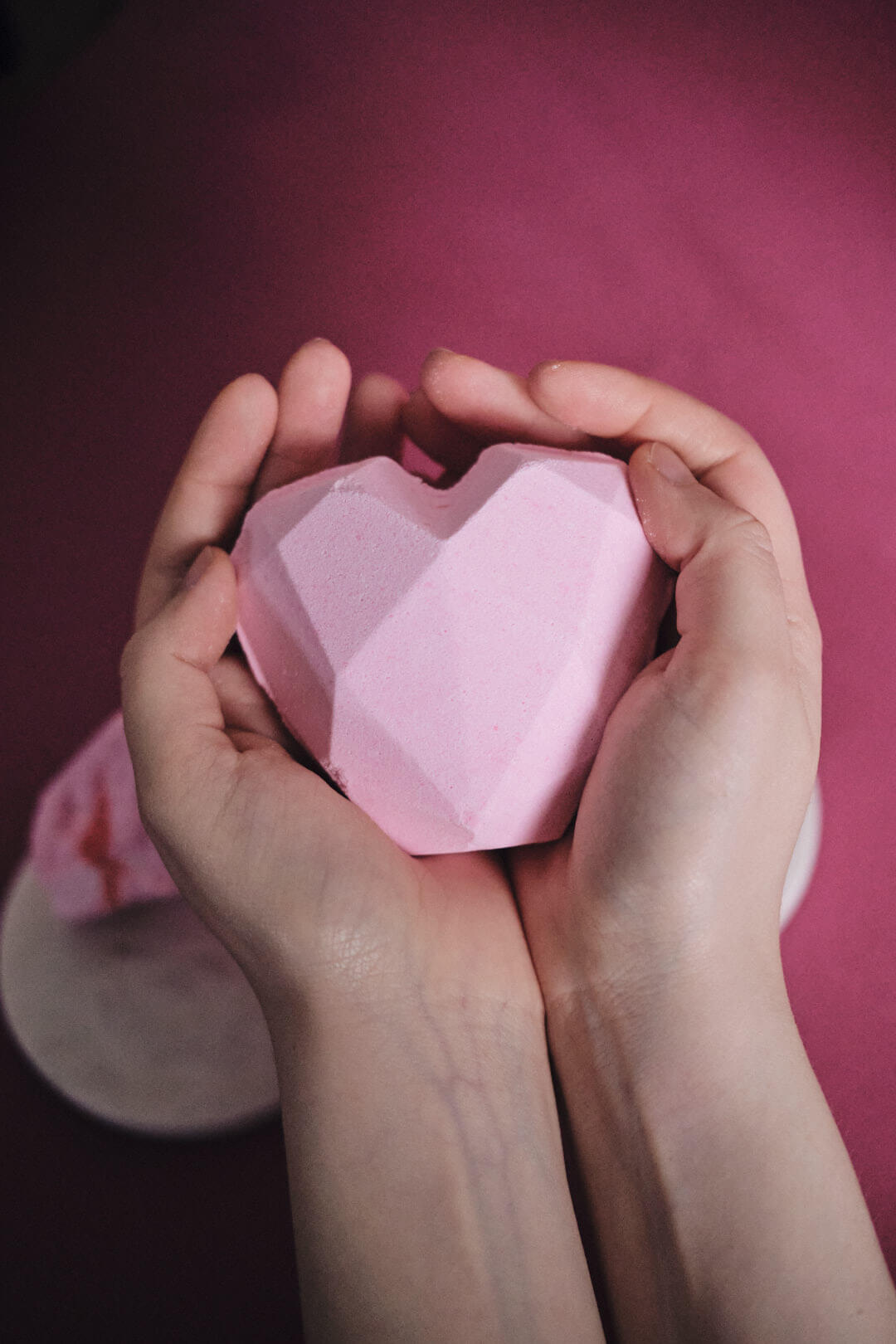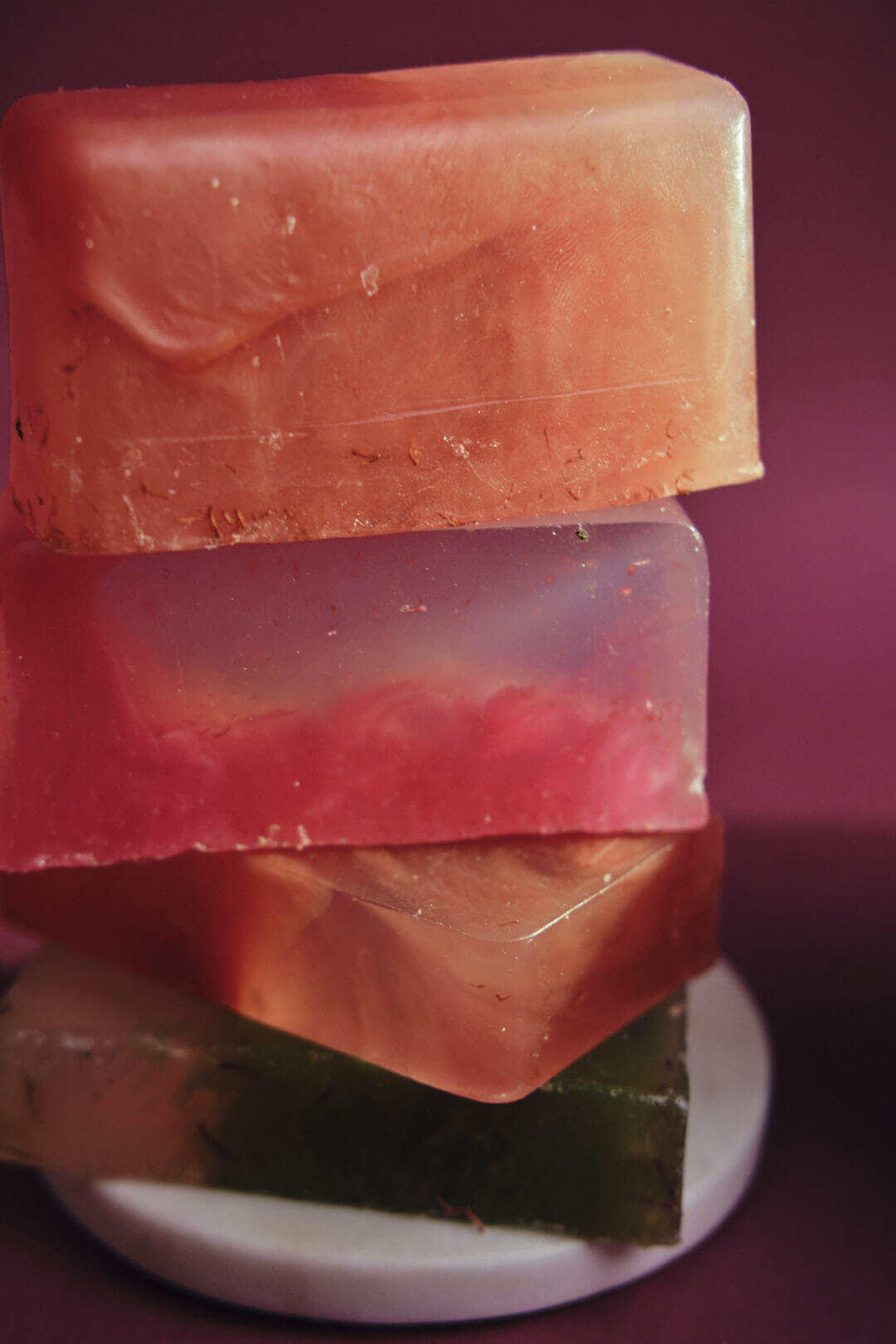 Now, new products have been added to the STENDERS collection – lightly foaming bath bomb "Shape of My Heart" and soaps "Coral Sunset", "Love is Pink", "Green Spirit". They will moisturise the skin, as well as embrace you in aromas. This is most probably my favourite bath bomb, because it creates a light foam and tempting aroma, revealing a surprise afterwards. The bath bomb is supplemented with aloe vera juice, which has long been known for moisturising, softening and deeply caring; it is supplemented with pomegranate extract, which provides a dose of vitamins and promotes the regeneration of skin cells, making the skin beautiful and improving its elasticity. Maybe the heart shaped bomb inspires you to share your peaceful bath ritual with someone special?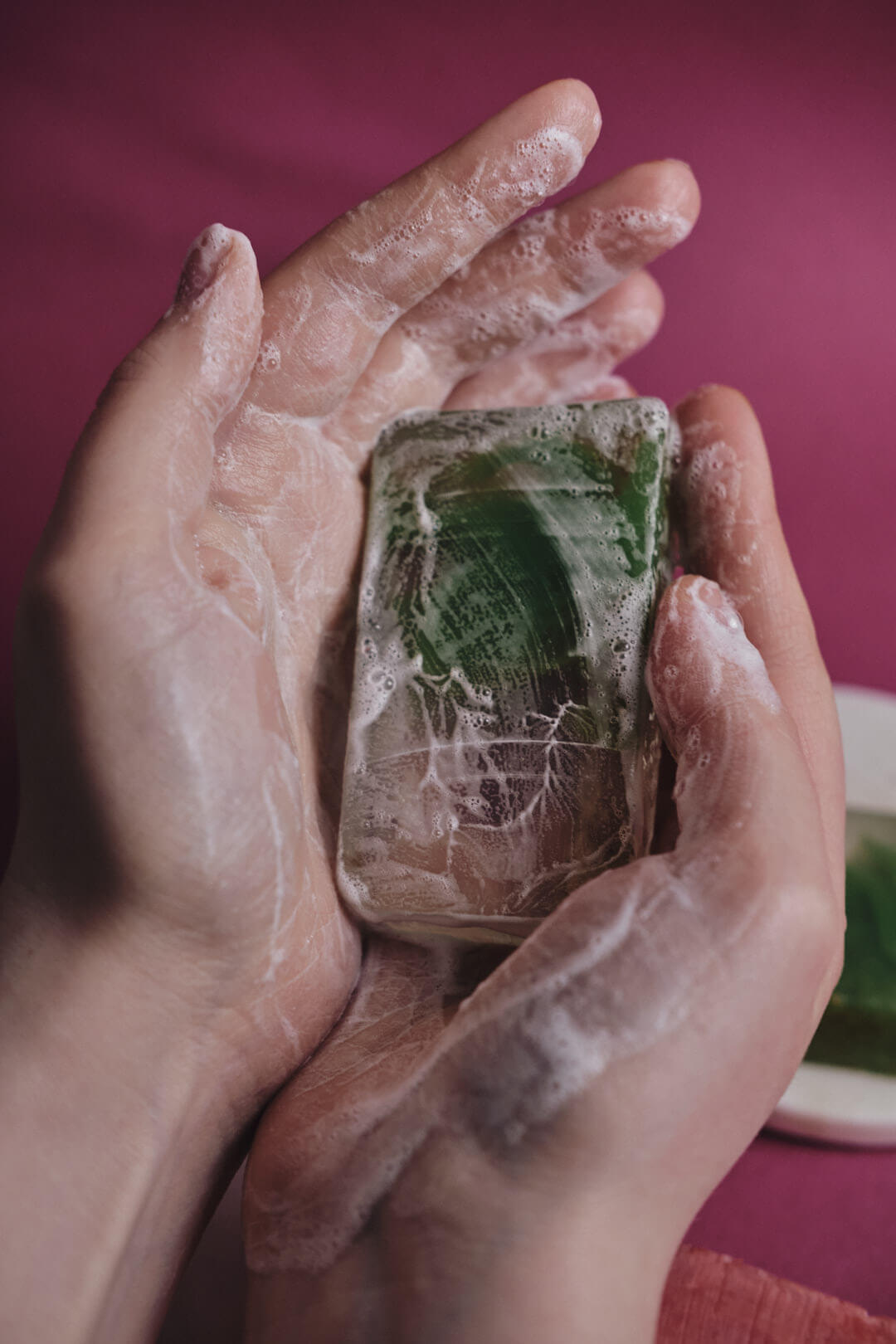 Currently, the range of bath products is so extensive, that one can quickly get overwhelmed. Especially if you have not yet developed your own bath ritual and are only at the beginning of the road. Don't worry – in time you will find what is best for you and your skin. I recommend starting with soap, but pay attention to the ingredients – in order for the soap to take effective care of the skin, it has to not only deeply cleanse, but also effectively moisturise. STENDERS new soap is supplemented with rejuvenating and cleansing ingredients such as aloe vera juice, turmeric extract, pomegranate extract and Icelandic moss extract. For a gentle scrub effect the soap is supplemented with natural luffa fibres. If you are not using scrubs daily, a small amount will be enough to begin with, but if you are already an experienced fan of bath rituals, I recommend using a small amount of STENDERS cranberry scrub after bathing, which complements the ingredients of the new bath bomb and soap. As I have mentioned, it is important that the soap already moisturises the skin while bathing. Our soap is supplemented with glycerol, which not only actively maintains the moisture levels, but also attracts moisture from the air. After the bath ritual it is recommended to take a lukewarm shower to rinse off and deposits of the product, which can irritate the skin, as well as to prepare the body for a slight change in temperature. When you have finished showering, don't forget the body cream, which will be the most suitable option in winter for rich moisturising. My favourites – 24 carat gold body cream and nourishing cranberry body cream.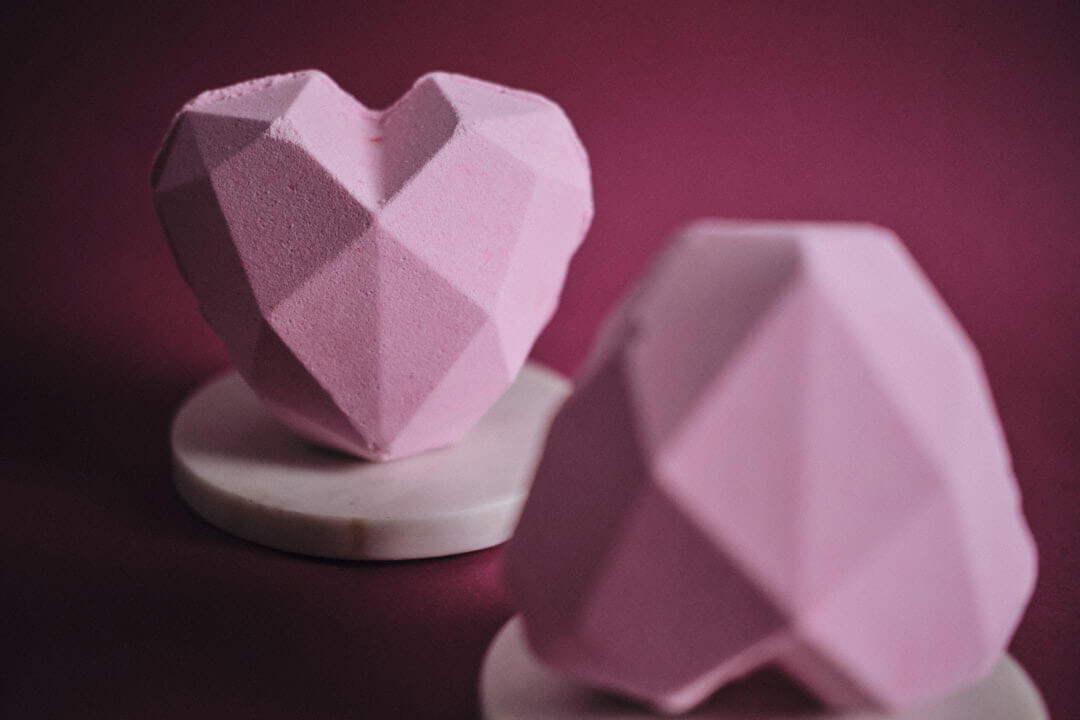 But the bath ritual does not end with wrapping yourself in a bathrobe or towel. I suggest engaging in peaceful activities that allow you to really enjoy your time, such as reading a book, meditating, breathing, writing down your thoughts, drawing or watching a great movie. My favourite activities are meditation, reading a book and writing down my thoughts, which I try to do every night to free myself from the negativity that tends to accumulate. If you're new to meditation, I recommend trying different video instructions. To begin, simply browse "5 minute meditation" on YouTube. My advice, which I have tested in the long run and which has made my mind calmer, is not to use social media after bath time, the same as every day at least 30 minutes before going to bed. Before falling asleep our mind is in a state where it is easier to perceive information directly for ourselves, therefore I recommend using it in a meaningful and pleasant way. Believe me – social media can wait, but not your well-being.
What will your bath ritual be?
Written by: Kristīne Šeiko
« Back
---