Novelty assortment news – "For Mommy & Baby", products for caring for the softest skin and hair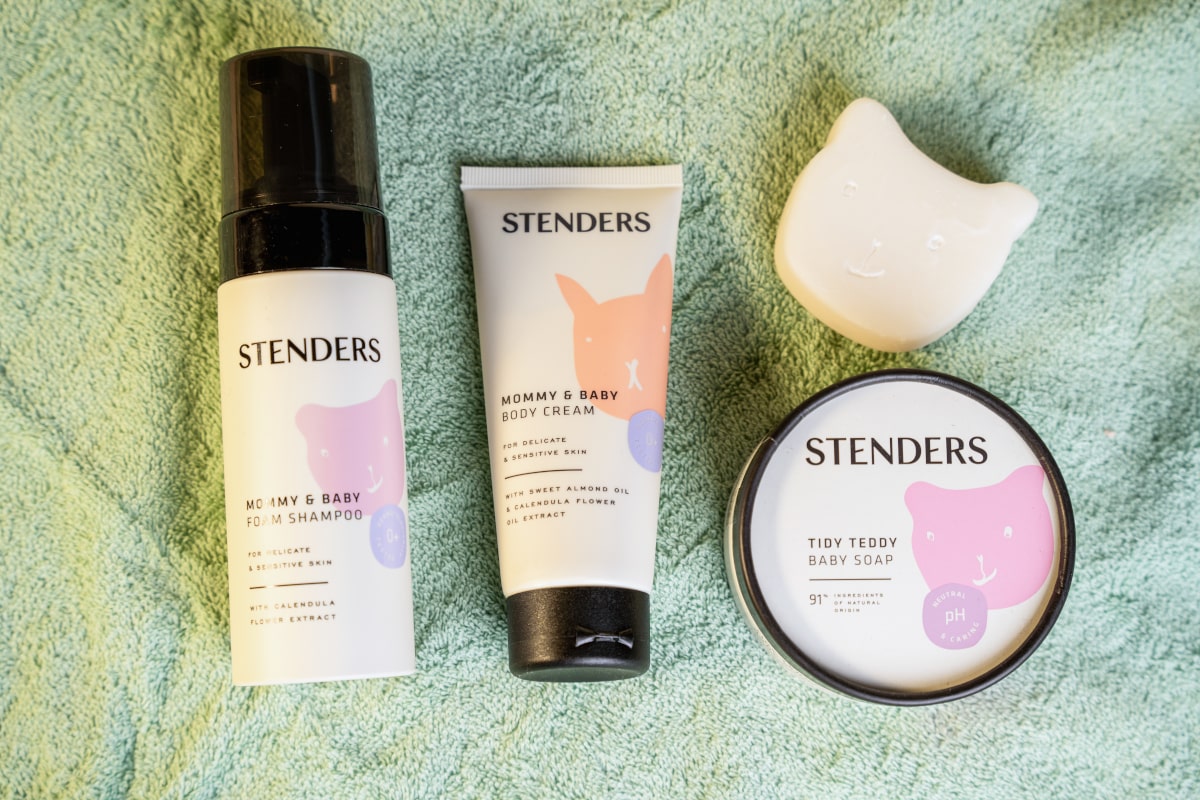 Mommies, dear mommies of babies – all our admiration and praises to you! We know very well that it takes a lot of strength, endurance and the ability to perform millions of tasks at the same time, both when taking care of the little ones and when pampering yourselves. Inspired exactly by you, we have added something new to our range – products that will help raise the multi-tasking skills of mommies to heights never seen before.
We are talking about the newest collection of STENDERS assortment – "For Mommy & Baby". It includes products that will take care of the softest skin and hair, as well as the most gentle of touches. The collection has been approved by paediatricians, and its products are enriched with especially gentle natural ingredients, such as calendula flower extract, which softens, nourishes and soothes sensitive skin.
The collection is dermatologically tested and created to take care of both mommy's and the baby's delicate skin at the same time. And there is nothing else that could provide more joy than knowing that your little one has had a fun and playful time, and both of you are clean, washed and fragrant, ready for sweet dreams until the morning.
Shall we get to know each of these products? Our new collection "For Mommy & Baby" includes the following products.
SOAP "TIDY TEDDY"
Bathing becomes the most anticipated event of the day, as the fun soap "Tidy Teddy" comes to the rescue. Taking a bath, taking a shower and making the babies smile widely – it is the task of the teddy, which makes it happy. In addition, this extra mild soap has a neutral pH level and it does not contain sulphates. Nothing less than pure joy and a gentle aroma of sunflowers.
What valuable ingredients it holds: sweet almond oil, which is quickly absorbed and is suitable for even the most sensitive skin, as well as calendula flower extract.
Why you'll both love it: soap in the shape of a teddy bear stimulates the imagination and turns bathing into a story and a playful time.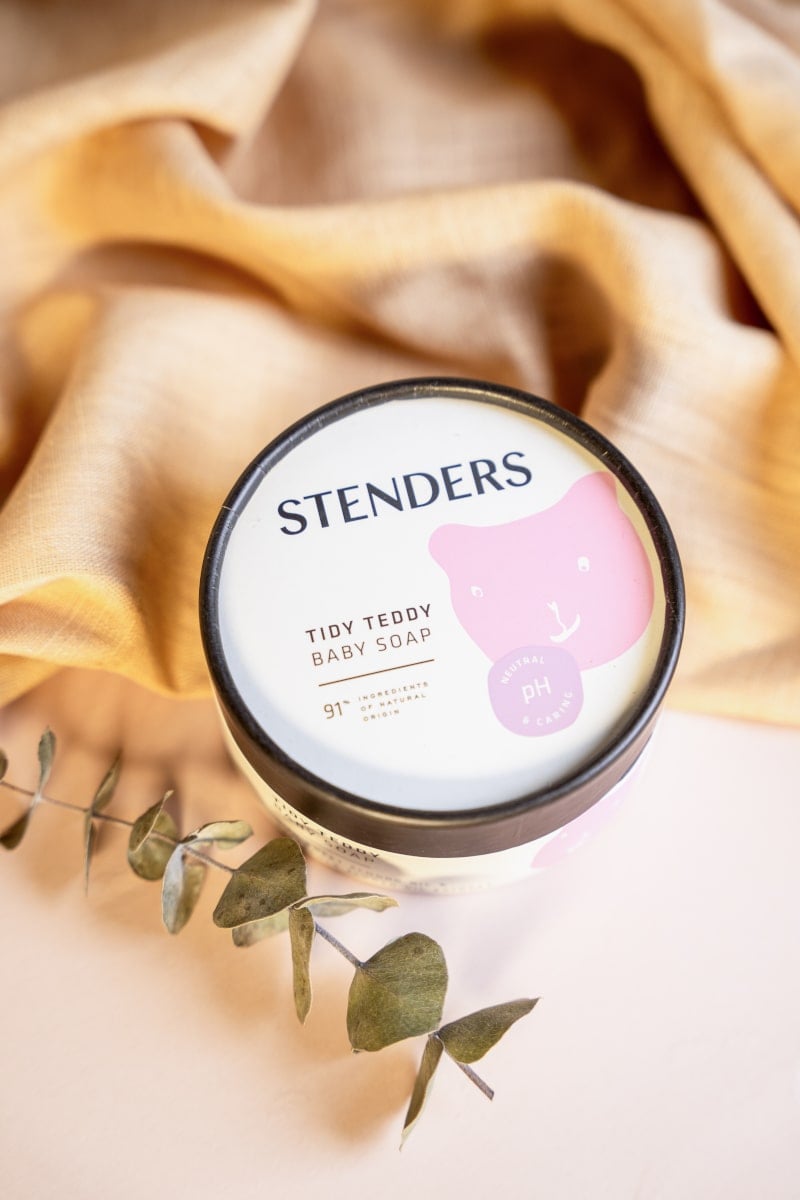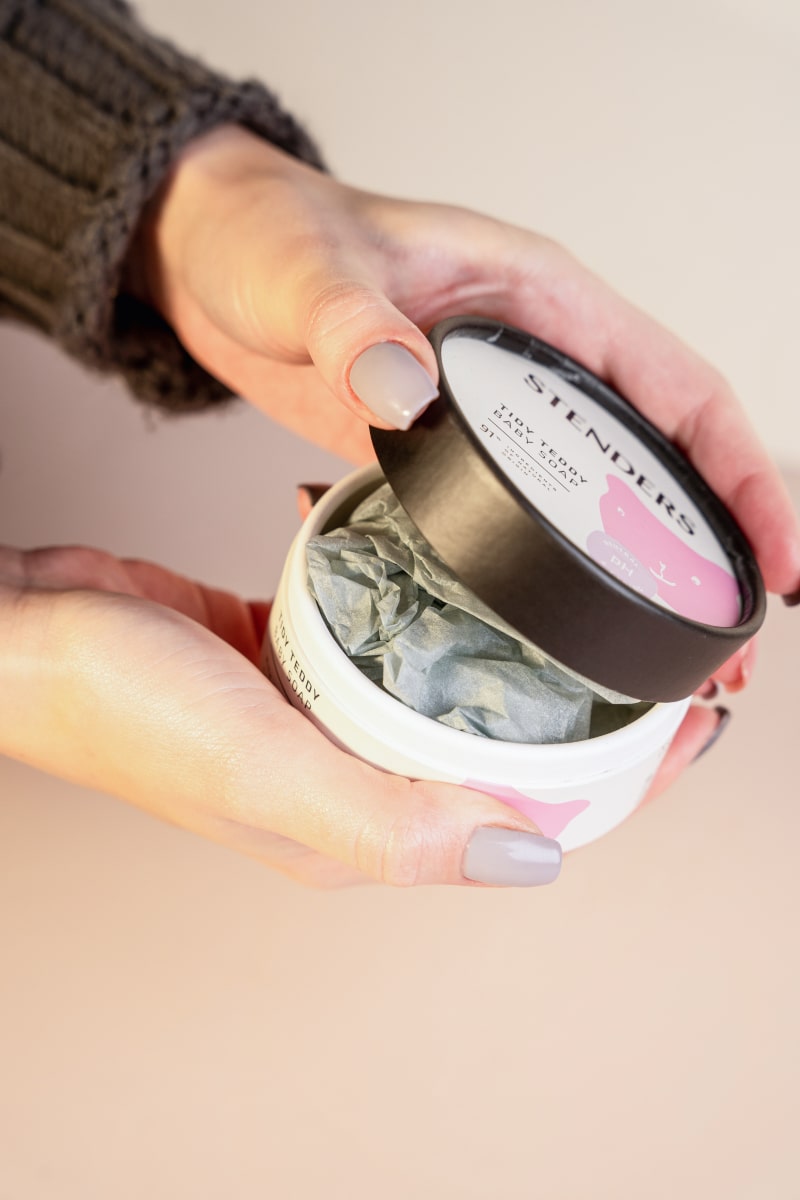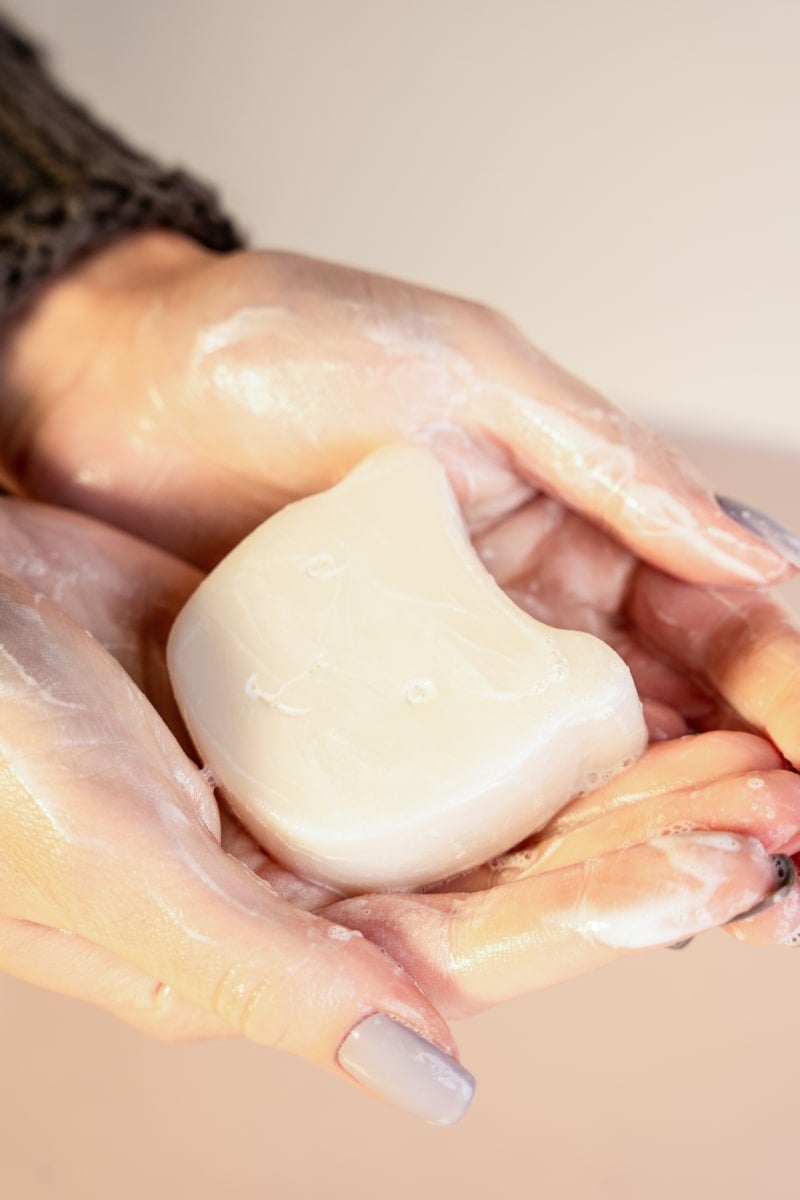 MOMMY & BABY BODY CREAM
When the soap teddy has done its job, it is time for the next stage of the skin care ritual – moisturising. Here "Mommy & Baby" body cream of the STENDERS collection will come in handy – it moisturises and nourishes even the driest and most sensitive skin. A caress for the baby, a caress for yourself… One, two and you both have soft and velvety skin!
What valuable ingredients it holds: calendula flower extract and sweet almond oil – moisturises, nourishes and soothes both the baby's and mommy's skin.
Why you'll both love it: the cream is easily absorbed into the skin, making it even softer to every touch.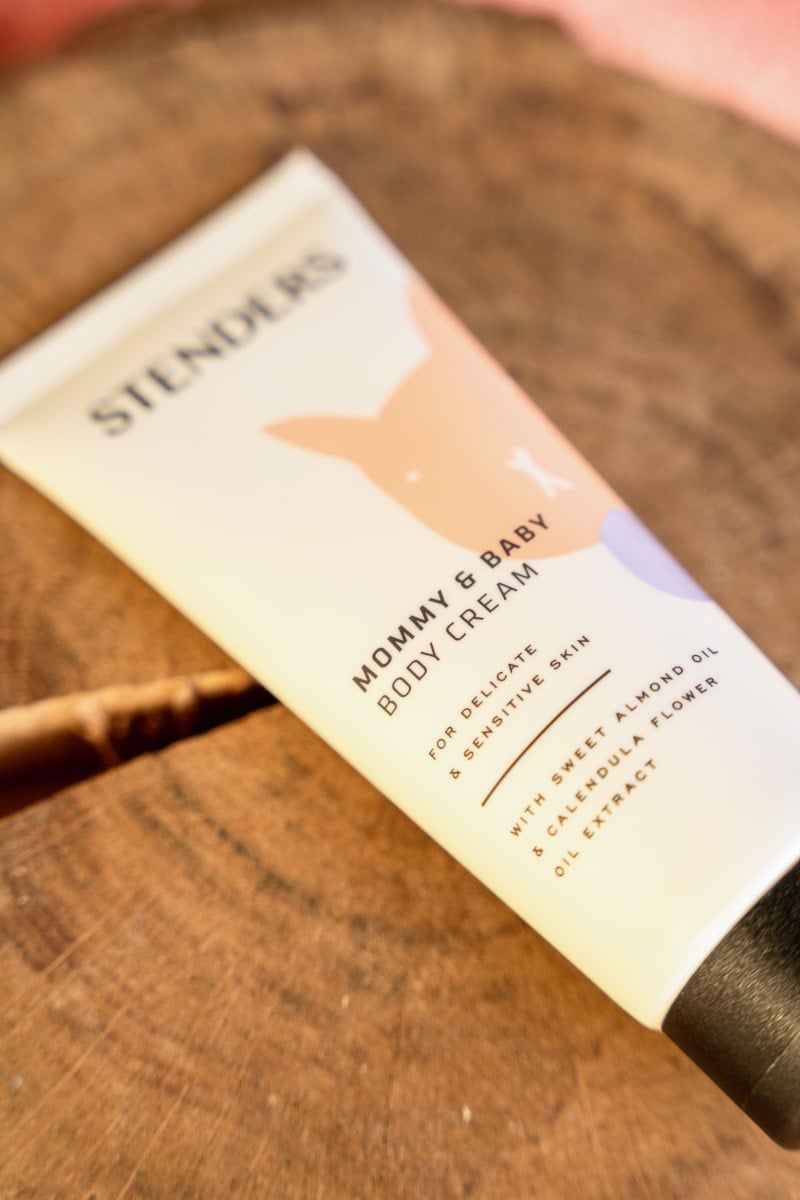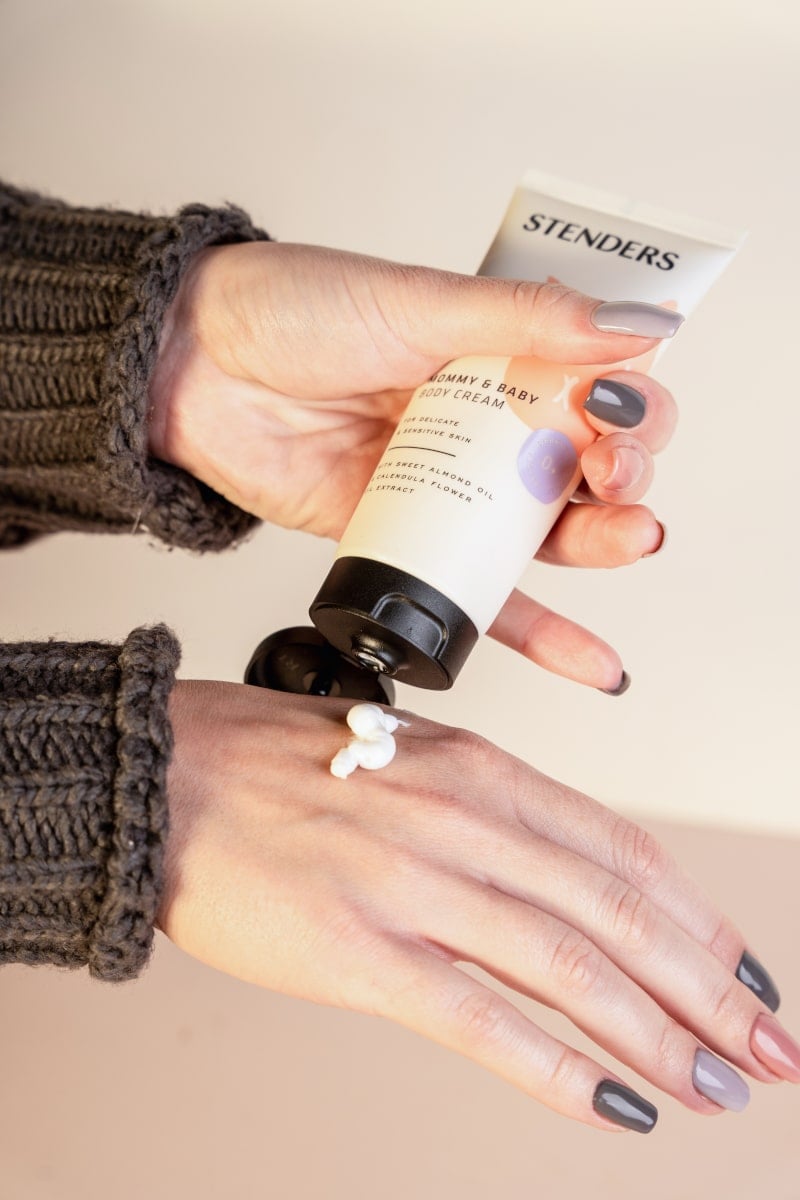 MOMMY & BABY FOAM SHAMPOO
Everyone knows that the funniest feature of the shampoo is… FOAM! That's why our shampoo, which is suitable for both the mommy and baby, foams right away! After pressing the dispenser, the little ones will be delighted by the cloud of foam escaping from the bottle! Don't be surprised, if you see your baby's hand stretching towards the gentle shampoo – let's wash our hair again!
What valuable ingredients it holds: vegetable oil and calendula flower extract that softens and nourishes the skin, making it velvety soft and extra smooth.
Why you'll both love it: the shampoo creates a light foam that gently cleanses both the hair and the body.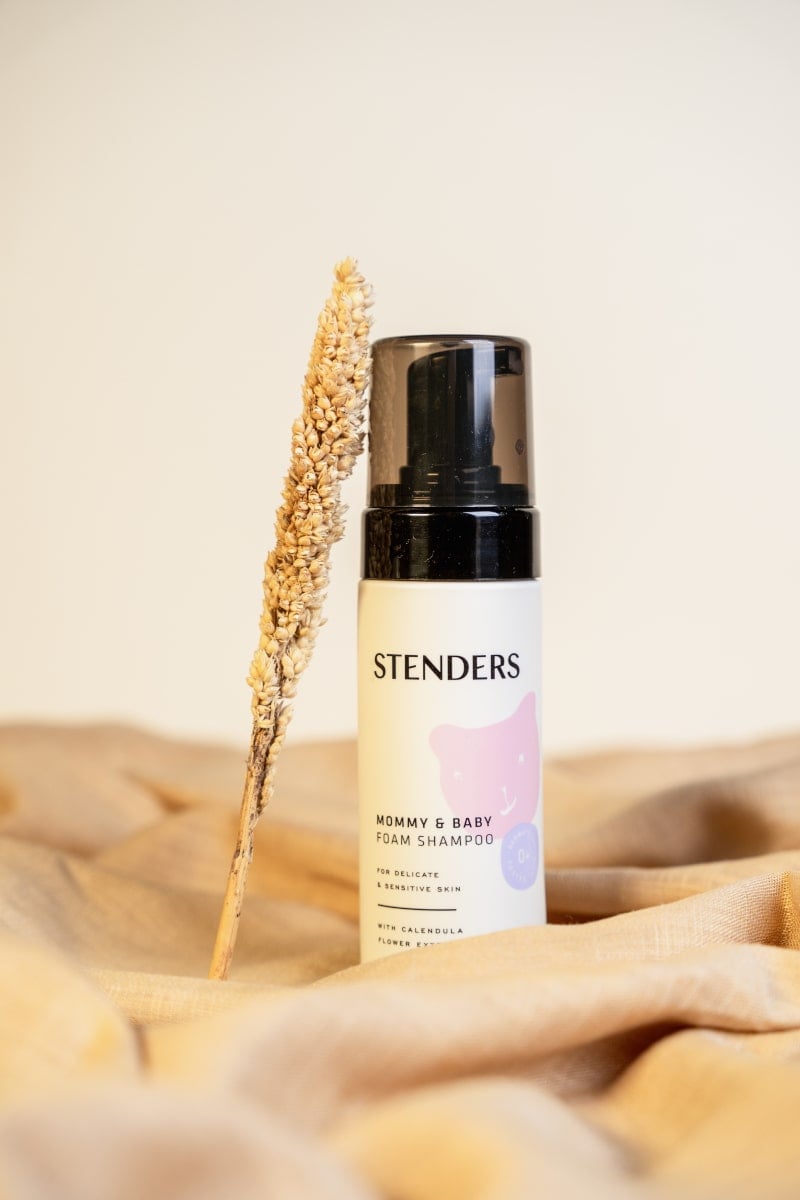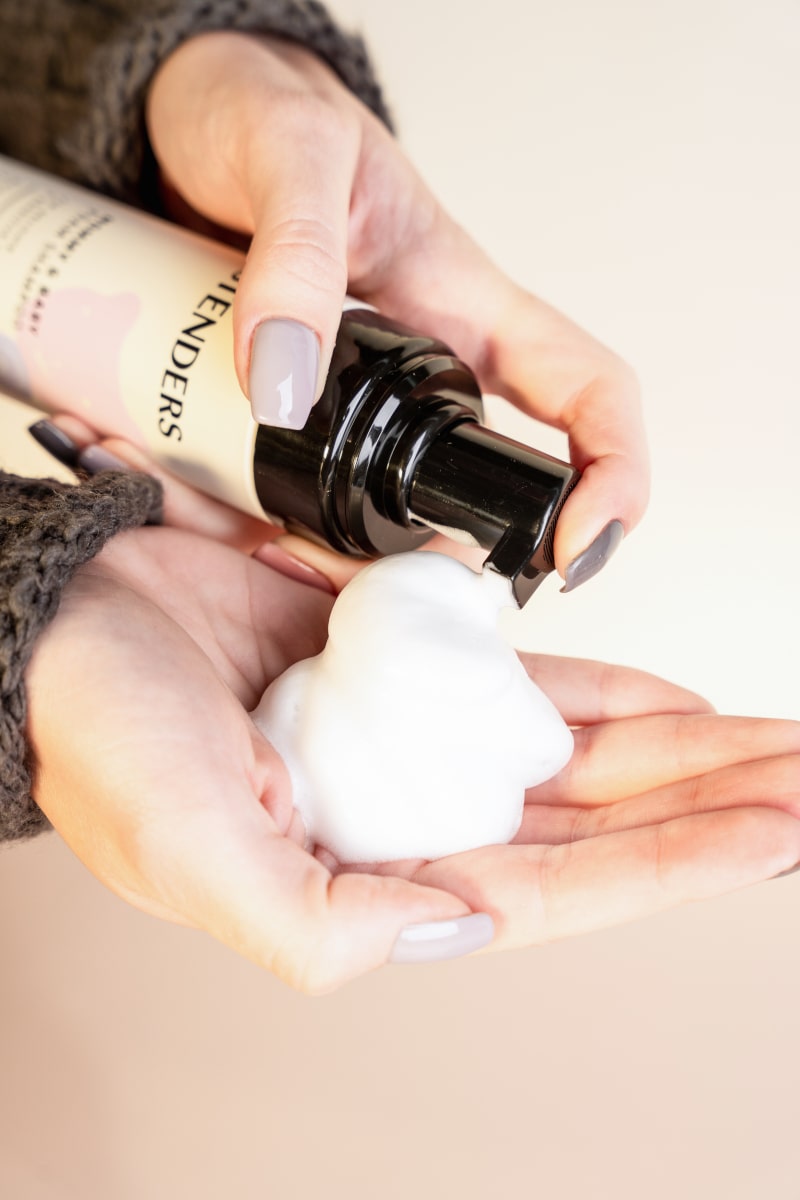 TIME TO PLAY IN THE COMPANY OF COLOURFUL ANIMALS
To make showering and bathing even more fun, the joyful and colourful Northern animals are coming to the rescue.
White Bunny.
Green Hedgehog.
Orange Bear.
These are extra soft towels with a hood, which provide pleasant comfort for the baby's delicate skin, allowing the most gentle and sweet cuddles immediately after bathing.
Why you'll love it: the fabric is made of 100% cotton, which provides fast water absorption.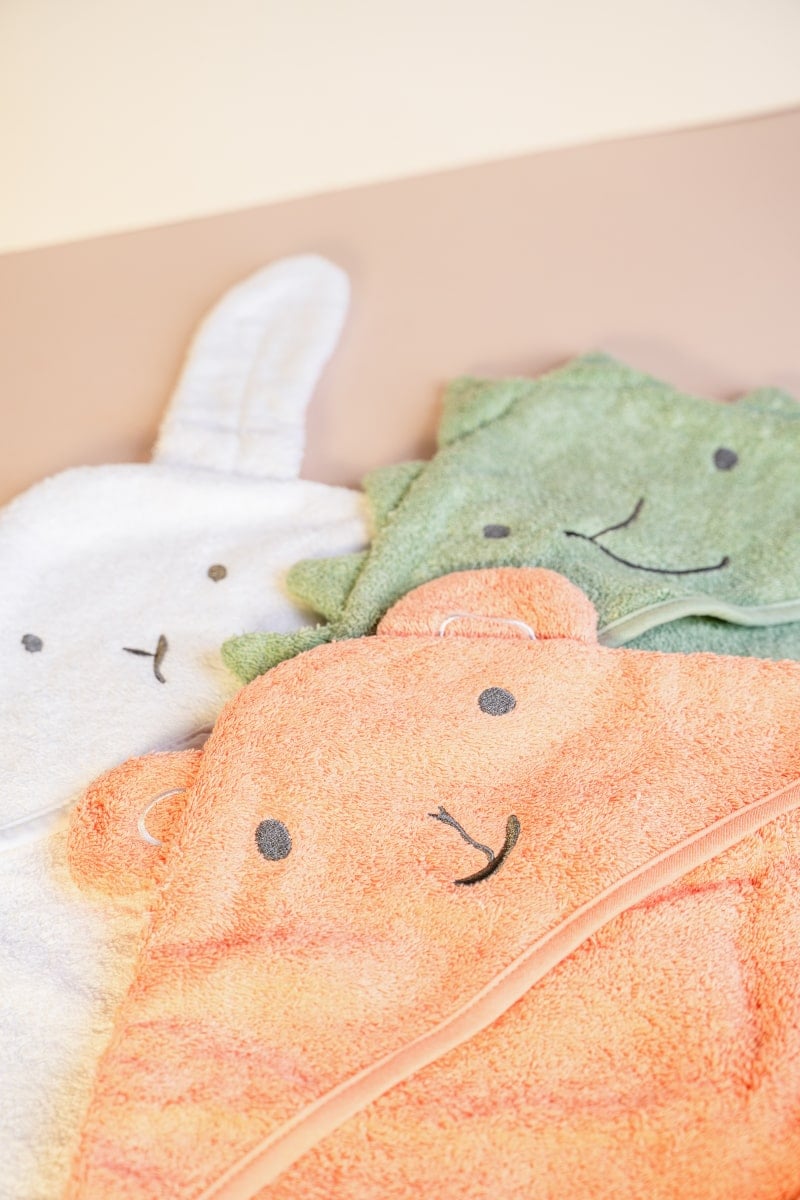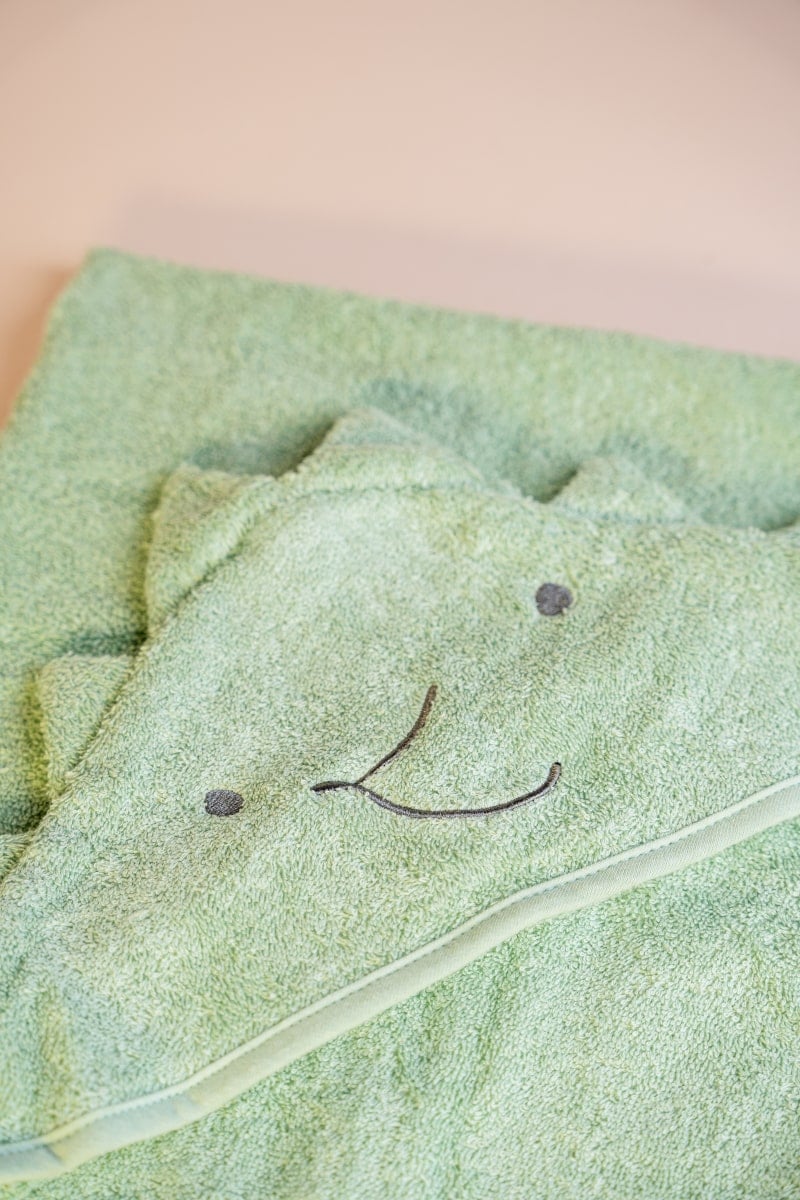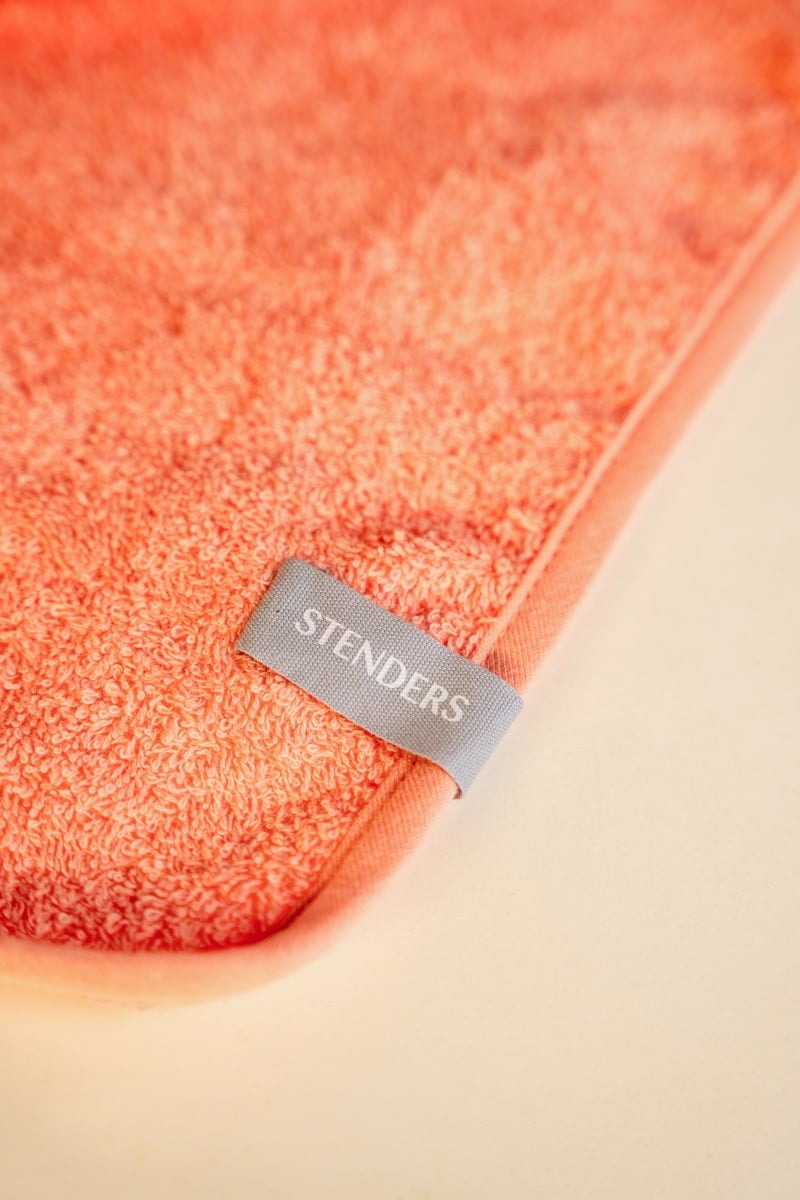 May every moment spent together become truly unforgettable and dear!
Your STENDERS
« Back
---