Customers' best friends - STENDERS store consultants
A warm smile, cheerful "Hello!", friendly reception at the store, extensive knowledge about the brand products, ability to find the right product you need to make the Sunday evening even more wonderful, a skill to create a small celebration 30 times a day, ability to find the most suitable gift for your significant other, special attention to wrapping every gift… Do you know who these people are? If the first thing that comes to mind is the friendly STENDERS store consultants, you hit the bullseye. I believe it is the consultants we meet on a daily basis that are the faces of the brand, which allows us to learn about the values of the company and understand them. Did you know that each STENDERS consultant have their own special daily ritual? Do you know what they like about working with people? Do you know which products foreigners choose and what aromas we in Latvia like the most? Keep reading and meet three of our store consultants.
Indra Bērziņa, senior consultant-store assistant:
A day in a STENDERS store vary from location to location. For example, in the store at the shopping centre Galerija Centrs, we work more with people who already know our brand and come to buy certain products, while the store in the Old Town is more popular among tourists for whom it is the first time meeting our products and ingredients used. Tourists who see STENDERS products for the first time are keen to discover the treasures of our nature. Of course, there are also people who are surprised that we use honeycombs or goat milk. Travellers from Asia, who already know our brand, are frequent visitors in our stores and they always want to know which products and aromas we personally like the most. I have noticed that locals prefer products containing linden, quince and grapefruit, which means that we appreciate our own treasures of nature. At the same time, we also like to pamper ourselves with exotic aromas. Given that last year we launched brand new products, like jelly soap and jelly bath bombs, it was interesting to watch people explore these new technologies. I have to say that people were sceptical at first, but when we encouraged them to give these products a chance, I often heard positive feedback. If I have to choose my favourite products, I would highlight our body scrubs and bath bombs. The latter make every bath experience special, and I can no longer imagine this ritual without them.
"For myself and other people, I wish more joy and the ability to appreciate and see the little things in life that make us happier!"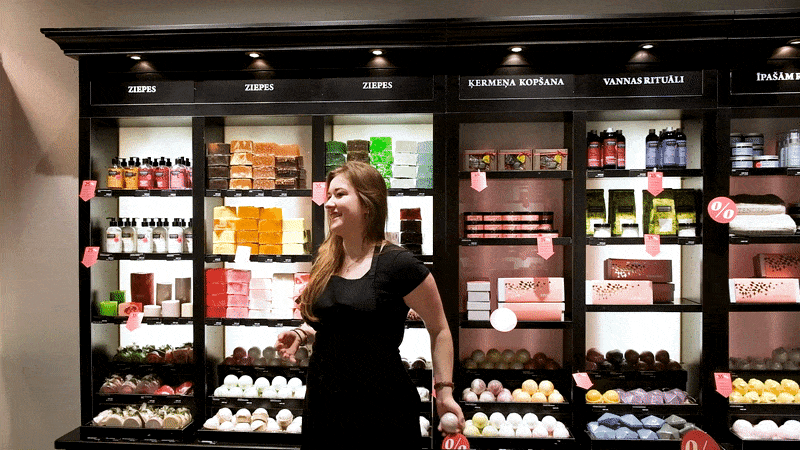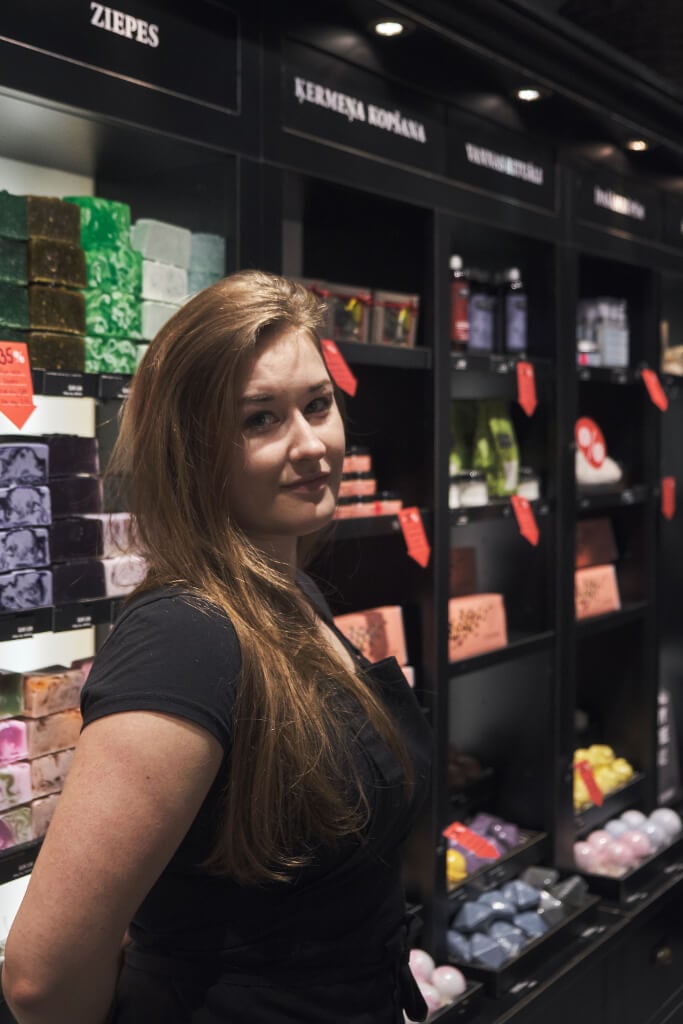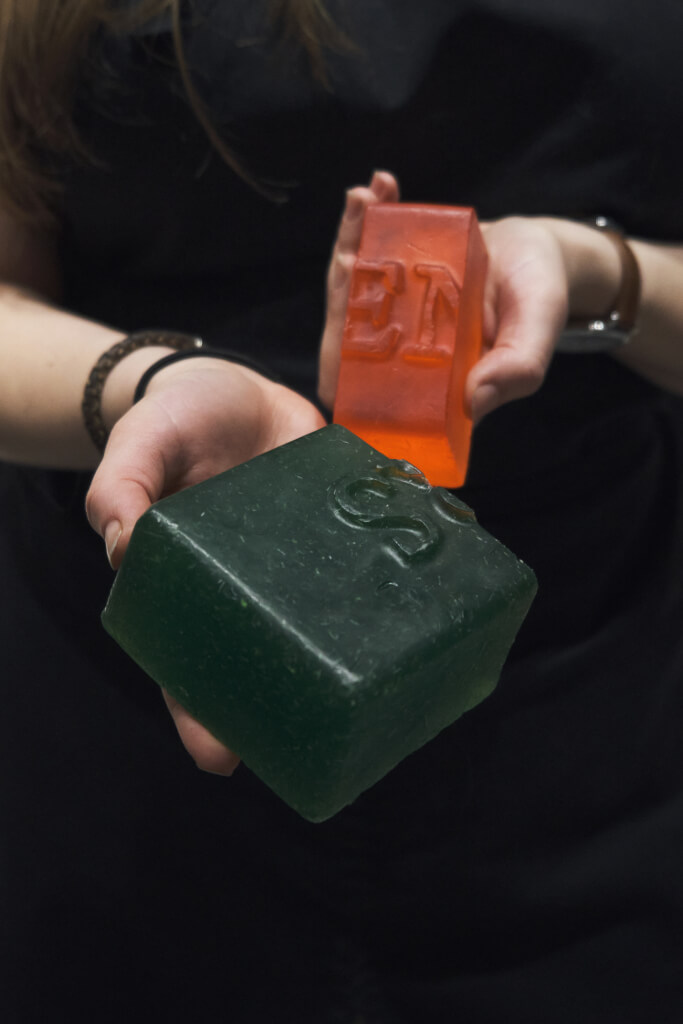 Irita Gulbe, consultant-store assistant:
My day starts with a morning coffee together with my colleagues discussing the events of the previous days, as well as creating a to-do list. I am glad that I can make people happy and ensure that they get the right products to complement their beauty rituals. I like meeting many different customers every day because they often make my morning better when I have got out of bed on the wrong side. On these kind of days, their smile and "Thank you!" give me an instant boost of joy. I also appreciate the fact that not only we educate our customers about different products, but also they are keen on educating us about different facial cleansing and care techniques, for instance. It is great to see that STENDERS cosmetics are appreciated in other parts of the world too - we often have tourists who have learned about our brand from their friends - travellers who have already visited our store. If I have to name the three best-selling products in our store at the shopping centre Riga Plaza, I would choose the cranberry, and grapefruit body scrub, and the aromatic blackcurrant lotion. I often recommend trying out products with 24-karat gold, as this is my favourite line. Thanks to the shine, the products of this line are very sophisticated, but they have a light and pleasant scent that, I believe, will make any woman happy.
"I wish everyone to achieve this year's goals and to fulfil all their resolutions. At the same time, don't forget to take care of yourselves in the daily rush!"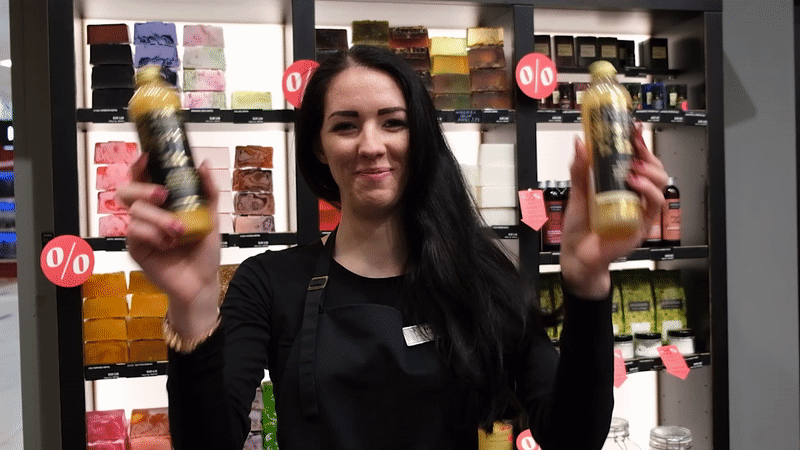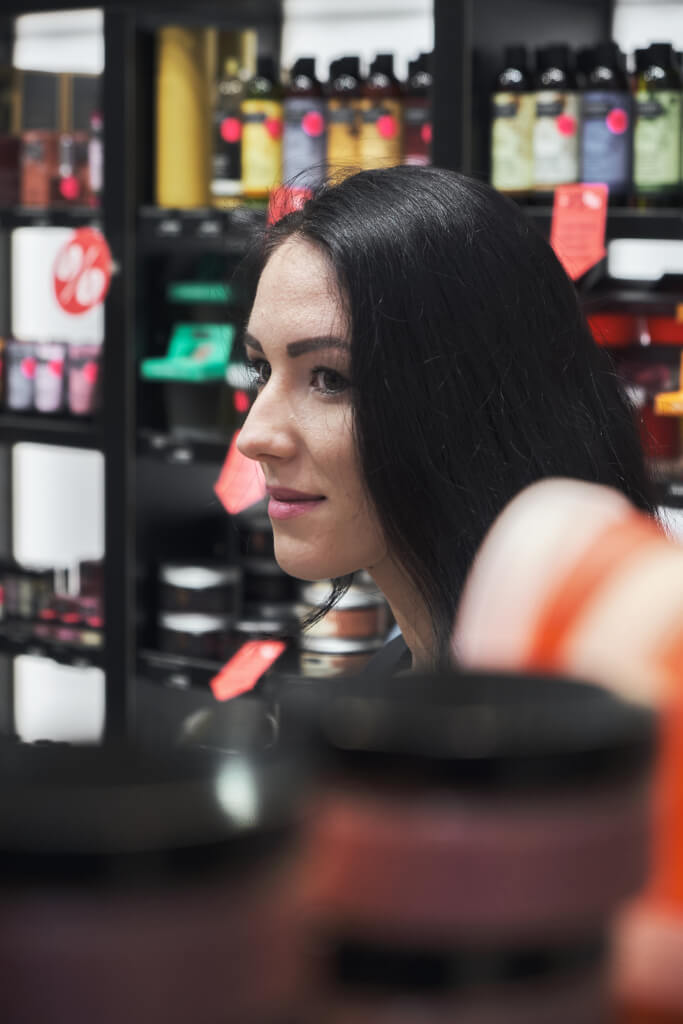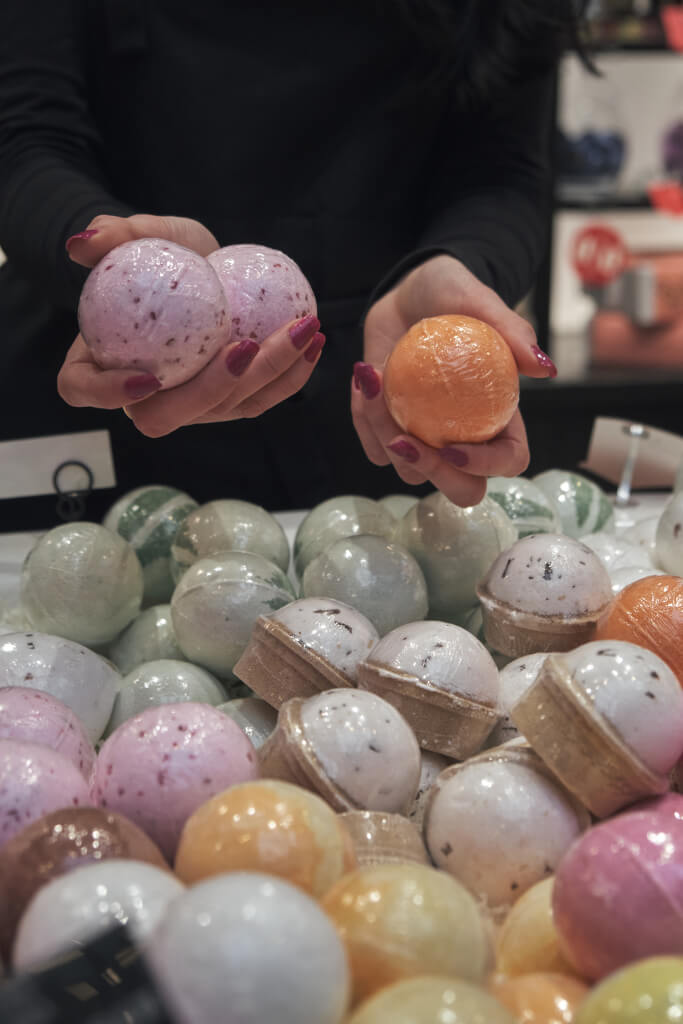 Eva Štāle, consultant-store assistant:
I have created my own morning ritual - I arrive before the store opens, prepare everything for the day, get ready and re-stock the shelves, and I make sure that both customers and I enjoy being here. Given that I work only on Saturdays, mornings are calmer as our customers like to relax and prepare for the day slowly. However, around the lunchtime the store is full of customers. A day at the Old Town STENDERS store is very interesting - working with customers, running master classes, preparing descriptions and products for sale, as well as having a great day with colleagues and getting to know them. I think that in our line of work we need to be able to feel the other person - what they want, what they need, what they like, as this is how we can find the products that are best suited for their needs. It is very important! A lot of things happen during the day. I remember that when I started working here, I had a small challenge - a foreigner bought 40 pieces of soap that had to be neatly wrapped. I had not yet learned how to wrap soap as quickly as my colleagues, so the customer had to wait. After a while, we realized it would be smarter for him to go to other stores he had planned to visit and come back later to pick up the soap. When it comes to soap wrapping, tourists often want to capture the wrapping process because they don't see often such a personal and thoughtful approach in working with customers, which, of course, is a great compliment to us.
"I wish for others and myself to smile more, have fun, enjoy the time given to us, give positive energy and not to forget to say something nice!"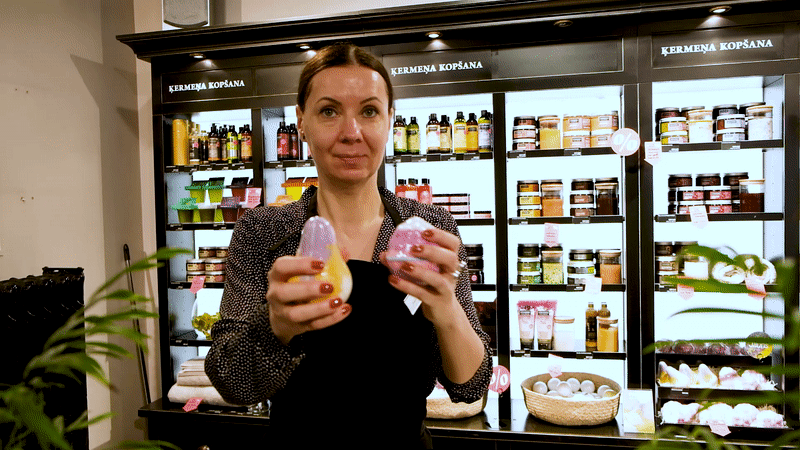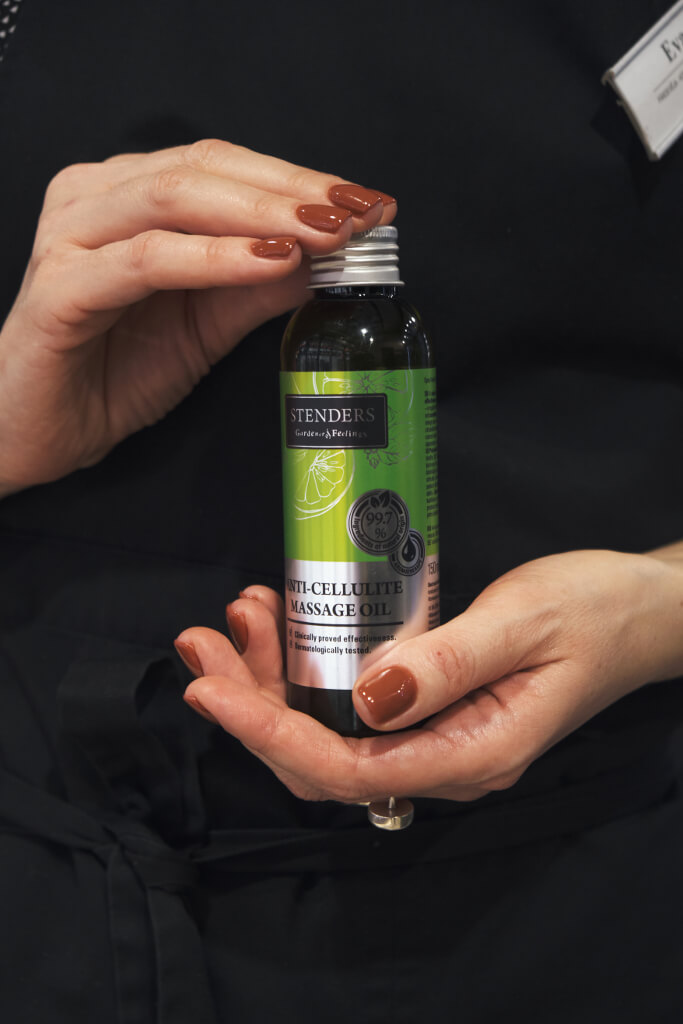 « Back