Blog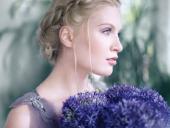 Your skin is smooth, firm, and elastic, with no deep wrinkles and has a healthy color - because it is adequately moisturized. Your age is being told by your personality but only those closest to you know about your skin type. The secret of your youth - moisturizing.
view more»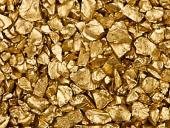 Gold is a relatively soft, yellow metal. Gold mining is difficult. Pits are up to 4000 metres deep, where the temperature exceeds +30°C. Gold-containing ore is brought up to the surface, where the gold is leached out of it. Only 5 grams of gold are usually extracted from 1 tonne of ore.
view more»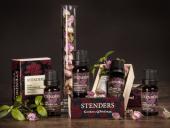 Various essential oils can be useful not only for the aromatherapy benefits and creating a desired mood in the room, but also to care for the firmness and smoothness of the skin in each line of the body. Citrus essential oils that stimulate blood circulation are considered especially effective. Thus activating lymph flow, it is easier to massage out dimples in the appearance of the skin and help the body to get rid of harmful toxins.
view more»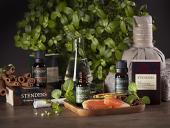 Essential oils are light, concentrated, evaporating substances (therefore they can be inhaled) – plant essences, without fat molecules. They contain compounds of complex organic substance (acid, aldehyde, ketone, terpene etc.).
view more»