Blog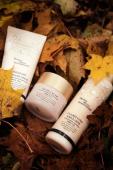 If you want your face to be healthy and radiant, don't forget about these preconditions: healthy and balanced diet, adequate water intake, rest and high quality sleep. It is also very important to choose the right facial skincare products that take care of your skin to make sure it is cleansed, toned, moisturized and nourished.
view more»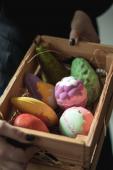 STENDERS has come up with an unprecedented product – jelly bombs. If I were to describe the product then I would say that they are bath bombs with surprise. While bathing, the jelly bombs create a creamy fruit mask to wrap your body in a gentle bouquet of fragrances and make your skin feel silky soft.
view more»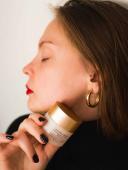 I have known the STENDERS brand since I was a child, so the products fragrances are particularly sweet to me. In my hometown, there was a small shop where you could buy different gifts, such as books, unusual pens, nice day planners, porcelain figurines, and more.
view more»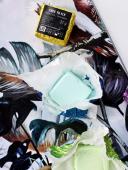 Have you already got yourself acquainted with the newest product of STENDERS – wash cubes? They are small, dazzling and aromatic wonders! A surprise that you can find a special place for - not only in your bathtub but also in a summer travel bag.
view more»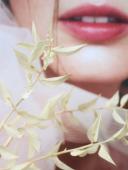 As each year – after the last attempt of winter to return with an unexpected snow storm during the chilly April month, May arrives with fluffy and delicate blossom. It is known as the month during which nature explodes in full bloom and cherishes us with the most delightful fragrances – from heavy-scented purple lilac flowers to warm and delicate apple blossom scent – this season brings quintessential floral treats. Although we would like to hold on to pale pink tones of May a little bit longer, springtime passes as quick as a flash.
view more»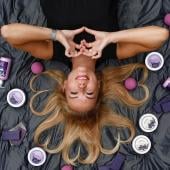 Meet Inese! Inese Kūķe is the sales manager at STENDERS and currently her main duties include product planning, budgeting, marketing activities, maintaining collaboration with other STENDERS departments and 10 retail stores, as well as leading a team of 55 store assistants and 8 store managers. Inese has a lot important duties, but 13 years ago she started her career here as the junior store assistant.
view more»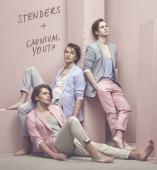 We have become friends with the band
Carnival Youth
and throughout the year we will be in the same "bath" with them.
Carnival Youth
is one of the most successful new generation bands not only in Latvia but also in the Baltic States as proved by the European Border Breakers award (EBBA) they received in the beginning of 2016.
view more»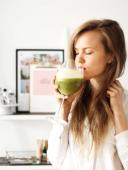 As part of "You can. DO IT!" month, we want to inspire you to get on with the spring cleansing process. Not only clean the dust behind the couch or rake the old grass in the yard, but also take care of your body, spirit and emotional health!
view more»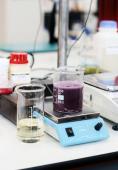 Have you ever wondered where your favourite STENDERS products come from? From a store, factory, laboratory, but first of all from a person's idea and desire to create a product that will be liked not only by themselves, but also by others. That's why almost all your favourite products come from STENDERS laboratory. Thanks to the teamwork, ideas tur into products.
view more»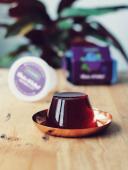 March is the month when the first snowdrops bloom, last remains of snow disappear from hats, cars and windowsills and... a brand new, undeniably joyful and original STENDERS product comes to life – jelly soap!
view more»