Blog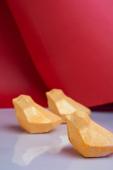 In Northern Europe spring is a special event. In the spring the sun begins to shine brighter and warmer, we tend to smile more often and we think happier thoughts. Spring – it is the promise of thriving nature, when the time has come for a new phase in our lives.
view more»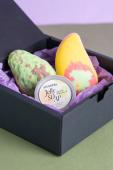 We have to admit, if we had to choose our favourite holidays, Easter would be very close to the top. Easter marks a time, when nature will soon begin to awaken or is already beginning this journey. And it means only one thing: soon the weather will delight us and we will be able to fully enjoy the nature – a walk in the forest, in the meadow, by the sea...
view more»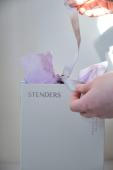 So many songs, films, poems, and stories have been written about women, and artworks have been painted that reflect passion, love and willpower. What does it mean to be a woman? Sometimes it means that we take on more than we should, sometimes it means providing support, and at other times it is all about tenderness in life.
view more»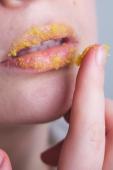 Currently smartphone apps herald the approaching warm weather, signalling that it is time to not only think about the spring wardrobe, but also about preparing the skin. The most diligent beauty enthusiasts have their plans prepared already, but we know it's easy to get confused.
view more»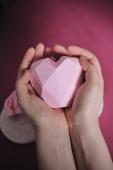 This year, winter brings us the special gift of beautiful views and heaps of snow, but along with the cold winds we are looking for more and more opportunities to warm and nourish both our mind and body. How about a fulfilling and special bath ritual, that will tuck you in like a warm blanket, smothering you with peaceful feelings?
view more»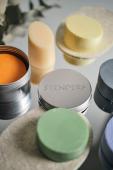 Sustainability in everyday life is characterised by a well-thought-out, healthy and environmentally friendly lifestyle, which not only takes care of people's well-being, but also reduces our "environmental footprint". Can beauty care be environmentally friendly? A "greener" lifestyle does not mean you have to throw all the current products away.
view more»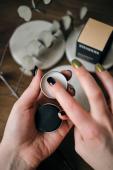 When choosing an image, we think about the right outfit for an event, matching shoes, accessories, as well as make-up and hair, but we often forget that perfume is one of the most important accents. Some replace perfume with scented oils, as they emphasise one specific scent, but others prefer the bouquet of aromas.
view more»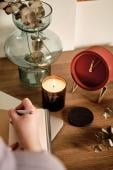 Aroma is very important to me. From fresh fragrances in the warm season, grounded musk and amber notes in the cold season, to an aroma that fills and surrounds my home. Various aromas influence us differently. They can enlighten, inspire and delight us, or quite the opposite - suppress or make us uncomfortable. This is why it is important to find the right note of fragrance, which will create long-lasting positive vibes and never get old.
view more»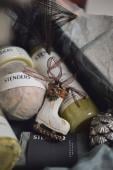 Can you believe that Christmas will be here in only 29 days? It seems like this year has flown by even faster than others. This, of course, can be explained by the current situation in the world. I must admit that I have never been too passionate about celebrating Christmas, but in the recent years I have grown fond of these holidays.
view more»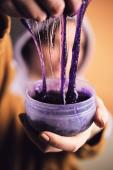 Children quite often throw temper tantrums when it is time to take a bath, even though it is a pleasant, relaxing, peaceful, and very fragrant activity. When evaluating the various reasons, the opinions of experts are divided: it is possible that the water has once been too warm and thus unpleasant memories have remained, the child may be afraid of water, the bathing ritual might not be interesting enough or other reasons. How do you make bathing an enjoyable experience? We have put together some tips to turn bathing into an exciting event.
view more»