Blog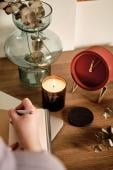 Aroma is very important to me. From fresh fragrances in the warm season, grounded musk and amber notes in the cold season, to an aroma that fills and surrounds my home. Various aromas influence us differently. They can enlighten, inspire and delight us, or quite the opposite - suppress or make us uncomfortable. This is why it is important to find the right note of fragrance, which will create long-lasting positive vibes and never get old.
view more»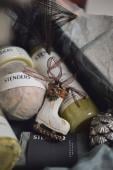 Can you believe that Christmas will be here in only 29 days? It seems like this year has flown by even faster than others. This, of course, can be explained by the current situation in the world. I must admit that I have never been too passionate about celebrating Christmas, but in the recent years I have grown fond of these holidays.
view more»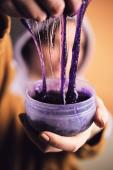 Children quite often throw temper tantrums when it is time to take a bath, even though it is a pleasant, relaxing, peaceful, and very fragrant activity. When evaluating the various reasons, the opinions of experts are divided: it is possible that the water has once been too warm and thus unpleasant memories have remained, the child may be afraid of water, the bathing ritual might not be interesting enough or other reasons. How do you make bathing an enjoyable experience? We have put together some tips to turn bathing into an exciting event.
view more»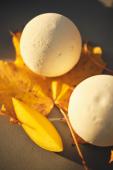 Imagine: on a Sunday night after a long and productive work week you prepare yourself a cup of hot, creamy chocolate, you put on your favourite music in the background, light some candles and emerge yourself in a warm, embracing bath. With your eyes closed and a peaceful mind, you recall the most beautiful events of the autumn, note the moments you would like to experience again, and then relax your mind and invite new, blessed thoughts. Isn't this great?
view more»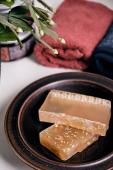 There is a saying: well-cared-for hands are the most beautiful jewelry of ladies. I would like to add: hands that are well-cared-for increase everyone's well-being. Autumn winds do not spare the skin of our hands and the fact that we forget our gloves at home does not help either. And it is all made worse by hand disinfectants, which make the skin of our hands dry, rough, and sensitive.
view more»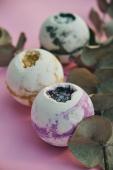 The use of minerals and semi-precious stones in cosmetics is not new, but it seems to be a well-forgotten old method, as currently brands that develop high-end cosmetics are resuming integrating or are attempting to integrate crystal extracts into their cosmetic products. Crystals have been used in beauty care since the time of Cleopatra, which means that historically, people have already understood the use of various valuable substances that we are now rediscovering.
view more»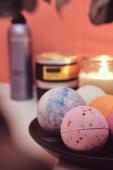 Autumn is approaching along with its characteristic chilly weather, making us long for additional warmth and coziness. Wool socks, the favorite plaid and warm tea containing natural riches collected in the summer meadows are the first salvation, but the gentle warmth of the bath rituals is also an effective option.
view more»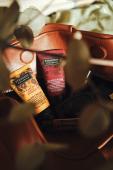 How do you take care of the fragile skin of your hands and lips? Do you use protective and nourishing products daily? We often assume that hand creams and lip balms are only a necessity during the cold season of the year, but it is always important to remember that the skin is affected by both cold and heat, as well as other activities such as gardening or leaving your gloves on the shelf.
view more»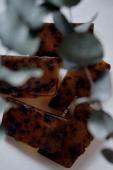 Tea tree soap with antiseptic and antibacterial properties is a must have in any household. At the moment you have to take various safety measures and pay special attention to your hygiene. The tea tree oil and aloe juice in the soap will not only awaken and nourish your skin, but it will also form a special layer that will protect you from harmful sunlight, free radicals, pollution and various infections.
view more»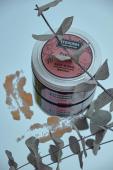 Do you know why Sundays are special days? These are body scrub days! We have selected three body scrubs that are favoured the most by STENDERS customers, so you can choose your favourite too! Sweet, fresh or refreshing?
view more»