Blog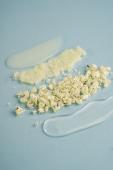 And now – three, two, one… What is your favourite scent? If we had to make a list of the most favourite aromas in the world, we can guarantee that jasmine would be very close to the top. It really seems that it has been created with a special purpose in this world – to please us with a fresh, seductive and dreamy aroma. Its name originates from the Arabic word "yasmeen", which means "fragrant flower".
view more»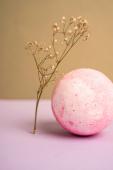 Aroma, colour, texture... each of our bath bombs is unique and unrepeatable in its own way, as well as creates a special atmosphere while enjoying the pleasures of bathing. Which one will you choose? To avoid getting confused by the wide range, begin the search for your favourite bath bomb by exploring our top 10 best-selling bath bombs!
view more»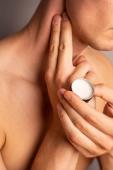 The days when the words "beauty care" was applied to women only are already history. Caring for healthy skin, peace of mind and well-being suits both genders. That is why the wide range of STENDERS products, in addition to the classic shaving cream and lotion, also offers many other beauty products that are appreciated by men.
view more»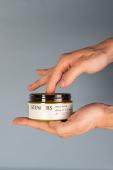 It is absolutely unbelievable, how warm the summer is this year. So many sunny, beautiful and undeniably hot days and it seems like just as many await us. Hopefully you have had the opportunity to relax for at least a moment and enjoy this fantastic time, because the number of opportunities is incredible – fun boat trips with friends, sunbathing on the white sand beach, swimming in the warm sea, river or lake, garden parties, lazy book reading under the apple tree in the countryside… we could go on like this forever, but…
view more»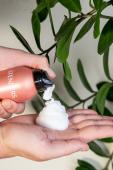 From several types of soaps and other body wash products, to fine body lotions and more – the range of STENDERS products is truly wide. How do you not get confused? Choose a classic or try one of the top new products? Trust other buyers of STENDERS products! To make the selection easier, we have compiled a TOP 10 of the most popular and best-selling products of all time. This is especially useful, if you are searching for a summery gift for your friend or are just looking to please yourself with a product that will whisper in your ear: "Time to go to the bathroom and dedicate some time only to yourself!"
view more»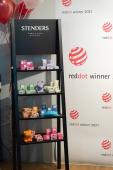 If you are following our news, you have definitely noticed our fun, exciting, colourful soap clays and their exotic fragrances. They saw the light of day last year, and thanks to their unique design, texture and aroma, quickly became one of the most favoured products.
view more»
In the North, the Summer Solstice is an extremely important event. It is not just a date on the astrological calendar – many nations associate the month of June with special traditions, holidays and even rituals.
view more»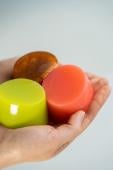 Peek-a-boo? Summer, where are you? What is taking you so long to arrive? Well, at least we hope that the old saying "All things come to those who wait" is true, and summer is cautiously preparing for a decent heat wave for at least several months.
view more»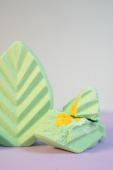 Oh, gorgeous May, how fond we are of you! You are truly a wild spirit, annoying everyone with your rapid changes of "mood" – you make us look in the closet for a thick winter jacket, and the next day you invite us to once again sunbathe at the beach.
view more»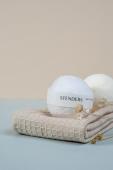 Let's dream a little... It is early evening. The workday is over, the homework is done and there is still some time left till falling asleep. You go to the bathroom, fill the bath with warm water, put on your favourite music, immerse yourself in the water and simply enjoy the moment… It is meditation; it is a ritual that we call time for ourselves or #metime.
view more»