Articles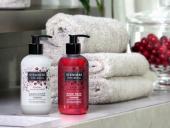 Your hands, just as your face, each day are exposed to the winds, sun, cold, water and, what's more, the effects of chemical detergents. Under the influence of all these factors, the skin of your hands ages much faster. Peeling is one of the most effective ways of caring for the youthful appearance of the skin and deliver instant feeling of softness and silkiness. Supplement the peeling treatment with other simple, yet equally effective steps for your hands to retain softness, smoothness and neat, youthful appearance for long.
view more»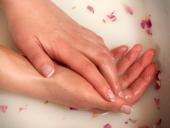 Every woman dreams of having neat and beautiful hands. Our hands are a reflection of our own attitude towards ourselves. Hands, just as the face, are influenced by the winds, sun, frost, water, as well as cleaning detergents.
view more»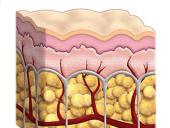 Cellulite is the fat tissue of irregular shape consisting of fat, water and toxic substances that accumulate just below the skin surface concentrating in one or a number of areas on the body. It is a change in the visual appearance of the top skin layer, often also called the orange peel skin, cottage cheese skin, and the mattress phenomenon in colloquial language.
view more»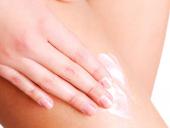 In order to achieve noticeable improvements in skin firmness and appearance and be able to appreciate the effect of the silhouette beautifying products, we recommend combining the new targeted body treatments in a single body care routine and use for consecutive 14 days, preferably 1 month.
view more»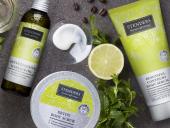 Firmness and smoothness are two of the main factors ensuring your skin retains a flawless, youthful appearance, and your body – a sleek and beautiful silhouette. If skin loses elasticity, it appears dull, uneven and sagging. Our skin and body are directly influenced by the natural aging processes, as well as our lifestyle and everyday choices – exposure to sun and environmental influences, unbalanced diet and daily habits. All of these factors have an impact on the way our skin and body looks and may cause an overall loss of firmness. Improving and enhancing skin's firmness in order to refine and beautify body contours is also important after weight loss or pregnancy.
view more»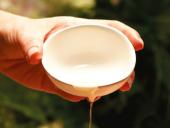 Massage has a diverse physiological influence both on our skin and bodies, as well as our mind and senses – it is one of the most efficient tools in maintaining good health and promoting overall state of relaxation.
view more»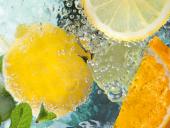 STENDERS new targeted body treatments are especially suitable for those women who are looking for effective treatments to target a specific concern – to improve skin firmness, achieve a sleeker silhouette, as well as use daily to enhance and maintain the achieved improvements in the skin appearance and condition.
view more»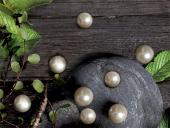 Pearls are rare and wondrous gifts of nature – cherished treasures created by the nature itself cradling them inside the shelled molluscs. It is the only gem found in nature that is created by living creatures, ousters.
view more»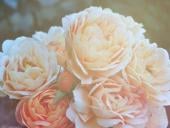 The rich and splendid world of roses has always been entwined with legends, symbols and a veil of secrecy. Every spring when a rose opens up to bloom, it astonishes us with its mysterious charm. Each rose bud keeps a secret of how mesmerising the flower will be and when the blooming will occur.
view more»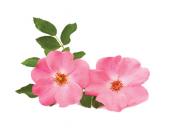 Rosa Rugosa is a wild rose native to Eastern Asia, however nowadays it widely blossoms in the area of temperate climate zone of the northern hemisphere.
view more»